While many illustrators are going digital, there is nothing that could replace hand-drawn artworks. Aside from traditional brushes and paints, many artists and crafters love Copic markers for its smooth blending capabilities. As we all know, this product contains alcohol-based inks that can soak up and damage a regular printer paper.

If you have walked into an arts and crafts supplies show, you will see tons of paper that come in different paperweights, colors, and textures. For novices, choosing the right paper is a conundrum. Seasoned Copic users, on the other hand, would exactly know which ones to choose, but they may also want to try other recommendations.
Some may be looking for practice sheets, while others need packs of cardstock for final art. At any rate, the best paper for Copic markers needs to meet certain requirements. On that note, this review will walk you through all the features that each product offers so you can decide what's appropriate for your use.

Best Copic Marker Paper Reviews
1. Copic Marker XPBC Blending Card
Like the pens and markers from this Japanese brand, the X-press It is on the expensive side. Still, there are plenty of good reasons to invest in these blending cards. Made especially for Copic markers, it is not hard to imagine why this is the right paper for blending.
Included in the pack are 125 sheets, providing you sizable drawing space for a series of artworks. Considering the archival quality, the 8.5″ x 11″ blending cards are more suitable for frameable pieces or portfolios. Since both Copic markers and these papers are acid-free, deterioration will never be a problem.
Contributing to the ease of marker application, the silky smooth paper lets you produce gradients free of tonal gaps and feathering. With a 250 gsm build, the thick paper hardly showed any bleeding, even after spreading multiple layers of inks on the surface. Apart from flaunting vivid colors, it is also appropriate for graphite pencils and fine-line pens.
The bright white paper retains the original colors of your Copics even when viewed on-screen after scanning, thereby eliminating the need for adjusting the colors on Photoshop. I fed it into the inkjet printer and it went right in without any difficulties. The same can be expected with a laser printer as it absorbs the inks well.

If there is one thing that you should know, the paper left a light-dappled texture when the Copic marker inks dried, which I love. But I just want to mention this for those who are meticulous as this may be an issue. All in all, this is not just your average blending card as it thrives in heavy inking.
Pros
Bright white sheets that are great for scanning, inkjet or laser printing
Silky smooth surface promotes easy blending
Effective bleeding prevention
No visible feathering
Ample drawing space
Cons
Markers Leave a light-dappled texture on paper
Known for its superior quality, I can safely say that this blending card meets all criteria for the right paper for alcohol markers. This thick paper pack promises unparalleled ability to hold several layers of ink and prevent deterioration.
2. Canson XL Series Marker Paper Pad
For sketching ideas to create a masterpiece, this trusty marker paper pad pops-out more than other papers. Not just about the 100 sheets of drawing space you are getting, its competitive price is also noteworthy. It is a sketchbook that beginners, pros, and nomad artists can bring anywhere along with their Copic markers.
At size 9″ x 12″, this marker pad fits in the backpack nicely yet it gives you enough surface to draw on. Since it is fold-over bound, you can flip over the cover and fold it behind so it does not get in the way while you work. If you can't find tables where you want to sketch, simply rest your paper on the back cover and start illustrating.
When it comes to drawing experience, the smooth surface lets you layer and shift colors until the desired tone is achieved. Just the same, this sheet gives you space to develop coloring techniques with other mediums like color pencils, acrylic markers, and pan pastels. Regardless of your chosen medium, the paper retains the richness of the colors.
Compared to cardstock, the thin paper made me worry a little about bleeding issues, but it never did. On the contrary, the sheet held the inks on top, yet it did not form any puddles of colors. Giving me yet another reason to appreciate this paper for Copic, the semi-translucent page keeps the guide illustration underneath visible.

Since the papers are thin, be careful when erasing your pencil sketches as you might wrinkle the page. So far, this is the only drawback that I noticed, but it's completely workable. By gently rubbing the eraser on the page or clipping the paper onto the sketchbook with paper clamps, you can prevent it from creasing.
Pros
Affordable marker paper pad
The semi-translucent paper shows guides underneath
Thin yet bleed-proof
For casual sketching and completed artworks
Suitable for other mediums
Cons
Can wrinkle if you use erasers roughly
Great for beginners, the semi-translucent sheets ensure the sketch guides can still be seen when placed underneath. At the same time, even advanced artists can use this
sketchbook for Copic markers
for rough compositions or final artworks.
3. U.S. Art Supply Manga-Marker Paper Pad
More than just a paper for manga artists, this marker pad lives up to the standards of most illustrators and crafters. As it accommodates diverse mediums such as pencils, felt-tipped pens, and alcohol-based markers, there is more to this product that meets the eye.
The blending-friendly sheets have no tooth, keeping the Copic nibs from fraying too quickly. Aside from that, the smooth surface gave me good control over the markers as I tried to form objects with highlights and shadows. When the gloss-finish paper finally absorbed the inks, the colors maintained their brightness without bleedthrough.
Available in 9″ x "12, the marker pad delivers adequate space for portraits, character design, landscape, fashion illustration, and other genres. In any event, it can stand up to an application of combined mediums. For enhanced precision, you can maximize the 100 gsm lightweight paper by fastening it on a lightbox to draw and trace with pen and ink.
Furthermore, it's featured acid-free and neutral PH contents to preserve your artwork for years, if not a lifetime. Moderately priced, the product offers two sets of a 24-sheet sketchbook, amounting to 48 sheets per purchase. An ideal paper for Copic markers, it gives me a decent-quality material to practice my techniques without the guilt of wasting my supplies.

Although the sheets are designed for art markers, my only complaint is that too much ink somewhat warps the paper. Besides, this is not a major drawback that will discourage anyone from buying. For me, the sketchbook is most useful for rough compositions, practice, and tracing.
Pros
Acid-free and bleed-proof marker pad
Blendable thick, glossy white sheets
Best used with a lightbox for precise tracing
Suitable for pencils, markers, and felt-tipped pens
Gives adequate surface for general illustrations
Acid-free contents preserve artworks
Cons
Too much ink warps the thin paper
Smooth yet thick enough, this blending paper for Copic markers is a fantastic addition to your stash. Considering the price, marker users of any skill level can use this art product to practice different methods to hone their creative skills with a high-quality sketchbook.
4. Bianyo Bleedproof Markers Pad
Alcohol markers are difficult to remove once you stain your desk. If you forget to place a scrap paper underneath your working sheet, the inks can bleed through the other pages of your sketchbook. But you can avoid these issues with this bleed-proof marker pad.
Where accuracy is concerned, the ultra-smooth sheets give me more refined control when gliding my pens, pencils, and markers. Correspondingly, the same attribute is responsible for keeping the ink in place. It helps me fill in the small spaces with the brush tips of the Copic marker without unintentionally spreading the inks beyond the outlines.
Regarded as a good paper for Copic markers, the 70 gsm sheets may be thin, but they hold up the inks to prevent bleeding and smudging. Likewise, it performs consistently well with markers like Prismacolor, Tombow, Sakura, and many more. For long-lasting quality, the acid-free feature solves problems like discoloration and deterioration of the paper.
Coupled with the lightweight build, the 9″ x 12″ sketchbook variant serves as the ultimate companion for traveling artists. On top of that, the chipboard at the back provides a sturdy flat surface for sketching in places where I can't find tables. Since it is also abrasive, I like to rub the colorless blender's tip on it to remove the ink it picked up while blending.

In my experience, the paper tends to curl a little when it gets too wet with the inks. This is an acceptable trade-off since a few strokes of markers are sufficient to cover an area. Besides, I get two sketchbooks with 50 sheets per pad in one purchase, giving me more drawing space at a budget-friendly price.
Pros
Consistent performance across all marker brands
Great bleeding and smudging prevention
Convenient for traveling
Useful chipboard as the back cover
Ultra-smooth sheets
Cons
Tends to curl with too much ink
Recommended by many illustrators and calligraphers, this marker pad offers convenience for studio or on-location sketches. Despite the thin pages, the product reassures the customers of a bleed-free drawing experience.
5. Bee Paper Company Bleedproof Marker Pad
Here is another Copic marker paper recommendation! Not only because of its exclusively for Copic markers, but it also works well with crow quill pens and technical pens. Containing 30 sheets in a pad, you can never go wrong with this bleed-proof material.
Weighing 180 gsm, the high-quality sheets are thick and semi-translucent. These characteristics afford artists the flexibility to use the papers for accurate tracings, rough compositions, and final artworks. Moreover, I managed to draw crisp lines with technical pens effortlessly.
Proven compatible with Copic markers, the nibs hit it off with the ultra-smooth page spectacularly. Simultaneously, the acid-free feature ensured the hand-drawn image stayed vibrant for a long period. Showing off terrific erasability, rubbing the eraser on pencil markings multiple times guaranteed no damage to the paper.
As for measurements, the height and width of 11-inch x 8-1/2-inch is a generous drawing space for all kinds of creative projects. Alternatively, you can cut it in half to produce postcard-sized illustrations. Unlike a spiral-bound sketchbook, the binding keeps all the paper together for a portfolio and gives you a clean-cut paper with a gentle pull.

However, several layers of ink tend to make the colors appear somewhat patchy. It's best to blend with fewer layers to create sleek gradients. Yet in many crucial points, I can see why this is the right paper for Copic markers.
Pros
Thick yet slightly translucent page
Works with any type of pen and marker
Easy-to-tear sheets
Excellent erasability
Bleed-proof and acid-free white paper
Cons
Too much layering causes patchy colors
From casual drawing to commission works, this marker pad can handle them all. Taking advantage of the thick white sheets, you can do plenty of drawing techniques by combining different pens and markers to create eye-catching art projects.
6. Canson Layout Marker Pad
Looking for an alternative to the Copic marker pad that delivers the same performance? Offering high-quality paper, creative folks from broad disciplines adore this 50-sheet sketchbook for its versatility, blendability, and most importantly, affordability.
Similar to the vellum finish, the semi-translucent Pro Layout paper presents everyone the opportunity to draw with the aid of lightboxes and guides underneath. A good paper to use with Copic or any brand, the markers slide on the surface for maximum blending capacity. Its smoothness wins the approval of marker artists as it does not frazzle the fragile marker tips right away.
Curiously, this thin paper does not cause any bit of bleeding despite applying several layers of colors. The sheet receives and retains the color richness of the inks dispensed from fine-line pens, solvent-based, and alcohol-based markers. With no visible feathering, the feature meets the needs of the creative professions that demand precise renditions.
You can do lots of things with one 14″ x 17″ sheet. It supplies a wide drawing space for landscapes, portraits, storyboards, posters, and many more. All the same, you can customize the paper into different shapes and sizes.

In terms of the ink's drying time, you may need to wait a little longer. Before coloring other areas, be sure the inks are completely dried to prevent smudging. Rest assured, the Pro Layout has nailed most aspects bearing in mind the modest pricing.
Pros
Soft semi-translucent sheets
Ideal for precise design renditions
Affordable marker pad
No feathering or bleeding
Fitting size for large illustrations
Cons
Ink takes time to dry on paper
Never let bleeding and feathering ruin your artwork. Approved by most Copic users, this sketchbook gives you what it takes to achieve neat and precise designs.
7. Boxun Premium Marker Paper Pad
This brand may be one of the cheapest options in the market but don't underestimate the marker paper's quality. For novices, it is a beginner pad they can practice on. For seasoned marker artists, this sketchbook offers sufficient space for sketching ideas or experimenting with new blends.
As an alcohol marker paper, it allows the ink to linger on top until you achieve a splendid tonal value. The Copic's sturdy yet soft tips move on the smooth surface without trouble. In keeping with dry medium, the sketchbook encourages illustrators to use it with pencil, charcoal, and solvent-based markers.
On the other side of the page is a wax-like coating that keeps the bleeding in check. Despite that, the semi-translucent illustration paper makes it easy for me to detect the guides underneath the page. By contrast, the natural white tone of the sheet contributes to the brightness that colored pencils and art marker produce.
Consisting of 9" x 12" sheets, the 50-page marker pad bears substantial space to make small details visible. Even so, most bags can accommodate the sketchbook's size. As for binding, the fold-over bound lets me keep all my sketches in one pad like a portfolio or work on a loose-leaf by pulling it gently.
Best of all, this product comes with a 3-year warranty. If you have concerns about your sketchbook, you can reach out to their 24-hour online customer service. Moreover, the company also offers a 90-day money-back guarantee so buying this marker pad really has no risk on your part.

The only catch is the paper ghosting. After sketching and blending with markers, the colors emerged on the backside. Since I never used the back for drawing anyway, it's not a big deal. Besides, the marker pad serves its purpose sufficiently.
Pros
No bleeding guaranteed
Sketchbook for dry medium and markers
Great for layering and blending
Smooth surface
Easy to tear a page
Great after-sales service
Cons
Paper ghosting at the back of the sheets
For the price, this sketchbook goes above and beyond in terms of quality. Pair this with your Copic markers and other dry mediums, and you can get high-quality results that do not cost your arm and leg.
8. Crafter's Companion Premium Cardstock
Copic users who are in search of an affordable option would find this pack of 50 premium cardstocks as promising as any top-of-the-line products. Could this be the right paper for markers? Let's go through the features to find out.
Guaranteeing a flawless marker application, the cardstock paper possesses a smooth surface that lets the delicate marker tips glide. Each color blends without any feather around the edges or bleedthrough. Even for stamping, the paper turns up solid shapes with crisp edges.
With the rate of 97 in brightness, the paper does not mute the colors even as the ink dries. At 80 lbs, the sheet carries strength that can also deal with watercolors, pens, and pencils. It did not show any sign of weakening when I tried painting.
The size 8.5″ x 11″ hits the sweet spot for illustrations as it is broad enough that you do not lose any detail. For fun DIY projects, you can customize the paper into different shapes and sizes using knife cutters, but it also works well cutting machines. While it is relatively thicker than a bond paper, it feeds easily into both laser and inkjet printers.

However, not all printers seem to take in this cardstock well. So far, this is the only issue that came up during testing. If you don't have any plans for using this for printing, then it is not something to be worried about.
Pros
Smooth finish for good marker application
No feathering or bleedthrough
Perfect for card-making and other crafts
Works well with knife cutter and cutting machine
Bright white paper displays vivid colors
Cons
Does not work with some printers
There is no limit to the number of ways that you can use this cardstock. Taking the price into consideration, this multipurpose pack of paper has all the qualities you need for stunning illustrations and DIY crafts.
9. Canson XL Series Bristol Pad
Although the XL Series offers a specific variant for markers, the bristol pad is just as versatile. At an affordable price, the 25-sheet sketchbook has the makings of the top-rated Copic marker paper.
First, the sheets are relatively thicker than the Canson's marker pad but thinner than paper boards. In my opinion, the 100 lbs paper is more appropriate for a finished artwork than a space to practice your drawing. Beyond bleed-resistant, its durability puts up with the juiciest markers without a hitch.
Second, the bright white color functions as an impeccable canvas for alcohol-based markers, acrylics, brushes, pens, watercolor pencils, and graphite pencils. You can rub the eraser over and over worry-free as it will not ruin the paper's lustrous finish. For good measure, the acid-free quality helps your illustrations stand the test of the time.
Third, the smooth paper gives you more control in manipulating the markers to produce beautiful blends of colors, but the magic does not end there. If you want to digitize your illustrations, I can assure you that your masterpieces will translate beautifully on the computer screen. Because the sheet remains flat even after it picks up the colors, you can easily set your artwork on the scanner.

For fineliners, the ink will take a while to completely dry because the paper is so sleek. Once it is dried up, the lines will appear crisp and solid on the bristol pad. By all means, this is not a major issue; it is instead something you need to look out for to avoid a mess.
Pros
Paper thickness is appropriate for finished artworks
Excellent with juicy markers and dry mediums
Does not weaken after multiple erasures
Smooth surface for beautiful blending
Works well with scanners
Cons
Fineliner ink takes a while to dry
Bristol is also a good choice of paper for Copic markers but this product exceeds expectations. Ideal for finished artwork, the quality of the sheets is just what you need to render portfolio-worthy creations.
10. Strathmore 400 Series Marker Pad
Trusted by many illustrators, the 400 Series has the most trusted paper for Copics. If you are a pro or aspiring to be one, then this high-quality product may be just what you are looking for.
Proving that the material is bleed-resistant, the ink rests on top of this 50.5 lb/190 gsm sheet. With such a level of thickness, the paper can withstand a lot of ink. Truly, the sheets are made for finished artwork.
Despite being smooth, the paper provides enough friction to control fineliners or graphite pencils easily. When it comes to marker application, the silky surface serves as a fool-proof blending paper to produce the elegant gradients. As if that's not good enough, the opaque white sheet retains the inks' original vibrant colors.
Aside from the paper, I am impressed by how the manufacturer designed the entire marker pad. For instance, the glue-bound is strong enough to hold the paper sheets together, yet pulling a leaf can be done without force. As a functional piece, the heavy chipboard works as a colorless blender cleaner and a mini-table when I sketch in a park.

My only gripe is that it takes a few moments for the micro-tipped pen's ink to dry. Developed for gilt-edged blending, your perfect lines may smudge if you are not careful. But hey, we can't have it all.
Pros
Suitable for professionals and aspiring artists
Glue bound for effortless tearing
Functional heavy chipboard
Silky smooth sheets for bleed-proof blending
Provides friction to control drawing instruments
Opaque white surface for saturated colors
Cons
Fine-line pens' ink takes time to dry
Although it is intended for professionals and advanced artists, the marker paper pad is just as valuable for anyone who shares the same passion for art. Appropriate for finished artworks, this type of paper's blendable surface is excellent in handling several layers of inks.
11. Strathmore 597-9 500 Series Marker Pad
We tend to save the most favorite cardstock for Copic markers for completed artwork or commissions. Still, we need the right paper to sketch ideas before they slip our minds. For that, let me introduce you to this Strathmore 500 Series marker pad.
Made of 100% cotton, the 50 sheets endure the heavy application of alcohol-based and watercolor markers. Using Copic, I observed that the ink stayed on top for a while, buying me time to manipulate the colors. As a result, the gradients were seamless and well-saturated, especially when they dried.
It also has a versatile ability to produce applications by many medium types. Suitable for pencils, pen and ink, charcoals, and pastels, the paper is also conducive for mixed-dry media art.
Designed for layout, the 90 gsm sheet is thinner than a typical cardstock, but its semi-translucent feature comes in handy for tracing. What's more, the surface absorbs the inks of micro-tipped pens, allowing me to draw sharp, crisp lines and shapes with no smudging.
The pad's compact size of 9″x12″ fits in the bag, allowing me to sketch ideas while traveling. Meanwhile, its tape-bound format does a great job of keeping the papers flat and intact. At the same time, I don't have to worry about the paper turning yellow or disintegrate since the acid-free quality safeguards the paper against aging.

The only drawback I found in this art product is that the markers' inks bleed a few times. It was minimal, but it would be better if there were no bleeding at all. On second thought, I can't complain because this is the most affordable marker pad with numerous advantages.
Pros
Inks remain on top to allow blending
Helps in rendering seamless, well-saturated gradients
Designed for rough sketches
Semi-translucent pages for tracing
Suitable for pencils, pen and ink, charcoals, and pastels
All in all, I highly recommend this for those who need space for rough ideas and practice blending. Because of its affordability, this type of paper pad is something you can buy in bulk for layout or comic book projects.
12. Winsor & Newton Bleedproof Paper Pad
As a company known for its art instruments, Winsor & Newton boasts a range of high-quality papers that are compatible with any brand. For Copic marker users, the 50-sheet bleed-proof marker pad is something to look forward to.
True to its product name, the alcohol marker pad is indeed bleed-proof as the sheets hold the ink above to help you bring out more tonal range from your markers. Undeterred by all the ink I put this paper through, I can confirm that they are resilient. This comes as a surprise because the 75 gsm papers are relatively thinner compared to other marker papers.
Thanks to the smooth white surface, I could color an area with a marker, almost as if I was using brush and paint. Meanwhile, the special coating helps in regulating the consumption of marker ink. Instead of a muddy look, the sheet maintains the vivid color intensity even after multiple applications of highly-pigmented inks.
With fine-tipped pens, I could draw crisp outlines over the inked portions of the paper with no detectable traces of streaks and feathering. Even if I use a pencil or pen and ink, the paper exhibits a fairly professional-quality rendition. Taking the extra mile, the sheet is 100% acid-free to protect your creations against weathering.

The only downside is that you may find it more suitable to frame artworks made on thick marker paper. That's because the thin sheet is more prone to wrinkling if you are not careful.
Pros
Lets you produce a vibrant tonal range
Paper supports any marker, pen and ink, pencil
No show of feathering, bleeding, and streaks
Special coating regulates ink consumption
Retains vivid colors
Affordable acid-free marker paper
This product covers everything that its competitors at a competitive price. Priding itself with unparalleled softness and optimal bleed prevention, it gives all skill-level artists a chance to create stunning hand-drawn images.
What to Look for When Buying Papers for Copic Markers

Identifying your project goals is the first step in figuring out which marker paper to buy. Each paper type has its pros and cons. Weigh your priorities and take time to think before going to your local art supplies shop or hit the "Add to Cart" button on Amazon.
If you have no clue as to which paper to buy, try answering some of these questions: Do you need a sketchbook or a ream of papers? Do you plan to use the paper to record ideas or create final artworks? What types of projects are you planning to work on? Is it for calligraphy, comics, cards, design, or general illustrations?
Smooth Surface
By now, you may already notice that the products on my review have one characteristic in common: a smooth surface. A paper for Copic should not be toothy. Remember, the delicate tips of alcohol-based markers do not get on well with a textured paper.
Beyond that, a high-quality silky smooth paper lets you glide your markers, pens, or pencils with better control, preventing ink from spreading over an outline. This may not matter for some genres or artistic professions but for those whose jobs demand accurate measurements or precise renditions, the texture is crucial.
Paper weight
Blending markers like Copic dispense juicy ink, so you need a paper that is thick enough to resist bleeding, yet not too thick that it would take up so much ink to color a particular area. It is safe to go for papers weighing between 70 gsm to 250 gsm.
Illustrators gravitate toward the thicker ones for finished creations. On the other hand, the thinner ones that are often semi-translucent are best for tracing or practicing a composition. Of course, this is just an example. You are free to use your paper supplies for different purposes.
Acid-free and archival-quality
There are certain types of papers that are not treated for archiving. These are usually found in an ordinary notebook, newspaper, and printer paper. Designed for note-taking, mass-printing, or photocopying, they are not built to last.
Most people reserve archival-quality papers for finished artworks that they intend to sell, keep in their portfolio or display in exhibitions. If you only want to practice your artistic skills using Copics, getting this type of paper may not be necessary. Even other artists like comic book illustrators will find it impractical to use archival paper because they use reams of paper to produce comic books.
At the minimum, acid-free paper is sufficient for general illustrations. With this, you can make sure that the paper will not lose its quality for years.
Whiteness
So you observed that some marker pads indicate "Natural White" on the packaging, while others say the papers are "Bright White." This may seem almost insignificant to an untrained eye, but these shades make a world of difference for not just artists but also scanners.
If you intend to create a digital copy of your artwork, bright white is the way to go. On-screen, a natural white paper looks a little yellowish, which adds an extra step for you to edit by Photoshop or similar software.
Paper Size
The size of the paper is just as crucial in your creative process. Copic Paper Selections sketchbook and other brands come in size options to accommodate different needs.
By way of example, traveling artists may find it convenient to carry around 9″ x 12″ sketchbooks or smaller. This provides enough space for portraits and character drawings. On the other hand, architectural designs, landscapes, and detailed designs are better on 14″ x 17″ sheets of paper.
Other Important Factors to Consider

What is paper for Copic markers?
Blending cards are smooth so the tips can glide and mix colors effectively. Meanwhile, the thickness of the sheets plays a role in bleeding prevention. The top-tier paper to use with Copic markers should possess at least these two characteristics.
Remember, a marker releases more ink so you can layer effectively. Such a method requires a paper that does not tear or disintegrate when it gets soaked by plenty of ink. Thus, it is important to use the correct paper for Copic.
How does the paper for Copic markers work?
Using a cardstock paper as an example, you will notice that the ink settles on top of the paper. The same is true for blending cards, bristols, and similar types of paper. Even if there is a bleedthrough, it would be very minimal.
However, thicker paper absorbs ink faster than on thinner paper. Naturally, you will be using up more ink but this is something that you should not be bothered with because that's how it works. After all, it is much easier to blend on thicker paper and it yields beautiful effects.
Who is this paper for?
Most illustrators, crafters, calligraphers, architects, designers, art students, and hobbyists own at least one maker paper pad or a ream of cardstock. Since these papers work with printers, they become one of the preferences for brochures, posters, business cards, and other advertising materials.
You don't have to belong to these creative fields to buy papers for Copic. If you want to buy a set of art markers such as Copic, then you need to purchase a supply of bleed-resistant paper.
What are the different types of papers for Copic markers?
Many art supplies manufacturers fabricate different types of paper for Copic markers to meet the demands of illustrators, calligraphers, architects, designers, and even hobbyists. As visionaries, they constantly push boundaries. One of the many ways to do this is to experiment with materials like drawing instruments and papers.
Here are the different types of paper for Copic and other alcohol-based markers that you can play around with:
Blending card
Bright white marker paper
Natural white marker paper
Bristol paper
Kraft cardstock
Why do you need paper for Copics?
Apart from the smooth blending of colors, Copics and similar types of art markers struggle on a toothy paper. For one, their nibs are delicate, which could potentially break if you apply them on porous surfaces. For another, if you are going after precision, the roughness may keep you from drawing rigidly straight lines or keeping the ink strictly within the shapes.
Frequently Asked Questions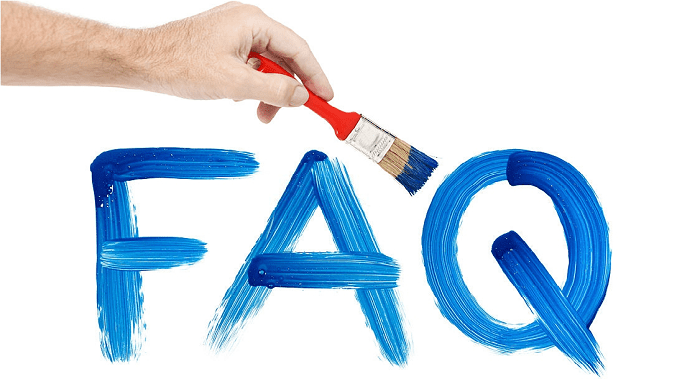 What are the most trusted Copic marker paper brands?
More and more marker papers are being manufactured by different brands. It can be frustrating to find the right one that suits your needs because of all trials and errors. For Copic markers, the most obvious choice is the Copic X-press It Blending Card.
For alternatives, you can equally satisfying results from awesome brands such as Canson, Bianyo, US Art Supply, Strathmore, Bee Paper Company, Boxun, Winsor & Newton, and Crafter's Companion. While the type of paper may vary, you can count on them in providing you the smoothest bleed-proof sheets.
Of course, you don't have to limit yourself to the ones I mentioned. After all, each of us has a specific preference in mind. You are free to test out other brands as well.
What kind of paper do you use with alcohol markers?
If you have done your research online, you may be feeling a little confused after seeing all the choices of artists who share different thoughts and preferences. Some like marker paper pads while others go for bristol or cardstock. These are all great for alcohol-based markers.
Cardstocks, blending cards, bristols, and marker papers are smooth with a weight of at least 70 gsm and above. Still, not all thick papers are made for blending. Office-grade cardstock is crafted for printing, and they are not necessarily optimized for blending.
There are indicators in the packaging that can help you determine if the paper is intended for Copic markers or not. To be sure, look for keywords like "marker paper," "bleed-proof paper," and "blending card" on the labels.
Is watercolor paper good for Copics?
Watercolor paper is made for liquids and thus, it will absorb your marker ink faster. But, it is not impossible. Many artists used Copic markers on this type of paper and produced fine-looking artworks.
Still, alcohol-based marker ink soaks the watercolor paper quickly. If you want to give it a try, you need to speed up your drawing and blending; otherwise, you will not achieve the colors you desire.
Can you use Copic markers on sketch paper?
Unless the packaging explicitly says "Sketch Marker Paper," then the answer is no. A regular sketch paper that weighs 50lb to 60 lb (74gsm to 89 gsm) is not thick enough to hold the marker ink, let alone prevent bleeding. Blending and layering the colors would be extremely difficult.
How to care and clean?
Placing your marker papers on the table with nothing but a paperweight as protection makes it prone to wrinkling. Not to mention, it also exposes it to dirt or liquid that can instantly ruin your precious stash. Having a storage system that can accommodate all your stash keeps them clean and organized.
Marker papers come in a variety of formats. For a ream of papers or large marker pads, store them horizontally to prevent bending, curling, and creasing. Meanwhile, your 8.5″ x 11″ and 9″ x 12″ marker pads and sketchbooks can be kept vertically since they are attached to chipboards.
As for loose papers, it is best to keep the same type and brand together so you won't get them mixed up. You can use shelves, drawers, magazine files, letter trays, wall files, file boxes, sorters, plastic cases, and filing cabinets to arrange all your papers in order. It is also a good idea to label your paper storage so you can find what you need faster.

Conclusion
Deciding on what paper to use with Copic markers is not as easy as it seems. Each paper works differently and not all of them are cut out for alcohol-based ink. It would be a complete waste of effort and ink to use a random card paper you purchased only to realize that it could not handle the amount of ink you applied.
Through this article, I hope I have armed you with enough information on the best paper for Copic markers and clarified your apprehensions in the FAQs. By all means, try other brands and variants, like Copic Custom Paper or Rendr, so you can have a wider selection of materials to play with. There is nothing wrong with putting your markers on a little bit of experimentation.
At the end of the day, your experiences with different paper supply will give you more insights than all the reviews and articles you find.nnnn
I am a former art teacher, so it is evident to me the importance of art in educating the new generation. We also want to help parents who plan to teach their children and desire the best tools and tips for them.