When we were young, we learned to draw and write on white paper. Even the pages of the books we read generally have light-colored pages like cream, vanilla, eggshell, and ivory, if not white. Hence, when it comes working on black papers, it can be challenging because we are not used to it, but that does not mean it is impossible.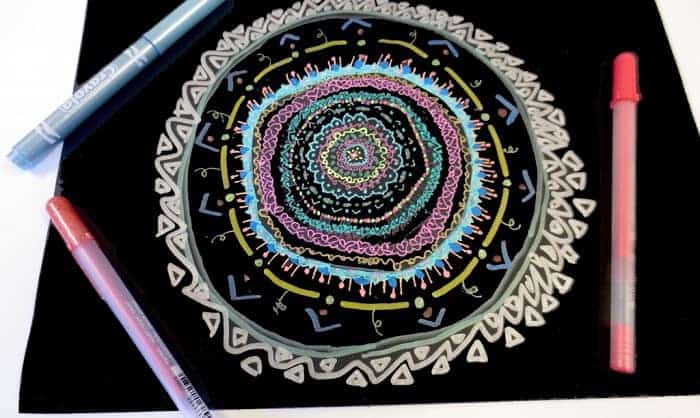 Using a black or dark background prompts us to think outside of the box. While coming up with creative ideas and executing them on black paper may be difficult, the results are worth it. With the right pens and markers, you can create stunning illustrations and hand lettering with bright colors that pop against the black background.
However, not all writing and drawing tools are the same. In this review, I am sharing everything you need to know about some of the best pens for black paper.
Top 10 Pen for Black Paper Reviews
1. Tuyoart Premium Metallic Marker Pens
In case you're wondering, metallic pens for black paper are great for journaling, hand lettering, scrapbooking, and many other art projects. The reason why I'm including these metallic marker pens is that they work on other types of surfaces. Indeed, these pens are multi-functional.
Bright and metallic, all 12 colors shimmer on both light and dark backgrounds. Apart from paper, the inks also work well on fabric, ceramics, glass, wood, and metal. Moreover, both kids and adults are welcome to use these pens as the inks are water-based and acid-free.
At approximately 1mm, the tips are a little thicker than the regular fine line pens. Moving smoothly against the paper and other materials, I love how the inks flow freely out of the tip and dry pretty fast. Furthermore, one thing I can confirm is that the permanent inks do not cause any fading or smudging.
Thanks to an ergonomic-wise, the barrels of these pens are substantially comfortable to hold which enables me to manipulate lines without any difficulties. Another reason why adults will like this art product is that the pens do not leak. Kids can also use this set to make art without making a mess.
When I first used the metallic pens, I noticed how the colors of the actual inks slightly differ from the colors of the caps. To be specific, the inks are a little darker but that does not mean they are not bright.
Pros
Metallic colors shine on black paper
Works on multiple surfaces
Great for writing, drawing, and coloring
Quick-drying inks
Mess-free art product for adults and kids
Cons
Colors of the inks slightly different from the caps' colors
This art product can transform your wild ideas into beautiful pieces of art. Because of its multi-functional features, you can decorate many surfaces any way you want.
2. Sunshilor Metallic Markers Set of 12
More and more calligraphers, illustrators, and designers are coming up with new things to draw on black paper. If you want to start your art project, you can find tons of inspiration online. As for the tools, let this set of metallic markers bring your radical concepts to life.
Considering all the exciting features, one of the things I want to highlight first is the intensity of the colors. Against a gray or black surface, the inks of these markers look almost as if they are luminescent. Boosting their radiance is the chrome-like finish that makes artworks instantly eye-catching.
One set contains a dozen colors that enable you to draw on a variety of surfaces. I'm eager to share that they are suited for both porous and non-porous surfaces like rock, metal, wood, and ceramic. Just the same, they shine bright against either light or dark paper.
These pens are loaded with inks that are child-safe because of the non-toxic and acid-free formula. Thus, it would not harm your kid's health and parents can give this as a gift to get their children to practice their creativity. Moreover, this set is guaranteed mess-free and does not leak making it suitable for child-friendly arts and crafts activities.
Meanwhile, the hexagonal barrels keep the pens from rolling off the table and rests pleasingly on my fingers. Not to be confused with paint pens, these markers feature durable felt tips at size 1 mm. For extra-fine details, this art product may be a tad too thick but it works fantastic for writing, drawing, and coloring.
Pros
Superb color intensity
Works on porous and non-porous surfaces
Safe for children
Hexagonal barrels keep pens from rolling off
Durable 1 mm felt-tips
Cons
May not be applicable for fine details
The quality of the inks and the color intensity are impressive, especially on dark surfaces. Combine these features with the well-designed barrels, art projects will surely be blissful.
3. Sunshilor Metallic Markers Set of 20
They say, "The more, the merrier," which is why this set of 20 metallic markers from Sunshilor landed on my review. Just like the 12-piece set, these markers that write on black paper will get your creative juices gushing. Without further adieu, let's dive into the features.
Starting with the quality of the inks, I love how they appear crisp and clear against the black pages of the scrapbook and the card stock. As the pen glides on the paper, the ink oozes out of the tip smoothly with no leaks or blobs. At the same time, they do not skip.
All colors give off a metallic sheen with well-saturated hues. In my experience, one layer was enough to cover the surface. There was no need to go over the text or drawings to make them more solid.
Thanks to the hexagonal shape and the lightweight barrel, you can have a nice control in executing artworks when holding the markers. The next feature to highlight is the 1 mm felt tip found in each pen. The tip helps me produce great coverage along with the smooth-flowing ink when I fill a shape with color and write fancy text on cards.
Checking my creates a couple of weeks later, the colors did not fade but there two minor inconveniences I'd like to mention. First, one-third of the set seems to be a variation of brown, bronze, and gold. Second, the tips are difficult for rendering minute details. Yet the set is so affordable that it justifies the purchase of this product.
Pros
Crips and clear colors
No leaking and skipping
Well-saturated metallic hues
Lightweight markers
Cons
One-third of the set is a variation of brown and gold
Tips are thick for details
Sometimes all it takes to keep your passion for arts and crafts burning is to work on a different surface. What better way to do this than to get a piece of black paper and this set of 20 metallic colors to get you going.
4. Sakura Gelly Roll Moonlight Pen Set
First invented by a well-established brand in the art industry in the '80s, the gelly roll pens gained and maintained their popularity for plenty of reasons. This product has a handful of variants but for this review, I'm featuring the Moonlight series.
Just like the moonlight, the inks of these pens display luminous colors on black paper but you can use them on white paper, too. However, on top of that, if you are drawing on black cardstock and place it under a black light bulb, the real magic will happen. As you will see the true beauty of the fluorescent colors.
You can use these pens on white paper, but they will work best if you apply them on black papers. Durable yet versatile, the tips are strong enough to handle the porous rock but they are also gentle on paper. What's more, rendering with tips featuring a 1 mm ball produces a fairly consistent thickness of about 0.5 mm bold line.
You get 10 dazzling colors in one pack that you can use for several art projects like scrapbooking, card-making, hand-lettering, and black-light illustrations. Since the inks do not bleed through paper, you can write on notebooks and journals with black pages. Additionally, this set is a child-friendly one as it meets the non-toxicity standards but adult supervision is encouraged.
As with any art product, this one is not perfect. For left-handed folks, use these pens with care as they may smear if your hand accidentally touches the area that has not dried enough. In terms of color range, I see more colors on the warm side of the spectrum.
Pros
Luminescent inks glow under black light
Works on both black and white paper
Inks do not bleed on paper
Non-toxic and child-friendly
Renders consistent bold lines
Cons
Needs a few seconds to dry
Has more warm colors than cool ones
Made by the company that invented gel inks, you can expect extraordinary quality from their Moonlight series of gelly roll pens. Whether you use it for writing or drawing, this art product will brighten up the gloomy pages of your black journal, sketchbook, and scrapbook.
5. Sharpie Metallic Permanent Markers
Bronze, silver, and gold are the colors of the champs. Not only that we see them on medals and trophies, but these metallics win the hearts of many creative individuals. If you are some of the people who love these colors, then get yourself these markers from Sharpie.
While pens that write on black paper are not a rarity nowadays, what makes these markers special is they do not require shaking, unlike other brands. Just open the cap and voila! You can start drawing on pretty much any surface you like, even the glossiest ones.
If you want to see the sheens in their full glory, you should use these markers on dark or black backgrounds. On the other hand, you can make permanent markings because these pens are resistant to water and fading. Another important feature I want to mention is that these pens produce opaque colors that sparkle on paper.
Besides the outstanding attributes of the inks, the fine point tips is another reason that you should go for this one. These tips help me label dark objects like the black chargers of my gadgets. For creative purposes, I use them to make personalized greeting cards and embellish some artworks. I also find the colors go very well with the rustic-themed artworks but they are versatile and multipurpose.
However, I'd like to distinguish between the fine point tips of markers and fineliners as they are not the same. These markers have thicker tips that suit detail work on large artboards. For intricate patterns that you want to draw on an A4 paper, the tips might be a little too thick.
The other aspects that I really like about this set is they offer 2 markers of each color. This way, I do not have to go out and buy one pen that runs out of ink. Talking about the price, this product is definitely on the affordable side.
Pros
Affordable 6-pack metallic markers
Offers 2 markers of each color
Fast-drying permanent inks
Resistant to water and fading
Multi-purpose markers
Cons
Tips are thick for details
Trusted by most professionals and hobbyists, these markers are known for their exceptional ink quality. The metallic finish helps artists make bold statements on dark surfaces. You will never have a dull moment with this art product.
6. Pentel Arts Milky Pop Pastel Gel Pen
Writing on black paper makes your notes, scrapbooks, and journals more interesting. In artworks, your choices of colors define your personality and set the tone of your main message. Whatever project you have in mind, make them pop with this Milky Pop Pastel set of 8 gel pens.
As the product name suggests, the gel pens' colors are lighter and less saturated. Although they are not technically neon colors, these hues appear striking against a black paper that it would be hard not to notice them. It is only when you apply these gel pens on light-colored paper that you will see that they are pastels.
Manufactured by one of the top brands of writing and drawing tools, these gel inks come in 6 different pastel colors and 2 whites. I guess that the customers use white more often as I usually do. Apart from regular colored papers, I use these pens to draw on photographs.
There is a neat feature called "latex-free grip" placed around the area where you hold the pen on the barrel. Thanks to this feature, your fingers and hand will feel comfortable when drawing or writing. Furthermore, the transparent body is a nice touch as it lets me see how much ink I have left.
Using these pens to write, I notice some streaks that lightly fade, especially when I change directions to form a letter. The same can be expected when coloring so I go over the area a few more times to complete the coverage.
Pros
Colors appear striking on black paper
Latex-free grips on the barrels
The transparent body makes it easy to see the inks
Despite the light muted colors, the inks stand out on black pages. Comfortable to use, giving your artworks or journals a fresh new look with these pastel gel pens will be effortless.
7. Dyvicl White Gold Silver Gel Pens
If you are just so detail-oriented – the one leaning towards drawing intricate patterns with fine lines and tiny shapes; then go for these white gold silver gel pens.
These pens are compatible with coloring materials like watercolor, colored pencils, gouache, markers, and both oil and non-oil paintings. This is made possible thanks to the fast-drying nature of the inks that are also water-resistant. Thus, it is no surprise that mixed media artists love these metallic gel pens for black paper.
Beyond that, the water-resistant ink formula prevents smudging and these pens are acid-free and non-toxic which make them safe for children. Hence, you can be assured that none of your artworks and handmade fancy greeting cards will ever fade, these pens are loaded with archival inks.
Many people find the quality of white pen for black paper made by other brands looks so close to a white-out pen. After sampling them, I could see that the white releases gel ink that does not have the same effect as correctional fluid. On the other hand, the gold and silver pens beam on the dark surfaces like rocks.
For some reason, the inks skip a few times when I draw or write quickly. To prevent this from happening, I slowed down my writing to allow the pens to release the inks. Nevertheless, I am pleased with the output and encourage you to get one of these metallic gel pens as they come at a budget-friendly price.
Pros
Compatible with other coloring materials
Fast-drying archival inks
Safe for children
Nice white ink
Gold and silver shine on dark surfaces
Cons
Skips when you move your pens too fast
Just because you need reliable gel pens that do not fade or smear, doesn't mean that you need to spend a lot of money. What matters is that you can achieve your desired output. For an affordable price, this promising art product offers both archival quality inks with a superior metallic finish.
8. Sakeyr Metallic Pens for Black Paper
Some artists lean towards a matte finish, while others want something that shines. If you are the latter, consider adding this set of metallic markers that write on black paper in your collection of art supplies.
As this set is applicable to many types of surfaces so that you can maximize your creative potential by experimenting with these markers. To see the full effect, you can try them on black paper or anything with dark surfaces such as rocks or wooden objects. You will automatically see how these colors are so vibrant.
While you can write on different objects or papers, this brand categorized this product under scrapbook supplies. In addition, these markers are well-suited for black scrapbook pages. For instance, the 10 colors give me enough options to add decorative borders for the photos and mementos I attached.
Each pen is loaded with glimmery ink that flows out of the tip effortlessly glides on paper. Drawing details has never been easier due to the pens' fine point tips. On coverage, the colors are opaque and vibrant at first application.
So far, this set is a must have for everyone. But there are still two small things to improve. Firstly, I do wish that the barrels were transparent to see how much ink I have left in my pens. Secondly, I noticed that some ink colors are slightly darker than the colors indicated on the caps.
Pros
Vibrant metallic inks
Opaque colors with nice coverage
Fine point tips for easier detail work
Applicable to other types of surfaces
Works best with scrapbooks
Cons
Unable to see the inks left through the barrels
Some colors are slightly different from the caps
All in all, these are terrific metallic markers with fine point tips that are extremely useful for details and coloring.
9. Crayola Metallic Markers
The mere mention of this brand reminds me of the kids but this set is also good for teens and adults. On a more serious note, the Crayola metallic markers are one of the flashy art products the company has made. Now, let's jump right into the features.
Created by a well-known brand for making art supplies for the youngsters assures parents that this set of metallic markers is safe for children over the age of 3. These pens are non-toxic and odorless, this is a cool starter pack to get your kids to do eye-popping art projects. Even more exciting, these markers work well with other art products made by the same company.
As I've said, teens and adults are welcome to join the fun as these tools come in handy for illustrations, scrapbooking, card-making, and poster-making. Moreover, designed with thick barrels, both kids and adults will find these markers comfortable to hold. When writing on paper, the tips move nicely on paper and the inks never skip.
Offering 8 unique colors, the metallic finish complements the black paper magnificently. Especially among 8 colors, the color that particularly stood out for me was the "Black Iron." When I tried it on a black paper, it gave a sleek gunmetal look and stuck out against the dark background well.
Although I'm generally happy with this set, I only wish these pens had more color choices. Also, the tips are fragile that they tend to fray when kids are rough in their drawings. Yet, the inks display wonderfully on both white and black paper makes this set a nice addition to my collection of pens.
Pros
Safe for children
Offering 8 colors with a metallic finish
Works on either black or white paper
"Black Iron" marker stands out on black paper
Cons
Fragile tips
Limited color range
Since these markers are compatible with several coloring materials, this product is a fun way to introduce your children to the art of mixed-media. Even if they are made for children, adults can take advantage of these tools for their arts and crafts projects.
10. Attom Tech Metallic Marker Pens
Worth every penny I spent, this set of metallic markers has so many outstanding features yet it is so affordable. Now, let me share what's great about this product.
This set offers 12 different colors, all of which enabled me to write and draw on black paper. Paint markers for black paper usually require you to shake or pump the pens before using them but you don't have to do that with this product. Simply remove the cap and start coloring on both porous and non-porous surfaces.
Bright and bold on dark surfaces, these multipurpose metallic markers can be used for a variety of art projects like scrapbooking, hand lettering, rock painting, and many more. Rendering lines is also easy as the 1 mm sturdy tips discharge inks evenly. Besides that, the opaque inks allow for solid coverage.
For parents who are wondering if this product is child-friendly, the answer is yes. As these pens are formulated to dry fast, the inks are non-toxic, waterproof and odorless. Kids will enjoy their art projects with these coloring tools as they get to explore how these metallics will show up on different materials.
If you are planning to give this set as a gift, let me caution you that there are stickers on both sides of the packaging that contain information on how to return the product. While I appreciate the gesture, they obscure the product's nice packaging.
Pros
Child-friendly ink formula
Waterproof inks that dry fast
Suitable for porous and non-porous materials
Sturdy 1 mm tips
12 opaque metallic colors
Cons
Information on returning product hides the packaging
Until now, I can't find a single reason to not like these markers as I am satisfied with every aspect of it. Hence, you should purchase these metallic markers to turn your object into a work of art.
What to Look for When Buying Pens for Black Paper
Not all pens are created equally as each of them is designed for specific purposes. If you just bought a journal or an adult coloring book with black pages, you need colors that are visible on paper as a basic requirement. Still, there are other factors that you need to consider.
For those who are not familiar with the nitty-gritty of art supplies, I'm sharing some of the things that you need to look for when buying pens or markers for black paper.
High color intensity and brightness
Colors with high intensity appear bright, while those with low intensity are muted. However, this does not mean that all pens with yellow, orange or other bright colors work on black paper. You need to make sure that the ink quality allows for that kind of capability.
Ink quality
There are several aspects of ink that you should factor in such as strong visibility on black paper, opacity, and lightfastness. In conjunction with high color intensity, look for products with highly-pigmented inks with strong visibility on black paper. Usually, the packaging indicates that the markers or pens are intended for dark surfaces.
It is also important that the inks are opaque so you do not have to reapply the colors repeatedly to achieve solid coverage. Meanwhile, maximum lightfastness ensures that your artworks do not fade over time.
Works with other coloring materials
Combining various coloring materials with your markers can result in stunning mixed-media artworks. Yet not all pens for black paper are suitable for this type of project. Even after you let them dry, some inks smear and smudge when you start applying colors.
The good news is that markers that work well with other coloring tools do exist. Hence, before making a purchase, read the packaging or label first to see if the art product has such capability. One keyword to look for is "quick-drying."
Point sizes
Sometimes we don't think much about the point size of the tip but a fraction of a millimeter could mean a world of difference for someone with a trained eye. Of course, there is no one perfect type of tip or size. Having a set of extra-fine, fine, and medium points and some brush tips will allow you to create a diverse range of artworks.
Color range
Choosing the colors for your next art project is one of the most exciting parts of the creative process. Each product offers specific colors but do you need all of them? Many of us are guilty of buying more pens than what is required and they end up collecting dust on our shelves.
By knowing the type of projects and ideas you want to execute, you can assess your needs better and purchase the set that suits your creative vision.
What Kind of Pens Write on Black Paper
It is not uncommon to see retail shops selling reams of black paper or journals, notebooks, and sketch pads with black pages. When adult coloring books became a hit, manufacturers started making versions of the products with black backgrounds. As a result, the demand for pens that draw on black paper continues to grow.
Several manufacturers have invented different types of pens to address the various needs that consumers can use to write and draw on black paper. These include gel pens, paint markers, and metallic markers. Most of them are available in art supplies shops, retail stores like Walmart, and e-commerce stores such as eBay and Amazon.
Do Sharpie Metallic Markers Work on Black Paper
Yes, this brand's metallic markers do not only work on black paper, they shine brightly against many surfaces. Sharpie is deemed one of the powerhouses in the world of art supplies for a reason. They are widely used not just for art projects, but also for labeling things at home.
How to Write on Black Paper
You have probably tried it yourself and found out pretty quickly that a regular black gel pen for drawing is not visible on black paper. You need instruments like colored pencils, pens, and markers with high-intensity hues to write on black paper. The inks should be opaque for pens and markers so the colors will pop out on a dark background.
Before you start applying colors on your sketches, it is a good practice to test the pens on a scrap black paper. As an example, I normally draw some short lines and shade a small square. Testing and swatching allow me how the inks appear as lines and how well they cover a surface.
This method also gives me an idea of how to use the colors in my illustrations, scrapbooks, and journals. Of course, you can always write and draw without testing but remember that these pens usually come with permanent inks. By testing the pens first, you reduce the chances of making mistakes on your artworks.
Conclusion
Working on a black paper gives the artists and crafters a break from the usual blank white paper or canvas. Some folks purposefully use dark backgrounds because they are making a statement. No matter what your intention is, using black paper will pose some creative challenges so it is crucial that you have the right types of pens with you.
As you set out to buy new art supplies, I hope that I gave you enough information to guide you in finding the best pens for black paper to complete your next art project.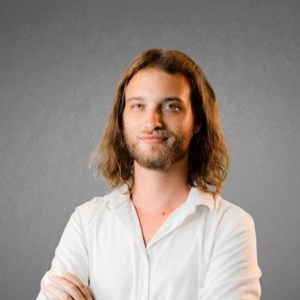 I am a former art teacher, so it is evident to me the importance of art in educating the new generation. We also want to help parents who plan to teach their children and desire the best tools and tips for them.