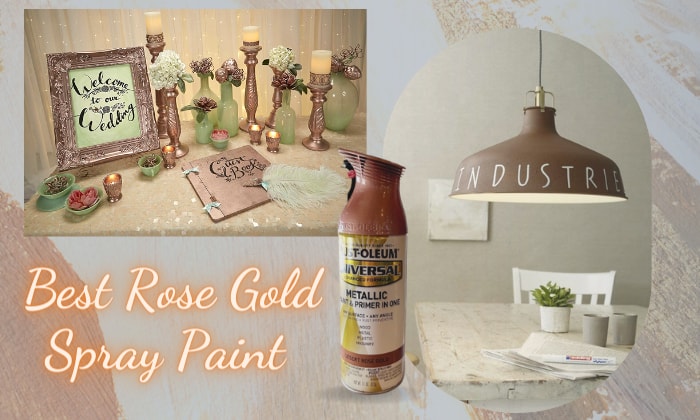 Rose gold, which is steadily gaining popularity as a paint finish, is one of the millennials' top color preferences. Its combination of a contemporary, traditional, and elegant metallic color effect is the main justification.
But finding the best rose gold spray paint that can be used on a variety of surfaces, dries quickly, and has excellent coverage is anything but simple. The selection procedure can become a little time-consuming and complicated because there are so many factors to consider.
Here are the important aspects to consider when selecting the right rose gold metallic spray paint to help you make the best decision in the simplest manner possible:
When looking for spray paint, your first step should be to determine what color you absolutely require. There are several rose gold color shades to choose from. Do you want a rose gold that looks more like copper spray paint or one that looks more like gold?
The color is obviously the most critical design feature for any spray paint since they are primarily intended to add color for a home improvement project. Beyond that, however, you would want to pick the appropriate finish. Matte finishes are popular today because of their rustic appearance and because shiny finishes tend to show smudges more. You can, however, use a sealant to add a shiny finish on top of a rose gold spray paint matte surface if desired
This is one of the most important things to keep in mind. No professional or DIYer would ever invest in spray paint that is challenging to use and is packaged in a subpar can. A poor-quality container not only wastes time but also eliminates the appeal of spray painting. It is vital to consider ergonomic design for effortless use in your painting projects.
You need to keep a few things in mind to purchase the best option based on your needs. We have outlined each of these factors in detail in the following sections.
To make things easier, I have already researched extensively and compiled a list of the most dependable paints that you can use. Along with my personal experiences, I also took into account what customers had to say about the paints after using them on various surfaces. Along with the benefits, I've also covered some potential drawbacks of using these paints.
Top 6 Rose Gold Spray Paint Reviews
1. Krylon K05593007 COLOR-Maxx Spray Paint and Primer
This was used in one of my projects. I have previously used spray paint cans, and this one is simple to use. I also advise beginners to use this because it is easy to use. But of course, even experts require spray paint that can complete the task with ease.
If I may say so, this rose gold spray paint Krylon brand is the tool for the job, whether you are working on a craft project for furniture or giving used items a fresh start.
It is essential to have all-purpose spray paint on hand for DIY projects, as well as in any craft or tool kit. Moreover, it is a spray paint primer and color in one that can be used on a variety of projects both inside and outside.
Rust protection has been added, and it dries to the touch in 20 minutes or less and is dry to handle in an hour. If necessary, repaint your project to make room for the subsequent coating within four hours or after 48 hours.
Because this spray can be applied in any direction and has a large button spray tip on the can, I do appreciate how simple and convenient it is to use. Very cost-effective, too, as one 12-ounce can, roughly speaking, cover up to 25 square feet of flat surface.
I can vouch for its effectiveness based on my projects because you can give a variety of materials a lovely metallic finish by using this spray paint, which can be applied to any surface.
As with all other spray paints, thorough surface cleaning and preparation are necessary to achieve the desired color. Furthermore, it is suggested to paint outside only to prevent odors, unnecessary spills, and overspray.
However, if the surface is not properly prepared, the color may occasionally not cover well, as I had noticed. After two coats, the original color might still be discernible. The color was also much paler than expected compared to the color preview.
Pros
12 oz. spray paint cans can cover up to 25 sq. feet.
Suitable for various surfaces
Rapid drying; Dries to touch in 20 minutes
With large button spray for convenience
Can be applied in any direction, even upside down
Cons
Not recommended to be used indoors due to some odors
The color is lighter than the color preview
By taking into account the aforementioned factors, this premium spray paint can easily and conveniently apply the best rose gold color to your projects. Thanks to its ergonomic features and overall paint quality.
2. Rust-Oleum 342919 Universal All Surface – Desert Rose Gold
To make the open space on my stairs look more like metal than wood, I asked a friend to make me wood risers. Wow is all I have to say. It is a very attractive feature that really gives the impression that it is made of metal. This brand deserves all the credit.
RustOleum Rose Gold Universal Spray Paint provides a premium experience with its best-in-class formula, cutting-edge range of in-style finishes, and ergonomic trigger design.
Ideal for replicating the upscale look of the furniture, hardware, and home furnishings. You can use it with almost any surface, including fiberglass, metal, wood, plastic, concrete, wicker, vinyl, and more. Its dependability is what I am talking about when using this brand.
Additionally, it has a long-lasting finish and an oil-based formula with excellent adhesion that prevents rust and resists fading and chipping. Its durable adhesion is primarily due to its paint and primer formulation.
A can of spray paint can cover up to 15 square feet and has a quick-drying formula that dries to the touch in 30 minutes. For increased durability, it can also stop rust and corrosion. It can give surfaces a lovely, luxurious, metallic appearance.
Utilizing this brand is quite simple. Without any of the dripping, crackling, bubbling, or other problems I have encountered with spray paint in the past, it can be applied evenly and smoothly.
I did carefully read the directions, apply the second coat in the allotted amount of time, and consider the weather when painting. I suggest you follow that example of prevention to avoid any of the aforementioned inconveniences.
I was very careful to wipe the nozzle off with a rag after each use, and thus far, I have not experienced any of these issues. However, I noticed that it gets easily clogged without regular nozzle cleaning. In that case, it might fail to spray properly.
Pros
Excellent adhesion on most surfaces
Prevents rust
Resists fading and chipping
High-quality paint and primer in one
Dries to touch in 30 minutes
Patented ergonomic trigger design
Cons
If not regularly cleaned, the nozzle may clog
Its ergonomic design is quite effective and very convenient to use. The result is stunning and sophisticated looking. Despite the possibility of nozzle clogging occasionally, it can be prevented by routinely cleaning the nozzles and by painting a test area before applying the final coats.
3. Dupli-Color EHWP10900 Wheel Coating, Rose Gold
The Dupli-Color Wheel Coating is perfect for customizing and refurbishing worn-out wheels. This cutting-edge, race-proven acrylic enamel formula repels heat, chemicals, chipping, and brake dust while restoring the original wheel appearance.
It has a highly resilient finish and superior adhesion to steel, aluminum, and plastic wheels and wheel covers.
Paint is easy to use and works well for me. I was impressed by the color, ease of application, and quick drying time. If you enjoy customizing your car and consider yourself a car enthusiast, Dupli-color is likely your next option if you decline professional car painting services.
On the other hand, if you want to replace the wheels on your typical car for a few dollars rather than several hundred, this is a great option. My old sports car's wheels had flaky paint, greasy smudges, and stains, so I could attest to this firsthand.
Without taking the wheels off the car, I wire-brushed and sanded the loose paint off, thoroughly washed them, and sprayed this on. The task was straightforward, and the wheels are gorgeous for being so new!
Everything I have painted so far looks fantastic and has a distinct metallic flake effect. Only when applying the first clear coat did I run into issues. Since the paint is already shiny, it does not actually require a clear coat. However, you must dry it with sufficient heat and air if you still want to use another clear spray paint.
Unfortunately, because I decided not to dry it thoroughly, the paint crumpled like aluminum foil when it came into contact with the clear coat. If you intend to use a separate clear coat finish, you must allow enough drying time.
Pros
Has a metallic finish that is extremely reflective
Provides durable finish deters chemicals and brake dust
It can restore the wheel's original appearance or modify it
Race-proven acrylic enamel formula repels heat and chipping
Superior adhesion to steel, aluminum, and plastic wheels and wheel covers
Cons
May react to clear coat paint if not dried completely
I strongly advise drying it fairly thoroughly to prevent paint incompatibility or chemical reactions, and they come out beautifully. In general, the product was excellent, but use caution when clear coating.
4. Design Master 241 Premium Metallic Spray Paint
One of the most coveted colors in fashion, rose gold can be found in everything from shimmering dress accessories to metallic paint. With the help of the Design Master Rose Gold paint, it is easy to achieve that desired look.
The consistency of the colors and the coverage of this spray paint astounded me. I may also use it for anything to make it luxurious. In my experience, the spray has no bubbles, drips, or uneven surfaces!
It has much more paint than a typical can and is very effective! Surprisingly, the fumes are not strong, and the drying process goes faster than I anticipated. Additionally, since it dries quickly and does not require a heavy coat of paint, you won't have to wait long to enjoy your new appearance.
This spray paint will undoubtedly assist you in getting the desired look, whether you use it on wood, aluminum, plastic, or metal. This aerosol spray offers a quick and simple way to achieve a one-coat metallic finish on metal surfaces.
I give this brand full credit because it can help you create fantastic decors without a drop on your clothing. I would unquestionably recommend them to anyone who enjoys using spray paint or needs to complete a project quickly!
It does have a lovely color. The only difference I noticed was that the rose gold still needed a clear sealant on top of it because it reacted so strongly to touch.
This paint dries quickly when doing your next coat or leaving it as a finished project. However, smudges may still appear if the paint is not completely dry.
Pros
Lends a metallic finish in one coat
Quick drying for seamless recoating
It is also suitable for use on wood and aluminum
It can work flawlessly on plastic surfaces
It provides vibrant color without requiring a thick coat of paint
Cons
Smudges may appear if used without a clear coat or sealant
Clear coating spray paint, on the other hand, had to be sprayed specifically for frequently touched objects. If you are painting something you won't touch very often, none are required. Having said that, I still adore this color and am thrilled with the final result.
5. Rust-Oleum 344697 Specialty Glitter Spray Paint, Rose Gold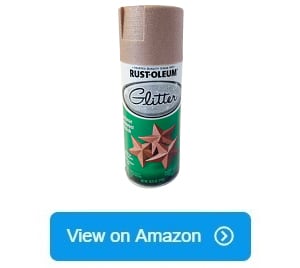 The formula of the paint is designed to produce a shiny, bright finish. It covers up to 6 square feet and takes 20 minutes to dry to the touch. Aside from that, it provides complete shimmer coverage and is scratch and stain-resistant.
It is compatible with a wide range of substances, including plastic, ceramic, metal, and wood. Additionally, it has a multi-dimensional effect thanks to its glitter formula, which is uncommon in other products on the market.
I also appreciate how strong and durable it is, protecting your project from stains and scratches. It is a great deal because it is also incredibly affordable.
Although it is a trusted brand, I was hesitant to use the spray nozzles in some of my projects because it appeared that some people had issues with them.
Even though I discovered it to be incorrect, I made sure to shake the can frequently to allay my fears that the tip would clog and sputter out. I once sprayed too long a gap between each spray. Shake the can firmly before and after use to prevent any issues.
If you do not know the trick, you cannot use this kind of heavy paint without clogging. To avoid blockage, I suggest using the entire can of glitter paint at once and continuously when you first begin using it.
Waiting too long will prevent you from cleaning the hole thoroughly enough to let the glitter spray out completely because it dries so quickly.
Despite the fact that I left the spray paint in for more than 20 minutes during my first use, the nozzle almost got clogged. After that, it was successfully avoided by routine nozzle cleaning and shaking while being used.
Pros
High-Quality spray paint for multiple surfaces
Resistant to stains and scratches
With high sparkle finish
Dries rapidly to prevent dripping
Safe for interior use
Suitable for different indoor uses
Cons
If not shaken or cleaned frequently, it may clog.
Due to its unique glitter formula, it has a multi-dimensional effect on surfaces. I also value its strength and toughness, which can shield your project from stains and scratches. Furthermore, It is a fantastic deal and incredibly inexpensive.
6. Krylon 4336955061 Colormaster Metallic Rose Gold Spray (2 Pack)
Sometimes, it is hard to tell rose gold and copper paint apart because of their subtle similarities in color and finish. Besides, rose gold has some copper in it.
Although that might seem a downside, I find it a unique color to spruce up household items with an elegant hue, particularly if you desire to showcase more copper.
That said, this Krylon Colormaster gives off that beautiful rose gold shade. It offers a metallic finish that lends a nice and sophisticated sheen on surfaces.
But in case you want to add more sparkle, I recommend using a clear glossy coat, although I find the finish already attractive as is. Moreover, it is compatible with glass, metal, wood, plastic, and many other surfaces.
I like the understated glimmer of this spray paint when sprayed on a non-porous surface, especially when the light hits. Plus, the pleasing satin finish complements minimalist or contemporary interiors.
I also noticed that the paint looks smooth and evenly distributed, thanks to its quick-drying formula. Since it dries to the touch in 15 minutes or less, it can prevent dripping and uneven paint. Aside from that, it allows effortless reapplication to achieve your preferred shade or finish.
Take note that this spray paint is ideal for interior painting and may compromise durability and longevity when exposed to sunlight and outdoor elements. Thus, it is not the best option for refurbishing and painting outdoor items.
Another drawback is that it is prone to clogging despite vigorous shaking. I wish the manufacturer could improve this.
Pros
Lends an aesthetically pleasing rose gold shade with a subtle hue of copper
Has a nice satin finish for an elegant appearance
Quick-drying; Dries to the touch in 15 minutes or less
Suitable for multiple surfaces, especially non-porous ones
Great for interior painting
Cons
Prone to clogging
Not ideal for painting outdoor items
Overall, this is a high-quality spray paint that can be used to paint any surface, particularly non-porous surfaces. Although it has a few setbacks, this elegant rose gold color will ramp up indoor household items.
What to Look for When Buying Rose Gold Spray Paint
Have you made up your mind after reading our top 6 recommendations? I completely understand if you are still undecided or a bit confused. I would not blame you because knowing the brand names means you are only halfway there.
There are a few considerations you should make to choose the best product for your needs.
Choosing the Right Rose Gold Color
It can be challenging to choose the right product because the market offers a plethora of inexpensive alternatives that produce inaccurate colors. Even if you can find a solution that provides accurate color, it might not have the right luster, rendering your project unappealing.
For this reason, I always advise choosing a product that produces accurate colors and has a shiny effect. A shiny option will give your project a gorgeous, fresh look. Knowing the actual color is necessary to find the best rose gold spray. Many sprays labeled "rose gold color" create a color that frequently looks more bronze than golden.
Test the color in a room with low lighting if you are a DIY enthusiast or self-proclaimed painter to determine the true color. It might be difficult to distinguish the colors if you try them out in brighter lighting. You can also use a color swatch with codes similar to the ones used when purchasing Valspar rose gold spray paint.
Ergonomic Design for Effortless Use
One of the most important things you should keep in mind, in my opinion, is ergonomic design. No professional or DIYer would ever invest in spray paint that is challenging to use and is packaged in a substandard can. A low-quality, frequently clogged container not only wastes time but also takes the enjoyment and ease out of spray painting.
Cheaply made cans should never be used because, despite the initial impression that you are saving money, if the can or nozzle breaks, your investment effectively doubles. Therefore, I suggest spending a little bit more on a product with a sturdy can, comfy pads, and efficient nozzles. Keep extra nozzles on hand as well so you can quickly swap them out if they clog.
Even though it has little to do with paint quality, you should consider coverage if you plan to paint a large project and want to select an efficient option. Consider how many coats and how much paint your projects will require, and then select the one with the best paint coverage.
It can be very frustrating when your spray paint does not cover a large enough area or is incompatible with the material of your project. This is why you should always use paint with optimum coverage.
Do your research ahead of time and only invest in reputable brands. Examine the packaging to determine the coverage and surfaces for which the product is suitable for.
What Are the Different Types of Rose Gold Spray Paints
Like all metallic paints, rose gold spray paint is available in a wide range of colors. There are various finishes, including matte and shiny. The addition of lacquers and clear sealants to the paint can create various finishes, which in turn determine how much sheen the finished product has.
Although shiny finishes are ultimately a little bit more durable, matte finishes have generally become much more popular recently. While some of these tones are more reminiscent of copper spray paint, others have the metallic appearance of colors like bronze.
There are many different shades of rose gold that are all slightly different from one another. Last but not least, some finishes have additional uses, such as chalky gold paint finishes that have a much more ceramic appearance or even function as a chalkboard.
Why Did We Like It
It is primarily because any object can be given a luxurious appearance using rose gold spray paint of the proper caliber. The color rose gold is associated with luxury because it is frequently used in jewelry and goes well with precious metals. Just as true if you color objects with rose gold paint for metal.
Gold is a representation of wealth, so rose gold is frequently associated with class, style, and wealth. Rose gold can project poise and romance thanks to its delicate color. Since it is now considered a common neutral metallic color, a wide variety of rose gold spray paint ideas can be realized.
How Do You Use Rose Gold Spray Paint
Because rose gold is a combination of metallic particles and a pink shade color, surface preparation is critical. Make sure the surface is dry, clean, and free of mold, oil, mildew, and other elements for the best results.
As per my recommendations, it is imperative to sand surfaces before painting for better adhesion, particularly if they are glossy or in some cases, made of bare wood.
Bare wood should be sanded before painting. Hard, glossy surfaces should be sanded smooth before painting. This preparation is also recommended for walls and other vertical surfaces.
After clean surface preparation, spray one coat and let it dry for at least two hours, or as directed by the manufacturer. Apply second or more coats as needed. The rose gold color will be more precise as a result.
Cover the surrounding area to protect yourself while painting. Furthermore, with proper preparation, rose gold spray paint can be used on multiple types of surfaces.
Is Pink Gold the Same as Rose Gold
The copper content determines the distinction between red, rose, and pink gold, despite the names being frequently used interchangeably: the more copper present, the more intense the red coloring.
Rose gold and pink gold both use the least copper, while red gold contains the most copper. Dusty rose spray paint color, on the other hand, is a combination of pink and violet on the color wheel with no metallic shade and is frequently confused with rose gold spray paint color.
Conclusion
Rose gold metal paint can be used to renovate and change the look of your furniture and any other object that needs a metallic finish. It is recommended for wood, plastic, and metals because it revitalizes tired, worn-out items with a classic, smooth touch and metallic finish. Additionally, it gives your house a touch of elegance and can turn ordinary projects into striking works of art.
For this reason, selecting the best rose gold spray paint on the market today is crucial if you want to enhance the project's aesthetic appeal! I hope these reviews assist you in selecting the best spray paint and utilizing it effectively.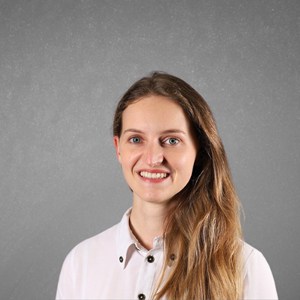 Art has always been a part of my life; it influences my upbringing and later my career choice. For me, it is always a part of my parenting technique. So for whichever purpose that you come to art, you can start here with us.