Can you spray paint fiberglass? Absolutely! But bear in mind that the technique matters as much as the quality of the aerosol paint.
Take as much time as you need to understand the objects and the materials. Both your indoor furniture and boat may be made of fiberglass but each item serves a different purpose. Hence, you will need specific paints to achieve professional-quality results. Here's a checklist of what you need to look for as you search for the best spray paint for fiberglass:
Compatibility with primer: Every manufacturer uses different chemicals when making primers and paints. You can expect that the same brand of fiberglass primer spray can and aerosol paint are compatible with each other. However, using spray paint on a primer from a different brand often results in "alligatoring," wherein the painted surface cracks and forms a texture that looks like an alligator's skin. Test the primer and the spray paint first before starting with your project!
Formula: Nowadays, it is not hard to find highly specialized spray paints for non-porous surfaces but keep in mind that fiberglass has specific needs. You need to determine if the item you are painting is meant for indoor or outdoor, as well as other factors like prolonged exposure to water or hot temperatures. All these elements will have an impact on the quality of your paint job.
Color and finish: Aesthetics is the most exciting aspect for most DIYers and artists. We express our personalities using colors and finish. Fortunately, there is no shortage of color choices, allowing us to customize our fiberglass home accessories, boats, and other items to our heart's content. We can apply various spray-painting techniques to create unique designs. Whether it's combining different colors or using stencils, the possibilities are endless!
Knowing the difference between each type of paint and what it is for will give you a headstart. You can check out the featured products below or refer to the "Buying Guide" section for more information on the aerosol paint for fiberglass.
Best Spray Paint for Fiberglass Reviews
1. Rust-Oleum 245196 All Surface Spray Paint
The product name says it all! There is no doubt that this All Surface spray paint works on fiberglass and other surfaces like glass, wood, concrete, and metal. Thanks to its excellent-quality formula, this oil-based paint endures the harshest weather conditions. More importantly, it prevents surfaces from corroding, chipping, and fading.
Known for its innovative design, the ergonomic trigger enables me to spray without feeling any soreness in my hand. Truly, this spray paint is made for long hours of work. Still, I'm most impressed by the spray can's ability to dispense paint continuously even if I tilt or hold it upside down. Those with arthritic hands will find this product very easy to use.
Available in different finishes, the color choices are vibrant and appropriate for any motif, but the paint's quality is just as terrific. Conditioning the fiberglass for painting takes some time though this spray paint somehow makes the job less stressful. I only need to shake the can for a minute then detach the safety clip from the trigger.
In a few coatings, I'm able to cover the entire surface without dripping issues. As a result, the color looks smooth on the fiberglass. The only thing that I did not like about this spray paint is that it tends to leak on my hand.
Pros
Can withstand weather conditions
Offers protection against chipping, fading, and corroding
Easy to apply on fiberglass
Ergonomic design prevents soreness
Guarantees superb coverage
With this aerosol paint, you can spray on fiberglass without hurting your hand. Even better, the paint formula offers durable protection against the elements so your surfaces can retain that "freshly-painted" look for a long time.
2. Krylon K04502007 Tub Finish Spray Paint
If you want your fiberglass surface to mimic a porcelain finish, then this spray paint may be just what you're looking for. Besides fiberglass, it works well on glass, porcelain, ceramics, and many other glossy non-porous surfaces. Moreover, it comes in handy for touch-ups and repairs on bath and kitchen surfaces.
I'm giving this spray paint a thumbs up as it can withstand hot water. Even on a surface that is frequently wet, such as the bathtub, the paint remains intact. Meanwhile, spray painting fiberglass results in uniform coverage because it grabs on the slick surface without dripping. Plus, the bright white color makes the surface look clean.
Within 25 minutes, the paint is dry to touch, but the quality is not compromised. I have not seen the paint peel nor crack after several months, which speaks volumes about the product's durability. Considering that this product is inexpensive, I would not think twice about doing home improvement projects myself.
As expected from this type of spray paint, the fumes can give you a headache so work in a well-ventilated area if you can and wear a respirator mask. On another note, the texture of the paint feels grainy. You may need to sand it afterward if you don't like the texture.
Pros
Formulated for glossy, non-porous materials
Can withstand hot water
Has a bright white color that looks clean
Inexpensive but highly durable
Gives a finish that is similar to porcelain
Cons
Emits strong fumes
Produces rough texture
Despite its minor issues, this Krylon spray paint for fiberglass is still a great choice for minor touch-ups and repairs. That's because the paint's long-lasting quality ensures that your kitchen and bathroom surfaces are in good shape.
3. Rust-Oleum 280882 Tub Spray Paint
Coming in at number 3 is another spray paint from Rust-Oleum. Strongly recommended for fiberglass, this paint is a brilliant choice if you are going for that porcelain-like surface. Described as a "one-step solution", you can expect an easy and mess-free application. Like any paint made by this brand, it prevents the surface from corrosion.
As far as aesthetics is concerned, its white color has a nice glossy finish that feels smooth to the touch. Yet, the hottest water will not make this paint peel or crack. What's more, the color does not dull or turn yellow so my kitchen and washroom surfaces always look well-maintained. Apart from repairs, I also use this to restore decades-old sinks.
If you are covering a large surface area or a dark stain, one can of this spray paint will not be enough. The manufacturer says that you need about 5 to 7 cans to cover a bathtub, but that can be quite expensive. Furthermore, I find the coverage a little thin so it needs multiple coatings to conceal a dark surface completely. For small-scale repair projects, however, this is sufficient.
Pros
Has glossy white color with a porcelain-like finish
Ideal for restoration and repair projects
Adheres to non-porous surfaces like fiberglass
Ensures mess-free application
Does not peel, crack, or discolor
Cons
Can be expensive for repainting large surfaces
May need multiple coatings on dark surfaces
Using this Rust-Oleum fiberglass spray paint, you can salvage your old sinks and tiles! Reliable for restorations and touch-ups, this easy-to-apply paint makes surfaces prettier with its gorgeous glossy finish.
4. VHT SP651 Epoxy All Weather Paint
The weather is always changing, so ensure that your automotive is protected with VHT epoxy paint. Not many people see this as epoxy spray paint for fiberglass since it is commonly used for metal and aluminum. Although it does not require priming, you still need to prep your metal or fiberglass surface before application.
Plus, I like that the paint lays down on the surface uniformly on the non-porous surfaces. When it dries, it leaves a nice baked-on finish that is resistant to salt, corrosion, and other chemicals. Even more impressive is that the paint is tough and impossible to scratch off!
Another benefit is that this paint keeps its beautiful color and finish despite high temperatures, making it ideal for automotive parts and tools made of steel. Speaking of color, this particular variant comes in black and white with satin and gloss finishes. While it requires you to apply light coatings with 10 minute drying time per layer, I assure you that the coverage is pretty solid!
Even though this product came with instructions, first-time users may struggle with the application at the beginning. Painters need to be aware of the temperature and humidity apart from the spraying technique for best results. Still, I think nothing comes close to this spray paint's performance.
Pros
Made for high temperatures
Can be used for fiberglass, metals, and aluminum
Leaves a nice baked-on finish
Applies uniformly on surfaces
Salt and corrosion resistant
Cons
Can pose some learning curve for first-time users
Coating your metal, aluminum, and fiberglass objects with this epoxy paint will safeguard the surface against corrosion, salt, and other chemicals. Plus, it is perfect for automotive applications, it helps you produce a nice baked-on finish that does not get scratched easily.
5. Dupli-Color PAE100 Premium Spray Paint
When it comes to primer-and-paint spray, this product is one of the most versatile. For me, it is a high-grade acrylic enamel aerosol paint for fiberglass car bodies that also works on concrete, metals, wood, masonry, and plastic. Besides automotive, I strongly recommend this for DIY and home improvement projects.
First of all, I love this spray-on fiberglass coating because it has more color options compared to similar types of aerosol paint that mostly offers white and black. Beyond the attractive colors, I'm fascinated by its superior rust protection, which means I can use it for outdoor surfaces. Since the manufacturer's instructions are clear and simple, the application is not hard even for beginners.
As long as the surface is prepared properly, the paint will surely adhere to the material. Usually, I spray lightly to build up a couple of layers of paint, allowing each coating to dry. Consequently, this prevents issues like dripping and keeps the coverage smooth. The color shines beautifully with the paint's glossy finish, which adds a modern touch to the object.
Generally speaking, I have no complaints other than the fact that the color of the paint does not look exactly like the one indicated in the cap. Using the cap as a basis, some colors appear lighter while others seem darker but not far off.
Pros
Useful for automotive and home improvement
Gives the surface a glossy, modern appearance
Ensures drip-free coverage
Features superior protection against rust
Provides easy-to-follow instructions
Cons
Colors are slightly different from the spray paints' caps
Boasting reliable rust protection, this acrylic paint for fiberglass adds beauty to automotive parts and household items. If this is your first time working on a DIY project, you don't have to worry as it is effortless to use.
6. Rust-Oleum 245217 All Surface Spray Paint
What sets this Rust-Oleum primer-and-paint apart is that its eye-catching texture. Unlike the matte and gloss finish, this aerosol paint dots the surface with small pits that look as if it is "hammered." In a space where most objects have flat colors, I use this to make the overall design more interesting.
Alongside the hammered finish, the paint's opaque color conceals the surface's imperfections very well. With six neutral colors to choose from, I can pick any paint as it blends nicely with most interior and exterior surfaces. Not to mention, the oil-based formula keeps the paint from chipping and cracking on surfaces like metal, concrete, glass, fiberglass, aluminum, and plastic. As such, I can use this for a variety of home improvement and craft projects.
Out of all the product's features, the ergonomic design is my favorite as it affords me full control when I'm painting. It allows me to spray at any angle and press the trigger much longer. Whether the project is big or small, using spray paint does not feel labor-intensive.
While I adore the colors of this variant, I just have to warn you that the paint itself looks slightly different from the product's cap and photo. Knowing that the paint's texture and the product's user-friendliness have won me over, this is just a minor issue.
Pros
Produces unique hammered finish
Great for a wide range of surfaces and DIY projects
User-friendly design makes painting jobs easier
Offers neutral colors that match any motif
Ideal for both indoor and outdoor surfaces
Cons
The paint does not exactly look like the cap's color
Appropriate for craft and home improvement projects, this prime and paint spray renders a hammered texture that can turn any surface into a piece of art. Sporting an easy-to-press trigger, you can easily control the spray paint even as you change angles.
7. Quicksilver 802878Q1 Spray Paint
Formulated as spray paint for fiberglass boats, this glossy enamel spray offers the shade of black that matches Mercury Marine outboards, engines, and stern drives. This spray paint is great news for boat owners as they no longer need to settle for spray paints products that look inconsistent with the surface's factory coating. If you need to retouch or fix the factory coating, enamel spray paint will do the trick.
As one of the top-notch brands in the marine industry, I trust this fiberglass boat spray paint since it can withstand the elements. Based on experience, I only need 3 to 4 light coats to achieve uniform coverage. Provided that the surface is prepped and primed, I assure you that the paint will stick well and it dries pretty fast.
Once I have applied this paint, it will take a long time before I have to do another touch-up. Furthermore, the glossy black enamel coating is quite good at hiding the scratches on the fiberglass, making it look good as new. Taking the product's cost into account, I realized that I spent minimally, yet I got maximum results.
While the quality of the paint itself is not an issue, I think the design of the nozzle can be improved as it tends to leak. To be fair, not all spray cans seem to have this problem, but I hope the manufacturer takes note of this.
Pros
Paint quality is consistent with the factory coating
Made specifically for boat parts
Effectively conceals scratches
Can withstand the elements
Appropriate for fiberglass, aluminum, and metal
Cons
Paint tends to leak from the nozzle
Rest assured, this spray paint can take care of the scratched factory coating of your boat's parts such as engines, stern drives, and fiberglass covers. Since it is made especially for boats, you can count on the fact that it will endure the elements.
What to Look for When Buying Spray Paint for Fiberglass
In the introduction, I mentioned that you need to look into the spray paint's color, finish, formula, and compatibility with the primer. Keeping these points in mind, you will have an easier time finding the correct spray paint for fiberglass. Before you head to Lowe's or other retail shops, there are a couple more things to consider when buying fiberglass-friendly paint.
Durability
The whole point of DIY-ing a project is to save some money that could have been spent on hiring a contractor to do the painting job. Make sure to use high-quality spray paint that is appropriate for the object and its purpose. Cutting corners in quality just because you're working on an extremely tight budget could do more harm than good. It may cost you more in the long run. Just check out the suggested products I shared above to find out which spray paint suits your project.
Ease of use
Some users have the expertise of a professional contractor, while others are new to aerosol painting. Most manufacturers have taken the extra steps to simplify the process by including the instructions in the packaging and their websites for users with different experience levels. Still, you will need to take some time to learn the best practices in spray painting fiberglass. However, it is still advisable to choose a product that allows you to paint safely and effectively.
Ergonomics
Ease of use is often the result of good ergonomics, but I've added a separate section to discuss the spray can's design and how it affects your work. If the nozzle or trigger is hard to press, you will most likely stop or change the way you hold the spray can. These things can sometimes make the coating uneven. Well-designed spray cans let you focus on your project so you can apply the paint uniformly and neatly.
Accurate colors
It is not uncommon to hear people complain about the paint's color. The cap seems to have a nice hue, but the color seems a little off once the paint is applied to the surface. Another factor to consider is that the same paint may appear slightly differently on various materials. Before you start painting, do a spot test on a hidden area of the item so you can get an idea of what the color will look like.
Do You Need Special Paint for Fiberglass
Most spray paints are versatile. However, there are aerosol paints that are manufactured specifically for boats and car parts. Still, these products are not necessarily for fiberglass alone as they are also applicable to metal and aluminum. To be on the safe side, check the label to see the manufacturer's list of recommended surfaces.
How Do You Prepare Fiberglass for Painting
Start by cleaning the fiberglass using dishwashing soap and remove the soap with water. Let it air-dry completely before you rub it with 400 grit palm sander. This will help the paint adhere to the fiberglass.
Next, wipe off the residue from the fiberglass surface with a tack cloth. If you need to paint only a specific area, mask the surface you want to protect with a drop cloth, masking film, or painter's tape. Before you start painting, double-check whether holes in the tape or gaps between the masking film or drop cloth to prevent leakage.
Conclusion
Besides being durable, versatile, and low-maintenance, fiberglass is also paintable. Thus, it is widely used indoors or outdoors as functional and decorative items. Even though it is not the easiest material to paint, you can produce stellar results with the proper technique and the right spray paint.
Each product that I featured can be considered as the best spray paint for fiberglass as they meet the requirement for certain environmental factors and purposes. In this day and age, however, manufacturers are constantly innovating new spray paint formulations, making it hard for me to keep up. So don't be afraid to check out other brands and variants!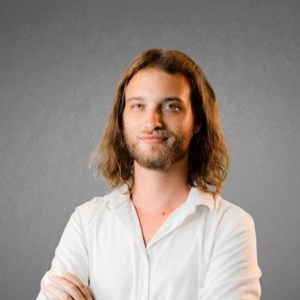 I am a former art teacher, so it is evident to me the importance of art in educating the new generation. We also want to help parents who plan to teach their children and desire the best tools and tips for them.