Brush pens are amazing tools every artist loves to keep. They are best used for lettering, calligraphy, ink painting, and more.
But don't you hate it when your brush pens start to fray or get dried out easily? The next question is, are you storing them properly?
In this article, we will tackle how to store brush pens and share some of the simplest ways to store them.
Ways to Store Brush Pens
Storing brush pens vary depending on the brand. However, most of them suggest storing brush pens horizontally, especially if the ink is pigmented or if they are alcohol-based.
I know, horizontal storage for pens is hard to find, but luckily you don't need to search further. Here are four simple horizontal storage solutions you can try.
1. Acrylic Drawers
These are typically used to organize and store makeup but could also serve as great horizontal storage for your brush pens.
What I like most about them is that they are transparent. You can see everything from the outside crystal clear, which makes finding the right pen very convenient.
They look so classy, compact, and functional at the same time. Making it an excellent addition to your working table.
Just take note that acrylic drawers are not usually sized for markers. You might get the wrong size, so be mindful of the specifications, especially when buying online.
Get the dimensions before buying one to ensure that it fits your brush pens right.
2. Plastic Bins
Plastic bin organizers can save the day if you have so many brush pens and just want to keep them in one place without much overthinking.
There are available plastic bin organizers that are transparent. I really like keeping pens and markers in transparent storage, whatever it may be.
I found this plastic bin organizer from Amazon, it's transparent and large enough to hold a lot of brush pens. There's also this pencil storage box, they come in a set, and they are stackable too.
3. Transparent Zipper Pouches
This storage idea is perfect for organizing markers and pens for people that are always on the go. They are very flexible and can store a good number of markers.
Since they are transparent, you need to label them. If you need to go to an art class or a gig, you can easily grab them and insert them in your bag.
These pouches can also be used as intermediate storage for pens and markers before arranging them in a drawer. This will help store more brush pens than just laying them flat directly in the drawer.
4. Modular Storage Racks and Nooks
If you are looking for a more traditional solution but nifty at the same time, then the best way to get that is to use modular storage racks and nooks.
This wooden nook from Stamp-n-Storage really looks chic. It is more like a miniature shelf that can fit in any small space or table.
Another storage option is this modular rack from Crafters Companion. You can handle the size since they are designed to fit a standard pen with a diameter of not more than 17mm.
Should Paint Pens Be Stored Upright?
No. Ideally, paint pens should be stored horizontally for the following reasons:
They have a thicker consistency, and storing them upright would cause pigment to pool on the valve, which could lead to a clogged nozzle.
Paint pens have a metal ball that aids the remixing process. If you store it upright, the pigment gets stuck at the bottom, leaving a smaller contact area for the metal ball.
On the other hand, if you store it horizontally, the pigment is distributed on a bigger surface area that the metal ball can easily reach.
FAQs
How to store Tombow markers?
Tombow dual brush pen stores just fine horizontally or vertically, whichever way is acceptable. It is a water-based pen, and storage position is not detrimental to the pen's health.
However, for Tombow ABT PRO markers have to be stored horizontally. Unlike Tombow dual brush pens and Tombow watercolor markers, ABT PRO are alcohol-based.
Like all other alcohol-based pens and markers, keeping them in a horizontal position while not in use will prevent evaporation and can help extend your pen's life in general.
How to store Pentel brush pen?
Pentel sign brush pens are water-based, so you can store pens horizontal or vertical, any way you want, or whatever works for you.
However, if you are unsure if your Pentel brush pen is water- or alcohol-based, storing them horizontally is the safest way to do it.
How to store Arteza brush pens?
According to their site, the best way to store Arteza Real Brush Pens is vertically. They also recommend keeping tips facing down to keep them concentrated.
Arteza brush pens are watercolor brush pens and to maintain their vibrant colors, always keep them away from direct sunlight.
How to store ballpoint pens? Tip up or down?
Ballpoint pens ink is more viscous. With that, storing them tip down is more advisable. This will help keep the tip from drying out.
How to store technical pens?
Technical pens are pricey and more delicate than other pens. To keep them in good condition, always store them horizontally with their cap on.
Conclusion
Storing brush pens differ per manufacturer, check the packaging and follow indicated storage instructions.
Moreover, if it is indicated, you will always go right with storing your brush pens horizontally, whatever brand or what kind of brush pens you have.
Horizontal pen storage doesn't have to be a problem, as you can always use simple pouches, drawers, racks, and bins.
Knowing how to store brush pens correctly will definitely extend the life of your brush pens so you can enjoy them longer.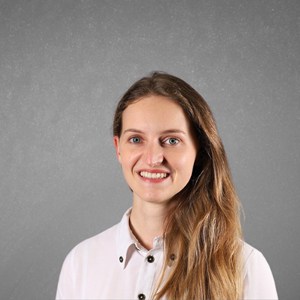 Art has always been a part of my life; it influences my upbringing and later my career choice. For me, it is always a part of my parenting technique. So for whichever purpose that you come to art, you can start here with us.