Journal writing, coloring, and drawing are just some of the things we do to express ourselves artistically. With the help of the best fine tip markers, these forms of self-expression will look more aesthetically appealing, inviting, and more beautiful.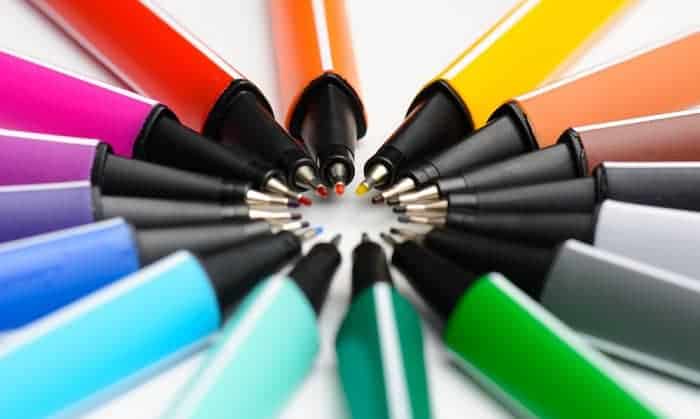 Fine tip pens are also durable and long-lasting since it is made with porous materials like fiber or ceramic. Hobbyists and professionals alike enjoy and trust these pens since these types of markers wear well and stay in shape even when pressure is applied while writing, coloring, and sketching.
If you are new to the world of scrapbooking, sketching, bullet journaling, and drawing, then this list is for you. This comprehensive list of products and reviews will help you decide which fine-tipped markers and pens are best suited for you, and the artistic skill you want to try out.
Top 10 Fine Tip Marker Reviews
1. iBayam Fine Point Markers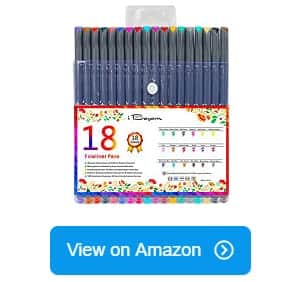 I also like the iBayam fine point markers because its 0.38mm thin tip is perfect for journal writing, coloring, and drawing. This product is easy, comfortable, and enjoyable because its metal-clad tip can create outstanding performance and smooth strokes.
This set comes with 18 unique and vibrant colors perfect for any artistic activity. I spend hours coloring because I find it enjoyable that I do not run out of colors to mix and match to make the pictures look aesthetically pleasing every time.
This porous point pen has water-based ink that does not bleed through paper, except on fragile paper, of course. Its tip is made of fiber to help create fine lines and intense and vivid water-based colors.
These markers are easy to take outside when inspiration strikes. I want to draw outdoors because it comes in a transparent vinyl case with a fold-over snap closure that I can easily carry and put in my bag without the fear of misplacing any pen.
These markers' versability is also remarkable. Since they can produce bold, expressive, and striking lines, I also use them to edit documents and papers, draw lines and detail, sketch doodle and color small, delicate, and intricate patterns. Its slim barrel makes controlling these markers a breeze.
There are times when I have a hard time prying open the caps because they are shut quite tightly. But I somehow see this as a good thing because if the caps are too loose, the pens might end up drying too quickly. Also, there are specific colors that I would get mixed up because the hues are too similar. I just put a label on it so I won't get confused again.
Pros
Writes smoothly and consistently
Convenient plastic case
Produces bold colors
Great for lining, detailing and illustrating
Versatile markers
Cons
Caps are hard to open
Some colors are too similar
All in all, this product is worth checking out. Not only because of its affordable price but also for its outstanding performance and the markers high-quality materials and feel. It gets you to create and produce artworks without having to break the bank. It is also a great gift idea since the holidays are coming up.
2. Aen Art Fineliner Pens
Made with high-quality 0.38mm fine tips, the Aen Art pens provide comfortable writing, coloring, and drawing experience. Its durable and reliable metal-clad design prevents the tip from wriggling and shaking, making precise and exact details. Ideal for coloring in tiny surfaces and areas, these pens are also perfect for writing or drawing thin dots and lines.
These markers lay down plenty of vibrant, vivid, and bright colors that do not smudge. These fine liner pens carry water-based and acid-free ink. It is also dry safe with minimal bleed through and no streaks and smearing. This product is absolutely safe for kids and adults alike to use at home.
With 36 dazzling and distinctive colors, I can create different types and styles of artworks like journaling, scrapbooking, note-taking, writing letters, sketching, manga, graphic design, coloring, and illustrations. I won't have to think of what to get my artistic friends, family, co-workers, and classmates for special occasions because this pack is a premium gift set for different people.
These multipurpose fine line markers are slim, which makes it easy to control and handle. These thin-tipped pens help me create perfect and immaculate coloring sheets every time. They also add a pop of color to my notebooks while I am in class and my adult coloring books while I am at home relaxing.
One thing worth noting is that this brand has a responsive customer service, so if you have any problems with the items, you can give them a call, and they will do everything necessary to satisfy their customers.
I enjoy using these pens because of how smooth they write, no ink skipping, and each stroke is consistent. Although most colors are bright and bold, some colors need improvement. There are some pens in this set that are not as intense as the rest.
Pros
High-quality material
Multi-purposes markers
Extra fine metal-clad tips
Wide variety of vibrant colors
Responsive customer service
Treat yourself with these multifunctional thin-tipped colored pens and enjoy endless amounts of time being creative. It is comfortable to use and will last a very long time because of its durable gear.
3. Zenacolor Fineliner Pens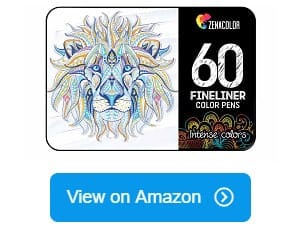 Zenacolor houses high-quality, top-notch 0.4mm felt tip markers designed for calligraphy, detail and precision coloring, bullet journals, diaries, and art therapy. These felt tip pens for writing get neat, clean, and well-defined lines and strokes every time.
I like the diverse color palette that helps me create more vibrant works of art since there are more colors to choose from. This set comes in 60 vibrant and vivid coloring supplies for adults and children alike.
These pens are easy to store and carry because it comes in a chromatic metal box that includes three trays of 20 felt markers. The caps are also very tightly shut, decreasing the chances of ink drying up when it is not in use.
It is easier to fill-in adult coloring books because it is smooth and consistent during application. The ink and lines flow smoothly, making it more pleasant and enjoyable to use. I can tell that the ink is made from high-quality components because of its intense and deep pigments.
Using these fine-tipped markers makes me feel like a professional when I am creating my mini art projects. The pen's structure feels robust to hold, making handling these markers a breeze.
Before using this set on a new coloring book, I always check if the ink will bleed through other pages. When I buy adult coloring books with thin papers, these pens will bleed through those pages. But they work well on most pieces with a thicker material.
Pros
High-quality fine tips
Wide variety of colors
Perfect for precision drawing
Comes in a metal case
Great value for money
Cons
Some inks may bleed through paper
If you enjoy writing in journals and diaries, doing calligraphy, coloring, sketching, and just creating beautiful artworks, this set is something worth noticing. The quality of its pens and the amount of colors for its affordable price is incredible.
4. Sharpie Electro Pop Markers
This iconic permanent marker brand brings us the new Electro Pop pens and markers. Sharpie markers are well-known to produce bold and permanent writing instruments that mark well on paper, metal, plastic, and other surfaces. With this brand, you are sure to get great value for your money.
Charged with a burst of color, these pens will inspire you to turn any surface into your personal talking pieces. It comes in 24 brilliant and striking colors to create eye-catching and vibrant impressions and details. These colors include optic orange, nano blue, techno blue, ultra violet, electric pink, and 19 other classic permanent thin tip markers.
Its resilient and durable ink dries quickly and is resistant to water and fading. I can use it with other mediums such as water color and other water-based markers.
I love how these markers write on most surfaces, and I can easily use this set at home when I am feeling creative, the office for presentations, and in the classroom during reporting. This marker is also AP certified, making it safe for children and adults to use at home, school, office, and outdoors.
It is also one of the top-rated fine tip markers for coloring that I have tried. Its ultra-fine point produces exact and accurate marks with optimum precision when rendering and writing letters and sketches in great detail.
Always test and check the markers before using them on essential art projects. If not stored correctly, some pens might end up having dried out ink. Always shut the cap tightly before putting these pens away to ensure long-lasting usage.
Pros
Well trusted brand
Ultrafine tips for details
All colors are vivid
Fade and water-resistant ink
Writes on most surfaces
Cons
Inks dry up when not stored incorrectly
These permanent markers are created to write anywhere so you can turn anything into a canvas. They are creations that endure and withstand the test of time. The fine tip provides maximum control igniting the artist in all of us.
5. ZSCM Dual Brush Paint Markers
With a whopping 60 unique and vivid colored paint pens, the ZSCM dual brush markers set is something worth checking out. This set houses pens with flexible and durable double tips that come with a 0.4mm ultra-fine tip and a 1mm-6mm brush tip making this multipurpose pen perfect for thin and thick lines.
Inside the pens' barrel bears a fast-drying, water-based ink that is non-toxic, odorless, and acid-free. The ink works exceptionally well without skipping and ink-flow issues. I can easily mix it with water to create watercolor effects without worrying about blotches, patches, and smudges.
I like that this set has 60 bright and vivid colors. These pens are highly pigmented and have long-lasting and fade-resistant effects. I can mix and match to help me create unforgettable masterpieces. I can use these pens for coloring on adult coloring books, drawing, calligraphy, writing letters, and just about anything that comes to mind.
One more thing that I love about this product is that it comes with a canister where I can store all 60 markers together. I won't have to worry about losing a pen or not finding the color I am looking for since the pen's caps have the same color as its ink inside.
When creating or doing large art projects, it is easier to keep track of which colors you have used during the process. Unfortunately, these pens do not come with numbers or a reference sheet telling which is which. This problem is easily solvable since you can always label them in advance before using it for great designs.
Pros
Multipurpose dual tips
Free-low ink that allows smooth writing
Vibrant and fade-resistant ink
Significant color choices
Durable canister storage
Cons
Pens don't have names or numbers
These versatile markers are also a perfect gift idea for children, students, adults, hobbyists, and professional artists alike. I am sure that if I give this as a present, they will have this set for a very long time because this brand promises a lifetime warranty.
6. Aen Art Dual tip Art Pens
This 24-pack dual-tip marker set is the best choice to work on any artistic masterpiece you come up with. This product is one of the top-rated fine tip markers for coloring because of its 0.4mm tip to help with outlining and filling in precise thin lines.
Plus, its flexible and versatile brush tip is great for coloring and shading more extensive areas. With its double tips, you could quickly and conveniently switch the lines and its width as needed.
Absolutely no duplicates. I love how distinct and different each pen looks in this 24-color set. Each color gives off a rich and vivid shade, producing eye-popping creations and artworks. These pens are not just for coloring.
All the colors come out lively, vibrant, and highly pigmented, making coloring books and other artistic tasks perfect. Most colors can even be used as highlighters because of its bright and almost luminescent hue. These markers use water-based, chemical-free, and odorless ink.
I also use the fine tip pen while taking notes in class, writing letters for my loved ones, and writing in my journal. Since the brush end tip produces beautiful and consistent upstrokes, I use it to practice calligraphy. Simultaneously, the brush pens are made with fiber tips making it entirely safe for kids to use for coloring.
Each set is supplied with a simple plastic case, allowing for ease in storing and traveling. I also like how this company has reliable customer service to answer all my queries regarding their products.
While writing or drawing on a piece of paper, it is best not to push down too hard, especially if you are using the marker's fine tip end because the tip breaks easily if too much pressure is placed on it.
Pros
Multiple color options
Convenient dual tips
Bold colors
Handy plastic case
Ink lasts long
One thing that I like about this product is that the ink lasts very long. It does not dry up as most markers do. In fact, these pens can write and color up to 200 meters.
7. Sargent Art Fine Tip Markers
If you are looking for a vast array of color choices, this versatile 50-piece marker set is what you are looking for so you can start creating your masterpiece. There are 50 non-identical colors to choose from to help create colorful and festive art pieces.
The Sargent Art washable markers are reliable, long-lasting, durable products because they use high-quality fine conical felt materials for its tip, making it difficult to destroy. The cone-shaped end helps create thin lines and strokes when held straight while holding the marker at an angle that will generate broad and thick strokes, making various line weights and widths.
This product bears washable ink easily removable from the skin and most types of fabrics using soapy water. Its ink is chemical-free, and AP certified so it's safe to use at home, office and school. The caps also feature child-safe breathable, vented lids making it safe for both children and adults.
This product is ideal for illustration, writing, sketching, and outlining not only because of its fine tip. This marker comes with plenty of ink so you can enjoy hours on end making and producing your masterpiece without worry.
Sometimes, I like to draw nature and other outdoor scenery. I like taking these markers with me because it comes with a handy and portable plastic carry-case with handle. Now, I can draw outside without the fear of misplacing my markers.
Most of the marker's caps do not match the actual color of the ink inside, so what I do is I usually test each pen on a piece of paper before using it on my drawings. I also marked each pen with numbers, so I won't get confused about which color I am using. The pens would also occasionally bleed through the paper if you hold the pen longer than usual in a particular area.
Pros
Wide color choice
Durable conical nibs for varied strokes
Convenient resealable plastic case
Safe for children
Washable ink
Full ink barrel
Cons
Bleeds through paper
Caps do not match actual ink color
Overall, this set is a good starter pack for people interested in using colored pens for drawings because, with a wide variety of non-repeating colors, they will get the most out of this product.
8. Platinum Art Supplies Fineliner Pens
Platinum Art markers are one of the most trusted fine point markers in the market today. This particular set comes with 60 pens and 30 different shades of colors, giving you two pens per color.
With its high-end alloy based point enclosure, it is sure to draw straight and non-curved lines when using stencils, rulers, and other templates. It comes with a beautiful, portable, and compact two-layered case that holds each pen perfectly. This case comes in handy when I want to take my pens with me when I am traveling.
The pens offer a smooth and consistent application and look great on most papers. Its unique feel of the pen's tip makes drawing, writing, sketching, and doodling interesting. Its metal-clad tip makes me feel more secure while I am doing my work because I know it can withstand long hours of creating works of art without worrying about breaking or wearing out my pens.
The ink is crafted with dry safe technology and can be left without its cap for days without having to worry about the ink drying up. It is also non-toxic and acid-free, which is essential for me because I enjoy sketch booking.
When I am coloring or writing, I like how the ink dries quickly on paper, so I don't have to think about smudges and smearing. I can also work on my projects for hours since the pen's grip is comfortable to hold, and I can tell that the pens are made with high-quality materials.
Out of the 30 colors included in this set, some markers were not as vivid and bright. I would typically check the colors on a scratch paper before using it on my actual piece.
Pros
Comes with aluminum casing
Dry-safe technology
Made with high-end materials
Dries quickly to prevent smudge
Durable metal-clad tip perfect for crisp lines
Cons
Some colors not as bold as others
Overall, I liked using these pens. After all, since there are two pens per color, I won't have to worry about running out because I already have a back-up.
9. BIC Intensity Permanent Markers
The BIC Intensity permanent markers are true to its name, bringing intense, bold, colorful flair and drama to your masterpiece. This product marks and writes permanently on a wide variety of surfaces from metal and glass, to photographs, foils, and even damp, wet, and oily areas. Each pen features an extra-fine tip for thin, sharp, and crisp lines.
Its ink is acid-free, and non-toxic, making these markers a perfect choice for home, school, and office use. The ink is also low-odor and resistant to fading. It also has an ultra-comfortable, non-slip rubber grip for extra comfort and control while doing any artistic task.
With its unique and one-of-a-kind snap cap feature, the ink won't dry out when left uncapped for up to two weeks. It is designed with a vapor seal locking mechanism, and all I have to do is wait and feel the cap snap into place to keep my marker fresh and brand new.
I enjoy using these markers for writing notes, doodling, drafting, sketching, labeling, and coloring in adult coloring pages. Its vibrant and vivid ink is long-lasting and will keep my works of art looking like it has just been completed even after a few months, making them truly stand out and attract attention.
One thing I noticed is that darker colors tend to bleed through thin or cheap paper. My solution was that I placed thin cardboard or a construction paper at the back of the paper I am using, and it worked great. Since then, I did not have any more issues with ink bleeding through pages.
Pros
Writes well on most surfaces
Snap cap feature keeps the ink fresh
Bright, bold, and vivid colors
Multipurpose marker
With everything considered, this set is an excellent steal considering its price and the quality of the markers. It is perfect for all types of activities, be it for loved ones present, write a personal letter, decorate your wine glass, label your mason jars in the kitchen, and even use it to mark plastic test tubes for Chemistry class.
10. Jarlink Fineliner Color Pens
They are packed with 48 rich-colored 0.4mm super fine tip markers; the Jarlink fine liners markers are ideal for journaling and various fine line related artworks. Its water-based ink that reactivates when it comes into contact with water is acid-free, non-toxic, and safe. The ink dries quickly, lasts long, and won't bleed through any paper.
These pens bear a durable and sturdy metal tip that prevents breaking, wobbling, and wiggling, keeping the paper tear-free. These types of markers are a perfect fit for coloring, drawing, writing, creating lines and details, note-taking, scrapbooking, etc.
It comes in a beautiful round paper barrel making it portable to bring school, office, or vacation outdoors. This product is the perfect gift idea for students, kids, and artists since these are made with safe and high-quality materials, these pens are considered art markers for professionals.
I enjoy using these pens while drawing because I can make my artworks look like watercolor since it mixes and blends well with water. I also liked that even though I put water in ink, the drawings dry very fast, and it did not smear, smudge, and ruin my paper. It is also compatible with my journal stencils making my journal and diary colorful, exciting, and eye-catching.
Sometimes, it isn't easy to differentiate the pens because there are so plenty of them in one canister. Unfortunately, these fine tip colored markers have no labels, and some caps do not closely match the colors inside. My solution was to put numbers on the lids to make it easier for me to grab the color I want.
Pros
Wide variety of colors
Beautiful storage box
Able to blend with other water-based mediums
Sturdy metal tip
Ink is fast-drying, leaves no smear or smudge
Produces vibrant colors
Cons
No labels on pens
Some caps do not match the color of the ink
All in all, this product is one of the most favorite fine point markers for coloring that I have tried because it is effortless to use.
What to Look for When Buying Fine Tip Markers
With plenty of brands to choose from, choosing the top-rated fine tip markers suited for you could be confusing and challenging. Here is an overview of what to look for when selecting the right fine tip pens for you.
Color Choices
Some sets have 18 colors per pack, and some have 60 pens. Depending on what type of artworks you will be doing, consider the number of colors included in each package.
Different colors have varied feelings and emotions. The more color choices you have, the better you could express yourself, your soul, and your heart.
Ink
Always look for ink that is safe and non-toxic, especially if you will use it with children around the house. Another thing is that it is best to get pens that do not dry quickly, even if it is left uncapped for a few days.
Price Range
Just because the product is the most expensive one in the lot does not automatically mean that it is the best one for you. Cheaper sets can also produce high-quality works if used and stored correctly.
If you are a beginner, consider getting the most affordable set on this list to feel how fine tip pens and markers work. You never know; maybe the cheapest ones could be the most compatible set you are comfortable using.
Conclusion
Choosing and finding the best fine tip markers is hard, especially if you do not know what to look for and get. However, selecting the best writing instrument is the first step or those considering taking up a new hobby or two using these types of pens.
These markers have a wide variety of functions for different types of artworks. Knowing what each type of pen is for and its uses are important and essential when deciding which product is the perfect one for you.
You can take a look at my list of suggested fine tip markers to help and aid you in getting started with your new hobby.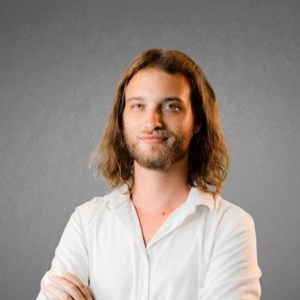 I am a former art teacher, so it is evident to me the importance of art in educating the new generation. We also want to help parents who plan to teach their children and desire the best tools and tips for them.