There are different types of markers but alcohol markers stand out the most. This is because they produced more vivid and vibrant colors that can't be achieved using other counterparts.
Depending on the brand, alcohol markers are more expensive but despite their cost, most artists are addicted to them because of how their artworks benefit from them.
With the cost it entails, artists are finding ways to take care of these investments to make them last forever. It may seem impossible but following these 3 underrated ways on how to store alcohol markers can make all the difference.
Ways to Store Alcohol Markers
Alcohol markers are well-rounded tools that hobbyists and professional artists keep at hand. It is considered a priced position that can be used for a long time if they are taken care of well.
Having a handful of alcohol markers could be difficult to maintain but not quite when you have a good storage guide.
No. 1: Store Markers in a Cool Dark Place
This is specified in each packing but is often disregarded. If you care about your alcohol markers, keep them away from direct sunlight or any source of heat.
This will prevent the base from drying out and the maker's body from being brittle.
Allocate an area dedicated for alcohol marker storage.
These markers are flammable, make sure that this area is away from any source of heat.
Gather all your markers and carefully plan a storage system.
Arrange them according to plan.
No. 2: Keep Alcohol Markers Organize
Keeping your alcohol markers organized will help you save time on finding and choosing the right color every time.
Group alcohol markers according to:
How frequent they are used.
Their color or shades.
A more professional manner, by its tone or saturation.
Its classification or code, this is if you keep a uniform brand.
Analyze and plan a storage system. Store each group in one container or store it in a large storage medium and put dividers.
Put on the covers.
If you are a mobile person, set aside a container where you put markers that are more frequently used. That way you can pull them anytime you need to without disarranging everything.
No. 3: Get a Good Storage Medium
The key to a successful storage plan is to choose a good storage medium that suits it best. Here are some advisable storage mediums to choose from:
1. Transparent and Airtight Containers
An airtight container will help preserve and extend the life of alcohol markers by providing a more stable environment, thus preventing them from drying out.
A transparent container lets you find specific markers quickly. Take a container that is horizontally stackable or at least with a flat side so that you can put one over it.
That way you can organize them easily and save space at the same time. Check the kitchen, sure you'll find one.
2. Drawers, Cabinets, or DIY Shelves
This will keep your working area neat and put together. Organize them per drawer or in personalized DIY shelves.
This is the best way to store pens and markers that are not often used. It protects alcohol markers from all elements, a perfect horizontal marker storage that keeps it cool and dry.
3. Used Tin Cans, Jars, and Bins
If you want to break from the ordinary, using tin cans, jars and bins are another clever way to store alcohol markers.
Arrange them horizontally for easy access. Put a stopper on each end to prevent it from rolling on the sides.
4. Hanging Organizers
For a more conspicuous option, hanging organizers is your way to go. Choose a transparent one so finding the desired marker won't be a challenge.
5. Original Packaging
Markers in sets usually come with a bag or case. Do note that some cases are not suitable for long storage even the Copic Marker storage case that comes with it would not last long.
But if you can't organize them yet it's better to keep them in their original packaging.
Always store alcohol ink markers with the cap tightly closed.
If your work area is near a window, don't store alcohol markers in that area. Keep them under the desk or in the drawers.
Routinely check unused markers by testing their nibs, writing a few lines just to keep the nib from drying out.
Take snaps of your artwork. Marker artworks are not permanent, there are ways to preserve alcohol marker drawing but it's not a guaranteed solution.
FAQs
Should alcohol markers be stored flat?
This has been an ongoing debate but generally, it's safer to store alcohol markers flat or in a horizontal manner. Storage position also depends on the brand.
Top-of-the-line brands like Copic Markers are breaking this stigma and advise users that it can be stored in any orientation. It's not the position that matters but the storage environment.
A very common wrong practice that we are all guilty of is storing alcohol based markers flat in an organizer but around the working area that's exposed to direct sunlight.
This set-up will surely dry out alcohol markers faster regardless of their position.
How should I store Ohuhu markers?
Unlike Copic Markers, Ohuhu Markers specifically advise storing alcohol markers in a horizontal position.
Having a dual end, chisel and brush nib, storing these makers in a horizontal manner will help prevent one of its ends from drying out.
Like other markers, it should be kept in a dry area and away from any heat source. These markers are very economic. You can use these markers for drawing and coloring.
Like the creative expert alcohol markers, Ohuhu markers are cheaply priced but could last longer if well taken care of.
Check the comparison between Ohuhu vs Copic marker here!
How to save alcohol markers that are drying out?
If the alcohol marker is not quite used and you are confident it still has some juice, what you can do is to put a little alcohol to the nib to revive it. Use pure alcohol or not less than 70%.
Now if these dried markers you're referring to are due to excessive use then they need to be refilled. Weigh if buying ink would be more practical than getting a new one.
Refilling ink is ideal for professional alcohol markers that are very expensive. Its nib is also replaceable. Moreover, these types of markers don't really dry out quickly.
Conclusion
Storing alcohol markers can be done in many ways. However, be aware that they're not ordinary markers and they also need a little TLC.
Consider following these 5 underrated ways on how to store alcohol markers to help you keep these markers in good condition and even make them last a lifetime.
And, do not forget to document your alcohol marker artworks. The colors might not live on but your masterpiece doesn't have to go with it.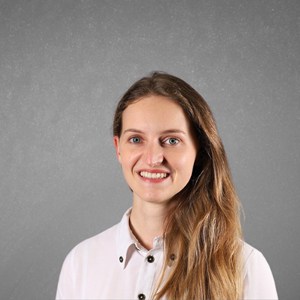 Art has always been a part of my life; it influences my upbringing and later my career choice. For me, it is always a part of my parenting technique. So for whichever purpose that you come to art, you can start here with us.