With their unbelievable price, Ohuhu markers are making big waves in the world of colors. Meanwhile, Copic markers are among the top-quality products with high prices due to their premium ink.
Both of them have excellent alcohol-based markers that serve various artistic purposes. In this article, we'll take a deeper look at Ohuhu vs Copic marker and discover what the hype is all about.
Copic vs Ohuhu Markers
Let's start with the short comparison table below.
Brand
COPIC
OHUHU
Sketch
Ciao
Classic
Honolulu
Oahu
Tip
Medium
Broad/ Super Brush
Broad/Fine
Brush/Chisel Brush/Fine
Fine/Chisel tip
Ink
Alcohol-based dye ink
Alcohol-based ink
Available colors
358
180
214
216
320
Price
$287.64 (36 pcs)
$197.64 (36 pcs)
$287.64 (36 pcs)
$24.99 (40 pcs)
$24.99 (40 pcs)
Basis for the Comparison
Before we dig deeper into the detailed comparison of these two markers let us first know them individually, what is it, how they came to life, and their varieties.
1. About Copic Markers
This marker originated in Japan and has been manufactured since 1987. It is one of the most well-established brands that is famed for its quality and consistency. To date, it is widely distributed across 70 countries around the world. Copic marker set is available in 3 ranges.
This is the first variation of Copic that was created in 1987. It comes in a large square-shaped barrel with a fine and broad nib. There are 214 colors under this range.
This is the most loved Copic variation, comes in an oval-shaped barrel with a medium broad and super brush nib. It has the widest variation by far with 358 colors under it.
This is the most basic range among the three variations. It comes in a rounded barrel with the same nib features as the Sketch. This range has 180 colors.
2. About Ohuhu Markers
The first set of Ohuhu markers came to life in 2016. All sorts of artists greatly welcomed its first arrival, from beginners to professionals.
The brand continuously grows its palette through the collection of ideas from its supportive community. It has both alcohol and water-based markers. We will focus on the alcohol markers, which have two variations.
This variation has two nib combination options, brush and chisel or brush and fine. It comes in a rounded barrel with 216 colors to choose from.
Unlike Honolulu, this variation comes with fine and chisel nib only. It comes in a triangular barrel with 200 color choices.
Differences Between Ohuhu and Copic Markers
Now it's time to dig deeper. From here, we will get to know the Ohuhu marker vs. the Copic marker in terms of what artists need. That is quality, blending capability, colors, ink, nibs, and other available options.
1. Quality and Blending
There's no doubt that Copic markers have stellar quality. It consistently upholds Japanese standards, from sturdy and well-designed packaging to high-quality ink.
Easy to apply, glides effortlessly to the paper, blends nicely, and consistently releases a good amount of ink that allows several application layers.
It is considered a good quality marker and stands out among its counterparts within its price range. Packaging comes with a well-crafted design and highly-pigment ink.
The nibs are notably rigid. It also has good blending capability, and since it's highly pigmented, the color is slightly darker.
2. Colors, Ink, Nibs, and Other Options
It has three ranges: Copic Classic, Sketch, and Ciao. The Classic has the most ink at 2.5ml, followed by Sketch with 1.8ml, and Ciao has the least ink at 1.4ml.
Copic Sketch has the largest set of color options. The smallest Copic Sketch marker set is available in packs of three. The Copic Classic smallest set is available in 12 colors.
For Copic Classic and Sketch, you have the option to explore customizing your ink color with an empty Copic marker and Copic inks.
Copic Ciao has a starter set with 10 markers, 2 multi liners, 3 sheets of line art paper, and 8 sheets of premium A6 bond paper. Another option is its doodle sets and a 12-marker set with a guidebook.
Sketch and Ciao have both medium and super brush nibs, while the Classic has fine and broad nibs. These nibs are durable but may also fray.
However, it is removable and replaceable. These markers are pretty expensive and that would save you from buying a new one. These markers are all refillable.
Under the alcohol based-marker, it has two varieties, Ohuhu Honolulu and Ohuhu Oahu.
The most extensive set available is Ohuhu Oahu, with 320 markers which aims to mark the colors of the scenic views of Oahu. It comes with additional 8 fine liner pens, 20 gel pens, and 3 sets of sketchbooks. This set also includes a free blender and color chart.
A basic set comes in a 40-marker set plus a free blender. If you're looking for a set for a specific use, Ohuhu has a special set for pastels, gray and skin tones.
Ohuhu markers are not refillable. Tips are also not replaceable, but the Ohuhu brush tip is reversible. In case the tip falters just remove it using tweezers, reverse, insert it back and get going.
3. Applications
This marker brand is dedicated to professional designs, architecture, and illustration needs. Copic Sketch and Classic have an integrated design that can adopt an airbrush system.
Moreover, they also made sure to cater to requirements for beginners and fun arts with their range of Copic Ciao markers.
This marker brand is committed to serving the needs of every student and hobbyist. They are also for professional artists who want to enjoy art and experience good quality markers at an affordable price.
There are many things to draw with Ohuhu markers, from different marker art to adult coloring books and cute Ohuhu marker drawings.
Ohuhu brush markers are also a great calligraphy tool.
4. PROS and CONS
Brand/Characteristic
Pros
Cons
COPIC MARKER
Consistent ink release
🗸
Excellent blending capability
🗸
Brush nib with paintbrush quality
🗸
Replaceable nibs
🗸
Refillable ink
🗸
Not lightfast
🗸
Expensive
🗸
OHUHU MARKER
Highly-pigmented
Could work in two ways, positive or negative, depending on the artist's preferability and outlook.
Produce slightly darker shades
Nibs are stiff
Good blending capability
🗸
Reversible tip
🗸
Tips not replaceable
🗸
Not refillable
🗸
Not lightfast
🗸
Low price
🗸
Are Ohuhu Better Than Copic?
The answer depends on one's priority and application. In terms of price, the Ohuhu marker is unbeatable. On the other hand, when it comes to ink quality, Copic ink quality is considered the highest standard.
The Ohuhu marker might not be considered better than the Copic marker, but it does a fantastic job that some artists find comparable to Copic markers. Its reversible tip is one of its standout features though it's not replaceable like the Copic marker tips.
Overall, if you're looking for an economical marker with decent quality, then the Ohuhu marker would be better for you.
Do Ohuhu Markers Fade?
Ohuhu markers are manufactured using dye-based ink and alcohol. It is expected to fade naturally, especially when exposed to direct sunlight.
Ohuhu marker ink is not designed lightfast. Fading could be slowed down with UV protection and proper storage, but still, it's not guaranteed to stay in that color for long.
How much ink is used and the storage is the factors that determine the rate of fading and so as to how long Ohuhu markers last.
Take photos of your Ohuhu marker artwork before it starts to fade. Transform them into a digital copy and keep them forever.
Are Ohuhu Markers Good to Use in Combination With Other Mediums?
Yes, combining Ohuhu markers with colored pencils, watercolor, and other mediums creates various effects and textures. It is also blendable with other alcohol markers.
Regardless of the brand, alcohol markers are blendable. Plenty of artists prefer using more than one marker brand in their artworks. The combination gives them more options and helps create a unique appearance.
Tip: You might need a conversion chart, find this reference from Reddit (Copic vs. Ohuhu vs. Arteza and more).
Where Are Ohuhu Markers Made?
Ohuhu brand trademark is registered under Yiwu Thousandshores E-business Co., Ltd. whose address is in China. It's safe to say that it is made in China.
Conclusion
To wrap up this article on Ohuhu vs Copic, I would say that the Ohuhu marker manufacturer and its Research and Development team insanely did an amazing job in making good quality markers while keeping them affordable at the same time.
Ohuhu markers are great markers though they may not surpass Copic marker's quality now. However, Ohuhu gives true value for your money and are absolutely worth the hype!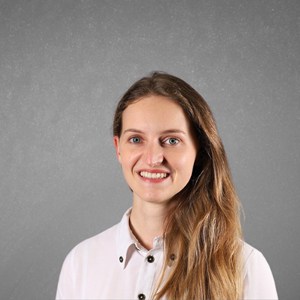 Art has always been a part of my life; it influences my upbringing and later my career choice. For me, it is always a part of my parenting technique. So for whichever purpose that you come to art, you can start here with us.