No matter how talented we are as artists, our hands can sometimes be a little shaky. Then when the watercolor paper warps, the paint wades to the areas where you don't want them to be! In case you're wondering how watercolor artists create beautiful highlights and paint without going over the lines, I'll let you in on a secret.
Seasoned painters use masking fluid to apply watercolor without contaminating the areas they want to preserve. In this review, I'll share some top-notch products and explain why I think they're great. As for the best masking fluid for watercolor, I'll leave it to you to decide.
Best Masking Fluid for Watercolor Reviews
1. Fineline Applicators 4449 Masking Fluid Pen
Great for mixed-media artists and perfectionists, Fineline offers reliable masking fluid for acrylics, watercolor, ink, and other wet mediums. As the product name suggests, its nozzle is a fine tip that is ideal for target small details.
What makes this masking fluid special is that I can almost draw with it using the applicator. At 0.5mm, I can trace the edges of my sketch and draw intricate patterns on the surface that I want to preserve, which can't be done with a paintbrush. If I want to fill a larger area, I usually just spread the fluid with the nozzle.
In its liquid form, the masking fluid has the right consistency, making it very easy to apply. Despite its pin-style nozzle, the frisket flows out smoothly. Also, I like that the lid has a pin attached to it as it keeps the nozzle from clogging.
So far, the masking fluid does not clump when it dries. Instead, it produces a nice flat layer of film on the paper that enables me to press a sponge or a stamp and make sure the paint or ink is evenly applied. This helps keep the edges of the area that I preserved sharp.
Even better, the masking fluid is very easy to move even if I leave it on for a couple of days. Usually, I just peel it off with my bare hands or use a gum eraser to remove it. By pulling it off gently, the film comes off without leaving any residue behind.
However, the needle on the cap and the nozzle can bend if you are not careful with the way you close. Although there are spare applicators available for this product, it is still best to be extra cautious when you put the lid back.
Pros
Enables you to apply the frisket with precision
The nozzle helps in spreading the masking fluid
Suitable for most wet-mediums and ink
Ideal for stamping projects
Very easy to peel off
Cons
The nozzle and the needle tends to bend
Overall, this masking fluid is great for detail work and preserving large areas. Whether you work with paint and a brush, or ink and a stamp, it effectively keeps any liquid off the surface you want to preserve.
2. Grafix WM2 White Mask Liquid Frisket
Trusted by many watercolor painters, this artist masking fluid is a true game-changer. With a light application, it seals your paper well enough so you can create various watercolor effects.
Using an applicator or a wet brush, I just slather a thin layer of frisket to an area that I want to cover and wait until it completely dries. Then I would start painting watercolor all around it. As you can see, the process is pretty simple, which is why I like this frisket.
Moreover, this frisket dries pretty quickly and it solidifies into a flat film without any sort of bumps. Thus, it is easy to run through with my brush or stamp some images. Amazingly, I only need a thin layer so a small bottle of frisket can go a long way.
To peel off the layer of the film, I lift the edges with my nail or use an eraser to rub it slightly so I could pick the rest. I love that it does not leave any residue or stains on the paper. As a result, I can produce highlights or create a negative space in my illustration.
Even if I leave the frisket on the paper for a few hours, I can still peel it off. In this way, I don't have to rush my painting and I can take a break from working if I want to.
Just be careful not to put a thick layer of this frisket as it may tear up the surface of your precious artist paper. Another thing to remember, be sure to use a cheap brush that you don't mind throwing away if you don't have an applicator. Then wash it with water immediately so the frisket does not dry up on the bristle.
Pros
A small bottle of frisket can last long
Very easy to apply on paper
Excellent for brushing and stamping techniques
Does not leave stains on paper
Seals the paper against watercolor paint
Cons
A thick layer of fluid can be hard to remove
Does not include an applicator
With this masking latex, creating gorgeous watercolor effects has never been easier. Believe it or not, a light application of this fluid can work wonders.
3. Pebeo PE033000 Masking Fluid Drawing Gum
Besides its versatility, the Pebeo masking fluid is known for its professional-grade formula that lets painters execute various creative techniques. While this product is popular among watercolor artists, it is also suitable for acrylics as well as dry mediums like crayons and pencils.
Given that it works well with a variety of mediums, I reserve this bottle for a plethora of mixed-media art projects. Aside from paper, this product can be used on canvas boards, glass, and cardboard.
Regardless of the material I use, the bluish liquid masking fluid will not stain your white paper. I like that it has a different color because it is easier for me to spot it when I'm working on white paper. This is especially useful when I'm trying to cover thin lines, which is sometimes very difficult to see if I'm using a white frisket.
For this masking fluid, I use a cheap brush as an applicator so I can slather it on the areas that I want to seal. Thanks to its quick-drying formula, I don't have to wait long just to get started with painting. More than that, I'm impressed that it can keep the surface free from paint and ink.
Peeling off the masking fluid is a breeze! Normally, I just rub my fingers on the dried masking fluid and it lifts off almost immediately. Alternatively, I can scrub it out with an eraser. Consequently, no paint, pigment, or ink touches the areas that I sealed off with masking fluid.
My only issue with this brand is that the smells bad but it usually dissipates once the masking fluid has dried. Yet considering its quality and ease of use, it is a small trade-off. What matters is that it does a great job of keeping the paint off the area I don't want to touch.
Pros
Works on glass, cardboard, paper, and canvas
Has a bluish tint that makes the frisket visible on paper
Suitable for inks, paints, pencils, and crayons
Very easy to remove from paper
Does not tear or stain the paper
Since this masking fluid works on a variety of surfaces and mediums, you can make art in an infinite number of ways! Best of all, it does not leave any stain on the material you choose to use!
4. DANIEL SMITH 1oz Bottle with 5 Applicator Tips
Made by a well-known brand for its stellar watercolor paints, Daniel Smith has also produced a line of frisket masking fluid. Beyond that, this product also includes 5 plastic applicators!
One of the things that I like with the plastic applicators is that it lets me snip the tip at any part with a pair of scissors. In other words, it gives me the flexibility to have either thin or thick tips. Thus, I can cover larger areas faster using the wider tip and create intricate details with the finer tip.
Moreover, I don't need a brush! Since the bottle is squeezable, I just press it when I need to release more fluid. Within a few moments, the masking fluid dries into a transparent film with a tinge of caramel color to indicate the surface that I sealed.
When I'm painting over it, I can see exactly the spot that I want to preserve and the parts that I want to color. To be fair, it prevents the area I covered from getting contaminated by the paint. Once I'm done painting, I can simply strip off masking fluid by rubbing it gently with my finger then pull the rest, which is fairly easy.
In my observation, the fluid dries up inside the nozzle so it ends up getting clogged. Luckily, the kit comes with 5 applicator tips but I wish the cap came with a needle to help me clear up the nozzle. The other thing I want you to remember is that the masking fluid is also prone to bubbling that can turn into clumps when it solidifies.
Pros
Quick-drying masking fluid
Has applicators that let you customize the tip sizes
Highly visible on white paper
Prevents the surface from contamination
Can be removed from the paper easily
Cons
Forms bubbles from time to time
The nozzle tends to clog
What sets this masking fluid apart from the rest is that it gives the artists the freedom to experiment with lines and details, as well as produce gorgeous highlights. Because it is easy to use, you can focus on exploring a wide array of watercolor masking techniques.
5. Turner Artists' Watercolor Masking Fluid
For an easy masking fluid lay down, this jar of Turner Colour Artist's Watercolour Masking Fluid is the way to go. Proven to be gentle on any watercolor paper, this product is definitely worth your money!
Whenever I use this masking fluid, I prefer spreading it on paper with a brush rather than plastic applicators. Since it comes in a jar, I just choose the size of brush I want to use and dip it into the masking liquid. I find this an advantage since I can spread the frisket faster if I'm working on large papers and want to cover big sections.
In terms of consistency, I like that it is neither runny nor sticky so I find it very easy to control, especially when using a toothy watercolor paper. Plus, the fluid can be transferred to small bottles with thin nozzles if I want to work with details. In any case, the liquid sets on the paper nice and flat with no clumping.
Even more impressive, I can complete my water illustrations faster since the frisket dries very quickly. Despite that, it repels the watercolor paint that I apply over it and keeps the areas I sealed safe against the pigments. Moreover, the edges of the surface I covered with the first appear sharp, which can be hard to achieve when I'm just painting with a brush.
After painting, I just pick the dried masking fluid from my fingernail then lift the rest in one pull. It does not produce flake or crumbles when I grab it. Plus, I'm amazed that it does not leave bits and pieces of the frisket behind, which means I don't need extra tools to clean up the area.
Now you're probably wondering, what's the catch? Well, this watercolor liquid mask has a strong unpleasant smell but I think this is a common issue with this type of chemical.
Pros
Suitable for all types of watercolor paper
Keeps the sealed area safe from watercolor
Apply using a brush or applicator bottles
Has good consistency
Fast-drying frisket helps save you time
All in all, this frisket watercolor solution is best for creating those lines and shapes with crisp edges. Whether you use cold or hot-pressed watercolor paper, you will never have a hard time peeling off the dried masking fluid!
6. Winsor & Newton 3221761 Colourless Art Masking Fluid
Recognized as one of the reputable brands of art supplies, the Winsor and Newton masking fluid is used by many professional watercolor painters, hobbyists, and art students. Popularity aside, this product's quality does not disappoint!
As for consistency, this masking fluid is fairly easy to apply and spread across the surface that I want to protect since it is not too watery. Since it effectively keeps the paint off the masked area, I can experiment with a variety of watercolor techniques. Moreover, it dries completely within 10 minutes, which allows me to finish my painting quicker.
Besides boosting my creativity and productivity, I also love this masking fluid because it is mess-free. Apart from leaving no residue behind, it does not stain the watercolor paper. Peeling off the mask reveals a clean surface with very sharp edges.
Like most masking fluid, I can remove it with an eraser or with my hands with just a light rub. Furthermore, it is very easy to wash the substance off my brush so I can use it again for my other projects. Plus, this small bottle lasts pretty long, which means I don't have to buy a masking fluid in months!
My only gripe about this masking fluid is that it is transparent, which can be difficult to see on paper unless I start painting over it. For this product, I make sure that I'm working in a well-lit area of the room and clearly see the painting parts with a masking fluid.
Pros
Mess-free masking fluid for watercolor
Keeps off the paint from the paper effectively
Excellent for several watercolor techniques
Peels off immediately with a light rub
Easy to clean off the brush
Cons
The transparent fluid can be hard to see on paper
Considering the quality, this product could easily be the best watercolor masking fluid. Not only that it lets artists produce negative space, it leaves the paper free of stains and residue!
7. Dr. Ph. Martin's FRSK10OZLVL1 Frisket Mask Liquid
A milder version of the frisket mask, Dr. Ph. Martin's art masking fluid watercolor is quite popular among painters and illustrators. Aside from watercolor, many artists use this with inks.
One of the important features of this product is that the frisket is contained inside a glass bottle with a dropper, which I love using. I can simply drop the masking fluid on different parts of the paper to produce dots. Alternatively, I can use a brush that I have wet with mild soap to spread across the paper.
Explicitly made for watercolor, you can count on the fact that it works well on both cold-pressed, hot-pressed, and rough watercolor paper. In my experience, the paint does not seep through the masked-off area. Despite working on a rough surface, it is not hard to peel off!
With the help of an eraser, I rub the dried masking fluid off the paper once the paint has dried. Again, the texture of the watercolors does not affect the way I remove the frisket. I find it impressive that it does not get stuck or leave crumbs on the paper.
However, the masking fluid may dry inside the dropper, which can cause clogging. I have not found a way to clean it up so I try to limit my use of the dropper. Instead, I dip my spare brush into the jar and spread it on paper.
At any rate, this is one of the best masking fluids for watercolor in the market. I don't mind overlooking this minor issue since I'm beyond satisfied with how it performs.
Pros
Appropriate for watercolor papers
Effectively seals off the surface against paint
Artists can use a brush or dropper as an applicator
Guarantees hassle-free removal from paper
Does not leave crumbs of frisket on textured paper
Cons
The dropper is prone to clogging
Perfect for artists who like to experiment with colors, this masking fluid preserves the areas to add depth to your watercolor illustrations. Thanks to its easy removal, you will spend less time cleaning up residue and more time creating gorgeous artworks.
8. Fineline Applicators Applicators Bottles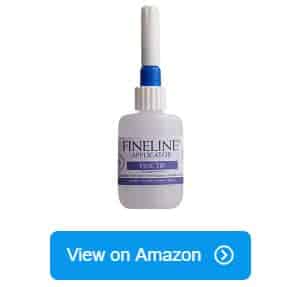 Featuring another product from Fineline, this kit offers a pair of empty bottles that lets you fill in the frisket or the medium of your choice to complete your art project. On top of that, it includes 20 pieces of gauge applicators.
Allowing you to mix-and-match your mediums and tools, these empty bottles and applicators come in handy if you want to work on details. Besides my go-to masking liquid, I pour in acrylics, inks, watercolor paints, dyes, henna, oils, or water-based glues in it. By fine-tip the nozzle, I can target specific areas and apply the medium.
Because the bottle is squeezable, it is easy to release the liquid out of the nozzle. Of course, it will depend on the consistency of the liquid that I have poured into the bottle. However, I like that I can almost draw lines or patterns with it.
Speaking of drawing lines, the nozzle's tip is at 0.5 millimeters, which means I can get as detailed as possible. Yet I never encountered any clogging issues because the cap has a thin needle attached to it to help me clear the applicator. Besides, I clean the applicator after working to avoid clogging.
Just like the Fineline masking fluid pen, the nozzle and needle are prone to bending. When this happens, it can be hard to straighten. Thankfully, I have plenty of spares applicators to replace them.
Pros
Great for masking fluid, inks, and wet-mediums
Has a fine tip nozzle for detailed work
Releases liquid easily
No clogging issues
Provides plenty of spare applicators
Cons
The applicators and needles in the caps are prone to bending
If you want to go all-out with your details, these fine-line applicators are the ideal weapons of choice! Giving you full flexibility, you can fill these bottles with your favorite masking fluid or wet mediums.
9. Schmincke 50731005 Colored Masking Fluid
If you prefer a pen-style dispensing bottle, Schmincke masking fluid is a viable option. As one of the makers of the finest art supplies, this brand's masking fluid is preferred by many professional artists.
First of all, I love using this masking fluid because it has no headache-inducing smell. In my observation, its thick consistency makes laying down the liquid a whole lot easier. Not to mention, its bluish tint helps me see the areas that I have already masked off right away.
Meanwhile, the applicator tip enables me to create dots or lines but I also have the option to use my brush to spread the masking fluid in larger areas. As long as I soak my brush in soap and water, I can easily wash off the substance from the bristles. Usually, I just wait for about 10 minutes until it dries completely and for masking fluid, it's pretty fast.
That said, I'm happy to share that the paint does not get through the areas that I have masked off. Furthermore, I find the dried masking fluid very easy to peel off neatly. As with any masking fluid, I just use my fingers to pick the edges then lift them gently.
Design-wise, the bottle allows me to hold it like a pen. All I have to do is grip it with the tip facing down the paper and squeeze it gently so the masking fluid can flow out.
My only complaint is that masking fluid forms bubbles when I press the bottle. This often leads to clumping. To be fair, this rarely happens but it is something that you need to watch out for.
Pros
No strong chemical smell
Allows for easy lay-down
Can dry within 10 minutes
Effectively blocks out the paint
The bottle is comfortable to grip
Apart from the fact that it can effectively repel watercolor, this masking fluid is very easy to lay down on paper. Thanks to its well-designed bottle, you get better control over the direction of the fluid.
10. Grumbacher 559 Miskit Liquid Frisket
Transparent and white liquid friskets can be difficult to see on paper. Still, the makers of the Grumbacher masking fluid know this problem all too well. Hence, the brand designed their liquid frisket to help artists see the areas they have masked off.
Besides its visibility on paper, I enjoy this liquid frisket because it does not expire very soon. To ensure longevity, the manufacturer recommends storing this upside down but make sure you close the lid tightly. It lasts for months without changing its quality, which saves me money.
When it comes to applicators, I normally just use a cheap brush to spread it across the paper. Sometimes, I transfer it into a small applicator bottle and use the nozzle to target specific areas or create lines. That said, I find this works not just on watercolor paper but also on other materials, like photo papers.
Apart from that, I'm not limited to just using watercolor paints with this liquid frisket as it effectively repels alcohol-based markers and other inks, too. Removing it from paper does not take a lot of effort. Plus, it ensures that the edges of the lines or shapes I masked off are sharp!
One thing you need to look out for is that the orange tint tends to separate from the white frisket. Instead of shaking the jar, mix it with a stick or a stirrer. Also, refrain from leaving the masking liquid on the paper for days as it will leave a yellowish color.
Pros
Highly visible on any paper color
Has a long shelf life
Can be applied with brushes or applicator bottles
Works on most types of paper
The masked off areas appear to have shape edges
Cons
The orange tint may separate from the liquid frisket
May stain when left on the paper for too long
If you are looking for a reliable liquid frisket that is visible on paper, this product is your best bet! Perfect for mixed-media applications, this masking fluid works with paints and inks, as well as on most types of papers!
11. Masquepen CMP30A Artists' Masking Fluid
Designed for perfectionists, this Masquepen masking fluid is contained in an applicator bottle to help artists achieve intricate details effortlessly. With a year-long shelf life, you will not buy another liquid frisket for a while.
One of the highlights of this product is the nozzle. Despite its fine-tip, the applicator never gets clogged since the cap has a needle that clears up the pathways. Based on my experience, this feature helps the masking fluid flow out of the nozzle without a hitch.
On the other hand, the masking fluid oozes out of the nozzle with a smooth consistency, which allows me to manipulate it to form the detail. For the record, I can also use a brush that I soaked in water and soap to seal off large surfaces.
When it dries, the masking fluid turns into a gel-like film on the surface of the paper. Thanks to its bluish tint, I don't have a hard time distinguishing the areas that I have masked off. Because it lays flat on the paper, I can use sponges or stamps to add colors or shapes apart from painting.
Aside from paper, I know artists have used this masking fluid to paint on porcelain, glass, polymer clay, and many more! Furthermore, I'm not limited to using paints since this can also block off inks.
In my experience, this masking fluid is very easy to remove. I don't need an eraser to rub it off. The only disadvantage of this product is that it tears the paper that I have painted over.
Pros
Excellent for creating details
Has a thick consistency for precise manipulation
Equipped with an anti-clog nozzle
Works on paper, glass, porcelain, and many more
Does not require erasers to remove
Cons
May tear the painted surface
Regardless of the material you want to use, you can seal it off with this masking fluid and start painting over.
12. Holbein W466 Masking Fluid
Most of us are already familiar with the Holbein masking fluid pen but it is also available in a jar. Whether you use a brush or your favorite applicator bottle, it lets you create highlights and details however you like.
Specifically made for watercolor, I love how this masking fluid does not rip the paper. I can create different shades of a color neatly by applying it on both blank and painted sides. As a result, I can make my paintings look more three-dimensional.
Another reason that I like this product is that the masking fluid takes only a few minutes to dry. Plus, a thin layer of the substance can effectively keep out the paint so one small jar can go a long way. Best of all, it does not leave any stain even on the painted areas.
When I tested this masking fluid, it never produced any bubbles. With a smooth consistency, I can slather the frisket evenly on textured watercolor papers. To remove it, I just use my fingers to rub the dried masking fluid gently until it starts to peel off.
You need to dip your brush with soapy water before dipping it into the jar of masking fluid. Washing it off the brush is not that hard either.
Keep in mind that this masking fluid should not be left on the paper for hours. The longer you leave it, the harder it is to remove. On top of that, I find this product more expensive than most brands. To be fair, its quality is worth the money.
Pros
Works on both blank and painted paper
Repels watercolor effectively
Ideal for three-dimensional paintings
Applies evenly on textured watercolor paper
Does not stain the paper
Cons
Pricier compared to other brands
Hard to remove if left on the paper for too long
Creating beautiful three-dimensional paintings has never been easier with this masking fluid! Not to mention, it applies evenly on watercolor paper, guaranteeing no paint will leak through the sealed-off area.
What to Look for When Buying Masking Fluid for Watercolor
By now, you know that masking fluids and liquid friskets are the key ingredients you need to produce beautiful watercolor details and highlights. If this is your first time buying the best masking fluid for watercolor, you need to look for certain features that work well with the medium.
Consistency
When looking for masking fluid, be sure the product has a good consistency. The liquid should not be too watery or too thick. Otherwise, it will be difficult for you to manipulate the masking fluid. Ideally, the masking fluid should flow out of the nozzle smoothly if you are using bottle applicators.
Compatibility with mediums
Whether you are working strictly with watercolor or dabbling into mixed media art projects, there is a masking fluid and liquid frisket specifically for your need. Check the product description to see if the formula of the liquid is appropriate for the medium that you are using. Some brands concoct masking fluids specifically for watercolors, while other products also work well with acrylics, oils, and inks!
Tinted, Transparent, and White
Using a tinted masking fluid helps you see sealed-off areas on paper clearly, which benefits you in making minute details. Just make sure that the product you buy does not leave stains. On the other hand, white and transparent masking fluids are stain-free but can be difficult to see.
Format
As an artist, I know you want to have full control over the mediums and tools you use. The good news is that most masking fluids are sold in bottle applicators that have fine tips to help you create precise details. On the flip side, you can cover large parts of the paper if you use a brush. In this case, buying a jar of masking fluid is a good option.
What Can I Use for Masking Fluid
Masking fluids are mainly used to preserve the white areas or lightly painted surfaces of paper or other types of material like glass and porcelain. In the context of watercolor painting, masking fluids help painters produce highlights, details, negative spaces, or even add textures.
Can I Make My Own Masking Fluid/ How
Yes! All you need is an airtight container, water, latex fabric cement, watercolor paint, spoon, and brush.
Start by pouring equal amounts of water and fabric cement into the container. To add some 'tint', dip your brush into a watercolor paint then into the container. Repeat until you are satisfied with the color.
Mix the water, fabric cement, and paint together gently with a spoon. Remember not to shake the container to prevent forming bubbles.
What is Masking Fluid Used for in Watercolor Painting
Since watercolor involves layering, artists take advantage of the whiteness of the paper to produce highlights. Instead of being extra careful when painting around the section you do not want to touch, the masking fluid blocks off this area for you.
Is Frisket the Same as Masking Fluid
Yes, masking fluids are sometimes called liquid friskets. They are both latex-based mediums with the same function: to protect an area on the paper's surface against paints.
Conclusion
Adding some depth to your paintings can be challenging as it is. With a masking fluid, however, you can seal off the portions of a paper against watercolor. You can start painting without worrying about your hands being slightly shaky!
For this review, I vouched for the products that I have personally tested to guide you in your quest to find the best masking fluid for watercolor. However, you are free to explore other options that you can find where you live!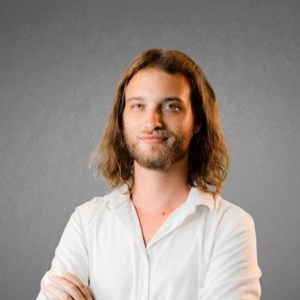 I am a former art teacher, so it is evident to me the importance of art in educating the new generation. We also want to help parents who plan to teach their children and desire the best tools and tips for them.