One of my favorite stress-relieving activities at home that doesn't cost me an arm and a leg is coloring. I used to just buy cheap markers for children thinking it won't make a difference. But when I did use the best markers for adult coloring books, I was astounded at how drastically better the results were. Needless to say, I never looked back. Adult coloring just became better and more exciting because I was already using colors intended for the use of grown-ups. Now let me help you find the right set for your needs as well with this guide.
There are so many of these markers out there that you can easily find yourself lost. Let me help you sort through your options more with a discerning eye so you can find the right marker that will not disappoint.
Top 12 Marker for Adult Coloring Books Reviews
1. Crayola Fine Line Markers Adult Coloring Set
Coloring has never been the same since getting this set. It's a real life-changer with its 40 pieces of markers. I loved all the color options. There were a lot of shades of different colors, even those you can't find elsewhere, giving you more options when it comes to coloring. These coloring markers are exactly what you need if you want some gradation in your coloring and more depth of color because there are different shades in the same color family.
The details I make are clean and intricate, thanks to the fine line tips of these markers. You can get to those corners neatly. It is so fine-tipped, I had no problems using this for writing or lettering. It just works either way. It takes more time to fill up your empty spaces because of the fine tip but I find that despite this having a fine tip, the color does spread out more uniformly.
It's not streaky at all. There are no spots that are darker than the others. Once it dries up, it looks even. You need to give it some time to dry up to avoid streaking though it doesn't require too much drying time. I find this ideal in filling up smaller shapes because of the finer tips.
The colors are vivid. You would expect the lighter shades to get all washed out but they did not. They held their own and complemented darker shades perfectly. The darker shades are bold and vivid even when you swipe it on paper the first time. It doesn't need to be shaded over and over again because the dark hues already pop out.
What I really appreciate about these coloring books markers is that the colors don't bleed to the other side of the page even despite having vivid shades. I can still use the back page of my coloring book.
There are also some colors in this set that you can't easily find elsewhere such as the flesh color, which is just the shade when coloring human skin on your illustrations.
It dispenses ink fast. I find that you need to work fast so that the ink doesn't pool on one spot only.
Pros
Great color choices
Vivid hues
Doesn't bleed to the back of the paper
Lasts for a long time
Fairly affordable price tag
Long-lasting tip
Cons
Not very ideal for thinner types of paper because it dispenses ink heavily
This is a good starter set if you have just taken up coloring. It's not expensive and it offers most of the colors that you need to enjoy adult coloring books.
2. Dual Tip Art Marker Pens Fine Point Journal Pens & Colored Brush Markers
I thought this was an amazing deal! For the price of one set of adult coloring book markers, you are getting markers with a dual tip. I didn't have to buy two different styles and sets of markers. I also thought that was convenient because if I have to bring it elsewhere, I don't have to bring a boatload of the best-colored markers out there.
At a similar price point to the previous one, this was a tad disappointing because the color options are not as varied. You get only 24 pens in this set. I overlooked that because I was set on having dual-tip markers and to in my head, that more than compensated for its less than stellar color options.
Let's talk about the tips. It features a brush tip and a fine tip. The fine tip has a size of 0.4 mm, which is what I like when doing outlining. It's a great size if you want to add finer details to your drawing such as adding more dimension to tree branches.
The brush tip side works just fine for filling as it covers more surface. Both sides are versatile enough to be used for writing. The brush tip is perfect for calligraphy use, while the fine tip is great for everyday writing needs.
It has good ink consistency. I don't find it too runny but it still dispenses enough to work with. Its water-based formulation is still vivid but not too overly streaky. Of course, like many other pens for adult coloring books, you just need to give it a few seconds to dry before running your hands over the surface.
The best thing about this marker set is that it is completely fine to use on the thinner kind of paper. It doesn't bleed through at all.
Pros
Perfect for newbies
Inexpensive price tag
Dual tip features
Easy to use and does not bleed
Great to use even on thinner paper
Cons
The watery consistency of the ink can be difficult to blend sometimes
I recommend this set for beginner artists or as everyday adult coloring pens when you don't want to take out your markers for coloring books because they are more expensive. The vividness of the pigments is not as out there as the more expensive brands but it is still substantial enough for beginner coloring needs. It's not heavy on the wallet as well.
3. Shuttle Art 120 Unique Colors Gel Pens
I can say this is one of the top-rated coloring pens I have used in my life. It is double the price of the other sets but you are getting 120 unique color options. That is already a bargain! Whether you are a student on a budget or an adult who wants a starting set for fine point markers for coloring, you will find this set ideal and easy on the wallet.
If you are going to buy just one set of markers, you can set your sights on this. It has all the basic colors you need and more. You also get interesting options such as neon, metallic, swirl and glitter choices for that extra touch.
This is a pen-type of coloring set, so you are getting pens with a bullet tip. The body has a transparent casing to let you see what color of ink is inside. I can also see when I'm running out of ink, which is quite convenient.
I had no problems with the vividness of these pens but because they are gel type of pens, the ink doesn't dry up easily. You also need to spread it out more thoroughly, which can be quite tedious if you are working on a bigger surface.
More than coloring, I feel like it is better to use as writing and lettering material, although I find myself enjoying using it in coloring smaller shades in adult coloring books.
The carrying case is a good addition. It is easy to keep your pens and easy to carry if you want to bring with you everywhere. I also think its strongest suit is glitter pens. They really deliver. The glitter is vibrant and the colors pop out.
The neon and pastel colors can use some improvement. The ink doesn't come out easily. I would suggest keeping these colors set tip-side down to allow the ink to roll out. Otherwise, you will need an extra sheet of paper to rub the tip first to get the ink to come out.
Pros
Value for your money marker sets for coloring
More color options are smaller price
Nice selection of bold and glitter colors
Can see how much ink you have left
Convenient carrying case
Cons
Pastel and neon colors are not as vivid
If you are serious about coloring, you will love this set. It has a more extensive color selection. If you don't mind spending a bit more for more color choices, get this one.
4. Reaeon Gel Pens for Coloring Books
This 200-pack gel pen set that has 100 colors and includes 100 refills is one of the best purchases I have made. It is inexpensive for this many gel pens and even includes refills so in case you run out, you don't have to worry about repurchasing the entire set. If you are wondering what to use for adult color books, start with this. It offers you a myriad of color options that you can start with.
The refills have a number marking so you can see which one should go in which pen. It can get confusing, especially if you are working with shades that are close to each other.
Just like the previous set, it is not a marker per se but a fine point tip pen. However, it dispenses ink vividly so it can also be used for coloring adult coloring books. These gel pens feature a 0.8 to 1.0mm tip which allows you to make highly detailed colors.
These are good markers for coloring because they glide so easily on porous surfaces. On paper, I can fill up shapes and do shading without issues. The ink flows out with no issues.
Another reason why these fine tip markers for coloring are a must-buy is that they last for a long time. If you are a coloring enthusiast and you go through the right pens for color books quite easily, you will love this because it contains 20% more ink than your standard gel pen.
There are 6 rainbow pens included in this set that you can't find elsewhere. The rainbow pens are very interesting because depending on your angle, they change in color and formulation. I think it is fun to use and great for letterings and bullet journaling as well.
The glitter and metallic colors do not disappoint. They are the best with their vividness but the pastels are just as good. They provide a good amount of coverage, unlike other pastel fine tip markers for coloring that tend to get too washed out.
The downside I find with this is that the cap and the plastic body of the pens feel flimsy and low quality. That doesn't affect the functionality of the pen but if you accidentally step on one or you drop one, it might crack.
Pros
More color options and includes refills
Longest lasting color markers because they contain more ink
Vivid colors even the pastel and neon ones
Dispenses ink easily, no need to shake
Cheap and easy on the budget
Cons
The plastic material feels low-quality
Vivid colors with some of the smoothest tips I have worked with, these adult coloring pens are a must-buy for anyone who needs reliable pens for their hobby.
5. Crayola 58-6501 Brush & Detail Dual Tip Markers
If you are looking for good markers for coloring that you can stash in your bag easily, get this one. 16 pens with dual tips, so you are actually bringing 32 colors with you. It's very handy, especially since this one comes in a nifty tin box. Just grab this tin box and go.
These are no bleed markers for coloring. They dispense ink easily, especially the brush tip but don't bleed to the back page and the rest of the surface. I do let it dry for a few more seconds before running my hands on the surface of the page just to be on the safe side but so far, streaking and smearing are not an issue with this.
If you are looking for felt tip pens for coloring that will last for a while, this would be it. The brush tip holds ink well and retains its nice shape even when your hand always uses a heavy pressure. They don't wear out easily.
The design of the brush tip also makes this an ideal choice for calligraphy and doing hand letterings. I enjoyed the strokes this brush makes. They are very precise and the colors go where I want them to go.
Since these are dual-tipped no bleed markers for coloring, I don't expect the ink to last that long. There just isn't enough room for a lot of ink in there. If you color a lot, you might run through these pens fast. I think that's not a big issue since it is fairly cheap for the number of pens you are getting.
I also think these top-rated markers for coloring mandalas would make an ideal gift to anyone who loves adult coloring. You can buy them an extra mandala coloring book and they will surely appreciate it.
I do think these markers are not for heavy-handed people just because it can get too vivid when you press down on them too hard. Having said that, the vividness of the colors is a plus point.
Pros
Dual-tipped for extra versatility
Comes in a nice tin box
Portable and easy to bring
Inexpensive
Vivid colors
Cons
Not that great when coloring a bigger surface
This one boasts of portability. If you want to fill up your dull moments such as when you are stuck in traffic with something interesting, bring this set and your coloring book and you are great to go. Never a dull moment!
6. Tanmit Dual Tip Brush Marker Pens
These are the best pens for adult coloring books if you are looking for an affordable set that will provide you with a lot of color options. This set has a total of 36 unique colors. Each pen features a brush tip with a size of 1-6 mm and another side with a fine tip with a 0.4 mm tip.
I think the best-selling point of these markers are their color options. There are a lot of different choices to make coloring fun. However, I don't think these are excellent markers for artists. If you are serious about creating the best color effects, better go for something with more quality. I think these are entry-level markers that don't bleed for coloring but the tips do get worn out after some use.
I did not have issues with the fine tip side. They do what they are supposed to do. However, the brush pen side is not as consistent. There are those colors with a firm brush tip while there are also those that are more flexible. If you are a beginner, you might struggle to learn proper strokes with this.
You should be careful with your hand pressure. These pens dispense a vivid color already even with light hand pressure. If you press down too hard, the tip ends up flattening.
Work with thicker paper as well. Look for thick coloring books for
Copic markers
if you have this because it has a thinner ink consistency. That means it can get streaky and it can bleed at the back of the page if you use a thin coloring paper. I think this would be great for sketching if you don't care if it bleeds to the other side of the paper.
Pros
Inexpensive and easy on the budget
Dual tip design
A lot of colors to choose from
Convenient packaging
Cons
Can get too wet
Low-quality tips
I recommend this to occasional artists. It's not the most durable out there but it is affordable, perfect for those just starting with their hobby.
7. Soucolor Dual Tip Brush Markers Pens
If you are a hobbyist and you don't really intend to get the most expensive colorit markers out there or become an artist overnight, then this one is a good choice for you. I bought this because for its 32 color pens, all unique and no duplicates, and it is cheap. I'd suggest this for those who are on a tight budget or students who need marker pens for occasional coloring.
The color selection is nice as well. Sometimes, even with more colors incorporated in a set, some of the colors are too close to one another to tell the difference. This one is different though because the colors are uniquely-made.
These are watercolor pens, so if you like the consistency of water-based markers, you will like this. But although it has a watery consistency, it doesn't have a tendency to bleed or to spread out too quickly. I find that in watercolor pens, they are difficult to handle because of the bleeding. This is why I think these are the top brush pens for coloring if you are a novice.
Although these are cheap, it doesn't look and feel cheap. The construction of the pen is sturdy and doesn't feel like it's going to break when you press it down too hard. The tip also retains its shape for a long time.
The best thing about these pens is how smoothly they write. Although it is a watercolor pen, it isn't streaky at all. I think these are the right markers for coloring large areas. The larger tip covers a larger area without issues. It also dries up well so that there is no visible ink on the other side of the paper even when using a cheap paper.
As for longevity, I have yet to use all of these up although, for its price point, I wouldn't mind buying it again if I ran out.
The only caveat I can see is that the tips aren't that flexible. I have learned to work with it but this might put off some buyers.
Pros
Value for your money
Great color selection
Good quality ink consistency
Does not bleed through
Can last for a long time
Cons
Brush tip isn't that flexible
These pens may be inexpensive but they still deliver when it comes to quality. You won't be disappointed.
8. Ohuhu Art Markers Dual Tips Coloring Brush Fineliner Color Pens
The price initially made me think twice about buying these coloring supplies for adults but I eventually caved in. I wanted to give it a shot even if the price is slightly above what I was comfortable paying for a set of pens.
Just like the previous ones, this one also has a dual tip. It has a brush and a fine tip for more flexibility. Whether you need a pen for shading or you need one to make finer details, this would be a useful marker set.
What this set has that the others don't are the replaceable tips. In case you wear out a tip, you can replace it so you don't waste precious ink. It only comes with 2 fineliner tips and 3 brush tips but I think that's more than sufficient. The tips don't wear out easily anyway, even with frequent use. However, if you are heavy-handy and you tend to run through your pens quite easily, you will find this set great for your specific needs.
There are 60 color options in this set although I find that some of the colors are too close to each other that they are not very distinct anymore, especially the orange and the pink hues. That's probably just me though. If you are an artist, you will probably appreciate the slight gradation of colors to get more dimension.
I did not have issues with the vibrancy of these colors. They are pigmented and write smoothly as expected of a marker set at its price point. I also did not have problems with smudges. However, there is some variance in the opacity. Some might need a second stroke so the inconsistency can be annoying at times.
You can also tell the difference with its brush tip. It is more flexible than the cheaper ones I have used, which makes it a joy to use on coloring books for alcohol markers. There is no struggle here — absolutely seamless operations.
Pros
Good color selection
Flexible tips
Dual tips for more versatility
Can cover more surface area faster
Great for creating gradients
I would recommend this set if you are looking for a pen set that you will be able to use for a long time. Since the nibs are replaceable, they are economical, perfect for serious artists.
9. Pentel Color Pen
Pentel makes some good and long-lasting markers, which is why I was drawn to this set in the first place. I wasn't disappointed. These pends did deliver the quality I was expecting from this brand.
At a reasonable price, I already got 36 different colors of pens. I love all the colors. The bold colors are pigmented while the light colors are pretty and can be used to replace mildliners if you do journaling.
The bullet tip is a little thinner than I wanted, so it was difficult to cover more surface. I think this would be better for finer details or smaller shapes but for bigger ones, the lines and gaps show easily and it is harder to create a more uniform color.
I do like how generous it dispenses ink. Just one swipe and the color is already pigmented. If you use this for writing, you won't have problems seeing the letterings from afar.
It is easier to see what color you are using even without the cap on since the body is also colored. It is unlike other pens with a white body and a colored cap. If you mix up the caps, you would have to check what color the tip is first to know where to place the caps back. I also like that the cap snaps in perfectly. It prevents leaking and drying out.
Because these are so pigmented, there is a tendency for the ink to bleed through. If you are using a coloring book with back-to-back illustrations, this can be an issue.
The felt tip is good quality though. They glide on the surface of the paper effortlessly. It also doesn't easily wear out even if you do a lot of coloring.
One thing that is worth noting is that some of the colors are not as accurately represented. They look different on paper than the color on the marker itself. For instance, the lightest shade of green in the set doesn't look light on paper at all but has a dark green hue. I would suggest testing it out on a scrap piece of paper first before using it on your coloring book.
Pros
Good quality felt tip
Easy to use
Dispenses ink vividly
Does not dry up because of its snap cap feature
Inexpensive choice
Cons
Color of the pen and how it looks like on paper don't match
You won't be disappointed with these markers. They are affordable but they can last for a long time due to their durable nibs.
10. Sharpie Electro Pop Permanent Markers
These markers have a good staying power. Whether you are using them on paper or on other surfaces, they stick.
The colors are a good addition to my collection. It's a limited edition with electro-pop colors that you can't find elsewhere. However, there really isn't that much difference to the vibrancy of the color as other marker lines from Sharpie. It's hard to distinguish which one is from the electro-pop collection other than the fact that this one has a fine tip.
That said, I would still recommend this set because of how vivid the colors are. I'm not disappointed with how they look on paper. Even with the fine tip, I was still able to cover a bigger coloring surface without getting frustrated with streakiness or smudges.
The ink also stays vibrant even after some time. With other markers, the colors have a tendency to fade once the ink has settled in the paper. This one retains its vibrancy. Just be wary though when using it on thin paper because it is so pigmented, it will bleed through.
The color selection is satisfactory. I did enjoy using the different colors for coloring and lettering. I'd say these are versatile options for those who also do journaling.
They are a value for your money as well because the ink just doesn't seem to dry out. I have yet to go completely through this set. Even the basic colors are still dispensing ink. The only problem you will have with the ink is if the cap doesn't close completely. That can dry out the tip.
Sharpie could improve the design of the cap on these ones to prevent them from loosening up while in the packaging. If you go for months without using these, some of them can dry up so imagine if they are stuck in the warehouse for a long time and it finally gets dispatched. It actually reduces its shelf life.
Overall, it is a good set for those looking for makers with a fine tip. It goes through those corners and intricate details with no issues.
Pros
Vivid and heavily pigmented colors
Has a lot of color choices
Colors do not fade easily
Great for details and for writing as well
Not too expensive
Cons
Can dry up easily without the cap on
If you prefer more color choices when coloring, you should get this pen set. It has a lot of good color options that novice and professional artists will like.
11. Fineliner Color Pen Set Colorful Ultra Fine Felt Tips
This portable marker set is perfect for people who are always on the go. All 60 colors are in an aluminum casing, so it is easy to bring with you to work or to school. It's also easier to stay organized since it already has a casing. It's easier to sort out the colors so you don't have to rummage through your stash to find the color you want.
One thing that is remarkable about these pens is their alloy-based point enclosure. It makes it easier to have a sturdy hand when drawing lines. The contoured edges of the body of the pens make them more comfortable to use for extended periods. They are easier to grip if you are coloring for hours.
The manufacturer claimed that it is non-drying and that you can leave the cap off for a long time without the ink drying up. I put that to the test and I will say that they are true to their words. It does not dry up and still continues to produce vivid colors even when the cap is open for a long time.
I love the color selection but you are only getting 30 color choices because there are 2 pens for each color. I think the vividness and the quality of the ink are comparable to more expensive brands such as Staedtler. The ink is also free from acid, which is good if you also plan on using it for sketching. It doesn't discolor or become streaky overtime.
These markers have ultra-fine tips so they are not intended to cover a large surface for coloring but are ideal for finer details. If you are going to use it for shading, you will go through the ink much faster. But for its intended use, the ink is comparatively long-lasting.
Pros
Does not dry up easily
Fine tips for detailing
Good color selection
Acid-free
Has an aluminum case
These are great options for artists or for journal enthusiasts. Their portability are great for people who are always on the go.
12. MoneleN Coloring Marker Set for Adults
You will feel like a professional artist with this marker set that comes with 36 colors, all unique and no duplicates. These are dual-tipped pens, one is a brush tip and the other is a fine tip for smaller details.
All the color options are great. They are also distinguishable and the colors don't look too similar to each other. The ink formulation used is also of high quality. It isn't streaky but can bleed through if you are using thin paper. If you are using back-to-back coloring books, that can be a problem.
The tip softness is one of the best I have tried. They are forgiving and flexible, which would make them ideal for novice colorists as well. Although they are soft, they don't wear out easily. I can also use them for journaling.
It doesn't set easily, so I find this easy to work with if you like to spread it out with a little mist of water much like a watercolor.
One thing I wish they will change with this is the design of the body. It is black, so if you take off the cap, there is no indication of what color it is except if you write it down on a piece of paper. If you take off the cap, you need to set it down next to you so that you don't mix it up with the others.
The price is also reasonable considering it is a dual tip pen and there are 36 colors here. I think this is a great buy for anyone who wants quality markers but without spending a lot of money.
Pros
Doesn't dry out easily
Good color choices
The tips don't wear out easily
Long-lasting ink
Not too expensive
Cons
No color indication on the body of the pen
These affordable markers are just right not just for coloring books but for journaling and calligraphy as well. They can last for a long time even with constant use.
What to Look for When Buying Markers for Adult Coloring Books
Here are some of the things you need to look for to make sure you are getting the right markers:
Number of Colors
The more colors are included in the set, the more creative you can get. But just because there are more colors in the set doesn't mean it will be more useful. There are some sets that include two of every color or will include multiple colors in the same color family. If you want more color options, find out first what the shades are to make sure that you can have the colors you are looking for.
These markers typically have a color guide at the back label and also some photos of the colors if you are buying online. Check out what is included so you know what you are buying.
Vibrancy of Colors
Does it dispense a solid ink color or does it look washed out? Go for those that dispense a more pigmented ink so you can get as close to the color it promised as possible. Watch out for reviews that will say the colors tend to fade or are not very pigmented on paper.
Type and Quality of Tips
A brush tip is good for shading while a fine tip is ideal in coloring small areas. Some pens include dual tips so you are getting a brush and a fine tip. That is a more flexible choice if you need both types of tips but you don't want to spend more money on different sets of pens.
Also, make sure you are buying pens with good quality. Avoid those pens with tips that flatten easily. Usually, cheaper pens easily wear out so if you are serious about this hobby and you want long-lasting pens, try spending a bit more money on a set.
Ink Consistency and Longevity
Are you looking for a watery consistency? If it dries out easily, you won't be able to spread it out if you do some designs or you do lettering. Go for those that are not streaky. Markers have a tendency to bleed, but there are still some pens with ink that don't bleed through, even on thinner paper.
Design of the Pen
When you are coloring for hours, your hands will naturally feel tired, especially if you are using markers that are slippery and tend to slide between your fingers. I would suggest looking for pens with more contours to hold them better. Check the pen as well if it feels slippery. A matte-looking body is usually better.
Price
How much are you willing to spend on these markers? They won't break the bank but if you have more money to spare, go for the more expensive ones as they usually have better quality and ink consistency.
User-Friendliness
Does it roll away easily if you set it on a table? Can you put the cap back on easily? Can you see which colors are which when putting the cap back on? Does it get smudgy and streaky? Consider these things when buying.
Other Important Factors to Consider
What is a Marker for Adult Coloring Books?
A marker for adult coloring books is similar to markers children use for coloring. These are felt-tipped pens that dispense ink. But the difference is that adult markers have better ink formulation and better pen construction. These markers usually have more impressive features such as dual tip where one side has a brush tip for filling in and shading and the other has a fine tip that can be used for more intricate details.
They also have more color options. One set can have over 30 colors. You can also get metallic, neon and glitter colors. They also usually have more vivid colors.
How Does it Work?
It doesn't take a genius to figure out how these pens work. Just uncap the pen and then color with it. It's very simple. However, some markers might need to be shaken first so that the ink goes to felt tip.
You can also get creative with water-based markers. For instance, you can color one side of your paper and then spray it with a mist of water. Use a watercolor brush to spread out the color. This trick will depend on the paper you are using and the consistency of the ink.
Who is This For?
These markers can be for anyone, not just adults. If you are an avid fan of coloring and you do this quite a lot, you will like getting a set of adult markers. Children can also use these. They will have fun with more color options and it can hone their creativity and their hand dexterity.
There are also adult markers that are acid-free and toxic-free so they are safe to use even for children.
What are the Different Types of Adult Coloring Book Markers?
Brush Markers. These pens have a brush-like tip. They are easier to use for shading and coloring a larger surface area. They can be controlled easily as well. These brush pens have a felt tip that soaks up the ink easily for smooth dispensing. These pens usually have a tip size of 6mm.
Fine Tip Markers. These markers have a fine tip, usually 4 mm or less. Since they are thinner, they are not intended for shading but more on coloring details or adding more dimension to the shade. They can also work for lettering.
Dual Tip Markers. These markers have a brush tip on one end and a fine tip on the other hand. There are those with two different colors but most only have one color for each pen.
Gel Pens. These pens have gel-like ink. They are more vibrant and they also tend to have an ink consistency that is similar to that of writing pens.
Watercolor Makers. These have a watery consistency so they can be used similar to watercolor.
Why Do You Need Good Markers for Coloring?
You need good markers for coloring because they can create the effect you want. They are easier to control and they have good quality tips that will create more consistent results. This will also ensure that the ink will not bleed everywhere and won't get streaky or smudgy.
Frequently Asked Questions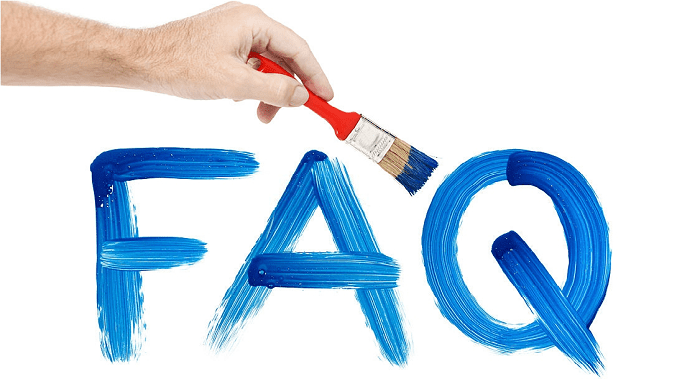 What are the Most Trusted Coloring Book Markers Brand?
Some of the most recognizable names for coloring book markers are Crayola, Pentel, Sharpie, and Fineliner. There are also high-end ones like Staedler but the former brands are better for people on a budget.
How to Use Coloring Book Markers?
Just choose the color you want, uncap it and then start coloring. Most coloring pens don't require a lot of preparation such as shaking. They dispense ink instantaneously so you can start coloring anytime you want. However, there may be some markers with inconsistent colors that look different on paper, so you might want to take a sample swipe on a piece of paper before using it on your coloring book.
Where to Buy Coloring Book Markers?
There are many places to buy coloring book markers including local stationery stores and shops like Walmart, Home Depot and Target. You can also find them in dollar stores as well as online stores like Amazon.
What is the Warranty for Coloring Book Markers?
There is usually no warranty included but if you have problems with your coloring book markers or you bought a set that has dried out, you can usually contact the customer service of the manufacturer and they will send a replacement.
How to Care and Clean Your Markers?
Just make sure you keep the cap closed. These markers can dry up when they are exposed to air. Find a box to store them as well to keep them organized.
Conclusion
Finding the best markers for adult coloring books is more important than you think. With so many options out there, it's easy to feel lost and unsure about which one to buy. But take these tips into consideration and you will surely find a set that you will be thrilled to use.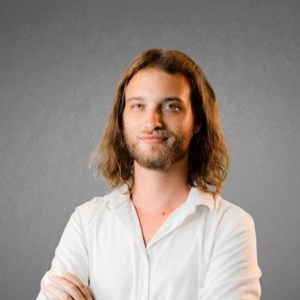 I am a former art teacher, so it is evident to me the importance of art in educating the new generation. We also want to help parents who plan to teach their children and desire the best tools and tips for them.