No artist should go without the best brush tip markers. It's indispensable in your art repertoire because you can't go wrong with the effect that paintbrush markers bring to the table. Many good marker brands offer paint brush markers, so when shopping for one out there, you might find yourself overwhelmed with your sheer number of options. But don't worry because I am here to help you find the right brush markers that will help you produce your best art.
We will talk about the top-rated brush markers out there and what they can offer you as well as some tips on how you can identify the right ones for your needs.
Top 10 Brush Tip Marker Reviews
1. Arteza Real Brush Tip Pens
This brand has always been a go-to brand for me when it comes to regular markers. Not surprisingly, their brush tip marker sets are also good. I went for this one because it comes with more than 40 colors, which is something I like because I prefer marker sets where I can choose from a lot of colors.
I like that there are a lot of good earth-tone and neutral colors included in this set. Some sets only include lots of rainbow colors, so it's a good set to have if you prefer neutrals and earth tones for making landscapes and whatnot.
I used watercolor paper for these pens and I can say that they do lay down on paper smoothly. I think they are best used on this type of paper but mixed media is good as well. You can try experimenting on the kind of paper that will work best for this.
On its own, the colors are very vibrant and vivid. They don't really need a lot of coaxing to deliver ink. The markers have a good flow. However, you can also dip them in water to get that watercolor effect. The ink thins out that way and they become more blendable.
I don't think you need to keep on adding water. It works fine as it is. Although I am not very experienced when it comes to using brush tipped markers, they are comparatively easy to use. I think it's because the brush tips are long and flexible. They are quite easy to control, not too soft and pliant. There is still some stiffness in it that is similar to that of a regular marker, so if you are used to this kind of stiffness, you will find these markers easy to use.
Another good thing about these markers is the size of the brush tips. I think they are just right if you also need them to fill in colors. The brush tips have good coverage. They are quite durable as well. I did not experience fraying, which is an annoying habit of brushes. With these, the brush fibers stayed in place.
One thing I don't like about this is that you need to work quickly. It would help if you blended it fast because once the color is set, it won't budge anymore. It's hard to lift even if you mix it with a bit of water. On the other hand, because it is easy to dry up, you won't have to wait too long to add a second layer or to use another color.
Pros
Easy to blend water-based ink
Flexible tips
Durable brush nibs
Vibrant color choices
Can be dipped in water
Affordable
Cons
Once the ink dries up, the color can't be lifted
I recommend this brush marker to beginners and intermediate artists. The color selection is good and it comes with excellent ink quality and durable brush tips. All in all, it's a good buy.
2. Ohuhu Art Markers Dual Tips Coloring Brush Fineliner Color Pens
Dual tip markers are not uncommon. They're everywhere. However, many markers only come with a chisel tip and a fine tip, not a brush tip, which is why this is a good find. This cone comes with a brush tip and a fine tip.
I like the flexibility of the brush tip. I was able to use it without problems. It goes where I want it to go. My only problem with this is that the brush tips are not as durable as I would have wanted them. After a few uses, they start showing signs of wear and tear. I guess this is the reason why they included replacement tips.
This set comes with 3 spare brush tips and 2 fine liner tips. I would say that although they are not the most durable, the spare ones make up for this downside. At least I still have extras in case the brush tips wear out faster than expected.
These brush tip markers come with 60 different colors of markers, all of them properly labeled. I like that it comes with a label so I can easily match with their corresponding caps. The color selection is diverse as well. If you are just starting out, you will find these color options sufficient. There are primary and complementary colors that you can use to make your drawings pop out.
It does blend easily. I do find that even with minimal effort, it can still be blended. It also doesn't get streaky because it has a good drying time. It dries up easily, so you don't have to worry about getting the ink all over your hands.
I do find that some colors are more opaque than others. It's not very consistent, so you might find yourself wondering why other markers look brighter and others look more vivid.
These markers also come with a cylindrical carrying case that is compact and easy to bring anywhere. Whenever I need to bring the entire set, I can just pop that in my bag. It doesn't take up so much space like the square carrying cases. Since everything is color coded, you can easily find the color that you like.
Pros
Dual tips
Comes with replacement tips
Lots of good color choices
Nice cylindrical carrying case
Color coded for easier organization
Doesn't smudge
Cons
Marker tips tend to fray
Color consistency and opacity are not uniform
The verdict of this Ohuhu brush markers review? Get it. The extensive selection of colors in this marker make this a great value for your money. If you are a beginner and you want to make the most out of your budget, this can be an ideal buy for you.
3. Crayola Brush & Detail Dual Tip Markers
This brand doesn't make crayons and regular markers, they also make good markers, particularly this one with its dual tips. One side is a brush tip and the other side is an ultra fine tip.
One set of these markers with brush tips include 16 markers. Each side of the marker has a different color, so you are getting 32 complementary colors.
I think this is both good and bad because you can't use the same color for the tip that you want. For instance, if you like to use a dark orange color but you want it in the ultra fine tip. However, the dark orange color is only available on the brush tip. This limits what you can do with your art. It would have been better if both tips have the same colors and they just added more markers.
On the other hand, there are a lot of good colors incorporated in this. I can always adjust and use the complementary colors on the ultra fine tip to achieve the look that I want. If you are a bit finicky though and prefer brush tips to complete your artwork, you might not find this ideal.
As for its brush tips, I like how lush it is. It has good coverage. However, it's not very sturdy. It has a tendency to fray, which is why I would suggest just using the brush tips lightly. Please don't put too much pressure on it. You can get a lot of control over it anyway since it is a firmer kind of brush.
These markers come in a sturdy tin case as well. I like how slim the case is. It can fit in the back pockets of my bag and can also easily slide in plastic envelopes together with my art papers.
The ink flow is good. I haven't had issues with the markers clogging up or expelling a big glob of ink. They lay down on paper smoothly with very little resistance. The ink also doesn't emit a strong odor, which I find good because I can share this with other people who might be more sensitive to marker smells.
Pros
Firmer brush tips for better control
Nice and sturdy tin case
Great for calligraphy
Nibs have a good coverage
Vivid colors
Cons
Some of the colors are too similar with each other
Not the most durable tips
I think these are really good markers if you are on a budget. I just don't think the design with the complementary colors are good for the more experienced artists but if you are not very fickle about the tips that you are using, you might find these markers ideal.
4. Sharpie 1810704 Permanent Markers
If you are looking for a reliable Sharpie brush tip marker, look no further because these permanent markers are a great option for you. This set comes with 12 markers boasting of beautiful and vivid rainbow colors. You can opt for these markers instead of just getting started in building your brush tip marker collection. They won't disappoint.
First, I would like to comment on how good the thickness of these markers are. They are thicker than the previous ones. I like this level of thickness because they are easier to grip. That makes them easier to use for long hours of drawing or lettering. Because the barrel is thick, this marker is also easier for children to use.
The design of the markers is very user and child-friendly. It's easy to match the caps with the barrel. It doesn't have a complex number coding system. I also like that it has a clip that you can use to attach the marker to objects like books or your journal. The clip also stops the marker from rolling over.
These markers are true to color. All of them are vivid and pigmented. I do like how well they initially lay down on paper. It's very smooth with very little resistance. The ink just flows out. However, you need to be a little more careful because the nibs tend to dry out. After some time, the ink might not flow quite as well, especially when doing upstrokes. You will have to put more pressure on your upstrokes to get the same level of ink flow.
On the other hand, I like how the ink stays put and doesn't become runny even when you put a little bit of water on it. The ink is actually water-resistant. It can be used not just on paper but on other mediums as well such as glass and plastic. I have tried using it on wood and the ink is still as vivid as when you use it on paper.
Another gripe I have about these markers though is their strong and pungent odor. If you are working in an enclosed space with poor ventilation, the scent will really get to you so I would suggest using these in an open area. Open your windows as well to make sure you don't get a headache from using them.
Pros
Water-resistant ink
Vibrant colors
Thicker barrel
Ink doesn't fade easily
Flexible brush nibs
Cons
Tips tend to dry out faster
Emits a strong odor
If you are looking for thick cheap brush tip markers that do what they promise to do, you will not be disappointed with these ones. They are easy to use and they have straightforward features that even beginner users will find ideal.
5. Copic Ciao Premium Artist Markers
I've always loved Copic markers because of their quality that is unparalleled by other marker brands. Sure, they are more expensive but if you are a true and serious artist and you just want to create the best art, you are better off investing in these markers rather than buying cheap markers that will only last for a short time.
I love this particular set of artist markers because of the color selection. There are 72 color options in this set, perfect for those who want to get more options and more range. There are a lot of colors that close in the shade with each other, so it's perfect for achieving more dimension and for creating gradient artworks. There are also a lot of good flesh tones, so if you like drawing humans, you will like this set.
All the colors are true to color. I have never encountered a color that looks different from its barrel and cap. I don't have to swatch the colors on a paper and keep on referring to that. The barrels are also clearly labeled, so you can easily see what color you are using and match it with the right cap.
The ink lays down smoothly on paper. It dispenses just the right amount of ink so that you can still spread and blend it easily. I would say this is the most favorite brush tip permanent marker out there for blending. It blends so smoothly, it's just so fun to use.
These are dual tip markers as well. You can use the brush tip or the broad nib to get the look that you want.
One thing that sets this marker apart from the other marker sets is its replaceable nibs. The nibs are durable but when it wears out, it can be replaced with a new one instead of buying a new set. It also has refillable ink, so if you run out on ink, you can just buy a refill and still be able to use the same markers.
I like the flexibility of the brush tips. They are just somewhere in the middle. However, I do think it has a bit of a learning curve. If you are a beginner, you might need to practice using these brush tips a lot before you start feeling more comfortable in using them.
These markers come with a clear case. Since it is see-through, you can easily spot the color you want instead of rummaging through the case to find what you like. I just don't like that there is nothing that prevents the markers from rolling off the table.
Pros
Good selection of colors
Vivid and true to color
Great for more experienced artists
Brush tips are flexible
Replaceable nibs
Comes with a sturdy case
Cons
They easily roll
Quite expensive
If you are looking for cheap markers, these are not the ones for you. However, if you are serious about buying the right brush tip permanent marker, these should be a good option.
6. Prismacolor 17773302 Premier Double-Ended Art Markers
If there is a brand of brush markers that will give the expensive Copic markers a run for their money, it would be this one. I have tried both and I can say that the quality is at par. The difference in quality is negligible, and even if you are a beginner, you will be hard-pressed to find anything bad to say about these markers.
First of all, these markers are truly exceptional. You can tell right off the bat that they are well-made. They will arrive in a sturdy carrying case that can also be used as a stand. Each marker is ensconced in individual slots, so it is much easier to segregate them and organize them per color that you prefer. This also makes it easier to find the colors that you are looking for.
These markers are unlike anything I have tried before because it is dye-based rather than water-based. Because it is dye-based, the colors tend to be more vivid and vibrant. They also tend to have a creamier texture compared to their water-based counterparts. You can still dip them in water though if you prefer to thin it out a little.
The set comes with 48 markers. Three of them are black. I was a bit disappointed with this because I would have preferred there to be fewer black markers and more colored ones but that's just my preference. Others might find this ideal.
I do like how saturated the markers are. They glide smoothly on paper and they blend so well. It takes minimal effort.
The nibs are easy to control. It goes where I want it to go. Even after many uses, the nibs are still intact. They don't fray easily even with the colors that I use a lot.
I just wish that they would change the cap design. These are very tough to remove. You will really need to use your arm muscles to remove the cap.
Pros
Vivid dye-based ink
More saturated than others
Can be blended easily
Nibs can last for a long time
Easy to organize
Tips feel smooth against paper
Cons
The cap is difficult to remove
Includes 3 black markers
If you are not yet ready to commit to Copic markers, these are some ideal alternatives. I would say get these markers if you are looking for markers that can last you for a long time and can help you achieve beautiful artworks.
7. Tombow Pen Dual Brush Tip Markers
My quest for more affordable brush markers led me to these. I haven't heard of this brand before so I definitely needed to try it. I don't regret buying it because it was actually quite cheap for the colors you are getting and it's a decent pen that can compete with the more expensive ones. It's nowhere in the league of Copic or Prismacolor though so make sure you manage your expectations.
What I do like about these markers is the ink quality. It's very smooth and it adheres and lays down on paper easily without very little streaking and with nonexistent smudging. I like how fluid everything goes.
These are dual tips as well. One side is a brush tip and the other is a fine tip. Aside from coloring, I have used these for calligraphy. One thing I can tell you is that the brush nib is more on the soft side. If you are a beginner just learning to use brush markers, you might find yourself struggling to use this. It takes a bit of practice before you can get used to it, especially since it is softer.
On the other hand, strokes are perfect. It has a good coverage and every stroke is solid and thick. It's just great for filling in colors. I also like that it doesn't emit an unwanted odor, thanks to its non toxic properties.
The ink quality will give you that watercolor-like effect. You can also try dipping it in water to thin the ink a little bit and get a more rustic or a softer look to your art.
I do find that the nibs are not very durable. I expected that from something as cheap as this one. It starts losing shape and fraying after some time, although I think it's really more of a manufacturing issue. You can contact their customer service if you have issues with pens. They can replace your set with a better one.
I also like how easy the ink is to blend. It's very forgiving and it doesn't just clump up. It gives you plenty of time to work those colors.
Pros
Excellent ink quality
Good coverage and thick strokes
Good customer service
Can achieve that watercolor-like effect
Easy to blend
Cons
Has a high learning curve
A little too soft
Not very durable nibs
If you are just starting out and unsure if brush markers are for you, give these a try. They are less expensive and there are a lot of good color options to choose from.
8. Aen Art Dual Markers Brush Pen
I honestly didn't have a lot of lofty expectations with these brush pens but they surprised me. The nibs initially feel dry but after some time, they start letting out a good stream of ink. It's just the right level of ink so that you can still have plenty of time to work and blend your colors.
I like the selection of colors in this marker set. There were a lot of good earth tones and dark colors that I know would be in heavy rotation in my coloring repertoire. If you like metallic hues, there are also a lot of options in this set. So far, I haven't gone through all of them yet. They seem to be holding up well. If you like hours of drawing and coloring, you will like these markers.
The brush tips are quite flexible. They are not very stiff but they are not very soft either. If you are a professional, you might not like the brush tips. However, they should work for beginners and intermediate users. Even children will have fun using these markers.
They are not very difficult to use. The cap can be removed quickly and placed back with a small click so that way, you know it's sealed tightly.
The brush tips have good coverage. If you angle it correctly, it can give up to 6mm of coverage. It's also quite long, so that I can use it for calligraphy.
These markers won't fail you because they won't leak or smudge. There is also no detectable scent to them, which is what I like about these markers. I don't particularly appreciate sniffing the chemical scent of markers.
There is a little bit of fraying after some time but I think it doesn't really affect the nibs. However, that can be a problem if you are an avid artist.
Pros
Lots of good earth tones and shades
Good color selection
Decent ink quality
Flexible brush tips
Easy to use
Cons
There is a bit of fraying after using it for some time
Get these markers if you are on a budget and you want high quality markers that you can enjoy using for coloring, calligraphy, drawing and many other purposes.
9. Caliart Alcohol Brush Tip Markers
This is a good brand if you are looking for something mid-range. It's not very expensive but not too cheap either. The quality is also at par with other more expensive brush markers.
What I like most about these markers is the way they are presented. They really look like professional markers. You would be proud to showcase these markers to other people. I also like the shape of the barrels. They are very easy to hold, so if you have arthritis in your hands, you will like these ones.
Unlike other markers that come with a brush tip and a fine tip, this one comes with a chisel tip. Some people might like this ad others might not. I think chisel tips really come in handy when feeling in colors.
I haven't tried using a little bit of water for the brush tips to get the watercolor effect but I reckon there should be no problems doing that. The ink is very saturated and pigmented. It looks vivid on paper. It also doesn't fade to a lighter color once it dries up.
There are a lot of color options in this set. It even includes a blending pen that you can use to spread the ink and to get it to your desired shade. I like that it doesn't emit a strong odor and that it is safe even for children to use.
These markers come with a carrying case. It's a zip case made from nylon material, so it's not the best out there. If you like a soft case, you will like this one.
Pros
Lots of colors to choose from
Comes with an easy-to-bring carrying case
Ergonomic barrel design
Comes with a chisel tip
Pigmented colors
Cons
Some might not like the chisel tip
This affordable brush marker set is a good option for budding artists. If you are also looking for a gift to a loved one who is into coloring, this would make a good gift idea.
10. Soucolor Dual Tip Brush Markers Pens
These markers won't break the bank. They are inexpensive but they can still provide you with the ink quality that you can find in more expensive marker brands. It is a value for your money because it has a lot of ink capacity. You won't run out of ink any time soon.
These are dual tip markers like the others in this list. One side is a brush tip and the other is a fine tip. The fine tip is really a small tip that can be used for adding small details to your drawing. I also like using it for signing.
I like how vibrant the colors are. They are very pig meted and the ink dries up quickly. You can still blend it easily, especially if you add a little bit of water. It is a water-based formula though so expect it to be a little runny. You can use these markers in enclosed spaces because they don't emit a strong chemical odor.
I do think it needs to have more variations in colors. I wish there were more earth tones instead of rainbow colors. However, if you are into rainbow colors, you will love this marker set.
The set also comes with replacements for the nibs. In case the nibs wear out, you can simply replace them rather than buying an entire new set.
Pros
Cheap markers
Quality comparable to expensive brands
Lays down smoothly on paper
Comes with nib replacements
Durable nibs
Cons
Not a lot of variations to the colors
These are a value for your money. The ink quality is very good and you can get a lot of perks such as the replaceable nibs. Overall, beginners and intermediate users will be happy with this product. If you like to do calligraphy work, you will also enjoy using these markers.
What to Look for When Buying Brush Tip Markers
Buying paint brush tip markers doesn't have to be rocket science. When buying, make sure you choose based on the following criteria:
Brush Tip Quality
Brush markers are going to be different from that of regular markers because the tips are made from fibers rather than felt, which is the case for regular markers. Find out what materials are used for the tips. Most markers would come with nylon brush hairs that are soft enough to have that flexible tip but durable enough to last or a long time. Nylon brush tips are also easier to use, which makes them very user-friendly.
You can also find more expensive brush markers that make use of natural hair bristles. They are more expensive because the materials are harder to source. They are usually made from animal furs like weasel or sable. They are better when it comes to how close the output is to real brushes, so if you like the outcome of brushes and want the same when using brush markers, go for them.
Aside from the material, also check the size and shape of the tips. Does the tip gently taper to create a point or is it more on the thicker side? This is important because that will tell you what kind of art you can do.
Felt tips are the cheapest ones and the ones that are easiest to use because of they are the closest to the consistency of markers. However, they won't create that rustic look made by synthetic or natural tips.
Color Choices
These marker sets come with different colors of markers. Which one you should choose depends on what you need to make art. You can find sets that only have basic colors while there are those with more color options.
Determine what colors you will use most in your artworks. There are sets today that have a comprehensive array of colors to choose from, so make sure you consider spending more money on these ones.
Pigmentation/Vividness
These markers are going to vary in pigmentation and vividness. Some of the marker brands out there might have a more muted color formula while others might have more striking, more vivid colors. You should check out the reviews and see which marker brands produce highly vivid markers that will transfer on paper easily and create the watercolor-like effect you are going for.
Size and Shape of the Markers
I'm talking about the barrel of the pens. Brush markers are already trickier to use because the nibs tend to be more flexible. Make sure the rest of the pen won't give you a hard time. Look for those that come with a slim barrel shape that is easier to hold, even when you are coloring or extended periods of time. The barrel should be ergonomic, so you won't have a hard time angling the tips to your preferences.
Blendability
Many marker sets come with a blending pen. It is a colorless pen that you use to smudge the ink and get it to your desired level of application. Check to see if the ink has good blending capabilities, which means it shouldn't smear and should blend seamlessly with other colors without creating visible lines and divisions.
Other Important Factors to Consider
What is a Brush Marker?
A brush marker is a kind of marker with brush tips similar to that of paint brushes. They are designed to mimic the functionality and purpose of paint brushes but not with the same mess that paint brushes have. With paint brushes, you still have to set up paint and water. With these brush markers, all you need to do is the marker and you can start doing your art. It can be used anytime and anywhere with no need for water. These markers usually come with natural hair, synthetic or felt tips.
How Does it Work?
They work the same way as markers and pens. You just open the cap and start using it. Let the brush tips glide on the surface of the paper. Angle the pen so that you can get the effect you want.
These sets usually come with a blending brush, so you can use this colorless brush to smudge the ink and spread it out or dull it out to create the look that you want. Let the ink dry up or immediately put another color on top of it if you want that gradient effect or you prefer mixing colors.
Some people also like spraying the surface of papers lightly with a thin mist of water using a spray bottle; then applying the paint brush to get more watercolor-like effect. This also allows them to thin the ink and enable them to spread it even more.
Who Is This For?
These markers are for artists who like more versatility in their art. It can be for young or older people, beginners or professionals. Children can enjoy using it just as much as adults. It can also be for those in the design industry.
I personally like to use these markers when I'm on the go because I don't need to bring the usual watercolor set-up. If you are just like me and you can't be bothered with bringing all your painting essentials, get yourself some good brush markers.
What are the Different Types of Brush Markers?
These brush markers can be differentiated in terms of type of tips. The types you can find out there are natural hair, synthetic and felt brush tips. As mentioned earlier, natural hair is the best because it closely resembles high quality paint brushes. They create the most painting-like effect. Synthetic brushes are right in the middle, giving the flexibility and ease of use that beginners and intermediate users will like. Felt brush tips are the cheapest but not as fine in quality as the other two.
There are also different sizes of brush nibs. You can find these brush markers with fine, medium and broad tips. The fine tips are very thin and small, great for creating lines. The medium tips are ideal for coloring, Calligraphy, drawing and many other basic and advanced art purposes. The broad tips are ideal for filling in colors.
Why Do You Need Brush Tip Markers?
Many people like to work with paint brushes because it's an easier tool to use when creating beautiful artwork, especially when it comes to landscape drawings. You need these brush tip markers to add more versatility to your art collection. With brush tip markers, you can do a lot of things, not just drawings. They can be used for calligraphy as well. Some people even use them for journaling purposes.
Frequently Asked Questions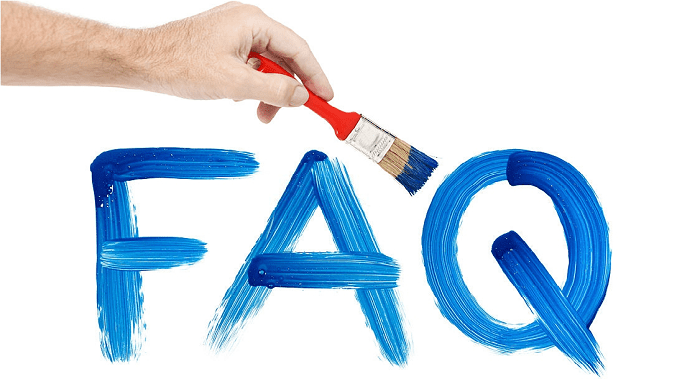 What are the Most Trusted Brush Tip Marker Brands?
There are a myriad of trusted brush marker brands out there. You can't go wrong with affordable brands like Arteza and Ohuhu. They also make some of the best brush markers out there. There are also other recognizable names such as Crayola and Sharpie. Prismacolor is another brand to watch out for. They make markers that have the same quality as more expensive brands like Copic.
What Do You Do with Brush Tip Markers?
Brush markers can be used as an alternative to a painting set-up. Rather than buy paint brushes and prepare paints and water, you can just use brush markers instead. The brush tips of these markers mimic the effect of paintbrushes, so you can use them for water coloring or painting.
How to Write With Brush Markers?
First, allow the ink of the marker to flow to the tips. With some marker brands, you might need to give it a bit of a nudge by blotting it out on a piece of paper first. Start writing the marker on the paper you plan on using. Just glide the brush tips like how you would use a paintbrush. The difference is that you hold it like a regular pen or marker rather than holding the tips, which people will do with a paintbrush.
These markers come with a blending tool, so you can use that to blend the ink and spread it as desired. Let it dry up.
Another technique you would want to try is to spray a light mist of water on the paper first and then apply the brush marker. Spread the ink using the blending tool. This will help create a watercolor-like consistency to your drawings.
How to Blend Brush Markers?
Use the blending tool. Once you have applied the ink on paper, use the blending tool to spread it out. Keep on blending until you have achieved the effect that you want.
Where to Buy?
These markers are easy to find in stores. You can buy them from Target or Walmart. There are also many available marker brands at Home Depot. If you can't find what you are looking for in these physical stores, you can always go to Amazon to find a more extensive selection.
How to Care and Clean?
Make sure to keep the cap closed all the time to prevent the ink from drying out. If the nibs have dried out, you can try soaking it a bit in alcohol to get the ink flowing again. Also dip a cotton ball in alcohol and use that to clean the barrel in case it gets dirty. Some of the ink might go there and will make the marker look dirty and old. Just wipe it clean with a cotton ball soaked in alcohol and you are great to go.
Conclusion
Finding the best brush tip markers can be easy if you know what you want. Identify your needs first, especially when it comes to size of nibs and color options. But keep on trying different marker brands. They are not all the same. You just might find a less popular brand of marker that is more suitable to your art style. It really boils down to personal preference.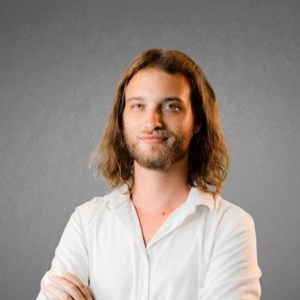 I am a former art teacher, so it is evident to me the importance of art in educating the new generation. We also want to help parents who plan to teach their children and desire the best tools and tips for them.