Many artists and hobbyists swear by Copic markers. But why are Copic markers so great? What makes Copic markers so special compared to other brands?
It all comes down to three main reasons: innovative and long-lasting refillable design, premium quality alcohol-based ink, and extensive color selection.
As you read on, you will learn more about why Copic markers are so good and worth every penny. Let us dig deeper and break down all the reasons.
What is a Copic Marker?
Copic markers are alcohol-based coloring and rendering tools that have been engineered carefully to accommodate artists of different levels and fields of fine art.
This Japanese brand curated markers to render flexible performance, a consistent colorful spectrum, and long-term quality.
Reasons Why Copic Markers Are So Great
1. Innovative refillable ink design that can last for years
Copic markers stand out for their refillable ink barrels that allow artists to make refills should the ink run out.
Through thorough quality tests on every batch of markers, color consistency is reassured to make sure you get similar tones and colors each time you need a refill.
Contrary to other refillable markers, what is so special about Copic markers is their exceptional durability. Not to mention that their innovative design makes them environmentally friendly as well.
2. Copic markers use high-quality alcohol-based ink
Superior quality defines the Copic markers permanent alcohol-based ink. It can be layered and blended to create smooth color gradients, depths, and shades.
The versatile permanent ink can provide a modified color selection based on your desired color blends and layers. Since it is streak-free and lightfast, you can expect seamless color transitions and artistic effects that can resist fading.
3. They are available in a vast color spectrum
Copic offers an extensive color selection, comprising stunning and unrivaled 358 colors!
This marker brand curated a systematic and unique color organization known as the Copic Color System. Every color has its identity; each is labeled with a number and letter code for hassle-free navigation and enjoyable color customization.
Impressively, Copic carefully sorted out the colors by their similar undertones and hues, making them available in various color sets based on your preferences.
4. Offers a diverse selection that is suitable for artists of all levels
Copic has three popular marker types that are carefully designed to cater to artists of all levels. These are Copic Classic, Copic Sketch, and Copic Ciao.
They are all refillable, alcohol-based, dual-ended, and have replaceable nibs. Indeed, they vary greatly based on the color range, nib design, price, and barrel shape. What are these Copic markers used for?
Classic or Copic Original: This variant offers flexible nib styles in 9 different options that can be purchased separately.
Their default chisel and bullet nibs can create broad and fine details, suitable for large and solid coverage as well as intricate applications.
Available in 214 colors, it has more than enough selection that can deliver solid and vibrant hues. Besides that, the square barrel holds more ink than any other Copic marker.
Sketch: Copic Sketch markers highlight the widest color spectrum, consisting of 358 beautiful colors! This most popular Copic marker offers more flexible nib designs, ranging from chisel, bullet, and brush tip.
Copic Sketch markers cover various marks and details, making them highly reliable for precise and large applications.
Ciao: Copic Ciao is the affordable and beginner-friendly option of all Copic markers.
It has fewer color choices of 180 stunning shades but has the similar ink quality and performance of the aforementioned Copic markers alcohol-based type, Copic Sketch. For that reason, many amateur artists and students use Ciao as an excellent introductory graphic marker.
Engineered with round barrels, they have a simpler, more economical, and smaller design. These markers use medium broad and super brush nibs for versatile applications.
5. Versatile nib design
Copic markers are dual-ended that can deliver various marks and blending techniques. Each nib design glides smoothly on paper, allowing artists to produce solid colors, thick strokes and intricate details, and render color gradients and depths.
The nibs are also replaceable should they wear out and fray over time.
6. Safe formula
Copic ensures a safe and enjoyable experience with its low-odor and non-toxic alcohol-based ink.
Benefits of Using Copic Markers
Considering all the reasons stated above, using Copic markers as your primary or supplementary tool provides countless merits.
1. Smooth and streak-free color blends
Copic markers blend impeccably without any streaks. You can layer and blend colors seamlessly to achieve your desired depths and shades.
2. Vibrant and long-lasting colors
The astonishing color range creates vibrant and brilliant hues that can give your work beautiful pops of colors. Aside from that, these colors are lightfast, resisting fading while preserving the artistic hues for the longest time possible.
3. Fast-drying ink
The alcohol-based ink dries quickly, deterring paper bleed-throughs and smears.
4. Easy to use
Simply take the cap off and you are good to go! No preparation or shaking is needed.
5. Flexible performance and suitability
Copic markers can help you blend colors, create color gradients, layer shades, and execute various line widths and strokes based on your preferences.
6. Lifetime quality
Copic markers are refillable. For that reason, many artists have owned Copic markers for years and even decades. Once you have yours, you will have Copic markers for life.
7. Eco-friendly coloring tools
Since these markers are refillable, you can save a lot of markers that usually end up in a landfill. Unlike many disposable markers, you can reuse Copic markers forever and keep the environment healthy at the same time.
Frequently Asked Questions
Why are Copic markers so expensive?
It is because Copic does not skimp on quality, ensuring excellent performance and quality backed by extensive research and constant monitoring. This is why Copic markers produce consistent color quality despite their massive selection of colors.
Besides that, they are designed for everyone and for various creative projects and have a quality that can last a lifetime.
Are there any markers as good as Copic?
Blick Studio brush markers are the ones that come closest to the quality of Copics. The similarities include double nibs, refillable inks, replaceable nibs, and superior quality suitable for professionals and amateur artists. However, they have a smaller color range, which is 96 colors.
Ohuhu markers could also be a runner-up in terms of vast color selection although not as many as Copic markers. They are also dual-ended for versatile applications.
Both the Blick Studio and Ohuhu markers are inexpensive options.
Conclusion
Why are Copic markers so great? In a nutshell, Copic markers are all about consistent quality and versatile performance. But are Copic markers worth it? They surely are.
In fact, their innovative refillable design and lifetime quality make them the most eco-friendly and affordable option for markers on the market. That said, Copic is an investment worth every penny.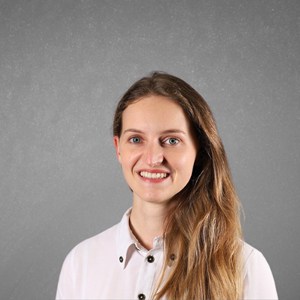 Art has always been a part of my life; it influences my upbringing and later my career choice. For me, it is always a part of my parenting technique. So for whichever purpose that you come to art, you can start here with us.