Have you ever seen a handwritten letter or invitation and wondered how a little piece of paper could look so beautiful? While it truly takes passion and talent to create exquisite writing, having the best markers for hand lettering plays a more significant role than we give it credit for. A calligraphy marker works alongside the artist's skill and talent to produce an aesthetically pleasing work.
As they come in different colors, dimensions, tips, and ink textures, it might be challenging to tell which one is right for you. To make your hunt more breezy and exciting, we have prepared a list of this year's finest hand lettering markers and their features. Read through and have fun!
Top 10 Marker for Hand Lettering Reviews
1. Aen Art Dual Tip Brush Pens
The Aen Art Dual Tip Calligraphy Pen set comes in 24 vibrant colors. The ink in each of these pens are highly-pigmented, therefore great for people who write journals, do brush lettering, calligraphy, and detailed drawing.
The wide array of captivating colors will encourage children to love and enjoy art at an early age. Adults, on the other hand, most especially the ones working in the field of art will have no trouble mixing and matching the colors to liven their work.
These pens are double-ended – with a fine tip on one end, and a brush tip on the other. The fine tip works well in writing intricate details, most especially on a smaller canvas. While the flexible nylon brush tip allows users to shift from thin to thicker strokes without hassle.
Notably, these colors flow well on the paper, are visible even from a distance, yet not too flashy. And the brush is flexible, almost similar to a paintbrush, which makes it user-friendly even for beginners.
A feature that stands out to me is the ink these markers hold. I love that the ink is non-toxic, acid-free, and odorless, making it safe for both children and adults. Additionally, the pens do not bleed out while you are writing or drawing. Hence,they show the ability to produce neat outputs.
The high-quality ink is something both beginners and professionals can benefit from, as well. For beginners, the richness in ink color will help the details of their work stand out. This is an excellent set for people who would like to start learning hand lettering. And as a professional, you won't have to worry about smudges that might ruin your work.
Furthermore, the set includes a plastic cap that snaps easily and fits tightly to ensure the ink does not dry out. Each marker also has a designated cap in the color of the ink the pen holds. This way, it will be easy to draw a specific color out from the bunch.
If the marker is left uncapped though, the ink is known to dry out quickly.
Pros
Comes in 24 vivid colors
Non-toxic, acid-free, odorless ink
Water-based, non-bleed ink
Ideal for both professionals and beginners
Dual tips: brush tip and fine tip
Cons
Dry out fast when left uncovered
Overall, the flexible dual tip in these pens can achieve a lot in a short amount of time, with little to no errors. The vivid colors will also help your writings and illustrations pop out from its canvass.
2. Prismacolor 1738850 Premier Illustration Marker
The Prismacolor 1738850 Premier Illustration Marker comes with a versatile chisel tip that can write in different strokes and angles, and with varying pressure. It creates neat points and lines, making it the optimum choice for lettering, outlining, and freehand drawing.
Due to the versatility of its strokes, this product can afford neat writing for first-time users and impeccable lines for professional projects. Hence, it becomes a must-have illustration marker for numerous office workers and artists.
You can rest assured that this marker does not bleed through paper. Writers can confidently utilize the product without worrying about excessive ink that might ruin their artwork and writings.
I also love that the product's quality ink is acid-free and water-resistant. Since the ink is quick to dry, we can highlight the letters neatly without the signs of ugly smears and smudges.
Given the amount of ink this pen holds, which is almost twice the usual amount of those from competing brands, partnered with the marker's durable structure, this product will last longer and perform consistently if properly handled. The price is also low, considering the marker's outstanding quality.
On your first use, the ink might not come out consistently and the marker may need a break-in by trying it on a separate sheet of paper before using it on the actual project.
Pros
Equipped with an all-around chisel tip
Uses premium ink for high-quality results
Acid-free and water-resistant ink
No sign of ugly smears and smudges on your artwork
An affordable marker for handwriting
Cons
Inconsistent ink at first
All in all, this marker is significant for hobbyists who enjoy creating art through illustrations, lettering, and calligraphy. The chisel tip also makes it easier to use as you do not have to keep switching pens for thin and thick lines while writing.
3. Tombow 56149 Dual Brush Pen Art Markers
The Tombow Dual Brush Pen Art Markers Set comes with water-based pens fitting for illustrations, doodling, journaling, and hand lettering. This product from Tombow Fudenosuke includes a 96-color set, a colorless blender, and a desk stand.
If you are fond of playing with hues, the colorless blender pen lightens and combines colors that help create a watercolor effect on your artwork.
Best of all, this product has a flexible, nylon fiber brush tip and a fine, hard tip. The brush tip is like a paintbrush to create a thin, medium, or thick stroke, depending on the pressure you put in while writing. Meanwhile, the fine tip helps you make consistent lines when drawing intricate designs and details. The brush also self cleans after being blended.
Furthermore, these pens have an "anti-roll" cap design, saving you the trouble finding markers falling off the table. You will not have to worry about misplacing another marker again since this product comes with a desk stand as well. It will be much easier for you to pick the colors you want.
These markers are also acid-free and odorless. Unlike normal hand lettering markers, the Tombow 56149's ink composition is safe especially for small kids. It does not give off a strong chemical smell that will get in the way of your working comfortably and continuously.
However, you have to take extra care when closing the caps on your pens. The tips might get stuck and easily fray.
Pros
Come in 96 different colors
Dual tip for versatile writing styles
With a colorless blender and a desk stand
Water-based, acid-free, and odorless ink
Features an anti-roll cap
Cons
Brush tips may become loose if improperly covered
This product is one of the top-rated brush pens for hand lettering. Not only do the markers carry plenty of vibrant and eye-catching colors to enhance your work, the set also comes with brilliant anti-roll caps and a desk stand that promotes longer functionality.
4. Hethrone Dual Brush Pen Art Markers
The Hethrone Dual Brush Pen is made of top-rated material and ink. It comes with two brushes on opposite ends of the marker that can produce both free-flowing and intricate outputs. These markers are quick to dry and easy to blend as they have fade-proof, water-based ink that is also non-toxic, acid-free, and odorless.
Its fine tip is 1mm while the brush tip is 4mm long. The fine tip is best used for drawing precise lines, writing, and doodling. While the brush tip is great for shading, filling in drawings, and blending.
The set comes in 36 bright, dynamic, and long-lasting colors. The pens are packed in a transparent case so you can store this set with ease. The caps are the same color as the pen, which makes finding the marker of your choosing a breeze.
This product boasts of being the right calligraphy markers for beginners. These markers are perfect for sketching, doodling, calligraphy, coloring, watercolor illustrations, and many more.
You can also feel that the markers are of outstanding quality just by holding them. I would recommend this set, especially to aspiring calligraphy artists. It is great to use in school for projects, while traveling, in the office, or just a new hobby.
At times, when writing or drawing on a sketch pad, the ink may bleed through paper.
Pros
Come in 36 fun and vibrant colors
Create both free-flowing and intricate outputs
Come with a transparent case
Non-toxic, acid-free, and odorless ink
Ideal for various applications
Cons
The ink may bleed through thin paper
Overall, this affordable and reliable set of markers is a great deal. Not only does it come with a wide array of colors, the dual tip also helps beginners learn how to utilize varying marker tips to make every detail of their work stand out.
5. Arteza Dual Brush Pens TwiMarkers Set
This two-sided multipurpose marker has a fine tip on one end and a thick, broad tip brush on the other. The fine tip is best used for complex and intricate details, while the broad tip brush gives off smooth and fluid strokes similar to the watercolor style.
The fine tip is designed to work smoothly on thin papers without bleeding through them so we can use it for writing lists and taking notes. Meanwhile, for high visibility from a distance, the thick brush tip is chosen to decorate wider surfaces.
Most users are excited to explore all 100 unique, bright, and vibrant colored markers in this collection. These are interesting color variations for calligraphy, scrapbooking, poster making, and various decorating activities. With so much color variations available, you can use these pens to color-code everything you can find around your home, school, or your office.
Nowadays, making sure the quality of your work holds up for a long time is very important. This is one thing these arteza markers can help you with. Its specialized ink is water-based and acid-free that dries up quickly, and produces very little to zero smudges. More importantly, the ink is fade-resistant which makes it the perfect product to use if you're working on memorabilia such as invitations, certificates, and the like.
One of the common concerns regarding markers is that often, when ink gets on the skin or stains clothing, it can be difficult to wash off. Fortunately, if the ink from this marker gets on your skin, you can remove it by simply rubbing alcohol or baby oil. The stained clothing, on the other hand, can be washed as normal.
The brush fibers, though, can sometimes tend to separate quickly after a few uses, which leads to messy outputs.
Pros
Comes in 100 rich and bright colors
Equipped with a fine tip and brush tip
Acid-free and safe for all ages
Easy to wash off from the skin
Acid-free, water-based, and fade-resistant ink
Cons
Brush fibers fray after a few uses
In totality, the Arteza Dual Brush Pens TwiMarkers Set is a good find with its dual tip and huge color selection. They are also health risk-free and multipurpose thanks to the marker's dual tips and acid-free ink that make them beneficial for any writing activity.
6. Crayola Brush & Detail Dual Tip Markers
The Crayola Brush & Detail Dual-Tip Markers comes with 16 dual-tip markers and an ultra-fine tip. This set has a total of 32 colors, are dual-ended and feature a brush tip and an ultra-fine tip for both thick and thin lines.
Crayola marker's brush tip comes in 16 dark and vibrant shades while the ultra-fine tip markers have 16 lighter shades of colors. Flexible and straightforward, this brush allows effortless shading and coloring, while oferring 16 different shades to help achieve the effect you want your work to portray. Meanwhile, the ultra-fine tip functions like a pen, only with better ink richness and writing texture. It is best for outlining, complex drawing, and writing.
As a consumer, it's good to know that these pens are safe and non-toxic. They make excellent presents for children and adults ages nine and up. Plus, these brushes are washable and safe to store. They come in a decorative tin case for protection when storing or if you need to take them with you. The cute tin case will make an attractive addition to your arts and crafts station at home.
If you are new to the field, aiming to be professional, or just want to learn calligraphy for a hobby, this brand is known to enhance techniques of hand lettering for beginners.
Before using the markers for a project, you sometimes have to check the color on a separate paper to determine if the colors are coming out consistently.
Pros
Ideal for beginners, hobbyists, and professionals
Comes in 32 virbant colors.
Comes with a brush tip and an ultra-fine tip
Come with a decorative tin case
Non-toxic and washable brushes for safe and easy use
Cons
Inconsistent ink brightness t first
Overall, this product is excellent for hobbyists starting to try out calligraphy. As a kid-friendly collection, these markers boast 32 colors in non-toxic ink to jumpstart your interest in art and writing.
7. Aen Art Dual Markers Brush Pen
Aen Art Dual Markers combined high-quality fine-liner tip pens and a brush marker in one single pen. Beginners and professionals will find this product ideal for hand lettering, sketching, and calligraphy.
The complete dual tip pens set comes with a 0.4mm fine tip and a 1-2mm brush tip for highlighting and precise underlining. Its design allows you to write in both thick and thin lines, giving you adaptability and flexibility to create different styles, sketches, and decorations effortlessly.
If you plan on using this set around children, you won't have to worry about the young ones misplacing and damaging them. A sturdy case comes with it for storage, perfect for children, adults, teachers, and students. Everyone can use these markers for school activities, meetings, and just plain doodling.
Featuring colors that are highly pigmented and are built to last long without fading, these markers are top-notch. Most of the colors in this set can be used as highlighters for functionality. In addition, these pens have plenty of ink and could draw at least 200 meters worth of ink.
Ink flows smoothly in these markers to accommodate different writing and drawing styles. You won't have to worry about ink skipping and ink flow since these markers house plenty of ink.
On the other hand, some markers tend to be too light when writing on certain types of papers. This can be bothersome if you're aiming for a specific color.
Pros
Equipped with a fine tip and a brush tip
Bright, eye-catching, non-fade colors
Can write up to 200 meters worth of ink
Could be used as highlighters
Perfect use for various applications
Cons
Some colors may appear to be too light
All in all, this product is compatible with both first-timers and experts. This set could either be one of those starter hand lettering tools or the go-to set for professionals, all thanks to the product's versatile tips, and multipurpose ink.
8. Prismacolor 2023754 Premier Advanced Hand Lettering
This functional kit from Prismacolor includes two graphite pencils used for fluid laydown and sketching designs, seven illustration markers for tracing over graphite and making intricate details, and two double-ended art markers best used for creating bold and thick letters and layout. It can cover almost any type of writing and design.
If you're wondering how to remedy your errors on a delicate canvass, this product also includes one kneaded eraser graphite markings. In addition, you will find a hand-lettering how-to guide in the package with all the information on how to improve your hand lettering skills.
The seven permanent illustration markers have a chisel tip, a brush tip, and a wide range of fine tip sizes made for your every tracing and intricate detail needs. The two double-ended markers each have a chisel and fine tip, and a brush and fine tip to give out bold colors and make your artwork stand out. You can basically draw in any angle and stroke with all these tips.
When it comes to ink, this product is highly recommended as it is rich and vivid to ensure every part of your work comes out legible and distinct. The different marker body sizes are also strategically made to cater to people's varying grip comfortability.
This set has all the hand lettering supplies you will ever need, from the hand lettering books to the materials needed to finish an artwork in style.
When choosing which pen to use, look at the label on each marker to see if you are using the right one. The pens tend to look the same on the outside.
Pros
Different types of pens and markers for numerous writing styles
Perfect for professional projects
Well-saturated and vivid ink for impressive hand writings
Comfortable grip due to ideal pen sizes
Cons
Uniform packaging makes it difficult to distinguish pens from one another
I can definitely say that this set contains almost everything you will need from a hand lettering tool. The tip variations, kneaded eraser, graphite pencils, and bold ink will help make any project come to life.
9. ZSCM Dual Tip Brush Pens Art Markers
The ZCSM 32 Colors Dual Tip Brush Pens Art Markers Set has 32 vibrant and highly-pigmented dual-tip markers. There is a brush tip that is 1-6 mm on one end and a firm fine tip that is 0.4 mm on the other. Dual-tip features give you the freedom to switch between creating detailed designs to playing with freehand strokes, shading, and less intricate details.
The colored ink is rich and glaring, which will make every detail of your work pop out on a lighter canvass. The good news is that it delivers the same richness on a darker canvass. Ink texture like this one is especially helpful for invitation and poster-making.
If you are looking into color combinations to enhance your work, using the brush tip will do the work. It is made with flexible nylon fibers that help layer and combine different colors without smudging and smearing. Nylon tips are known to blend the colors nicely and make them come out with a flawless watercolor effect.
The ink used is water-based, odorless, and non-toxic. Water-based ink is perfect for people who regularly work on fabrics and other types of soft canvass. In addition, this is highly recommended for children as it is made with non-toxic materials and will not give off an unpleasant chemical smell.
This product also features 32 color-coded caps to find the colors you need without opening every single marker. Imagine organizing pens so much easier with its free transparent case.
At times, the ink may tend to dry out when used repeatedly or left uncovered.
Pros
Houses a thin and thick brush in one pen
Come with 32 highly-pigmented colors
Odorless and non-toxic ink for safe use
Ideal application on soft canvas and fabric
Color-coded caps for breezy pick
Cons
The ink may dry up after repeated use or improper storage
I would say that there's so much you can do with this set. If you are looking for a
hand lettering pen
that will deliver the same color visibility and detail quality on varying surfaces, you can take advantage of their pigmented and water-based ink.
10. Hethrone Dual Tip Markers
This product has 100 unique colored pens. The dual-tip design has a 1-2 mm nylon fiber brush tip and a 0.4 mm fine tip. The tips are strong, durable, and not easily deformed. The colors are exceptionally bright when they are used on paper for hand lettering.
The ink is water-based and quick-dry to prevent smudging that may result in illegible and ambiguous outputs. This set offers glossy colors that will make your work look delicate and flashy.
For storage, this set comes in a secure and durable three-layer iron plastic board case. This case protects your pens and holds them perfectly in place when they are not in use. You can take this product anywhere without the worry of damaging your markers.
For parents worrying about the safety risks an ink chemical may pose to their children, the Hethrone dual-tip markers' ink conforms to all safety standards. The ink they use is non-toxic, acid-free, and odorless.
Because of the wide color selection available, these colored pens are great to use for journaling, coloring and drawing, illustrations, manga, sketching, and so much more.
When improperly kept, the ink may dry out. To avoid this, keep the caps tightly closed to prevent the ink from drying quickly. When removing the pen's cap, turn the cap gently before removing as not to damage the brush.
Pros
With 100 unique and bright colors
Durable tips for neat writings
Come with a protective case
Non-toxic, acid-free, and odorless ink
Suitable for journaling, coloring, illustrations, sketching and more
Cons
The ink may dry out easily
Overall, Hethrone is one of the best markers for lettering. With non-toxic ink that comes in 100 different colors and a protective case to keep the pens intact, it can definitely be of service to you for a long time.
What to Look for When Buying Markers for Hand Lettering
In this guide to buying hand lettering markers, we will explain everything you need to know so you can purchase the pens that will work best for your needs. We will discuss things like marker tip shape, blending, color range, costs, and the contrast between water-based and alcohol-based inks.
Markers are economical, user-friendly, don't make a mess, and work well with different media types. All kinds of people and artists have found plenty of uses for these types of markers. These pens can be used effortlessly while doodling, sketching, calligraphy, and many more.
The high demand for these markers has led to a surge of marker products on the market. Which means there is a specific marker out there for every type of situation and style of artwork. The most challenging part is choosing which product is the right one for you. We are here to help you.
Tip Shapes
There are five standard tip shapes out in the market right now. The tip shape creates a significant impact on your experience when coloring and sketching.
Brush Tip
Brush tips are the most versatile nibs out there. It can be used to make intricate thin strokes perfect for details. The brush could also be used to fill in large areas when flattened. Brush pens are more expensive than other types of pens. Note that in some brands, you can replace the tip when it gets worn out.
Chisel Tip
The chisel tip is the most common among different brands. It is an efficient marker to have because you can use its different edges for different types of objectives. The full and flat side is ideal for putting down plenty of colors while the pointed side is great for thinner strokes, although not as thin as the brush or fine tip markers.
Fine Tip
Fine tip markers are similar to the technical pens. They are perfect for fine details and creating patterns. This type of tip is useless for coloring large spaces.
Bullet Tip
Bullet tip markers are the cheapest markers for calligraphy you will find in the market. These markers are not the most versatile when it comes to detail-works and can be a bit challenging when filling in large surfaces with color.
Dual Tips or Double-Ended
Double-ended tips are usually seen in alcohol-based pens. Dual tips have a brush tip and a chisel tip on each end. However, some dual-tip markers have a bullet tip instead of a brush tip and a chisel tip on the other. These markers have the best of both worlds.
Ink Type
Markers consist of pigment that is either in alcohol or water, which dries and withdraws the color. The difference whether the dye is in water and alcohol affects things like cost, blending ability, and color fading.
Water-based markers
Water-based markers are widespread and are available everywhere. You can find affordable sets designed for children. However, you can also find high-quality water-based markers that offer a wide range of functionality. Water-based markers are known not to bleed on paper and are best used in coloring books. The downside is that if you put in too much color, it can ruin your paper. These pens are also great for hand lettering.
Alcohol-based markers
Alcohol-based markers are preferred by artists and professionals alike because these markers blend more effortlessly and fluidly. It is easier to draw tints and shades by coating and overlapping colors. They bleed through paper, so these types of pens are not ideal for double-sided coloring books.
Color Range
Your markers' color range is essential to help you achieve the best blending and tone for your artwork. Having plenty of colors lets you use a wide array of similar tones to aid in blending one color to the other and creating a smooth transition.
Alcohol-based markers have the most extensive color range and can be bought one at a time, as needed. It helps to create your color chart after purchasing your pens.
You can look for colors that are vivid and vibrant, even on the dark ones. When choosing a black pen, make sure that they do not look watered down when used on paper.
Blending
When coloring using markers creating smooth blends can make or break your artwork. When blending is done right, the result will look beautiful and professional that some might think that your work was not made using markers.
Alcohol-based and water-based markers are capable of blending. However, each has its pros and cons. On the other hand, blending is also very reliant on the type of paper you are using. Alcohol-based markers blend exceptionally well on marker paper but don't blend well on paper that is very absorbent like multimedia paper.
Some brands come with blenders or white pens for lettering. These markers are filled with solvent but have no dye. These tools are used not just for blending but also for lightening and adding highlights. They are great for fixing errors and blending colors to white.
Blending using Water-based Markers
Water-based markers quickly leave streaks when blending and can create unwanted dark areas when layering strokes.
Over blending can ruin or damage paper; that is why when using water-based markers, it is crucial to use sturdy paper like watercolor paper or marker paper, which is less absorbent.
Water-based markers can be revived after they have dried. You can make them lighter or create washes. Be careful not to accidentally ruin the area that you are finished with by getting it wet.
Blending using Alcohol-based Markers
Alcohol-based markers blend more smoothly because they are quick-dry. Once the ink has dried, the colors are hard to remove, and additional blending will darken or change the existing color. This trait makes it hard to cover large surfaces to create large gradients.
With alcohol-based markers, you can put colors on top of the other to create various shades or tints.
Blending with alcohol-based markers is more predictable than with water-based markers. It is easier to replicate blends. One alcohol marker flaw is that they easily bleed through paper.
Market Price
Alcohol-based markers are more expensive than water-based markers. The higher the cost, you get better quality dyes, better blending tools, and more colors. Other sets on the pricier range have pens where you can refill the ink and even replace damaged tips. If you do need to replace a whole marker, you can buy one for $3 to $7 each.
Water-based marker sets don't have markers that can be refilled. Just dispose of them once the ink dries up or when the tip gets damaged. You can find some high-quality water-based markers between $2 to $5 each pen.
Frequently Asked Questions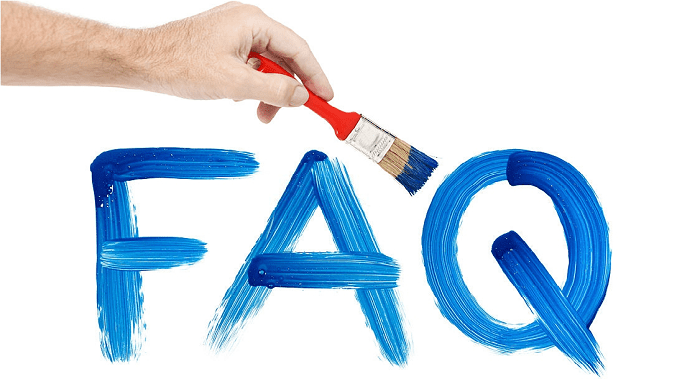 What are the most trusted hand lettering marker brands?
The marker industry today houses hundreds of excellent hand lettering marker brands. Each brand offers a unique set of features that target the varying needs of both lettering beginners and experts.
Identifying the most trusted brands can be challenging, as each of these markers functions in their unique way. So, it boils down to what your project and lettering style require from your writing material.
The products we have reviewed above all come from reliable brands. Still, some markers stand out. If you are looking into doing more straightforward projects, the Hethrone Dual Brush Art Markers is the marker you can trust.
For elaborate and hardcore complex hand lettering, markers like the Tombow 56149 Dual Brush Pen Art Markers and the Prismacolor 2023754 Premier Advanced Hand Lettering Set can provide you more security.
The brands that made it to our recommended list are all dependable anyway, and you can always start from there if you are having trouble deciding which one to get.
How to create hand lettering using Crayola markers?
You don't always need expensive hand lettering materials when starting to learn this new hobby. You can create charming and beautiful hand lettering artworks using Crayola Markers.
If you are a beginner, you don't necessarily have to get the most expensive supplies. There is a big chance that you have Crayola markers lying around your house somewhere. All you need is a few tips on how to handle these markers to create beautiful hand lettering projects properly.
The first thing to know is how to hold the pen properly. Holding it at a 45-degree angle and like with a brush pen is ideal, apply different amounts of pressure to the pen depending on how thick you want your strokes to look.
Practice moving your whole arm and not just your wrist when writing. Go slow when writing, so you have more control over what you are writing.
It is best to start by practicing hand lettering the alphabet, so it is easier when you move on to write anything and everything under the sun.
How do you use hand lettering markers?
Hand lettering markers are handled the same way as ordinary pens, only with a few additional techniques. So it all boils down to the outcome you have pictured in your creative mind.
When you want softer, lighter, and slimmer lines, it is best to use the marker with a subtle grip. You will also need to control the pressure and duration when the calligraphy pen hits the canvass because the more pressure is used, the darker and bigger the lines are.
Beginners and experts alike also practice mastering the curves by maneuvering or tilting the pen a certain way. Calligraphy pens have sensitive and flexible tips that allow users to create freeflow-looking outputs.
Where to buy?
Nowadays, everything you can buy at the store is already online. More and more people find it more convenient and safe to buy things online because it is easier to purchase the items you need.
You can find hand lettering tools like typography markers and calligraphy pens on websites like Amazon and Aliexpress and other online selling websites. Products mentioned in this article are just one click away.
If you prefer going to the store and seeing the items in person before purchasing them, you can visit stores like Lowes, Kohl's, Walmart, and Home Depot.
How to take care and clean your hand lettering markers?
Your markers could quickly dry up, or the brushes could fray if not appropriately handled. Here are some tips on how to properly care for your pens.
Always return the marker's cap whenever you are finished using it. If the lid is off for long periods, the ink will quickly dry up. Depending on what kind of ink or marker you are using, you will either have to replace the marker or just its tip.
When using a brush tip pen, remember to put your hand in the middle of the marker. Hold it in a 45-degree angle so as not to put too much pressure on your pen. This technique avoids unnecessary tension and fraying on your brush tip.
If your pens come with a case, remember to return all your markers once you are done with your project to avoid losing them.
https://youtu.be/fVjUcCuCKx8
Conclusion
We all want to find the best markers for hand lettering, and luckily, the best does not always mean just one. Just as writing and art continue to evolve, your writing desires may require varying markers too.
When you know what you want and how to express it in a certain way, the good news is, there is always a hand-lettering marker out there to match your goal. In the end, beginner or professional, the goal is always the same. It is to be able to deliver the message of your work loud and clear, and of course, in style.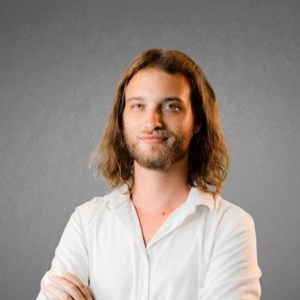 I am a former art teacher, so it is evident to me the importance of art in educating the new generation. We also want to help parents who plan to teach their children and desire the best tools and tips for them.