Drawing has always been a well-loved activity for people of all ages around the world. Over the years, it has evolved into a hundred different types that become exciting hobbies, academic requirements, and livelihood; and among these is glass-painting.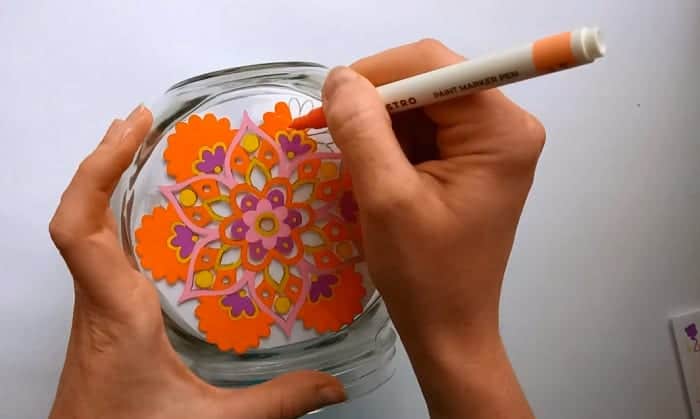 Painting on glass and other surfaces similar to glass can be very tricky. For one, the texture itself is delicate. Handling glass-type canvasses requires extra care and precision. Additionally, details need to be straightforward and perceptible as they are visible. Thus, having the best paint pens for glass will allow you to achieve precisely that.
If you are new to glass art, or an artist looking to expand your options, this list is specially made for you. Now let's go through this review with me and check it out!
Top 12 Paint Pen for Glass Reviews
1. Artistro Acrylic Pen Markers
If you are looking for paint pens for rocks and wood, I recommend Aristro Acrylic Markers to add to your collection. With this set, you can write on almost any surface, such as on glass, ceramic, plastic, metal, wood, and ceramic.
Even professionals can use these for commissioned artworks with quality, and these pens can help modify and expand your small business. These paint pens for wood will save you a huge amount of time making art as they dry quickly, and its ink does not bleed through any material, even on fabric!
These pens only require a few easy-to-follow steps before using them. Shake the marker vigorously upward and downward with its cap still on. And then,use a piece of paper, press the tip of the pen a few times until the ink fills up the tip, test it. Now you are ready to create.
The best part about this set is the variety of colors included. There are 12 vibrant colors, and each pen has a distinct color. Moreover, these paint pens are produced with non-toxic and no odor colors. So you will definitely feel safe when using this set.
Furthermore, I love the fact that these markers use Italian acrylic ink, which offers better coverage when writing or painting on canvas. It also has a 2-3mm medium tip making it versatile and can draw different shapes and styles effortlessly.
If you forget to put the cap back on, the pen is likely to dry up quickly by not putting the cap back on. But don't worry, if you follow the easy steps on how to
take care of the markers and pens
, you won't have such problems.
Pros
Non-bleeding ink on any surface
Can be used for all types of arts and crafts
12 distinct and sharp colors
Medium tip offers a variety types of use
Many arts and crafts videos on the web have already featured this set while creating custom products. It has proven how reliable it is through other people's works. Overall, this is one of the top-rated acrylic paint pens on the market right now.
2. Artiqo Paint Pens
Unlock your creativity by using the Artiqo Paint Pens. Gone are the days where markers would leak all over your stuff, ruin your artwork with ink that bleeds through paper, and drawings you have to leave overnight to wait for the ink to dry.
This product houses an oil-based ink with medium point paint tips—Artist's approved, waterproof, weather-resistant, and gives me an overall smooth feel while I am writing. Both children and adults will surely enjoy painting and create eye-catching artworks.
With 15 bold colors, I can use, simple art projects will undoubtedly pop. These pens will add the splash of color any creation needs with colors like violet, pink, red, yellow, orange, green, black, white, brown, and even metallics, gold, and silver.
I like that these pens are not just for paper. These pens work well on almost any surface. Like rocks, canvas, metal, glass, ceramic, plastic, and yes, just in case you're curious, it can write on tires as well.
If you are just starting to get into art and designing, this set is perfect for you. This product comes with a free ebook about rock painting, where they introduce the world of rock art and other related crafts and techniques. The book is filled with tips and plenty of ideas to inspire any beginner to start making artworks.
Ink leaks are unavoidable, but there are ways to prevent this from happening. Before using each marker, tighten and screw together the body and the ink reservoir. This method helps prevent ink leakage and will save you from an art disaster.
Over time, just like any other marker, the ink may fade when things are under direct sunlight. But don't worry, there is a way to keep your handiworks looking fresh even after a few months. You can always spray a clear coat over it to protect the colors.
Pros
Smooth for writing
Excellent quality for the price
Comes with a free how-to ebook
Cons
Colors may fade quickly
Leaks if not screwed tightly
If you are in the market for good paint pens for metal and wood, this is for you. You will enjoy using it as well as seeing the results after.
3. Asani Extra Acrylic Paint Marker
If you enjoy calligraphy very much, you need to check the Asani Paint Markers. Not only is it great for lettering, applying outlines and filling in images and illustrations turns out well also when using these markers.
With its extra-fine tip, you can do even the most intricate and elaborate task. The ink is water-based and flows exceptionally smooth, and even so, you know it's reliable and won't ruin your work.
Either for school, work, or just for fun, these markers won't destroy your creation because the opaque water-based ink does not bleed on any surface, especially paper. There are 12 different striking colors in this set, including black, white, yellow, blue, green, red, pink, gold, silver, brown, orange, and violet paint pens. These colors will bring any work of art to life.
Be it on porcelain, ceramic, glass, treated wood, leather, canvas, fabric, metal, and plastic. These are excellent for making scrapbooks, designing mugs, and even writing the to-do list on your windows.
The company has created a well thought out product that reduces the risk of ink fading and washed out colors by packing every single pain pen with 3ml of premium Italian ink. To me, the ink is impressively dynamic and vivid, resistant to fading and fast drying. With this perfect formula, my artwork will surely last a very long time.
Unfortunately, most people are surprised to find out that the marker's tip is nylon, unlike
most paint markers
. It works great on a flat surface, but when using rough and uneven surfaces, just prep the pen again and test it on a scratch paper before applying it to your work. The colors flow well if you prime all your markers before starting, so it's still a great find.
Pros
The tip is extra fine
Great for detailed artworks
Works great on glass
Cons
Occasional uneven ink flow
All in all, this set is a perfect find if you are in the market for the most suitable paint pens to write on glass. With its extra-fine tip, the amount of designs and the artwork you can do with it is endless.
4. Moxix Acrylic Paint Marker Pens
If you have been looking for a wide range of colors, look no more. Moxix Acrylic Marker Pens has 32 different colors, including 22 primary colors, eight metallic outline pens, and two striking colors, gold, and silver. These colors are just what you could be looking for in your next project.
Out of all the other markers, this product is the easiest to carry around. The marker is portable with an airtight anti-roll cap, which helps avoid ink spillage. The pen's shaft is round, so your hand won't strain even if you draw and write for hours.
Art is everything and everywhere, so it helps me have something that I could draw on virtually. These markers' ink flows effortlessly on any surface like stones, wood, fabrics, shoes, mugs, glass, and plastic. Painting on stained glass, rock art projects, and making labels are just a few things you can do with it.
You won't have to keep this set away from children since the ink conforms to safety standards making it non-toxic, odor-free, waterproof, and quick-drying. This company is proud to say that it tests every product before sending it out to your homes.
Whenever I am not very satisfied with their service or product, I can contact them through their 24-hour customer service and get a full refund with no explanation. That shows how confident they are with their work.
Some pens that have glitter in them tend to create a blob on paper.This set is still worth your money because these metallic markers work best on different surfaces other than writing paper such as wood, metal, ceramic, and especially glass.
Pros
Wide variety of primary and metallic colors
Portable and safe
Offers a free refund with no reason needed
Cons
Glitter pens are not great on paper
As a whole, this entire set carries the top-rated glass decorating pens. Your creations and projects will shimmer and glitter and make great gifts for your loved ones and yourself.
5. Flymax White Paint Marker
The Flymax Paint Pens is one of the best paint markers for glass. I like that besides glass, I can use this product on other surfaces and leather, fabric, ceramic, wood, and metal. This set comes with six identical white paint markers ideal for big projects.
This pen can do almost anything I imagine whenever making arts and crafts thanks to its fine tip's accuracy. I can use it in various forms from shading, tinting, and creating gradients to inking fine lines to accentuate your drawings. The ink lasts very long, so I don't have to worry about running out of markers during art sessions.
These markers are perfect for almost everyone as for rock art projects, decorating ornaments and trinkets, scribbling labels, and painting glass.
You can call it a risk-free purchase because of the company's written policy that states that if you are not satisfied with their product, give them a call and they will return your money in full.
One problem Inotice is that the ink takes a while to dry. But whenI leave it to dry for a whole day, it will give me permanent results. This product is one of the best pens that write on glass permanently.
It has a water-based ink that is odorless, chemical-free, and water-resistant. Although the ink is safe for children to use, always put the cap back on when not in use as it may cause choking on children under the age of three.
Pros
Works on most surfaces
The company offers a full refund
Fine tip to help create detailed work
Cons
Ink takes a while to dry
Cap is a choking hazard to children under three
Adding the final touch on your artwork is like icing on a cake — it just makes it more beautiful and appealing. This pen helps make an already charming artwork look more stunning when added. These permanent glass pens are a great deal.
6. Zeyar Art Paint Pens
This product comes in a pack of 18 distinctly colored paint pens with ten primary colors, five fluorescent colors, and three metallic colored markers to use for anything your artistic bones take you. These colors will allow you to create more colorful artworks.
Every first thing I am impressed by this product is these markers come with their signature Japanese tip for smooth and effortless writing that is strong enough to resist wear and tear, which allows me to write on any surface you fancy. The ink they use is AP certified, meaning it is acid-free and safe for children to use.
I love how after drawing and writing on any surface, the ink stays consistently smooth and uniform without any skipping and missing any corner or blank space.
Most markers risk getting their ink dried up if not handled properly. Always shake the pen before using it to ensure perfect control and handling of the ink and gas. It also comes with a reversible pen cap that you can attach at the bottom of the marker to reduce the likelihood of losing it and leaving your marker sans cap ergo drying the pen's tip.
Let your imagination run wild and free.Try these pens on different surfaces such as wood, rubber, canvas, glass, plastic, etc, your artwork will surely stand out because of the vivid and rich colors these markers have.
The only downside is that the ink seems to dry out fast. Other than that, I find that using these markers for more detailed work looks and works the best, like writing your name on a mug, drawing flowers on a pot, or painting intricate designs on canvas.
Pros
Great for drawing details
Dries quickly and non-toxic
Set has assorted colors
Ink writes and draws smoothly
Cons
Ink dries too fast than expected
Zeyar Art Paint Markers are more than just paint pens for canvas, but they are the best ones to use if you need to draw something intricate and elaborate on that type of material. This set is all-around, and anyone can use it from aspiring hobbyists to professional artists.
7. Ibayam Paint Marker Pens
Creativity doesn't end on paper. Express your artistic skills on almost any surface, you can imagine using the Ibayam Paint Markers. Use it on semi-rough rocks, bricks, wood, metal, Easter eggs, glass, mirrors, and even your nails.
Inside the body bears a specially developed oil-based ink that is opaque, permanent, low-odor, environmentally friendly, high quality, and waterproof—I have no worry about messing up my painting because this ink dries up very quickly.
The set comes in 21 non-identical colors. My work will look more bright and vibrant with a wide range of colors that includes three metallic colored markers, gold, silver, and copper. I'm impressed by how bright and vivid the colors stayed even after using it on dark and colored paper and surfaces.
The pens' extra tight cap offers additional protection on the markers as it lessens the possibility of ink leaking out. These markers are straightforward to use. Please make sure to prime all your markers before using them.
To ensure continuous, smooth, and consistent ink flow, hold the marker tip up with the cap on and shake it 20 times to ensure that the paint inside is being shaken well. Then, push its tip down a piece of paper for 30 seconds or until the ink has filled up the pen's tip.
I enjoy how thin the tip of the pen is because it helps me draw fine lines and color detailed pictures comfortably and no trouble. These markers are also great for hobbyists and professionals alike because of its superior and premium quality for its price.
Unfortunately, one fine tip pen won't cover large surfaces like a whole rock or an entire shoe. These pens are for creating detailed works of art.
Pros
Specially formulated non-toxic ink
Comes in 21 distinct colors with three metallic pens
Ink flow is consistent after priming
Cons
Cannot cover large surfaces
With everything considered, this set is an excellent steal because of all the high-quality pens included for a very affordable price. Perfect for any situation, be it for a present, fixing a chipped bag, or decorating your shoes.
8. Overseas Paint Pen Markers
Here's another perfect set of markers that you will enjoy. The Overseas Paint Pens carries a versatile hard tip with a 5mm tip diameter and 2mm line thickness. Its tip allows even and continuous application on most surfaces. The outer part of the pen metal, so it helps you hold the pen with ease.
This set is excellent for people who enjoy DIY projects, scrapbooking, making gift cards, designing journals and planners, and many more arts and crafts. Make your artwork shine with 12 vibrant and vivid colors by adding decorations to your glass jars, Christmas ornaments, painted rocks and stones, clay pots, canvas shoes, and fabrics.
These markers' ink uses premium acrylic paint that is chemically balanced, quick-dry, and resistant to fading. These oil-based inks are odorless, non-toxic, acid-free, and environmentally friendly. I think it is very thoughtful of this company that theyconsider children will be using their product, so they made sure that it is safe for them to use. Students, adults, and professional designers will also enjoy their work.
The company wants to make sure that no ink escapes from the pen, so sometimes, the caps are incredibly tight and somewhat difficult to pry open. It just takes a little bit of getting used to, but it's only because they don't want you to waste your ink.
If you're worried about leakage during shipping, don't worry because each marker is packaged separately in a heat shrink film. You may also call the company's customer service if there are any problems or you are not satisfied with their product. They will either replace the items or give you a full refund.
Pros
Great for DIY projects
Safe for children
Packaged well for shipping
Cons
Caps are too tight to snap off
This product works best on plastic like plastic Easter eggs for children to decorate or even Christmas decorations. If you're in the market for good paint pens for plastic, this set is for you.
9. Aristro Acrylic Paint Pens
Here's another one from Aristro, and this time, this set comes with 30 pieces of markers with 28 assorted colors plus an extra black and white paint pen. If you plan on doing a big project involving plenty of different dyes and pigments, you've found the right set. The pens house highly-pigmented ink that dries quickly and leaves a glossy finish on most surfaces.
Feeling creative and want to make art out of anything? These pens and markers are perfect for any project on various surfaces like rocks, stone, metal, pottery, treated smooth wood, plastic, cardboard, canvas, polymer clay, photo albums, scrapbooks, journal, and many more. Just let your creativity run wild, and these pens will help you finish the job.
If you enjoy decorating small items like custom mugs, wine glass, and shot glasses, this product is an ideal choice for those types of things because it has a 0.7mm extra-fine tipallowingyou to draw the smallest details. Plus, it helps that they are permanent glass paint pens. All you need to do is bake the glass for 30 minutes to an hour, and your designs will stay for a lifetime.
It is safe to use around and with your children because it is non-toxic and odorless. The company and its products conform to ASTM D-4236 and EN-71 safety standards. But to be safe, keep them from getting in your food.
These pens work great on almost all surfaces, but only some fabrics. Other fabrics do not absorb the ink from this marker. Before starting a project, test if the marker is compatible with the material you will use it on.
Pros
Colors are aesthetically appealing
Fine tip for small details
Best for glass art
Cons
Might not work well on some fabrics
If you are looking for a great gift set for anyone that enjoys arts and crafts, this is something everyone will love. You also get to create plenty of stunning DIY gifts for your loved ones.
10. Alerie Acrylic Marker Pens
Creating art is a way to express our unique vision of the world, especially when it comes to DIY arts and crafts, art goes beyond just paper. The Alerie Acrylic Marker Pens set has 12 small markers with 0.7mm extra fine tips and 12 larger markers with 2mm and 6mm reversible tips.
The bigger pens have changeable tips you can use with a bullet point or chisel tip option. These markers are for painting and drawing larger surfaces like Halloween pumpkins, shoes, and big bags. The smaller pens help to create tiny details making your artwork pop.
The set bears 12 distinct and eye-catching colors with ten primary colors and two metallic colors, gold, and silver. These colors are ideal for any design. Creating striking and dazzling artworks doesn't mean you have to have a wide array of colors; creativity is working with what you have and making something beautiful out of it.
The water-based ink is xylene-free, environmentally-friendly, chemically-stable, and fast-drying. For permanent results, wait 24 hours to dry after painting and glass, ceramics, and porcelain projects should be baked.
Prep each pen before using it. If the ink does dry out, you can always press on the tip and wait for more ink to fill it. When storing, place the markers on a flat surface horizontally to ensure the ink is evenly spread.
Pros
Comes in small and large pens
Bigger markers have interchangeable tips
Safe for children
Cons
Ink tends to dry too quickly
This product is the all-in-one set you could be looking for. It has small and larger pens that each have a specific purpose of making your handiwork stand out. Good and reliable permanent glass paint markers are hard to find, but I think this set may just be the one that makes you end your search.
11. Beric Medium Tip Paint Pens
When doing a DIY project for other people, others' most common worry is if it would last long. Beric Paint Pens have weather-resistant ink that is usable on almost all forms of surfaces. Your artworks will look great long into the future without worrying about ink-fading.
This set carries 12 bright colors to give your work and projects more creativity, liveliness, and variety. The pack has eight primary colors, two metallic colors, and two solid colors, black and white.
As mentioned, this product can write clearly on almost any surface, but what made me interested in is that it could draw on skateboards, surfboards, and canvas shoes. This product is not only for kids but also for teens and adults alike.
The markers have a medium-sized rubber tip meaning it workson large surfaces, and the rubber material can withstand wear and tear well. The markers are well-sealed, so there won't be ink dripping. The ink flows consistently well, so you can work on your projects for hours with very little trouble.
This pack is a great gift idea for others and yourself. The company believes in their product, which is why they are offering a 90-day money-back guarantee if you are not fully satisfied with their products.
Unfortunately, even after checking every single product before sending them out, shipping could sometimes cause a little bit of trouble when sending packages to your homes. There are isolated instances where pens could end up broken, and some might have a little bit of leaking.
You can always call their customer service hotline to explain the situation, and they will replace your broken items while shouldering the shipping fee themselves.
Pros
Tips do not wear out easily
Bright colors great for designs
Set is for all ages
Cons
May come with broken items
Overall, I love the fact that it could effortlessly draw on skateboards and shoes. If you are looking for a cheap but dependable set, this could be it for you.
12. Penguin Art Supplies Acrylic Paint Pens
The Penguin Art Supplies Paint Pens pack has 28 vivid and bedazzling, non-translucent colors to aid in coloring and drawing illustrations without having to replace and substitute or mix colors.
Create and produce long-lasting and immortal artworks with their water-resistant and UV-resistant permanent paints that you can apply on a wide array of surfaces like wood, ceramic, rock, stone, canvas, metal, and glass.
The product's reversible tip is one of the best parts of this marker. Having double tips in one pen is very convenient when doing complex projects. Make bold and thick lines with the 5mm medium tip and draw fine and thin lines with the versatile and flexible 3mm chiseled tip.
After having finished making your masterpiece, you can put away your markers inside the handy nylon zippered pouch the product came with. And if a little bit of paint has landed on your skin, you can easily wash it off with water and soap.
The non-toxic ink in these markers makes it safe for children to play with and use to explore their creativity. These markers work best when used to make kindness rocks, custom mugs, and other outdoor art forms.
Always make sure that the paint is dry before layering in a different color. It might end up bleeding into the other color, and the outcome won't look as polished. Also, sometimes ink tends to fill up the tips, but you can blot the excess paint from the markers from time to time. This might be a little concern to most buyers including me.
Pros
Plenty of colors to choose from
Double tipped markers for different needs.
Versatile for art use
Comes with a handy pouch
Cons
The paint will bleed through if not completely dry.
Excess paint on tips
Most people compare this product to Posca paint pens on which brand offers the most favorite paint pen markers for almost all surfaces. In case you want a paint pen for glass, I recommend choosing this marker for its reversible tip, long lasting ink and easy to use.
What to Look for When Buying Paint Pen Markers
With a wide array of different brands to choose from, buying quality paint pen markers can be a bit daunting and confusing. If the marker writes well on paper, glass and rocks, it could be considered a good pen. However, certain factors make other brands stand out from the rest.
Here are some key features to look out for when selecting the right paint pen markers for you.
Color Choices
It is always a plus when there is a wide variety of colors to choose. Artworks shine the most when colors pop out. It attracts the audience and makes them appreciate your work more. Art and colors go hand in hand, and some say, in art, colors have meaning. Different colors express different feelings and emotions. So the more choices you have, the better you could express yourself and your sentiments.
Price Range
It is always good to consider the price before buying any product. Choosing the best set for you doesn't necessarily mean getting the most expensive one. So if you are on a budget then it is fine to go for the cheap set as long as it fits your needs and the type of arts/ crafts that you choose to do.
Ink
There are two types of ink. There is the oil-based ink in which it gives your projects a nice shine when applied. However, this type of ink tends to dull out after a few months after application. On the other hand, water-based inks achieve a lower level of sheen or gloss upon initial application, but it stays that way and does not fade for a more extended period.
When used outdoors, water-based paint markers perform better than oil-based paint pens due to being resistant to UV rays. Take these things into consideration if you love making art outdoors.
Versatility
A great paint marker set is something that could do the most out of all the other brands. The ones that will give you the freedom to enjoy making a diverse style of projects on different kinds of surfaces and not just on paper.
If the marker can draw on wood, tires, rock, glass, then I think it's a good buy because the pack that I purchased has done the job it said it would do.
Safe and Non-toxic
Children usually use paint pens, so it is good to check whether the items you are getting are safe for children to use or not. There are plenty of paint pen markers that are safe for children and that are non-toxic. Thus, you will enjoy making art more with your children without worrying.
Frequently Asked Questions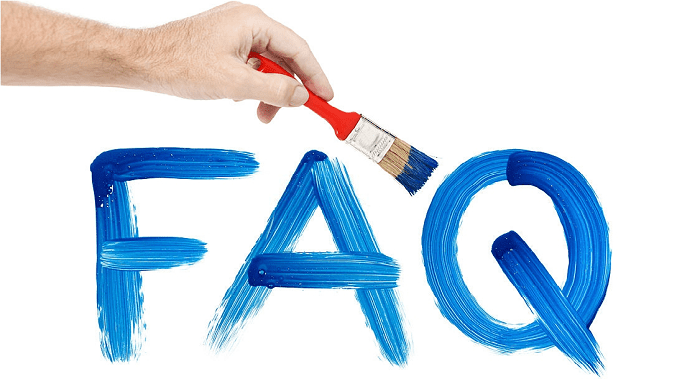 What is the most trusted paint pen for glass brands?
Some of the most trusted paint pens for glass brands include Moxix, Aristro, Penguin Arts, and Posca. These brands have made a name for themselves because of their product's quality.
These brands have showcased the versatility, durability, and longevity of their goods. Most people support and trust these brands because they have proven from time to time that they are unshaken by their competitors by continuing to improve their products and communicate with their patrons.
Although some newcomers are worth checking out because of their brand's promising features, they offer. Then again, reviews can only do so much. First-hand experience is the most important thing when choosing the brand for you.
What kind of pen writes on glass?
Paint pens or markers are a type of pen used to create and make permanent writing or illustrations on various surfaces like glass, metal, stone, rubber, plastic, and paper.
There are several brands you can choose if you are interested in glass art. For starters, some of the best ones are the Penguin Art Supplies Dual-tip Acrylic paint pens and Aristro Acrylic paint pens. These brands carry paint pen markers that have permanent paint for glass.
They also have a wide range of colors, so they are delightful and satisfying to use. The Penguin Art Supplies pens even have a nylon pouch that comes with the set, so it is convenient and easy to put away your materials after usage.
Their most general usage is on windows ofbusinesses for advertising sales or discounts to attract potential customers. Establishments often hire a professional artist to "paint" with the markers on their windows.
Meanwhile, others use it for tire lettering, where car enthusiasts use these markers to personalize their tires' look.
Can acrylic paint pens be used on glass?
Yes. But the first thing you need to know is you have to check the transparency level and the color range of the paints. Typically, buyers find more opaque and darker shades better than other options in acrylic paints. It is also essential that your acrylic paint leave a glossy or frosty finish.
When visiting a store, opt to check the paint's true colors rather than just look at the charts. Charts may be a little misleading when it comes to color shades and brightness. You can choose washable or permanent acrylic paints because they are the best choice for glass painting and glass art.
When painting large areas like windows using acrylic paint, you can use enamel acrylic paint and a reliable brush. Then you can fill out the small spaces and make intricate details using paint pens because they also have acrylic paint as its ink.
How do you treat paint pens on glass?
Glass surfaces must be cured or treated in advance before using, either through baking or air-drying. Also note that you must use the baking method for items you intend to wash in the dishwasher.
Allow the painted items to dry for 24 hours to make sure that all layers are dry. Then place in a cold oven because the glass has to slowly heat up alongside the oven to avoid breakage and cracking. Once the temperature has reached 350ºF, wait for the glass to bake for 30 minutes. Turn the oven off and let the glass cool down thoroughly before taking out from the oven.
You can wash cured glass 72 hours after baking. Although it is entirely safe to clean them using a dishwasher, washing by hand using soapy water is the safest way to extend your glass art life. In addition, this isn't advisable to be in contact with a microwave.
Will paint pens come off the glass?
Yes, but it will need some arm muscle. Paint is difficult to erase from any surface, and glass is one of them. Once the paint has dried up, it will be a challenge to wipe off the paint with just a wet cloth piece.
You can remove the excess wet paint first using a damp towel. Then you can address the stains with warm soapy water, nail polish remover, denatured alcohol, or a scraper depending on the surface.
You can use a sponge or a wet towel. Wet the glass using the sponge. Try to saturate the surface thoroughly. Drenching the glass should remove any damp acrylic paint and loosen any paint that has already dried.
You can also try scraping away the dry acrylic paint with a razor blade. Hold the blade against the glass at a 45-degree angle and make sure the glass is damp at all times to prevent scratches. Apply more warm and soapy water as needed.
Always keep the case on when you are not using the blade. Please do not use a razor blade on tempered glass because it will scratch the glass. After scraping, usea dry cloth to dry the whole glass thoroughly. Wiping the glass dry will help remove any streaks remaining.
How do you use paint pens to write on glass?
When using paint pens to write on glass, draw or write anything you'd like and let the ink dry for a few minutes
If you end up making a mistake, you can always remove it by coloring over your error with a dry or wet erase marker. And just before it dries, wipe the dry or erase marking off. The permanent glass paint should be able to come right off, as well.
Make sure to get paint pens with ink that is safe to use on glass, especially if you plan on using these for glassware that you use for eating. Make your designs permanent by setting the glass aside without touching the decorations until the paint is completely dried and hardened.
Conclusion
Finding the best paint pens for glass is challenging, especially if you have no idea what to get. However, for those who are seriously taking glass art as a new hobby or even starting a small business, choosing the best writing utensil as a must should be the first item on the list.
With this review of 12 top-rated paint pens for glass, I hope the information I have provided helps you to choose the right one. Thus, try getting one of our recommended paint pen markers and see how much fun you can have with your loved ones.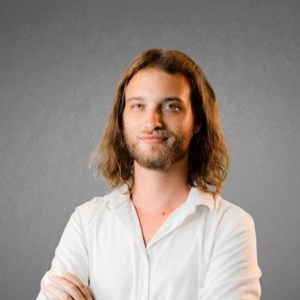 I am a former art teacher, so it is evident to me the importance of art in educating the new generation. We also want to help parents who plan to teach their children and desire the best tools and tips for them.