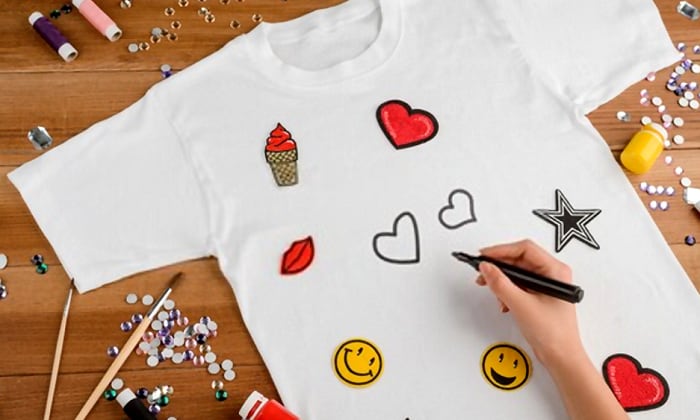 If you've just taken up painting as a hobby, or have been at it for a long time, you probably get what I mean when I say shopping for painting tools can be a pain in the backside. As the market is flooded with options, purchasing painting accessories is no longer as simple as it should be. To help you avoid the same problem, I have hand-picked the following 10 best paint markers for canvas and offer you a bit of insight into each product. In addition, you will also find an accompanying buying guide to help you work out how to pick the right markers for your craft.
Top 10 Best Marker for Canva Reviews
1. Artistro Acrylic Paint Markers Medium Tip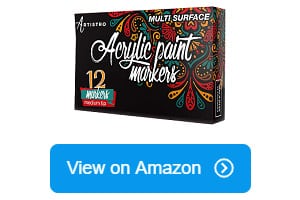 There are few paint marker kits out there to rival these acrylic paint markers on canvas, from versatility to performance.
There's not a lack of materials or surfaces that would proudly display these Artistro markers, from rocks, canvases to fabrics, ceramics, and glasses. The amount of things I can use them on is astounding. The versatility doesn't compromise its effectiveness either. Any artwork created on any surface has stayed stubbornly. I heeded the advice from the seller and baked the mugs I have painted. The colors stay vibrant and permanent.
Abrasions are no cause for concern, as I have tried dishwashing the mugs or washing them with sponges without the paint being scrubbed off. In saying that, I would still recommend avoiding scratching them though.
The pigments dry fast, allowing me to get on with my project in no time, so no need for waiting around for hours. The medium tips are the perfect solution for most of my artwork. Bigger tips can be hard to control, while smaller ones would require an awful lot of time to complete just about anything.
Another great thing about this set is that the paints are free from toxins and don't emit much odor. Sniffing too much of this odor is definitely not good for your health. If you're prone to headaches, pick a similar paint marker on canvas set that is stated to be odorless.
To summarise, below are the main pros and cons of this set.
Pros
Acrylic ink for a high level of versatility and application on diverse surfaces including fabric, metal, wood, rock and more
Dries quickly and convenient when time is a concern
Durable and stays permanent when dry
Resistant to abrasion and depression caused to painted surfaces
Non-toxic and odorless
Overall, this product from Artistro is a basic acrylic 12-marker set created for all types of project, at all skill levels. If you're a beginner, this paint marker set will offer great value for money and provide a perfect practice tool to help master your art.
2. 'Best' Fabric Markers
If clothing is your most favorite canvas, or you'd rather upcycle your clothes than throwing them out, a set of non-toxic fabric markers might help you through your projects.
Drawing or painting on clothing does require a lot more consideration than on other types of canvas as paints used on clothes would come in contact with skin. Picking the right paints will help you avoid any adverse effects from toxic chemicals. I decided to purchase these 24 'Best' fabric markers for that reason.
These markers offer non-toxic paints that are safe for my skin. While a subtle odor is present, it is minimal. In addition, there's nothing a good wash wouldn't solve. Another thing to like about these markers is that they are machine washable. This offers a compelling reason why they should be top of the list for your DIY upcycling projects. The pigments stay well and truly permanent when I give them enough time to dry, sometimes over half a day, just to be sure.
One thing to note is that some of the caps don't really reflect the true colors of the markers, though that is but one minor setback. After a few uses, I just know what to expect. If you're skeptical about purchasing this set, there is a money-back guarantee program, which should offer a level of reassurance.
To sum it up, a few main pros and cons of these canvas markers are presented below.
Pros
Great value for money
Bullet tips for ease of writing, doodling and coloring
Works on different types of fabric, from cotton to denim, polyester and more
Permanent once set in and quick to dry
Free from harmful chemicals
Machine washable
Money-back guarantee for peace of mind
Cons
Some caps not closely matching the colors of the markers
Overall, these markers offer great value for money and might just be the top-rated markers for canvas shoes or any other types of clothing and accessories.
3. Mosaiz Fabric Markers Set + 36 stencils
Want to avoid fast fashion and have a knack for prettying up your own wardrobe? This Mosaiz fabric marker set can provide you with a great way to make that happen.
I bought this kit when I finally got around to starting my "T" project: coming up with a set of print designs for t-shirts. With a few old tops lying around, I was able to get some practicing done while providing them all with a new refreshing look, with a few dashes of paints.
The bullet tips allow me to incorporate writing text into my artwork, providing a well and truly custom look, personalized with names, icons, and symbols.
The kit also comes with a set of stencils, perfect for kids or beginners who are just starting out with their work or hobbies. These stencils are fairly easy to use. The adhesives help to keep them in place and prevent the fabric from slipping. Then, all that is required is to trace around the edge with the markers. Once you have got your desired shape, coloring should be the easiest and most fun task to carry out.
These markers can be used on pretty much any type of fabric and items, from clothing to bags, pillowcases, caps, wall art, sneakers, and many more.
In a nutshell, below are some simple pros and cons of this set.
Pros
Comes with stencils
Non-toxic and safe for kids
Machine washable without bleeding or fading
Quick to dry
Bullet tips for smooth and streamline writing
Cons
Adhesives on stencils may weaken after 3 to 5 uses
All in all, these Mosaiz fabric paint markers are exceptional in their quality and provide a high level of practicality for those looking to create their own print designs for various items of clothing.
4. Crafts 4 ALL Fabric Dual Tip Paint Markers
I have heard a lot of advice suggesting using water-based over oil-based paints, and I don't disagree. The benefits of it have to do with the minimal amount of toxins used in manufacturing the former, thus reducing the level of fume and odor emission.
That said, there is no compromise on the vibrant effect these markers have to offer. The non-toxic paints mean that I can apply them to children's clothes and gears without causing any health or skin issues. However, it is still highly recommended that you wash the clothes before putting them on.
Thanks to their resistance to bleeding and fading, these fabric paint markers are highly practical. The bleed-resistance isn't absolute, however, as I find it happens, though very subtly, on cotton but not canvas.
They can be machine washed and paints will still stay on. I would recommend that you leave the clothes to dry for at least a few hours before washing them. This way, colors are most certainly dry and don't get smeared or washed off. Cold or lukewarm water is also a recommendation, as hot washes can and do affect the application of the paints.
To summarise, below are some of the pros and cons of these fabric markers.
Pros
Dual tip for convenient application and switching between broad and fine tips
Stays permanent on fabric
Great color pigment retention technique to provide an everlasting effect
Non-toxic and safe for children
Bleed and fade-resistant
Safe to wash in the machine
Cons
May bleed on cotton fabric
Overall, the Crafts 4 ALL fabric markers are excellent paint markers for shoes, clothing and other accessories. It goes for a great price and affords you a basic solution for your art project.
5. STA® Acrylic Permanent Paint Markers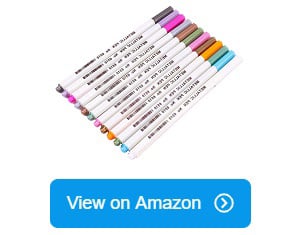 I bought this set of permanent marker on canvas purely because it was acrylic. Acrylic markers on canvas are known for their flexibility in terms of application and surfaces they work well on. I have used them on mugs and glasses so far. They are fantastic, well-absorbed and have stayed well and truly permanent once they have dried.
The medium tip offers me a high level of flexibility. It is easy to control and good for a variety of application techniques, including drawing, writing and sketching. The paints are also free from harmful chemicals. The odors I could detect are little to none.
A great thing about this set is that it is eco-friendly. If protecting the environment provides you with a sense of purpose, you should give this marker kit a red hot go. Another cool perk that comes with this product is the free refund and replacement program.
To summarise, below are some pros and cons of this paint marker set.
Pros
Vibrant 12 colors
Non-toxic, odorless and eco-friendly
Quick to dry and stays permanent once set in
Resistant against water and UV rays
Cons
Can take a few uses to get the sufficient paint flow
Overall, these multi-purpose paint markers offer a great versatile and flexible kit for artists, no matter their purposes.
6. ARTOOLI Dual Tip Brush Pens
This Artooli marker kit is unrivaled in its practicality. The dual tip, including a fine tip and a flexible brush tip, definitely makes my life easier, offering versatility on the turn of the pen. The flexible brush tips give a variance of lines that help convey my ideas rather well, whereas the fine tips allow me to get down and dirty on the laborious details I sometimes task myself with (and regret having done so afterward). Be that as it may, it's always fulfilling to finally complete such a piece of artwork.
What I like most about these markers is that they are non-toxic and odorless. I can't say how important it is not to be exposed to that smell rife with chemicals, too much of which would often send my head spinning. It's not great for my health. Free from acid and toxins, these markers are made for safer creativity sessions, minimizing the fumes and odors emitted by the paints.
The packaging is also designed for maximum portability, allowing me to have it handy in my backpack at all times. Being able to instantly record every bit of inspiration that comes my way is a real privilege.
This kit also comes with a downloadable electronic adult coloring book, which is a lovely bonus for those wanting to practice their handling of the markers before diving into more serious projects.
To summarise, below are the main pros and cons of the ARTOOLI brush pens.
Pros
Non-toxic, odorless and free from acid
Comes with a bonus coloring ebook
Dual tip with a fine and a flexible brush tip for a diverse of painting techniques
Suitable for a variety of surfaces and projects
Convenient and portable for creating art on the go
To summarise, below are the main pros and cons of the ARTOOLI brush pens.
7. STA® Acrylic Medium Tip Paint Markers
These acrylic paint pens for canvas are a good buy, with a high level of fluidity. The medium round tip makes it easy for me to control my lines, though not too fine to make it challenging to complete a large-scale project. The paint flow is fantastic, without blockage or inconsistency in the strokes. Highly pigmented paints make for a vivid display of colors and my artwork still remains vibrant, several months after I started my project.
The markers work excellently on a variety of surfaces including rocks, glasses, clothing and the most commonly used canvas, paper. I love the lively colors and the great effects they help me produce. They are perfect for making just about anything, from greeting cards to custom gifts and upcycling clothes. These markers are safe for kids, rendering them the perfect gifts or accessories for the playroom.
They also don't take long to dry, providing me with a time-efficient solution for creating art on the go, or when there are too many orders in the queue and I need to deliver them in a timely manner.
In a nutshell, below are the main pros and cons of these acrylic paint markers.
Pros
Medium tip for great detail work
Consistent and smooth paint flow
Vibrant colors that stay permanent and last a long time
Flexible application to multiple surfaces
Free from harmful chemicals and safe for children
Free replacement and refund in place
Cons
Leaking can happen, though not excessively
All in all, these paint markers are excellent for a diversity of projects, creating an end result that is really worth your while and the price they currently go for.
8. EKKONG Permanent Paint Markers
The EKKONG acrylic paint markers are equipped with medium solid tips for good coverage of the canvas. The paint flows smoothly and allows me to get on with my work without disruption. The nib housing may release excess paint, however, if it is over-depressed. And it can get over-depressed quite easily, so it's important to keep this in mind.
These paint markers are great for most surfaces I've used them on. Wood, metal and ceramic are what I have worked on, using these markers, but there are a lot more surfaces they would be perfect for.
Because they are oil-based, these markers are highly resistant to water and abrasion, allowing them to be machine washed without the paints being scrubbed off. However, because of that same reason, they may take a bit longer to dry compared to water-based paints. But the greatest thing I like about this kit is that the pigments are vibrant and can last a long time. The paints stay permanent when I allow them enough time to dry.
To sum it up, below are the pros and cons associated with these EKKONG permanent paint markers.
Pros
Medium tips for smooth and detailed fine details work
Work on a large number of surfaces
Vibrant colors that stick and last a long time
Resistant to water and can be washed
Oil-based pigments that allow for effective blending
Cons
Flooding issue if nibs are over-depressed
Overall, these EKKONG permanent paint markers are great, no matter your skill level. They offer an excellent choice of oil-based pigments but without the inconvenience of the conventional painting kit.
9. Crazy Colors fabric paint markers
These Crazy Colors markers set offers a full selection of 20 colors, which, for me, is more than enough for any project I have in mind, without having to supplement with separate buys. These markers come in two separate sets of colors, primary and pastel, though you can buy a complete kit for as low as $19, which offers a combination of both color sets. I personally think that that is a small price for a whole lot of choices and convenience.
The paints don't take long to dry and once dry, they stay intact with colors remain vibrant. This has allowed me to fulfill an extended list of orders within a short amount of time. Washing doesn't affect the artwork's lifespan and the intensity of the colors either.
The greatest thing about these pens is that they are dual tipped, offering a bullet tip and a chisel tip in the one marker. This makes them a perfect candidate for most of my projects, allowing me to easily and conveniently switch between outlining, sketching to shading, blending colors and coloring.
These markers are also safe for kids to use themselves, free from toxins and harmful odors. The exceptionally vivid colors stay on even after the clothes are machine washed. These paint markers are suitable for a variety of clothing items, from t-shirts to shoes, bags and more.
A lifetime satisfaction guarantee also offers a high level of assurance if you're going to buy these markers online.
To sum it up, the main pros and cons of these paint markers amount to the points below.
Pros
Great options from 20 to 40 colors
Dual tip with a bullet and chisel tip
Great value for money
Free from toxins and safe for wearing
Applicable to a diverse range of clothing items
Lifetime satisfaction guarantee
Cons
Ink can run out fairly quickly if used often
All in all, this kit is unparalleled in its flexibility and the convenience it offers, with the number of colors and painting techniques you can get out of it. If you're seeking a greatly priced painting kit without compromising on quality, this kit is worth considering.
10. Alerie Acrylic Paint Pens
This kit consists of 24 acrylic markers for canvas, 12 with fine tips and 12 with reversible tips. These reversible tips have given me a great deal of convenience as they are applicable to every design I have in mind. The practicality is simply mind-blowing.
I have tried these markers on a whole host of canvases, including rocks, fabric, glass, and plastic. A minor issue is that the colors aren't as well-absorbed and impressive on these surfaces as they are on paper. Notwithstanding, they still serve their purpose perfectly. They have helped to give my plant pots a new, more interesting look. With a level of resistance to water and abrasion, the colors still remain intact despite being subject to the elements.
Being water-based, these markers are non-toxic and don't emit much fume nor odor. They are also good for the environment, which is a nice bonus. In addition, a 100% satisfaction guarantee provides me with the reassurance that I would receive a great set of products.
To summarise, below are the pros and cons of the Alerie paint markers.
Pros
Comes in 12 colors and 3 types of marker tips for the ultimate practicality
Applicable to a large number of surfaces
Water-based, free from toxins and odors
Resistant to abrasion, with a long lifespan
Cons
Applications on surfaces other than paper may require more layers to stay vibrant
Overall, this paint marker set is versatile and made for every type of artist, from adults to kids, from hobbyists to professionals. If you need a convenient kit of painting that is portable and offers an all-in-one kit that you can use on the go.
What to Look for When Buying Paint Markers for Canvas
Below are a few factors to take into account when you go shopping for the right markers for canvas.
The level of tool toxicity
One of the most important things, which not only has some bearing on your work but also on your health, is to make sure the markers do not contain any toxic chemicals. Historically, paints are manufactured using a whole host of harmful chemicals, which can be detected through the odor and fumes they emit. Nowadays, manufacturers have managed to minimise the toxins and acid used in the production process, providing the art community with a safer solution for their work. In addition, if you have kids who like to tinker around with your work station, non-toxic paint markers will keep them out of harm's way.
The variety of colors
If you shop online often enough, you may have been overwhelmed with how many options there are on the market, especially when it comes to value pack.
Don't be mistaken though! The larger pack isn't always the better pack. The main thing is to get the most bang for your buck. Before sending a product to your cart willy-nilly, it's worth taking a step back and assess what you really need. This ensures that you won't end up buying what you already had in your drawer.
The type of canvas they can be used on
This is quite obvious. If you want a marker for painting on fabric, you need to find the one that's specially made for fabric. Not every marker can be used for every type of canvas. The chemical used differs between different types of markers or different brands.
Lots of sellers or manufacturers would claim that their markers are suitable for a whole host of surfaces, though it's essential to understand that applications on different surfaces would yield different end results. This is because not everything absorbs paints in the same manner. Make sure you have looked at materials provided around the application of each product kit, or read the customers' reviews to understand how these markers really work.
Water-based versus oil-based paint markers
Water-based and oil-based are the two main types of ink you often find in the most affordable paint pens for canvas.
Water-based ink is classified into acrylic and watercolor pigments, characterized by the binding mediums used to suspend and keep pigments together. In most cases, it is a fine choice and alternative to oil-based paints, unless you absolutely need the latter for increasing durability on heavy duty projects. Water-based paints are reportedly more environmentally friendly, emitting less intense fumes and odors. It also dries faster and can be washed off easily.
Oil-based paints are characterized by the oil used to bind the pigments, which is often Linseed oil. They can take longer to dry compared to water-based paints, but once set in, they prove to be highly durable and resistant to the elements. You can often find them used on furniture in the outdoors. They are harder to clean up. Oil-based paints also emit a more intense odor. Paint markers, however, are made to minimize the release of odor and fume, providing a safer solution for both adults and kids.
Notwithstanding, manufacturers of paint markers have managed to bridge the gaps between oil-based and water-based paints. They are still maintaining their uniqueness in terms of application and texture, though issues surrounding drying time, chemicals and odor emission are close to non-existent.
Tip sizes and shapes
Yes, you heard that right. Before jumping online and searching for paint markers, you should have a slight idea in your head as to what your project should look like. This will allow you to pick the right pen tips and set of colors. Tips are important in that they dictate how you can execute your projects.
Tips come in three standard sizes: fine, medium and large. Each size is characterized by the thickness of the tip itself. While fine tips allow you to define and outline shapes with fine strokes, large tips help to cover a great area of the surface as you get down to the coloring. Medium tips are the happy medium (no pun intended). They aren't too large for detailed work, nor too small for filling up a canvas quickly.
The types of tips can also dictate the different application techniques you can use, due to the constructions, softness or materials of the tips. They come in three main types: bullet tips, chisel tips, and brush tips.
Bullet tips are those standard tips you will find in most paint markers. They are reportedly the most commonly used type of tip. They are characterized by the rounded top, almost like a bullet (hence the name). These tips are great for writing, sketching, and coloring.
Chisel tips are marked by a slanted end. They can create both thick and thin lines at the same time by the degree of the angle at which you hold and apply the marker. They can be used to color a large area of surface, though harder to blend uniformly compared to brush tips, which are touched on below. You can often see them used to create calligraphy or other types of lettering art.
Brush tips are defined by their look, which resembles a paintbrush. Equipped with a soft body, they allow you to dictate the thickness of the lines by applying the corresponding pressure onto the markers. They can produce strokes of varying thickness, from super thin to thick lines. Brush tips can be used to create elegant hand lettering and consistent coloring.
Paint marker brands
No two brands are the same. The variances of technologies used between brands mean that there are literally thousands of choices on the marketplace for you to choose from. Each brand has its strengths and you may find that a combination of different products from different brands can work harmoniously together to create a masterpiece. There are currently three biggest brands in the marketplace, which are Liquitex, Posca, and Tooli-Art (formerly known as Artooli).
Based in the US and founded in 1955, Liquitex is equipped with decades of experience in acrylic technology. They have testing technologies in place to ensure every ounce of paints produced should provide end-users like you and me with an extraordinary painting solution. They carry a wide array of products including acrylic paint markers and provide a wealth of information on various aspects of the products including safety, tips, and techniques. If you're considering purchasing a Liquitex painting kit, their website is the perfect library for you to conduct your own research.
Founded in Japan, Posca's reputation picked up rapidly after its initial launch in the early 80s, and they remain popular to this day. Posca offers an extensive range of paint marker tips and colors, suitable for both professional and amateurs of all ages. Their values are embodied by the convenience and efficiency brought about through their paint markers. Posca is also popular among the art communities, especially Graffiti.
Tooli-Art offers a huge range of paint marker products and an even more extensive selection of colors. Their products are popular for painting on rocks, though they can be used on a lot more surfaces including fabric, metal, wood, glass, etc. Tooli-Art also places importance on minimizing tool toxicity, so that both adults and children can enjoy creating art.
Other Important Factors to Consider
What is a paint marker for canvas?
A paint marker is a type of painting pen used to draw or color on a variety of surfaces including rocks, fabric, canvas, ceramic, glass and more. Their versatility and convenience, at least compared to conventional watercolor painting, makes an artist's job easier and allows for better efficiency in pumping out paint pens artwork.
This doesn't mean the process isn't enjoyable however, it's just that when it comes to commercialization, efficiency is what counts. There's also no compromise on the effectiveness or aesthetic of the artwork.
How do paint markers work?
We have traditional paints, where paints are stored in tubes and applied with brushes, generally known as the delivery system. And then we have paint markers, which is a paint and delivery system in one, designed to offer artists a convenient way of creating art.
Paint markers are designed with convenience in mind, as they can be carried around and stored in the vicinity of a handbag. While they aren't made to dismiss the sense of accomplishment that comes with the traditional paint-and-brush, they do provide artists with a great tool for producing artwork on the go.
Who is this for?
If you're an artist by trade, or just an enthusiast taking up painting as a hobby, these markers can make a world of difference to your practices. They are made to help the professionals reduce lead time, as well as assisting the beginners in taking up art for the first time, providing ease of use and efficiency that encourages constant practicing.
Adults or kids, these markers can be enjoyed by everyone at every age. Be mindful though, that if you're buying a kit for the little ones, it's important to make sure it's free from toxic chemicals.
What are the different types of canvas markers?
A paint pen for writing on canvas can be classified based on the binder. A binder is a medium used to hold pigments together. The variances of binder create different types of paints, of which the three most popular are oil, acrylic, and watercolor.
Oil paints are pigments bound by oil, most often Linseed oil. The oil helps extend the drying time of the pigments, allowing for easy blending and mixing. Among different types of binding mediums, oil provides the slowest drying time. It is interesting, however, that while traditional oil paints take a while to dry, oil paint pens for canvas can dry much quicker. This is because most paint markers are designed on the premise of convenience sought after by commercial artists. There is a real need for fast drying oil-based paint markers so as to avoid smearing and save more time.
Acrylic paints are characterized by the water-based plastic polymer resin used as the binding medium that suspends the pigments. Acrylic paints are deemed the most versatile as they are applicable to almost all surfaces and stay permanent when dried. In addition, they are easy to clean with water when wet and emit a low level of odor and fumes.
Watercolor paints, on the other hand, are bound by Gum Arabic, a natural non-toxic gum. This binding medium can be purchased separately. Watercolor paints can be lifted after they have dried, though they don't apply well enough to as many surfaces as acrylic paints do. They work best on paper.
Why do you need markers for canvas?
If you're into painting, be it as a hobby or serious side hustle, canvas markers can be one of the most versatile tools you will have in the box. While I don't deny the satisfaction that comes with the effort put into mixing paints and dipping brushes, canvas markers offer a level of convenience that conventional paint-and-brush kit doesn't. For example, if you're constantly on the go and inspiration happens at the worst of time, having a few paint markers handy and a sketchbook helps a great deal.
Frequently Asked Questions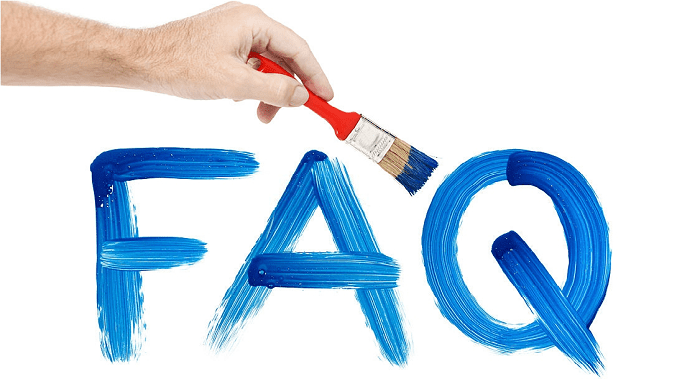 What are the most trusted canvas marker brands?
There is a whole host of brands that supply quality canvas marker pens, though the most commonly known brands are Liquitex, Posca, and Tooli-Art. Each brand employs a different technology in manufacturing paints, so products from different brands would vary as well.
Can you use markers on canvas?
Yes, you can.
There are various paints for you to choose from, but the most favorite markers to use on canvas are either acrylic or oil-based paints. These paints are highly opaque and sufficiently thick to be applicable to heavy-duty surfaces like a canvas.
The worst choice of paint for canvas, on the other hand, is watercolor. As it is less opaque and can be easily soluble with water, it almost takes too much paint to create a vibrant layer of color, and it's not worth the money spent on it. It does, however, provide a great option for touching up or adding additional effects to an artwork.
Can acrylic paint markers be used on canvas?
Yes. Acrylic paints are known for their versatility in applications for multiple surfaces including canvas. You will also find acrylic paint markers that can go on a lot more surfaces such as fabric, rocks, ceramics, clay, plastic, glass and more.
How to use?
Different types of paint markers may require different ways of applying, though the general steps are as follows:
Leave the cap on and shake the markers well to mix the pigments thoroughly
Depress the nib to facilitate paint flow by pressing it
Repeat step 2 a few times until the nib is saturated enough
Test to see if paint flow is what you want by pressing the nib on a piece of paper until the paint begins to flow (the longer a period a nib is held down, the larger the amount of paint released)
For watercolor paint markers specifically, markers can be applied first, then water is used on top to dissolve the paints, allowing for easy blending and color mixing.
Where to buy?
There's not a lack of options in the online marketplaces such as eBay or Amazon. You can easily pick up a set for as low as $15.00. Alternatively, you can find them at the hypermarkets such as Walmart and Target, or from specialty stores that sell art supplies or stationery. Buying in-store and in-person does provide a better shopping experience and more peace of mind as you can test them out before purchasing. In saying that, these paint marker sets are highly affordable, so if online shopping offers you the convenience you need, it's a good option too.
What is the warranty?
Warranties aren't a common offering for products such as paints, though several reputable sellers and manufacturers would offer a money-back guarantee program for your peace of mind.
How to care and clean?
Markers are easy to care for. The main thing to remember is to always put the lid back on when they're not in use, even if you're just temporarily leaving it there while you switch colors. Storing the pens horizontally also helps ensure the ink does not dry out.
Marker nibs are generally easy to clean. In most cases, rinsing can do the job perfectly. However, if they come across old and worn out, it's probably time for a replacement. Some retailers or manufacturers do offer replacement nibs and they usually don't cost too much.
If you have used your markers for a long period of time, you may notice the 'flooding' issue, which is common among marker nibs that are over-depressed, resulting in an excessive amount of paint being released but not absorbed. This issue is simple to fix, however, by wiping the excess paint off the nib housing; then, you can use it again.
Conclusion
Paint markers make for great alternatives to traditional painting kits that require time-consuming preparation and cleaning up afterward. If you're after a more convenient way to produce art or to take your work on the go, these paint markers will be a game-changer. With the reviews and product guide provided above, you'll have better chances of finding the best paint markers for canvas for your next projects.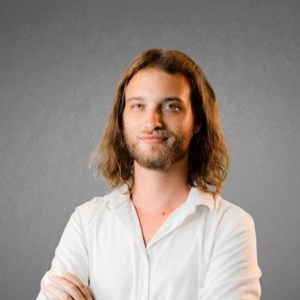 I am a former art teacher, so it is evident to me the importance of art in educating the new generation. We also want to help parents who plan to teach their children and desire the best tools and tips for them.