Besides drinking in it, a mug can be used to hold pens and other knick-knacks. When you paint or draw on it, it can become a nice little decor that you put on your shelf or display cabinet.
Plus, it's a nice gift idea for the holidays! Surely, your loved ones will enjoy seeing uplifting messages on the mug that you wrote yourself.
Without further ado, let's jump right into the tutorial on how to make permanent marker mugs.
What You Need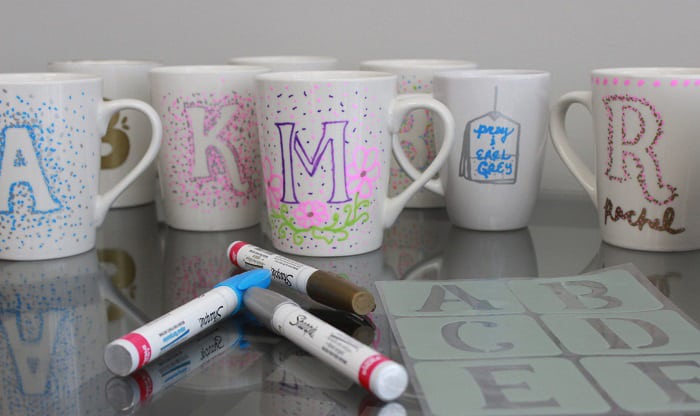 1. Plain mug/cup
Any color will do, but for this tutorial, we will use white. You can find one in a retail or e-commerce store.
2. Sharpies
For your artwork to survive multiple washes, choose oil-based Sharpies.
3. Pencil, paper, and eraser
These are for sketching your ideas.
4. Oven
You don't need an industrial-grade oven. Just use what you have at home!
Step-by-step Guide on How to Decorate Your Mugs With Sharpies
Step 1: Sketch your ideas on a paper.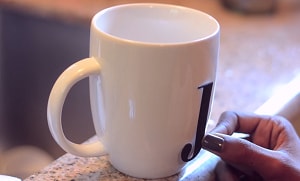 The last thing you want is to apply the permanent ink on the ceramic surface and then clean it up again and again because you could not decide on what to draw.
Take a moment to brainstorm with yourself and create multiple drafts so you have a couple of options to choose from.
Once you are clear with what you want, you can proceed to the next step of this DIY Sharpie mug tutorial.
Step 2: Pre-heat the oven and start sketching your artwork on the mug.
Artist Jessie Unicorn Moore recommends pre-heating the oven at 350 degrees. While the oven is doing its thing, start drawing on the mug.
Ceate pencil markings on the ceramic surface. After that, start filling the ceramic mug with Sharpie ink.
Only proceed to this step when you are ready to draw on the mug. Otherwise, you will have to switch the oven off and on.
Step 3: Bake it.
Once you have the permanent marker on the ceramic mug, it's time to bake it for 20 minutes!
Warning: Don't touch the mug with your bare hands as it will be extremely hot.
Allow it to cool down first, as Ruth Soukup on Living Well Spending Less suggests.
Alternatively, this DIY permanent marker mug tutorial on Pop Sugar advises baking the mug again to let the ink set in.
Step 4: Wash it.
Reminder: The permanent marker for ceramic mugs is not dishwasher safe so stick to hand-washing.
Be gentle when washing the mug to prevent the ink from peeling off and ruining the artwork that you have worked so hard to create!
That said, avoid using coarse sponges.
Tip: If you plan to give this as a gift, I strongly suggest providing the recipient with a care tag.
Conclusion
One thing I love about this technique on how to make permanent marker mugs is that it is applicable to any ceramic ware. You can design sets of cups and saucers with matching colors and motifs or decorate a plate to put on display!
As you can see, the process is pretty simple. All you have to do is draw on the ceramic surface, bake it, then wash it.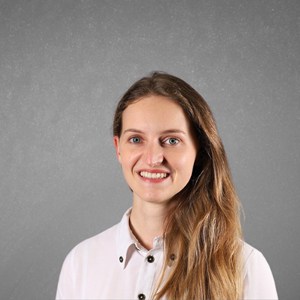 Art has always been a part of my life; it influences my upbringing and later my career choice. For me, it is always a part of my parenting technique. So for whichever purpose that you come to art, you can start here with us.