Airbrushing involves skills, techniques, and the best airbrush with the best features. In this way, you can accommodate various projects and provide optimum paint applications according to your airbrushing demands.
Therefore, finding the perfect tool depends on several factors, primarily the airbrush type, control type or trigger function, and nozzle and needle sizes. Sifting through these aspects will help you compare different airbrush types and choose the one that complies with your needs.
Deciding between a gravity feed and a siphon feed airbrush is among the crucial steps when buying an airbrush. These popular airbrush types offer significant differences in pressure settings, target project scale, and paint finishes. Gravity airbrush works at low-pressure settings and is ideal for detailed painting; siphon feed airbrush does otherwise.
Aside from that, the trigger function or the control for paint and airflow varies from one airbrush to another. Some airbrushes utilize a single-action for paint and air while others have a dual function and automatic settings.
One more thing, the needle and nozzle sizes make a huge impact on the paint coverage and proper distribution. Thus, large nozzles are for high volumes of paint and wider sprays while the smaller ones are for detailed and precise applications.
In this article, we are going to dig deeper into these aspects to compare the advantages and disadvantages of different airbrush types. Moreover, a comprehensive guide and reviews will walk you through the top-notch airbrush selection.
List of 11 Top-tier Airbrush Reviews
1. Master Airbrush SYNCHKG013315 G233 Pro Set
The Master Airbrush G233 Pro Set is one of the top-tier airbrushes available in the market. This set features an airbrush, widely known for its powerful and high-performing compressor to render precise sprays.
This amazingly good airbrush comes with a 0.33-ounce gravity fluid cup and an accurate dual-action gravity feed airbrush with three different nozzle sizes. It works great at the maximum PSI of 30, although I recommend 18 to 21 PSI for acrylics and enamels.
This incredibly versatile art airbrush can be used for fine detail spraying and general spraying. Moreover, it allows you to apply wide background sprays, thanks to the 0.2, 0.3, and 0.5-millimeter fluid tip configurations.
Furthermore, it is an outstanding all-purpose airbrush set for newbies and learners to enhance their airbrushing skills. Since it can deliver numerous airbrushing techniques and spray-paint media, experienced artists or painters will find this a fantastic airbrushing tool.
The unique handle lets you swiftly clean the air passages. Plus, the fluid control button is designed for rapid trigger control and paint flow management. Aside from that, it includes an airbrush quick-disconnect connector and plugs with a built-in airflow control regulator.
This airbrush works impressively for crafts, visual graphics, impermanent tattoos, cake decorating, artworks, nail art, and more. Thus, I highly recommend this product if you are fond of painting multiple art projects at a time.
However, you may occasionally experience clogging issues over time. Sometimes, the trigger does not discharge paint smoothly, especially if the paint is too thick.
Pros
Designed with a powerful compressor for versatile spray coverage
Comes with a 0.33-ounce gravity fluid cup and dual-action gravity feed airbrush
Includes three different nozzle sizes
Suitable for beginners and advanced users
Comes with a quick-disconnect connector and built-in airflow control regulator
Cons
You may occasionally experience clogging issues
This artist airbrush kit includes a gravity feed airbrush that delivers precise and versatile applications. Since it is innovatively crafted with a multifunctional design, both beginners and advanced artists can paint with confidence.
2. Gocheer Mini Airbrush Kit
If it is all about simple and easy setup and function, this Gocheer Mini Airbrush set is one of the best ones out there. Putting the parts together and getting the airbrush work after a couple of minutes is a no-brainer. That is why I recommend this mini-kit airbrush for beginners, though experienced artists can also enjoy them.
Besides that, the highlight of this kit is the gravity airbrush that utilizes a mini compressor without using oil. Since it provides oil-free transmission, it deters clogging and damages to the airbrush.
In terms of control type, the airbrush highlights a dual-trigger function that efficiently regulates both airflow and color. This tool operates at 0 to 25 PSI and allows you to modify consistencies, value spectrum, and layer thickness without a hitch.
I like how you can gain complete control when utilizing this airbrush for art models and various projects. You can exhibit complicated shading methods, particularly with miniature models or crafts that require detailed work.
It also includes a hose and a variety of attachments to let you create the perfect design. It's simple to maintain, especially because the compressor removes humidity. This keeps both your paint and your airbrush in prime condition for a longer period.
The only issue I notice in this airbrush is that you can only use one paint color at a time. Meaning, the painting process with this airbrush would consume too much time.
Pros
Ideal for beginners
Perfect for various airbrushing applications
Features a dual-action trigger for efficient airflow and paint control
Easy to refill and clean
Very easy to maintain; the compressor removes humidity
Cons
You can only use one paint color at a time
Although airbrushing gets through a learning curve, the straightforward mechanism of this airbrush can get you started with airbrushing right away. In addition, it is easy to assemble, maintain, and utilize for various art projects.
3. Badger Air-Brush Co. 105-1 105 Gravity Airbrush
When it comes to optimum function at variable PSI or pressure settings, I find no trouble getting airbrushing done with this Badger's Airbrush Co, 105 Patriot. It is a gravity airbrush that can deliver precise performance at 30 PSI but also performs very well at low settings, 10 to 15 PSI.
With such versatility in its pressure settings, it lends smooth and balanced airbrushing even for extended periods. Since it is engineered with a dual-action trigger, controlling airflow and paint volume has never been easier.
Furthermore, this professional airbrush gun ensures ample usage of paint throughout the painting process. This means that you get to use more paint and render polished sprays. Not to mention that it is an airbrush for fine detail finishes and complex illustrative work, primarily miniatures and intricate applications.
Thanks to the two-angle needle tip, you can use different spray paint media at optimum volume, including inks, watercolors, enamels, dyes, and more. It perfectly matches the cone-shaped nozzle, requiring no multiple needle or nozzle variations.
Aside from that, the body features a permanently mounted ⅓ ounce color cup with a spill-proof cover. To ensure precise balance and functionality throughout time, the body exhibits an ergonomic structure.
Additionally, this dual-action airbrush offers a self-centering nozzle structure for easier upkeep, an acute tapered color for rapid cleanup, optimum angle trigger clearance, and an innovative easy-access needle removal mechanism. Indeed, it's a powerful airbrush with excellent paint thinning and a decent compressor.
The downside is that the spray pattern can sometimes be a bit grainy, especially when you look closely at the surface.
Pros
Dual-action gravity feed airbrush with quick precision performance
Comes with a 1/3-ounce color cup and a spill-proof cap
Compatible with almost any art media
Ergonomically designed; can be used for hours with comfort and convenience
Utilizes a decent compressor
Cons
The spray pattern can be a bit grainy at times
This is a versatile and powerful airbrush that can provide reliable performance as do great paint distribution on your miniatures and illustrative art projects. Aside from that, it is easy to clean and set up.
4. Paasche Airbrush H-SET Siphon Feed Airbrush
Paasche is one of the top airbrush brands in the market that emphasizes the benefits of a single-action airbrush. Among the lineup of these airbrushes is this H-Set kit that includes a siphon feed airbrush for massive and steady applications.
Besides that, this Paasche airbrush kit is ideal for amateurs and quick and simple spraying, particularly for large-scale projects, even more so that it operates from 20 up to 75 PSI.
Many professional painters use this high-grade airbrush to paint cars, motorcycles, bikes, doors, walls, and some large household objects. Therefore, if you need a decent airbrush for automotive paint, I recommend this airbrush.
It includes three head sizes: Size 1 (.45mm), size 3 (.65mm), and size 5 (1.05mm). These spray heads provide efficient sprays in a wide range of applications, about 1/16-inch fine lines or wider patterns up to 1 ½-inch consistency.
Such performance lets you achieve precise airbrushing for solid coatings, consistent lines, and stencil applications, requiring more fundamental spraying. Aside from that, the single trigger function allows you to focus on and control the airflow for efficient rendering.
The stainless steel needles in this product are carefully polished and toughened for long life and minimal clogging. Water and solvent-based paints can be sprayed using solvent-proof needle packing.
The airbrush boasts a very appealing and classic appearance. The chrome is stunning, and the plastic-made handle has been burnished to a high sheen. The needle and tips are stainless steel and are just chrome-plated. The trigger is easy to operate, producing a wonderfully smooth paint finish.
The only problem with this airbrush is that it does not work very well with intricate detail work.
Pros
Designed with a single-function trigger to efficiently control airflow
Ideal for huge painting projects and steady applications
Includes three head nozzle sizes for versatile spraying coverages
Stainless steel needles are carefully polished; long-lasting
Easy-to-operate trigger
Cons
Not ideal for intricate detail work
When your art projects call for high volumes of paint and consistent airflow, I suggest going for this siphon airbrush. The diverse head sizes and maximum pressure setting provide excellent performance to accommodate large-scale projects.
5. Iwata-Medea R 4500 Revolution CR Airbrush
The Iwata-Medea Revolution CR is a superb all-around airbrush ideal for model work. It has a 0.3-ounce gravity feed cup and a 0.5-millimeter needle and nozzle.
The enlarged nozzle makes working with thicker paints quicker. The dual-action, internal-mix, gravity feed design makes this airbrush a professional artist's favorite.
You can pick from a variety of paint levels using this device. The fine tip is perfect for small details, while the largest tip is best for vast surfaces.
Truly, this innovative airbrush is very multifunctional; thus, I highly recommend it to users who like to perform different painting techniques.
This professional airbrush kit also offers a smart nozzle that intelligently aligns itself. To accommodate humid and low-pressure conditions, the paint is fed into the system by gravity. Plus, for ease of installation, it has a revamped trigger system and a bigger needle-chucking nut.
You can efficiently manage the paint's direction and intensity thanks to the ergonomic grip. It works best with acrylic paints. But fortunately, this airbrush for acrylic paint can also be used with other art media.
Furthermore, the interior solvent-proof PTFE needle packing is interchangeable, allowing it to be utilized with solvent or water-based paints.
This gravity feed airbrush is easy to maintain and built to last for a long time. Hence, many expert airbrush painters consider this a premium airbrush kit. It has versatile features for general-purpose artworks, beauty purposes such as make-up and manicures, impermanent tattoos, model railroad details, and painting vehicles.
However, this Iwata airbrush is expensive, a common disadvantage for an airbrush of this brand and caliber.
Pros
A gravity and internal mix airbrush for excellent atomization
Features a dual-action function trigger for superb airflow and paint management
Perfect for both complex and large art details
Utilizes a smart nozzle that automatically aligns itself
Ergonomically designed grip
Nonetheless, this airbrush is worth every penny. The outstanding features provide promising results for various airbrushing techniques.
6. COSSCCI Upgraded Airbrush Kit
For an innovative design that combines portability and function, I can't think of anything else but this Upgraded Airbrush Kit by COSSCCI. It incorporates a single-action airbrush, high-performing compressor, and a small screwdriver.
Although it does not use an air hose, the integrated framework can be utilized right away. Indeed, this is one of the most reliable and portable professional airbrushes in the marketplace.
Whenever you activate the device, it delivers consistent airflow. However, if you want to deactivate the airflow, you may use the adapter in the packaging to connect another brand of a dual-action airbrush.
What's more impressive is that the airbrush gun can be used anytime after one full-charge, even without a power source. When fully charged, it could last 30 minutes to 1 hour. Take note that the maximum PSI is 17.4, enough pressure for small projects.
You can carry this rechargeable airbrush painting set and an air pump in your bag or pocket, especially if you want to take your airbrushing projects on the go.
The handy air pump has been thoroughly tested, maximizing the line and increasing the air pump's operating hours. Moreover, the rounded and ergonomically constructed portable air pump increases handheld convenience.
This option could be the best airbrush gun for many novice artists since it is practical to use. After preparing the spray tool, you can already continue working by simply turning on the power button. With its intuitive function, I bet this is a great airbrush to start with and learn airbrushing.
On the other hand, it may get clogged sometimes when overused, and it may take too much time and effort to unclog it.
Pros
Operates efficiently even without an air hose
Delivers constant airflow
Can last for 1 hour once fully charged
Comes with a rechargeable compressor for maximum portability
Perfect choice for beginners and travelers
Cons
Very hard to unclog once the paint starts to clog the gun
For maximum portability and functionality, this mini airbrush is probably the next trendy tool any airbrush artist should have. Although the pressure settings are limited, it does a great job providing efficient sprays for small projects.
7. Paasche Airbrush TG-3AS Gravity Feed Airbrush
Coming from one of the most well-known airbrush companies, Paasche Airbrush offers this TG-3AS dual-action gravity feed, their highest-end airbrush among their models. With that in mind, you can expect nothing but superb performance.
Right from the aesthetic features, this airbrush boasts stunning and sophisticated chrome-plated housing. But beyond that is an anodized aluminum handle for enhanced durability.
This airbrush is multifunctional since it comes with three distinct tip sizes and an extra nozzle for creating larger designs. Any compressor with a maximum limit of 40 PSI runs this airbrush, allowing you to provide efficient sprays.
It is made to last for a long time, including a well-polished and toughened stainless steel needle that minimizes clogging. With its sturdy quality, I think it is a great airbrush, particularly if you intend to use it daily.
Because it is a dual-action airbrush, it enables you to manage air and paint movement, airbrushing lettering, flowers, or background landscapes will be a breeze.
This airbrush provides you the ability to turn your creative thoughts into reality, whether you are creating definitive details or big strokes.
It is quite simple to clean and maintain this airbrush. This product is best suited for users working with fine details, precision sprays, and intricate lines. Much more so if you need an excellent airbrush for miniatures.
Furthermore, the airbrush's feed system allows the paint to be gravity fed into the chamber for dispersion, minimizing overspray.
The airbrush can withstand any water or solvent-based paint, thanks to the PTFE packing. However, the trigger can be excessively sensitive sometimes, causing you to mistakenly generate a full discharge of nasty paint.
Pros
The brand's highest-end airbrush that delivers excellent performance
Highly durable; Features a chrome-plated housing and aluminum handle
Perfect for creating intricate details; excellent for painting miniatures
Dual-action trigger for better airflow and paint control
Can handle any water or solvent-based paint due to the PTFE packing
Cons
The trigger can be very sensitive at times
This durable gravity feed airbrush is more than just the aesthetics. It lets you accomplish paint projects with smooth applications and versatile sprays.
8. LATITOP Upgraded Airbrush Kit
For a portable and cordless airbrush, this dual-action LATITOP airbrush comes with a battery-powered mini air compressor that lets you get the job done right on the spot.
All you need is to press the trigger to activate airbrushing sprays right away wherever you go. When you release the trigger, it will stop working instantly, making it much easier to operate.
Because it is designed with optimized circuitry and battery, this compact motor operates for around 1 to 2 hours when fully charged. This lends you enough time to paint, much more so as it runs at a maximum pressure setting of 15 to 20 PSI and 6.5 to 7L per minute.
Impressively, it has an indicator that tells you about the power level. The air compressor will continue to buzz if the battery is low, prompting you to switch it off and recharge it.
If you are using it as an airbrush makeup tool, it has a 0.5-millimeter spray nozzle that minimizes clogging. It highlights the pressure boost technology that can efficiently atomize aquiform skincare products with a high consistency while maintaining a safe skin effect.
This enhanced airbrush set is extremely portable and compact, making it easy to transport anywhere. If you need an airbrush kit for shoes or for a vast array of art applications, such as making artworks, decorating pastries, cosmetics, manicures, crafts, caricatures, and tattoos, this set will do. This is a great airbrush for models as well.
The minor downside of this airbrush though is that it can only handle diluted paints. If the quality of paint is too thick, the airbrush may not be able to spray it properly.
Pros
Quick and easy operation
Not prone to clogging
Designed with an indicator to monitor battery or power level
Can be used to atomize makeup and skincare products
Cons
Cannot handle thick paint fluids
This art product
is one of the best options for a cordless and lightweight airbrush. It is not a cheap airbrush that compromises quality and function; it is an innovative tool that maximizes portability and gets airbrushing done wherever you go.
9. Autolock Upgraded Airbrush Kit
The main feature of this Autolock airbrush kit is the simple and quick mechanism that dispenses paint or liquid efficiently. It uses a compact air compressor, including a non-switchable dual-action airbrush for optimum airflow and paint management.
Just hit the trigger and it will start operating correctly. However, it stops immediately as soon as you release the trigger. There is no need to turn the compressor off manually because the trigger operates it directly, making it easy to handle.
This airbrush for illustration allows you to manage the air volume and paint quantity individually, which makes your illustration and artwork painting more unique and creative.
Aside from that, it can charge the compressor within a short period because of the enhanced circuitry and battery. There are four indicator lights on the bottom of the air compressor to show the battery status. When fully charged, it can operate for 1 to 2 hours.
If you are going to browse other airbrush reviews, you will see some of this product's advantages. When compared to other conventional airbrushes, the air pressure of this airbrush is 50% higher, reaching 27 psi and a flow rate of 6 to 8 liters. But the air pressure is adjustable using the "Auto" button at the bottom.
This airbrush has a 0.3-millimeter nozzle that can spray watercolor paints, acrylics, and dyes, as well as diluted paint with ease. It can be used for a plethora of art applications and techniques, including facial makeup and pastry decorating.
If you are a fan of designing shoes, this airbrush also does a great job, particularly with small details and quick applications of solid colors.
However, this airbrush is not ideal for ultra-fine details, such as painting miniatures.
Pros
Uses an auto double-action airbrush mechanism for quick and easy paint release
Designed with indicators to show battery level
Adjustable airflow setting for ample air volume
Can be used for up to 2 hours when fully charged
Lightweight and portable
Cons
Not ideal for painting ultra-fine details such as miniatures
This airbrush kit is all about a swift, automatic, and functional mechanism without a switch. Since it is lightweight and cordless, you can revel in its portability for comfortable airbrushing sessions.
10. GotHobby C2-30A Gravity Feed Dual-Action Airbrush
For a decent airbrush that does not break your bank, I must say that this dual-action airbrush from GotHobby is worth trying. This competent yet cheap airbrush is engineered for flexibility, allowing you to select from a variety of paint consistencies.
The tip is suitable for a vast range of painting techniques and projects. This includes cake decorating, nail artwork, or temporary tattoo arts.
With such versatile performance and straightforward design, beginners practicing airbrushing or who want to get into this art without spending a lot can try this.
One more thing, although the manufacturer indicates 30 to 50 PSI as the recommended pressure setting, I notice that it works optimally around 10 to 35 PSI.
It releases paint without over-spraying, not to mention the detachable back handle cover to narrow the spraying line. The trigger is smooth and easy to control. Therefore, I can tell that this little gem is comfortable to use on small projects for extended periods.
It features a high-grade stainless steel body and needle for long-lasting quality. Plus, cleaning is a breeze with this airbrush.
Some may not find this a big deal but I consider these significant factors that can affect the tool's performance. Since it can be cleaned up easily, it produces ample paint consistency, letting you apply smooth and even paint distribution.
Watercolors, acrylics, dyes, automotive urethanes, lacquers, and enamels are among the media it can work with. Included in the set are a good-quality storage case and a beginner's instruction manual.
However, there is a slight pitfall with the trigger because it can be quite sensitive sometimes. Be extra careful when pressing it to avoid over-spraying. Apart from that, using it for long periods can get uncomfortable.
Pros
Smooth trigger function for maximum control
Offers versatile applications for small projects
Hassle-free cleaning and maintenance
Ideal for beginners
Budget-friendly
Cons
The trigger is sensitive sometimes
Comfort can be an issue when used for extended periods
This is a practical airbrush kit for those getting into airbrushing without spending a massive outlay. The gravity feed airbrush offers a simple yet functional design that can provide smooth paint distribution on small projects.
11. KIBEE KUS0011 Rechargeable Airbrush System
Because of its great portability and compact size, this KIBEE one-handed rechargeable airbrush and air pump can simply be stored in your bag or pocket. I suggest going for this airbrush if you like moving places to do your art.
Engineered with a cordless upgraded air compressor, this mini airbrush delivers exceptional power that dispenses paint efficiently. It runs at a low pressure, preferably 15 PSI, making it reliable for small airbrushing projects.
Sifting through the features, it has a single trigger function that allows air to pass through, thereby atomizing the paint efficiently. Aside from that, it helps stabilize airflow for seamless applications.
I am not sure how long it takes to be fully charged. But it has an indicator that lets you know when it is; it turns red while charging and goes off when fully charged. Therefore, in a full-charge stage, it can run for 30 to 50 minutes.
However, the manufacturer recommends turning it off after 30 minutes to cool the compressor down. This preserves battery life and extends service life as well. Honestly, the usage period is pretty short but I think it is enough for quick and small paint projects.
The curved and ergonomically built portable rechargeable airbrush increases handheld convenience. It does not require too much prep time because you can switch on and use it right away.
On the other hand, the downside is on the charger. It malfunctions sometimes. Aside from that, I don't suggest using this for hours or extended periods of painting because it requires time to cool down every 30 minutes.
Pros
Excellent portability; effortless to carry anywhere you go
Thoroughly tested airbrush pump
Curved and ergonomically designed; increases handheld convenience
Airflow remains stable when the compressor is turned on
Great for various painting applications
Cons
The charger malfunctions sometimes
Not suitable for extended hours of painting
Overall, this is a decent airbrush for fast and smooth applications. Although it needs cooling down, this ensures efficiency and long-lasting quality.
What to Look for When Buying Airbrush
Type of Airbrush: Gravity Feed VS Siphon Feed
Airbrushes come into two types: gravity feed and siphon feed airbrushes.
Both types have respective advantages but the pressure settings, project type, and paint volume are significant factors that can help you decide between gravity feed and siphon feed airbrushes.
A gravity feed airbrush requires lower air pressure to atomize paint, rendering better paint finishes. This makes the spray gun more efficient and prevents the tendency to overspray. As it minimizes waste and optimizes paint release, a gravity feed airbrush provides more control for the artist.
Therefore, you can use this airbrush type for various painting projects, including airbrushing small crafts and miniatures as well as other projects that require detailed work.
Contrary to a gravity feed airbrush, a siphon feed airbrush pulls the paint up from the paint bottle underneath. Therefore, it needs more pressure. It allows the air to pass through the tube, thereby siphoning the paint to the mixing chamber for atomization.
However, the main advantage of this type is the capacity to hold significant amounts of paint. This allows you to work on large-scale projects that require continuous airbrushing, minimizing frequent breaks to refill paint bottles as you would with a gravity feed.
Moreover, siphon airbrushes feature a traditional design for fast and easy spraying, making it a better option for old-school airbrush painters.
Trigger Function or Control Type
This refers to how you can control airflow and paint volume using the trigger. This function differs from one brush to another and is categorized into four types: dual-action or double independent control, automatic or double dependent control, single-action, and pistol grip.
Dual-action or double independent control
This is the most popular control type or trigger function. As the name suggests, it is dual-action, meaning that the trigger manages the paint volume and airflow. Pulling the trigger backward dispenses the paint. Pushing the trigger downward controls the airflow.
Automatic or double dependent control
Many auto airbrush kits usually include airbrushes that have this specific trigger function. An automatic trigger allows paint volume and airflow to function simultaneously. When the trigger is pulled backward, airflow automatically starts as it releases paint.
A single-action trigger is a very straightforward design that solely focuses on airflow management. Pushing the trigger downwards allows air to pass through. When this occurs, it also atomizes the paint. If you need to adjust the paint volume, you should adjust the depth or part where the needle is.
This design is quite different from the usual airbrushes. The valve or trigger is located under the airbrush body, similar to a spray gun. As you pull the trigger, it releases airflow followed by paint flow. The harder you pull the trigger, the more paint it releases.
Airbrush Nozzles and Needles
Airbrush nozzles and needles vary in measurements. Picking out the ideal size depends on the project scale or paint application. Larger nozzles mean a higher volume of paint while the small ones (0.15mm to 0.3mm) emit small amounts of paint. Wider nozzle sizes (usually 0.35mm to 0.6mm) mean larger or wider paint coverage.
Internal VS External Mix
This refers to where the atomization of paint takes place. An internal mix airbrush means atomizing or mixing the air and paint inside the airbrush. An external mix airbrush does otherwise; it atomizes paint outside the airbrush.
Internal mix airbrushes are more common because they can produce much finer and smoother paint than external mix airbrushes. Although an external mix brush does not atomize paint as an internal mix does, it is highly dependable for atomizing thicker paint. Therefore, it is an ideal option for covering vast areas using thick paint.
Brand Reputation
Whether you are looking for a budget airbrush or a professional airbrush, choosing the best one among the wide selection of airbrushes can be pretty overwhelming. If the features or various airbrush categories seem intimidating, you can always start with the popular and trustworthy brands, such as the ones mentioned in the list.
How Do You Use an Airbrush
It depends on the airbrush type or trigger function. It is also important to refer to the manufacturer's instruction manual for the assembly of parts and proper use. Basically, you have to connect the hose to the compressor, fill the paint bottle or the color cup with thinned paint, and turn the compressor according to the recommended PSI. Afterward, pull or push the trigger for paint flow and airflow, and let the airbrush do the atomizing.
Can I Use a Regular Compressor for an Airbrush
Yes, you can. Air compressors specifically designed for airbrushes are ideal but sometimes typically smaller, thus not very powerful. Therefore, you can try regular air compressors for more substantial motor power. However, you may need additional tools and parts, such as connectors and adapters, air hoses, and pressure regulators to fit your airbrush accordingly.
What PSI Should I Use for Airbrushing
You need at least 30 PSI for airbrushing. But remember that this varies according to brand or airbrush type. Hence, it is best to check and read the manufacturer's instruction manual for the recommended PSI.
Which Is Better: Gravity or Siphon Airbrush
It depends on your needs and preferences. If you need an airbrush that can work at low-pressure settings, deliver precise and fine paint, and is suitable for detail work and miniatures, a gravity feed airbrush is much better.
On the other hand, a siphon feed airbrush is better if you need high volumes of paint to cover large-scale projects. Since it is not ideal for miniatures and applying intricate details, this airbrush type is suitable for rendering paint splatter effects.
Conclusion
In a nutshell, the best airbrush should be based on your skills, preferences, or project scales. However, there are significant features that you can consider to find the airbrush type that best suits your techniques and airbrushing demands. You may choose between a gravity feed or siphon feed airbrush, different trigger functions, and efficient atomization procedures.
No matter which airbrush type you choose, make sure you get the most out of it to achieve promising and satisfying results. Hopefully, these in-depth guidelines and reviews will help you find the ultimate airbrushing tool for your next project.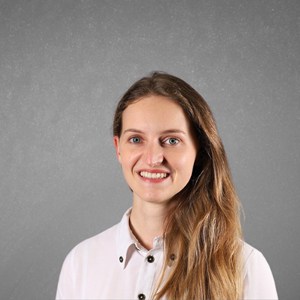 Art has always been a part of my life; it influences my upbringing and later my career choice. For me, it is always a part of my parenting technique. So for whichever purpose that you come to art, you can start here with us.