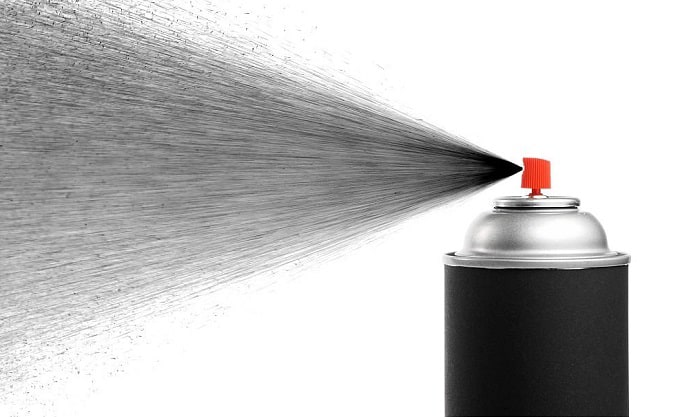 Black is believed to be a color of numerous sentiments. It speaks elegance, sophistication, and beauty; it is deemed a timeless color that can elevate a space in your home or present a refurbished exterior or interior of your favorite furniture. No wonder black is among the best colors for DIY projects and other upcycling tasks.
Perhaps, you have just embarked on a home painting project and you need black furniture spray paint to match your interiors. But when it comes to automotive parts, you will need a specific type of black spray paint for car components and surfaces.
That said, it is imperative to consider a few significant factors to make sure you get the best black spray paint for your project.
First of all, it is crucial to determine your preferred shade of black paint. Although the black color may seem identical in every spray paint, the hues actually differ when you sift through and compare various black shades side by side. Some brands can render the darkest black spray paint while some have softer tones or hybrids of gray, blue, and brown.
Apart from that, you would probably agree that choosing the finish type is as important as picking the perfect black shade. You will have flexible options that will match your preferences – matte, glossy, flat, semi-gloss, satin, and metallic. With that in mind, these two factors can make a significant difference in appearance and overall quality, creating revamped surfaces that can showcase a whole new level of beauty and elegance.
Lastly, you have to keep in mind that spray paints may appear differently from one surface type to another. For this reason, it is a prerequisite to consider the surface type and condition of your painting project. In that way, you can pick the most suitable black spray paint that will deliver promising and satisfying results.
This quick overview has unraveled some of the main points when looking for the ultimate black spray paint. But as you read on, you will find relevant factors that will help you find the best spray paint as well as accomplish painting projects effortlessly.
Top 6 Black Spray Paint Reviews
1. Rust-Oleum 7798830 Stops Rust Spray Paint
Rust-Oleum has always been one of the best brands I use for metal surfaces that require an extra layer of protection against corrosion. Aside from that, this spray paint gives off aesthetic color swatches that can match indoor and outdoor furniture.
I remember upcycling outdoor metal chairs that needed to be painted black. A glossy finish was too traditional for me and the matte seemed a bit flat. That is why I went for this Rustoleum black spray paint in a semi-gloss finish to get the perfect balance between the two finishes.
Thankfully, Rust-Oleum did not disappoint on that matter. I must say that this paint renders a true black shade compared to some of the spray paint brands I have used before that could either be a little grayish or dull.
This black spray paint can easily cover and match everything that needs to be in a similar hue. Moreover, I find it a pretty good paint for automotive parts and rims of a car for some fine paint touches and quick fixes.
The any-angle spray design and wide comfort tip can wrap up painting sessions much quicker and easier. This provides optimum coverage and ease of application.
Although I use this primarily for metal repainting, it is also a reliable black spray paint for wood, especially when it needs a protective coating against sunlight and outdoor elements. Since this spray paint is oil-based, resistance to fading, chipping, and abrasion is assured.
However, being oil-based means longer drying and curing time. It usually takes 48 to 72 hours to fully cure. Therefore, make sure not to touch or recoat it since it might still feel tacky.
Pros
An oil-based formula for longevity and stability
Lends a beautiful black paint in a semi-gloss finish
Features the any-angle spray design for efficient coverage
Has a wide finger pad for hassle-free application
Prevents corrosion and resists fading, chipping, and abrasion
Cons
Requires long drying and curing time
Overall, I am hands down to this spray paint's durability and protective properties. It is a practical painting tool that can beautifully showcase refurbished surfaces in semi-gloss black and preserve their quality for a long time.
2. Krylon K02732007 Fusion All-In-One Spray Paint, Satin Black
A primer and paint that works at once is a convenient option for painting jobs that require a fast yet quality appearance and finish. That is exactly what Krylon spray paint is all about – fast-drying yet providing ample coverage and rust protection.
For that purpose, I am referring to the Krylon Fusion All-in-One variant that is suitable for any surface. I was able to test out their satin black spray paint on my office chair's rusted metal legs. Surprisingly, the attractive finish and coverage saved the awful rusted parts and made them look brand new.
Although it resembles a semi-gloss finish, take note that this one's less glossy and has more matte in it. Therefore, it is not completely flat or matte, rendering slight reflectiveness for a sleek and sophisticated appearance.
For that reason, I thought it had a minimalist vibe that could upcycle any furniture project. But beyond the aesthetics, this spray paint stands out for its superior adhesion and stability and holds up pretty well on difficult surfaces, including metal, plastic, and wood.
I also want to highlight the paint's maximum rust protection and durability. Hence, it makes reliable black spray paint for outdoor items or furniture.
Despite excluding any sanding and priming procedure, it renders a sleek and classic black color that leaves surfaces with neat and smooth paint. Just make sure to spray on a clean and dry surface to achieve the best results.
Moreover, it uses an easy and big spray tip for comfortable applications regardless of the direction you go for. It dries to the touch in 20 minutes, allowing you to recoat according to your desired shade and finish.
Unfortunately, I experienced some clogging issues with Krylon spray paints, including this one, leaving some of the paint unusable. I hope the manufacturer improves this.
Pros
Satin black finish for a less reflective coverage
Provides fast and ample coverage with maximum rust protection
Excellent adhesion that bonds to difficult surfaces
Ideal for indoor and outdoor use
Easy spray tip for effortless spraying
Despite these common spray paint issues, Krylon is still one of the best options for smooth coverage, maximum protection, and aesthetic black paint and finish. Plus, it can get the job done very quickly with its multipurpose formula.
3. CRC 18008 All Purpose Enamel Spray Paint, Flat Black
When I think of a true flat black color, CRC black spray paint is an excellent brand that comes to mind. The overall finish and color quality are pretty impressive, especially if you want to showcase a smooth and clean black shade without any sheen.
Sifting through its formula, this premium enamel spray paint is all-purpose, making it suitable for different surfaces that require heavy-duty spray painting. That is why the manufacturer recommends it for all sorts of home furniture projects and industrial surfaces.
In fact, I can attest to its performance when I repainted a few automotive parts that needed some refurbishing. It also worked great on household tools and both interior and exterior surfaces that should be coated with non-fading black paint.
For compatible surfaces, this spray paint can provide optimum coverage and strong adhesion on wood, metal, glass, masonry, pottery, and many more. Although it uses an ordinary spray nozzle design, I did not have any issues covering surfaces smoothly.
Just a heads-up, this one has toxic fumes as you can expect from an enamel spray paint. Therefore, I advise using this outdoors or in a well-ventilated area.
One more thing, this spray paint might not be the best choice for plastic surfaces, especially when they are very smooth. I noticed that it does not adhere well to plastic and drips pretty badly.
Pros
Provides aesthetic flat black finish
All-purpose enamel paint for home and industrial painting projects
Ideal for different types of surfaces
Easy to use
Provides optimum and smooth coverage
Cons
Poor adhesion on smooth plastic surfaces
This spray paint is one of the best out there for an elegant flat black finish and consistent color quality. It is a quick-drying enamel spray paint that can deal with home or DIY projects and heavy-duty repainting tasks.
4. Montana Cans MXG-S9000 Black Spray Paint
First of all, this is NOT gold spray paint; it sprays black. Some may get confused with its large "gold" label but it is actually Montana's premium spray paint line. This one is in shock black paint that produces high and opaque coverage.
In terms of finish, this black spray paint gives off a solid matte appearance, ideal for surfaces that need just a tad bit of a sheen. It works well on concrete, wood, metal, plastic, glass, and a lot more, although textures and overall appearance may vary.
But one thing is for sure, this spray paint can create high-quality color and finish that does not wear out easily over time. Thanks to its versatile and durable acrylic-based formula, the paint can hold up pretty well against various outdoor elements and weather conditions.
A few months after using it to upcycle some old plastic bins, the black paint still looks solid. Take note that I have placed these bins outside, and the paint does seem lightfast without any chipping so far. I think the quick-drying formula makes a huge difference in the overall finish and quality since it can prevent any uneven patches that usually chip easily.
Aside from that, the level cap system does a great job with low and high-pressure performance, making it suitable for both indoor and outdoor work. I appreciate this feature since I sometimes work on different painting scales.
This means you can opt for high-pressure spraying to cover large areas or low-pressure performance for fine detailing and covering smaller spaces. That said, this black spray paint is surely versatile for all sorts of painting tasks.
Just do not forget to remove the safety ring right under the nozzle before using it. Moreover, I noticed that the paint's consistency is thick so I suggest shaking it vigorously for better flow.
I guess the only issue is the confusing label.
Pros
Creates a black matte finish
Quick-drying acrylic-based formula to prevent uneven applications
Lightfast and long-lasting
Versatile cap system to customize pressure level
Suitable for all surface types
Overall, this spray paint is all about aesthetic appearance and a high-quality finish that can last long. It has a unique level cap system that can deal with multiple surface types.
5. Rust-Oleum 245197 Universal Enamel Satin Black Spray Paint
Long-lasting paint and high pigment quality are two things I look for when repainting outdoor surfaces. It is a good thing that Rust-Oleum is not a letdown when it comes to these features. Not to mention the amazing finish you can achieve on any surface, including metal, wood, plastic, vinyl, and more.
Moreover, I appreciate that the manufacturer provides different options for black finishes. I went for the black satin finish this time to repaint our patio furniture for a handcrafted velvety and contemporary look.
As expected, the finish looked more matte, although you could still see a subtle sheen on it. The color payoff is black but also a little bit grayish if you look much closer to the overall appearance.
Note that this result was observed on painted wood, so the results may still vary and rather look much darker on metal, plastic, or raw wood surfaces. Therefore, I suggest you check the color and spray it on small surfaces first to determine whether it is the shade you want.
Nevertheless, this black spray paint lends a great coverage and finish that does not chip easily over time. Thanks to its oil-based formula, this black paint provides strong adhesion and rust protection on multiple surface types. Plus, it can withstand outdoor elements and sunlight since it is lightfast as well.
Drying time, however, does not take much longer than other spray paint types, considering this one's oil-based. It is dry to the touch in 30 minutes, allowing you to recoat and render enough coverage in no time.
Unfortunately, this spray paint sometimes leaks around the nozzle. I believe it is commonly due to improper removal of the red safety clip from the trigger.
The correct way is to hold both sides of the clip and simply let the safety red clip slide from the trigger. Do not pull it down too hard otherwise, it will dislodge and may cause leaks.
Pros
Lends a satin or velvety black finish for
Quick-drying oil-based formula for easy recoating
Prevents rust and provides protection against outdoor elements
Lightfast and durable
Compatible with different surface types
Cons
May leak sometimes due to improper safety clip removal; Should be careful when taking the clip off the trigger
This Rust-Oleum satin black spray paint is a modern low-sheen finish on any surface. Despite its oil-based formula, it can dry quickly but will give any outdoor or indoor surface a long-lasting and lightfast black paint.
6. ColorTone #AN3885 Black Aerosol Guitar Lacquer
Musicians would agree that providing extra care to their musical instruments is critical, especially when it comes to repainting or quick paint touches. When it comes to guitars, you would want to preserve or rather elevate their beautiful wooden parts.
With that in mind, the manufacturers behind this ColorTone spray paint came up with a fast-drying protective lacquer for guitars. It provides a durable and glossy opaque black finish that can revive your instrument from its dull color and appearance.
I reckon it is challenging to make paint touches or even a complete repainting project on wooden surfaces, much more so on your beloved guitar. But this spray paint ensures a clean and attractive finish even on unfinished wood surfaces.
Spraying is easy with the versatile rotating nozzle design. It can be used vertically or horizontally to cover the entire instrument effortlessly.
Just make sure to do this in an environment with low humidity. Start with light or thin coats and prevent applying a single heavy coat at once to ward off any blisters or uneven paint patches.
Aside from that, you may use the ColorTone Clear Aerosol Guitar Lacquer for a deep and more glossy finish on your guitar. But even without the additional clear coating, this black paint itself gives off a smooth and sophisticated sheen.
Perhaps, the only caveat is surface compatibility; this particular paint is ideal for wood surfaces.
Cons
Not suitable for other surfaces other than wood
It is an excellent black lacquer spray paint to restore your guitar paint in the best way possible. It lends a glossy and smooth finish as long as you adhere correctly to the application instructions.
What to Look for When Buying Black Spray Paint
At this point, you are probably trying to weigh the pros and cons of the aforementioned black spray paint products. However, the following significant factors will help you determine which black spray paint best suits your preferences and needs.
Choose the Correct Black Shade
Black does not fall under a single shade. There is super black, midnight black, ebony, charcoal black, dim gray, carbon black, and many more. In fact, black has approximately more than a hundred different shades as a result of various color hybrids and undertones.
With regard to that, many brands provide a vast spectrum of black spray paints. You may choose the shade that perfectly complements your desired black hue, particularly if you want to match your interior or exterior designs.
However, some spray paints have discrepancies between their labels and the actual color. Some look more gray or dull than usual, while other spray paints might be a tad bit bluish. Therefore, I recommend checking a color swatch to determine the correct color codes of the shades you want. You may also peruse the reviews and sample photos if you are buying the product online.
Finish and Appearance
Black spray paints come in different finish types – glossy, matte, flat, semi-gloss, satin, and metallic. Apply gloss black spray paint to remodel a surface with an elegant sheen and modern appearance. If you want mirror-like luster, black spray paints in a high-gloss or reflective finish should do the job.
Matte black spray paint, on the other hand, does otherwise and thus, is ideal for surfaces that require minimal shine or gloss. However, a flat finish of black spray paint will spruce up the surface with little to no sheen at all.
Surface Type and Condition
Are you going to paint porous surfaces like untreated wood or cardboard? Or are you planning to work on non-porous surfaces like metals, glass, and plastics? Keep in mind that black spray paints will render different textures, shades, and stability, depending on the surface you are painting.
For that reason, it is crucial to determine the surface compatibility of the spray paint to achieve desired results. For outdoor surfaces or items, you should look for spray paint that can withstand harsh weather conditions and exposure to sunlight.
Furthermore, it is imperative to examine the surface condition to ensure an excellent finish and appearance. For example, some metal surfaces or parts might require rust-preventive spray paint to prevent corrosion. Automotive parts usually use acrylic spray paint for a water-resistant finish.
Ergonomic Design for Effortless Application
This refers to the nozzle design and the overall quality of the spray paint. Remember that investing in cheap black spray paint or substandard quality paint may result in poor-quality appearance and durability. Some wear out or chip too quickly while other spray paints clog very often. As this interrupts the painting job and wastes your effort, buying another spray paint might cost you more.
That said, I recommend checking reputable spray paint brands for ergonomic nozzle designs and reliable performance. One is the rust-preventive spray Rust-Oleum, which provides hassle-free application and optimum coverage with the any-angle nozzle and comfort tip.
Drying Time
The drying time varies depending on the brand or type of spray paint. Some black spray paints are dry to the touch in as fast as 10 mins, while some may take longer. Oil-based spray paints dry much slower, usually requiring 6-8 hours before recoating. If you often build the colors or textures, I recommend fast-drying spray paints since they deter dripping and uneven distribution.
Which Black Spray Paint Brand is the Best
It is quite hard to tell which brand is the best since every painting project requires specific needs. However, I would say Rust-Oleum is the best brand if you need to repaint surfaces seamlessly and provide rust protection at the same time. The oil-based formula holds up nicely, leaving the surfaces durable and protected against fading, heat, and other elements.
Meanwhile, Krylon is among the top-notch spray paint brands for quick and easy painting without surface priming. Plus, it can create a stylish and neat finish whether you go flat, glossy, matte, and more.
Although I consider these the top brands for spray painting, the ultimate brand for you would be the one that complies with your painting demands satisfactorily.
What Does Gloss Black Spray Paint Look Like
The black spray paint in gloss finish gives off a shiny appearance. Some black spray paints come in a high-gloss finish, creating a mirror-like or reflective appearance.
How Long Does Black Spray Paint Take to Dry
It all depends on the formulation or type of spray paint. Oil-based spray paints usually take much longer to dry and cure, ranging from 24 hours up to 72 hours or sometimes, a couple of days until they are completely dry. In that case, you should not apply additional coats until they are fully cured to prevent paint blisters and uneven patches.
Some brands, including Krylon, can provide dry-to-touch time within 10 to 20 minutes. This allows you to apply one or two more coats to get the desired finish.
However, take note that drying and curing time might have slight fluctuations from their recommended duration, especially when temperatures and climate waver. The paint thickness is also a significant factor that can affect drying time.
What is the Difference Between Gloss Black and Matte Black
Gloss black has a shiny appearance. Meanwhile, matte black has very little to nearly no sheen.
Is Matte Black the Same as Flat Black
No, it is not. Matte black has a subtle sheen while flat black has no sheen at all. However, these black finishes are often interchangeable because their difference is just by hair.
Conclusion
In this article, we have learned that finding the best black spray paint should provide a smooth and elegant finish, solid black shade, and durable paint quality. Although there are a plethora of black spray paints on the market, the ultimate pick will depend on your needs and preferences.
However, the aforementioned detailed guide and reviews will narrow down your options and assist you in making the right purchase. Hopefully, this can help you find the perfect black spray paint for a sleek and long-lasting finish!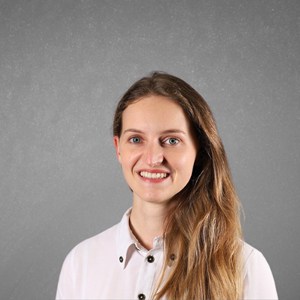 Art has always been a part of my life; it influences my upbringing and later my career choice. For me, it is always a part of my parenting technique. So for whichever purpose that you come to art, you can start here with us.