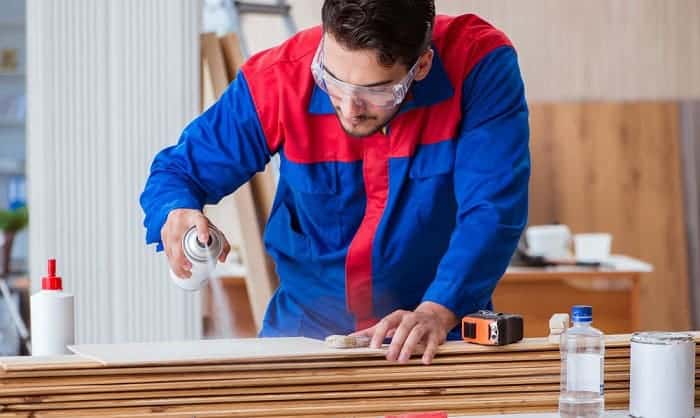 Nature has its exquisite beauty. Examples of these are trees with a variety of colors, sizes, and shapes. Even though we convert these trees to lumber, lumber to different furniture, and probably works of art, we are still left with beauty and awe.
Unsurprisingly, creativity can be seen on different wood preparations with the help of paint. It is not only in the hands of an artist but also in the perseverance of amateurs. Wood spray painting can still be done beautifully with an unlimited selection of beautiful colors from nature.
However, not all spray paint is alike. Each has its uses, vibrancy, texture, and quality. Every type of wood and its texture, on the other hand, has a corresponding spray paint compatibility and needed preparation.
So, you might be intrigued about what is the best spray paint for wood? What will be my buying guide in selecting the best spray paint for outdoor wood surfaces as well as indoors? How do I get to perform a smooth finish on wood with spray paint?
With all your wood projects in mind, the questions never stop. These are only some of the important questions we are going to answer in this comprehensive review. Join us as we review each of the most popular products in the market.
Best Spray Paint for Wood Reviews
1. Krylon K05150207 ColorMaster Paint
Krylon K05150207 ColorMaster Paint + Primer is flat white spray paint for wood and other surfaces. It is prepared in 12 oz and considered one of the best companions for big projects.
If you can easily use this on large-scale jobs, then smaller ones will be much easier to finish satisfactorily. I recommend this paint because it uses a specially patented 360 dial tip that helps you manage your painting process and quality.
You can easily wrap up your painting as near as 6 to 8 inches away from the surface without worrying about runs and drips. This is very important when we need color accuracy and even application.
One major advantage I like about this spray is that pressing the tip is no hassle, saving up to 80% of effort compared to other spray paints. Thus, this reduces finger fatigue, especially if you are working on big projects and wide surfaces.
With the ability to dry up in 10 minutes or less, this spray paint lets you finish your job on time. Aside from that, it is versatile; you can finish your projects indoors or outdoors.
This spray is very economical and gets the job done on time because it can provide premium coverage with just one spray. Therefore, it saves money and time. The product is also recommended for indoor use, but of course, extra care should still be observed since minor fumes may be inhaled.
Pros
Uses easy to press tip that eliminates finger fatigue
No runs and drips
Provides maximum coverage
Dries quickly in 10 mins or less
Best for wood and other surfaces like metal, plastic, glass, and papercrafts
For indoors and outdoors
Cons
Formulated to give flat color only
This type of wood finish spray paint is designed not to give brilliance on the surface and cannot be used if you desire a shiny outcome. But for projects that require a flat and non-reflecting color, this is still one of the best to choose. It is very user-friendly and provides maximum control for quality painting tasks.
2. Rust-Oleum 302592 Chalked Spray Paint
Most wooden furniture and works of art made of wood are best presented with a vintage appearance. Although we have a variety of wood spray paint colors to choose from, neutral colors still give us an awe-inspiring natural beauty.
This is true whenever I use Rust-Oleum 302592 Chalked Spray Paint with its gray and aged gray color. I believe this is one of the best Rustoleum spray paints for wood furniture if you want a classic but fresh-looking finish. Its oil-based formula and excellent adhesion make an ideal product for repainting jobs.
One of the best features I like about this paint is its ability to create a unique look using layering style with other Rust-Oleum Chalked Spray Paints. This can only be possible because of its excellent adhesion.
The quality of this paint is so tough that you can sand it before your next coat. You can also distress the surface for an aged and chippy vintage look, which is suitable for this type of chalky matte finish.
The only thing to remember is the 20-minute drying time for you to be able to make that next coat regardless of whether it is the same color or different colors to create a layering effect.
However, keep in mind that this product offers a chalky matte finish only. If you want to add gloss or brilliance to your repainting job, you might have to reconsider this.
Pros
One coat coverage
Dries in 20 minutes
Excellent adhesion even on a minimally prepared surface
Can create a vintage appearance on wooden surfaces
Ideal for distress patterns and style for a vintage look
Allows sanding before another coat
Cons
Chalky matte finish only with no brilliance or gloss
This versatile paint is an example of modern technology capturing classic and vintage styles on wooden projects. It may not give you a glossy appearance, but it will bring you back in time—when fresh wooden furniture is elegantly prepared.
3. KILZ L540746 Chalk Spray Paint for Furniture
When upcycling, we upgrade older things, especially furniture. This is how I always remember the unique quality of a KILZ L540746 Chalk spray paint for wood crafts.
Its formulation enables the paint to adhere very well, allowing it to serve as a primer for further recoating or other paint coats. If you are looking for an ultra-matte finish, this type is the one to choose.
Apart from that, I like the way it revives old wooden furniture back to its new state with a touch of modern technology, making it more durable.
Every 12 ounces can cover a total of 12 square feet area depending on the preparation of the surface and method of application. It needs 1 hour to dry before you can touch it and another hour to recoat. Not that quick drying but the quality outcome is worth the wait.
What I like the most about this chalk paint is it can be cleaned easily and safely with soap and water. You just have to shake it well enough so that the colorant tint will be mixed before use.
I do not have any issues with its performance. However, I think it would be better if I can recoat the surface in less than 2 hours. In that way, I can wrap up the job quickly.
Pros
Ideal for highly detailed objects and design
Delivers a remarkable matte finish
Excellent adhesion to most surfaces
With comfort tip technology to reduce finger fatigue
Can be safely washed with soap and water after drying
Cons
Takes 2 hours before recoating
Upcycling your vintage wooden furniture and masterpieces can never go wrong with this type of chalk spray. Various painting techniques like the distress and layering methods are some that I found to be very effective and elegant after every task.
4. Krylon K02744007 Fusion All-In-One Spray Paint
This Krylon K02744007 Fusion All-in-One spray paint is on top of the list with 25 square feet coverage in a 12-ounce can. Its adhesion is also remarkable in that it can be used on difficult surfaces without sanding or priming.
Being an all-in-one type of spray, this Krylon spray paint for wood and other surfaces is the kind you keep always handy. If you need a warm and cozy finish to your project, this satin gray color is what I recommend.
Gray is a classic neutral color that is ideal for every do-it-yourself or DIY project. With minor cleaning and no sanding requirements, it will surely adhere to any surface.
So, if you need to paint indoors or outdoors, it is not a problem with this type of Krylon spray paint. I consider it the best outdoor spray paint for wood surfaces and for indoors as well.
In just 20 minutes or even less, it dries and is safe to touch but I recommend an hour before you can safely handle the painted surface. It is also safer to recoat within two hours.
I appreciate the big button spray tip which reduces finger fatigue. I find this beneficial, especially if you are using it to cover a total of 25 square feet.
What if you need to reach difficult or complex areas? No problem at all because you can aim at any angle, spray all over the areas, and provide optimum coverage. Thus, this is truly user-friendly and highly economical.
On a different note, I understand that recoating sometimes requires a long time to do so completely. However, I have tried several products that dry faster than this product and allow under two hours for safe recoating.
Pros
Bigger coverage of 25 square feet
Dries in 20 minutes or less to touch
Remarkable adhesion on difficult surfaces without sanding
Durable paint
All-in-one paint and primer
Cons
Recoating window is 2 hours or after 48 hours
Spray paint is useless if it cannot adhere well to the targeted surface. There are also spray paints that need delicate preparations, sanding, and priming before the paint can be used effectively. This spray paint's ability to adhere to most surfaces makes it unique and versatile.
5. Rust-Oleum 7590838 Professional Enamel Spray Paint
There are household spray paints, and there are tough commercial-grade paints. If you need spray paint to withstand various weather conditions, especially tough enamel spray paint on wood surfaces, consider Rust-Oleum Professional High-Performance Enamel Spray Paint.
We always use this high-performance enamel paint on various industrial projects that demand excellent resistance to abrasion, fading, chipping, dulling of the color. This is also true if it is to be used as white spray paint for furniture outdoors.
Spray painting on an industrial level is labor-intensive and critically time-bound. Some household projects are equally demanding, especially for outdoor use. In my experience, this enamel spray gets the job done perfectly.
The spray tip has a high output function and can be sprayed at any angle for maximum control even if you need to spray it upside down. Indeed, it delivers on time and with quality as well as durability.
Furthermore, it exhibits a heavy-duty and industrial-grade quality that can withstand every weather condition. The paint dries in 15 minutes and is ready for a recoat in one hour.
It comes with a bigger 15 ounce can; thus, can provide quality paint for an area up to 14 square feet. Unfortunately, that is the maximum coverage of this size. Therefore, if you need to cover larger areas, you might need to purchase multiple spray cans.
Pros
Heavy-duty and high-performance paint
Dries in 20 minutes and ready for recoating in an hour
Provides superior coverage and hiding of uneven surfaces
Excellent resistance to abrasion, corrosion, and chipping
Resistance to fading and color dulling
Can be sprayed at any angle
Industrial paint formula with high output tip
Cons
A 15-ounce can cover up to 14 square feet only
If your paint is durable enough to withstand various weather conditions, resist abrasion, chipping, fading, color dulling, then it passes the criteria of an industrial-grade quality product. That is exactly what this spray product is.
6. Pintyplus Evolution Solvent Based Spray Paint
You surely agree with me that we need high-quality paint that minimizes messy drips and runs. This is crucial when working on valuable projects, such as wooden furniture or indoor cabinets. So, if you are fastidious with quality output, Pintyplus Evolution Solvent Based Spray Paint is what I recommend.
There are good reasons to trust this product. It provides a smooth, uniform, and glossy finish on wooden surfaces. Aside from that, it is ideal for metal, stone, paper, cardboard, and some plastic objects.
I remember painting irregular and complex items with this spray and amazingly, they turned out great and evenly painted. Because of its smooth spray application, no brush marks or spray marks are noticeable.
Have you encountered or tried using spray paint for wood chairs with spiral and carved designs? Quite challenging if you are to paint up to the smallest detail of the carved design. This spray paint is the perfect one for unusual-shaped projects.
Although this spray paint is one of the reliable products I use for difficult projects, I am not a fan of its strong chemical odor. That is why I recommend wearing a respirator mask. Much better if you use it outdoors or in well-ventilated areas.
Pros
Smooth spray application
Gives a uniform finish on any type of surface
Can cover irregular or unusually-shaped surfaces or objects
Leaves no brush marks
Excellent coverage with no runs, no drips, and spray dots
Can paint on small objects or designs
Cons
Has strong fumes and odor
Not all spray paint is formulated to deliver a smooth and fine finish. It has something to do with the right amount of pressure in proportion to paint viscosity and spray tip design. With that said, this is where this product does not fail to impress.
7. Rust-Oleum 245197 Universal Enamel Spray Paint
Most paint professionals deem that if your paint adheres to plastic and vinyl, then it is also perfect for wood and metal surfaces. I agree with them. This oil-based paint formula has the best adhesion and durability.
But of course, the paint formula plays a crucial role in resisting fading and chipping. Rust-Oleum Universal Enamel Spray Paint meets this standard. It works on almost all surfaces with excellent adhesion and toughness.
One of its primary merits is its formulation. I am impressed by how it can even prevent rust; thus, it can preserve and beautify wooden surfaces. It is highly recommended as a black spray paint for wood.
This spray paint delivers not only the needed durability but also natural beauty. It has a satin finish which provides a low-sheen appearance.
This paint also dries quickly to touch in 30 minutes and covers up to 15 square feet per 12 ounces can. But what makes this product so easy to use?
I enjoy the comfort and ease in using it because of the cap design supported by any-angle spray. Although some may not appreciate it, this feature allows me to paint hard-to-reach areas and narrow curves.
The comfortable grip trigger is also what I like about this spray paint. Continuous spraying is easy with no finger fatigue. It is like using an electric spray gun.
On a different note, there is a slight pitfall with its spray. It sometimes leaks or clogs, which is why it is important to shake the can before using it. It is also better to do some tests and spray on other surfaces to prevent messy spills and uneven applications.
Pros
Provides excellent adhesion in all surfaces
Durable and lasts long
Highlights its any-angle spray feature
Eliminates finger fatigue due to comfortable trigger design
Can paint hard-to-reach area with narrow cap design
Fast-drying
UV resistant
Cons
The sprayer may sometimes leak or clog
Overall, this spray paint is one of the ideal choices when the preservation of wooden furniture's classic beauty and prevention of rust are the primary concerns. It features a versatile sprayer.
8. Krylon K01000A07 Premium Metallic Spray Paint
If you are contemplating what spray paint to use on wood, you might consider metallic spray paint to upcycle your furniture or artwork. Besides, any wood surface transformed to a metallic appearance looks cool and upgraded.
Whenever I come across such ideas or projects, I always choose Krylon Premium Metallic Spray Paint to complete the job.
It features a deep lustrous finish, which is something I do not see every day. It has a very smooth and high gloss metallic finish that looks like a real golden metallic plating.
A touch of 18 karat gold in an object, furniture, or craft adds sophistication and style. This is exactly why I love this Krylon paint: it can revamp your projects and surfaces with elegant features.
It only takes 10 minutes to dry so you can immediately see the effect on your project and finish the job on time. Two hours to dry before you can hold it.
Moreover, an 8-ounce can cover up to 20 square feet. With just a few tweaks and painting jobs, you can quickly give your projects the sophisticated transformation they need.
One more thing, I like how it sprays and covers areas without any trouble. Hence, this allows me to finish the job in no time and evenly distribute the paint without ink blotches.
Just some heads up, this product has a strong and unpleasant odor although it is non-toxic. Therefore, it is best to spray it outdoors in a highly ventilated space to avoid dizziness and headache.
Aside from that, do know that this product provides superb results when stored properly in an area with below 85% humidity. The temperature should also range between 50 to 85 degrees Fahrenheit (10 to 30 degrees Celsius).
Pros
It gives off a realistic 18K gold color
Provides a wider coverage of 20 square feet for an 8-ounce can
Quick-drying; Safe to touch in 10 minutes
Leaves an elegant sheen and color
Sprays continuously for even applications
Non-toxic
Cons
Requires ideal temperature of 50 to 85 degrees and humidity is below 85% to achieve best results
Has a very strong odor
Sprucing up your projects with a sleek and sophisticated golden color is achievable as long as you have the perfect spray paint. Impressively, that is what this unique Krylon spray paint is all about.
9. Pintyplus Aqua Spray Paint
You can start your creative masterpiece with the right tools and products. With that being said, the perfect product for the job is a Pintyplus Aqua spray paint. If you are working on multiple repainting jobs, I bet these 8 4.2-ounce water-based spray paints are more than enough.
Since Pintyplus offers different sets of colors, you can mix and play with the shades, and perhaps, you will find your furniture spray paint colors from this set. They all provide excellent opacity and maximum hiding power, concealing imperfections and other surface issues.
After applying the first layer, you can repaint or add more almost instantly without worrying about uneven applications and paint spills. Then, this spray paint leaves a beautiful matte finish that gives off a polished and neat appearance, warding off brush marks and drips.
When it comes to performance, one of the best features I love is that these work well on low pressure, which translates to less overspray and messy spills or runs.
Honestly, I was skeptical about this feature but, surprisingly, it still gets the job done. I notice that the colors look more vivid and pigmented.
You can simply press the sprayer without difficulty and target complex projects that need quick and even application. You can even use it at different angles or upside down to reach other areas for full coverage.
My only issue is its odor. Although it is tolerable, I still recommend using it out in the open or areas with proper ventilation. It may be mild but some might find the smell unpleasant.
Pros
Delivers excellent opacity and coverage
Leaves a beautiful matte finish
Works on low pressure to prevent spills and drips
Smooth finishes eliminate brush marks and drips
Comes in different shades for a colorful variation
Easy to use; Can be used on multiple angles
Cons
Has a mild unpleasant smell
Having a set of professionally prepared and formulated paints such as this one will help you accomplish your projects to satisfaction. The impressive color quality, excellent coverage, and versatile low-pressure applications will beautifully flourish your work.
10. Martha Stewart 42882 Paint & Primer Spray Paint
Durable spray paint for wood is usually a formula of paint and primer in one. We can expect excellent adhesion on this type of formulation. This is what I like with Martha Stewart Paint & Primer Spray Paint.
Its formulation delivers a tough finish with maximum coverage in an 8-ounce can. While it seems small, it delivers very satisfying results. Furthermore, it boasts versatile formulation that can provide permanent paint and primer on multiple surfaces.
Although I usually work on wooden surfaces, it is nice to know that it is also compatible with metal and plastics. With just a few sprays, it can leave brilliant colors and a smooth appearance. Not to mention its gloss finish that ramps up the surface with a stunning sheen.
I tried the Camellia pink shade but if you want to try out other shades, this brand offers an extensive array of colors. This allows you to paint with your favorite hues; thus, enables endless creative works with a variety of colors.
I did not have any problem with the nozzles as they are easy to use. One press does the trick and covers wide areas with no trouble. Plus, it does not leave spills and drips.
Moreover, the fast-drying process is an advantage to easily determine whether it needs recoating or not. This one dries fast and is safe to touch in 10 minutes although it completely cures in 24 hours.
I noticed that the manufacturer allows spraying indoors. But with its awful chemical smell, I recommend otherwise. You should wear a mask or spray outdoors to avoid headaches, burning nose sensations, and other irritations.
Pros
Dries quickly in 10 minutes
Offers paint and primer formulation for versatility and durability
Excellent adhesion on most surfaces
Sprays easily for continuous and even applications
Does not leave messy drips or spills
Leaves a glossy finish for a beautiful sheen
Cons
Gives off an awful chemical odor
With its paint and primer formula in one, you can use it on a minimally prepared surface and still expect sufficient adhesion. Color matching is also made easy with the variety of colors this product offers.
11. Pintyplus Home Spray Paint Gray Moon
Pintyplus Home Spray Gray Moon can easily upgrade your home project to a work of art in the safest way possible. If you are aiming to refurbish your favorite dining chairs, this is the safest spray paint for wood chairs.
Working indoors is critical when you are using spray paints with strong fumes and odors. Having ample ventilation is also a must. But for this type of home spray, minimal ventilation is sufficient.
VOC or volatile organic compounds are solvents released by spray paints while it dries. A lot of it in an enclosed space is harmful to your health and the environment. Impressively, this product has done a great job in reducing its VOC content to the safest level without compromising its durability and paint quality.
As it improves aesthetic features, this spray paint amazingly conceals the surface, leaving no paint blotches and uneven applications. I tried painting indoor wooden cabinets, and it worked perfectly well with maximum coverage.
This type of home spray comes in two 400 ml cans just enough to complete painting jobs on time. Very ideal for indoor use but also great for outdoor surfaces and projects due to its low-odor formula. It dries in an hour but repainting can be done after 30 minutes.
Concerned about painting errors and adjustments? No need to worry because soap and water is enough to wash it off within 15 mins before it dries completely. That is the advantage of a water-based formula.
Here is a caveat: the nozzle malfunctions sometimes.
Pros
Low in volatile organic compounds (VOC) that promotes safety
Water-based formula for easy cleaning and adjustments
Low odor and great for indoor projects
Comes in two cans for uniform color to complete every job
Great for revamping vintage and classic wood surfaces
Cons
The nozzle does not work properly sometimes
We have here a product that not only makes painting easy but is also mindful of our health and the environment with a safe formulation. There might be some minor issues but this product can elevate your home projects by providing better paint quality.
12. Amy Howard At Home Spray Paint
Among neutral colors, black spray paint is the most popular and useful. It is one of the best spray paints for outdoor wood surfaces. Amy Howard At Home Spray Paint black color is what I prefer in terms of spray paint for wood outdoors. But of course, this type can also be used indoors.
Besides the elegant black color, this spray paint highlights its compatibility with other surfaces. It works on ceramic, glass, metal, and masonry as well.
When it comes to its paint quality, I must say that the thick glossy finish gives off a sophisticated look. Plus, the thick paint serves as a durable coat that withstands outdoor conditions.
What is more interesting is that you can still sand this glossy surface to achieve a higher gloss. In my experience, some brands do not allow that.
This makes the paint workable. I also like how you can add layers or enhance the mirror finish according to your preference. Just remember that it requires 2 hours to dry completely.
The nozzle works well when lightly pressed. It sprays easily and releases smooth and even paint that covers surfaces without a hitch. Moreover, this 12-ounce spray paint can cover areas up to 60 square feet!
Like most aerosol paints I have used, this one contains a lacquer that gives off strong fumes. That is why you should have sufficient ventilation for smaller projects. If your work surface is quite big, it is best to leave the house for a while to let it dry completely and fan the fumes away.
Pros
Delivers high glossy finish
Offers a coverage of 60 square feet per 12 ounces can
Has excellent adhesion on most surfaces especially wood
Releases a thick coat per spray
Provides a durable coat that can withstand outdoor conditions
When you need to cover your wooden furniture or other surfaces in black, this spray paint is one of the top picks that will do the job. Aside from its magnificent glossy finish, it lends a classy color to match your modern and minimalist home.
What to Look for When Buying Spray Paint for Wood
Spray Paint Compatibility & Suitability
Then, what is the best spray paint for wood? Always read the labels to check if the spray paint that you are going to purchase suits the type of surface you need to paint. Curing time is also a big consideration for you to estimate your repainting or recoating intervals.
There are spray paint formulas that can be used directly on the surface while other formulations can be used only on well-prepared surfaces. Being aware of this will save you time and money.
Spray Painting Comfortability
Spray painting quality highly depends on comfortability with the application method being used. The can should not be too heavy and the finger pad should be comfortable enough. There are spray paints with spray trigger attachment and ergonomically designed nozzles for easy spraying.
Price
Every spray painting project has its cost. Expensive spray paints do not always mean the best quality results. Even budget-friendly and cheap spray paints can accomplish a task if comfortability and compatibility were not compromised.
Do not just check the price, also check for reviews and instructions for proper use.
Is it Better to Paint or Spray Paint Wood
Painting your wooden project with a paintbrush may look less expensive than using spray paint. However, using spray paint is faster, more beautiful, and lasts longer if the surface preparation is well managed or executed. With these factors in mind, spray painting will be more practical.
Can I Spray Paint Wood Without Sanding
The real honest answer is, it depends. If your wooden furniture or surface is not damaged, not chipping, or does not need color change, then go ahead with spray paint after cleaning it well. If the surface is clean and just needs retouching, sanding is not required.
However, if the wooden furniture or wood surface is already old, damaged, or chipping, a well-sanded surface will give you a smooth painting result. Sanding the wood surface enables the paint to adhere strongly, smoothly, and leaves a more glossy effect.
How Do I Get a Smooth Finish with Spray Paint on Wood
Surface preparation is always at the top of the list when it comes to a smooth finish using good spray paint for wood. Compatibility comes next. If your wood surface is smooth then cleaning the surface is very vital. Consider these steps:
Make sure to remove all dirt, dust, and oils from the surface.
Sand the surface again while gradually shifting to the finest sandpaper to finally smoothen the surface before spray painting.
After every surface preparation, make sure you have the compatible paint for the project. Being able to clearly define the use and weather exposure of the painting surface will determine the type of paint to use.
Finally, carefully follow the manufacturer's instructions in terms of drying time, the number of coats, and area coverage per can.
Conclusion
Being able to identify the best spray paint for wood in the market today is not an easy task but quality reviews will help you make that decision. It is important to know the advantages and disadvantages of these products to meet your required suitability, comfortability, and budget.
So, the next time you visit your home depot whether in the US, the UK, or wherever you are, you will now be able to choose wisely and complete your spray painting on wood more enjoyably and satisfactorily.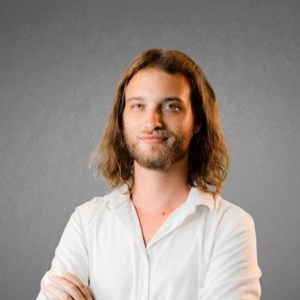 I am a former art teacher, so it is evident to me the importance of art in educating the new generation. We also want to help parents who plan to teach their children and desire the best tools and tips for them.