Wouldn't it be nice if you can define every detail of your brush pen art with precise lines and varying styles? That won't be a problem if you have the best brush pens for drawing. But how should you choose the perfect tool to ramp up your work?
It's a delightful treat to wrap a refurbished art, but having the right kind of brush pens will also enhance your drawing skills. You'll even learn which brush tips are compatible with your techniques and projects as you explore tip sizes and types across brands.
Finding the ultimate pick may seem a bit challenging, but fret not! I'll back you up with comprehensive reviews of topnotch brush pens and a buying guideline to help you out.
1. Kuretake Fountain Brush Pen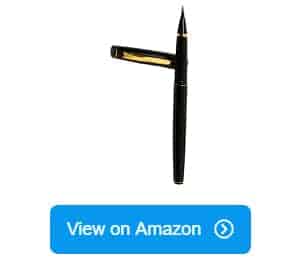 For exceptional brush pen quality and elasticity, I'm hands down to this Kuretake Fountain Brush Pen. Beyond its sophisticated appearance is a merge of versatile and precise application.
I get to enjoy creating detailed lines and polished strokes because of its natural sable brush tip. The fine bristles of the tip also provide the flexibility that can construct multiple line widths ranging from extra fine to broad.
It has the softness and bounce in every stroke that renders optimum responsiveness. This characteristic allows you to create delicate marks and subtle lines for expressive illustration.
Other than that, it pushes the art quality to a couple of notches due to its highly pigmented ink. It can deliver impeccable smoothness whenever you break it in for drawing, sketching, and calligraphy. If you want to enhance the details with different line weights and textures, a gentle turn to different angles will do the trick.
Surprisingly, the ink is consistent and doesn't easily bleed. It is water-resistant so you won't have to worry too much about ink blotches and smears.
Moreover, the extra ink cartridges are definitely a treat, making the pen reliable for long-term use. Plus, the refillable ink offers hassle-free replacement as well as the tip.
It involves a learning curve to control the pen and get used to it, but I must say it's one of those brush pens for artists that are easy to use. Therefore, both novice users and experienced artists can give this a shot.
Pros
Features flexible and durable natural sable hair brush tip
Able to produce various widths and textures
Water-resistant pigmented ink
Effortless application
Comes with extra ink cartridges
Stylish and elegant appearance
Cons
Requires some time to get used to it
Overall, it is a high-quality brush tool that deserves a spot in your brush pen arsenal. It boasts its flexibility that lets you alternate between different line widths effortlessly!
2. Pentel Arts Portable Pocket Brush Pen
It's a bummer when the beautiful and bright shades of your artwork start to fade in a short time. Perhaps, you need a fade-resistant drawing tool such as this Pentel Pocket brush pen.
It highlights its lightfast ink that preserves the quality of your drawing. The product also features water-resistant, thereby preventing it from smudging and bleeding through the paper.
As the name suggests, it is very compact so you can carry it around and just take out whenever you need it. If you often move places to capture scenic spots to draw, you'll find this pen quite handy.
Besides its portable size, this drawing brush pen boasts its flexible medium nib that can build different widths of strokes. With proper angles and application, switching between broad and super fine lines won't be a problem at all.
Although the brush tip is elastic, it has enough firmness that you can easily control. If you put on heavy pressure, you can get consistent bold lines. Give it a gentle glide, and then you can produce fine upstrokes and thick downstrokes.
It isn't a Pentel colour brush pen, though. This set includes an extra ink cartridge but only in black color. I guess the limited ink options are a slight downside unless you prefer a monochrome painting. It also sometimes leaks if not properly stored.
Pros
Fade-resistant and water-resistant ink
Very portable and compact
Features a medium nib
Firm but flexible brush tip
Renders fine and broad line weights
No smudging and bleeding
Cons
Black ink only
Leaks sometimes
Despite these issues, I still consider this one of the top-rated portable brush pens that can provide varied widths and precise application.
3. Sakura Pigma Professional Set
This professional set is a treat of three different brush tips – fine, medium, and bold. The variation of these brush pens makes drawing a lot easier because every tip can cover your basic brush pen needs.
As they provide optimum flexibility, you can explore a wider range of line styles and consistencies. Just as when I work on tight lines and complex details, the fine brush tip does an incredible job. The same goes for medium and bold nibs when I want to fill in gaps with thick and dark shades.
What's more impressive with these pens is the pigment-based ink. It offers superb benefits that help maintain the deep tones and overall quality of your art. It is fade-resistant, thereby keeping the ink long-lasting and lightfast.
It dries very quickly so I don't have a lot of problems with smears or blobs of ink every time I try out some techniques. I am also pretty impressed with its waterproof ability because I can paint it over watercolor without any trouble.
I must say they are very expressive and every application renders significant effects on the lines or any inking method. But even when I use them for calligraphy, lettering, or note taking in cursive writing, they work very well.
In addition to that, the pens don't have any gritty feeling but rather lend a smooth glide in every stroke and transition. No brush loading needed and it works right out of the box.
Although the manufacturer labeled it as a professional set, beginners won't have to shy away from these drawing tools; these brush pens are easy to use and affordable.
However, these pens would've been perfect if the ink was refillable.
Pros
A set of 3 brush pens with different tip sizes
Flexible brush tips
Can create variable line styles and widths
Fade-resistant and waterproof ink
Does not smear or bleed
Easy to use
Nonetheless, this brush pen set is for everyone to try. It allows you to learn the basics and try out variable line styles and techniques without spending a massive outlay.
4. Copic Marker Gasenfude Nylon Brush Pen
The Copic Gasenfude brush pen may just be a single piece of drawing tool but it can unravel lines of different sizes.
If you lay it out on a paper, you can tweak the pen in multiple angles and you'll come up with thick and thin strokes. The solid black ink gives off artistic shading effects that will amplify your work. It can define outlines and add dimension to your ink drawings as well.
But my favorite part of it is the Copic-proof ink that prevents ugly smears, bleeding, and messy ink specks when applied on a paper. For a neat freak like me, it's an artwork saver, especially if you want to hang it for display.
As the ink is also waterproof, it becomes workable, thereby allowing you to apply watercolor or other types of inks over it without any trouble. I thought this is an advantage, especially if you usually work with mixed media.
Another highlight of this brush pen is the flexible nylon tip. Although it is actually slightly firm, it remains elastic to deliver a smooth and easy application.
It's very responsive so you've got to keep your hand steady to achieve a wide range of lines. Unfortunately, the ink is not refillable.
Pros
Waterproof and Copic-proof ink
Adds dimension and different line styles and thicknesses
Does not smudge or bleed
Very flexible nylon brush tip
Can be used with other art media
Still, you'll find this waterproof brush pen quite a steal for an exceptional quality that won't wear out easily over time.
5. Kuretake Zig Cartoonist Brush Pen No.8
Suppose you need to produce the most intricate strokes on your art, an extra fine brush tip would be perfect for the job. With that in mind, the Kuretake brush pen No. 8 boasts its very fine fibers that can produce consistent and precise lines ranging from thin to broad sizes.
The flexibility of the tips provides adequate responsiveness that can accentuate brushing techniques. The strokes are on point whenever I use it for illustrations, outlining, sketching, and inking besides drawing.
In addition to its elasticity is a durable quality that keeps the tip in its uniformed shape. Therefore, this prevents it from fraying or splitting even when it takes a beating due to constant use.
In terms of its ink flow, it goes on smoothly, and hence, the pens stay essentially lubricated for continuous application. Besides that, the refillable ink is water-based and odorless as well, which contributes to its smudgeproof and bleed proof capability.
It doesn't leak or bleed through paper, even when I come up with heavy and deliberate strokes. It just amazes me how it provides rich and solid black ink in any consistency and style you draw it with.
When it comes to its appearance, it has a sleek and slim body that feels nice in the hand. I was skeptical at first with its long body, but it actually wasn't bad at all.
I thought it's much easier to draw with and write with such a design. Even novice artists would find it easy to use and practice with. However, it has a tendency to produce heavy ink flow so you've got to be careful as you use.
Pros
Extra fine and flexible brush tip
Produces solid and rich black ink
Bleedproof and smudgeproof
Refillable ink
Ergonomic long body
Anyhow, you can't go wrong with this brush pen if you're after intricate lines and complex details. It has a very fine and flexible brush tip that will handle that job without a hitch!
6. Tombow Fudenosuke Brush Pens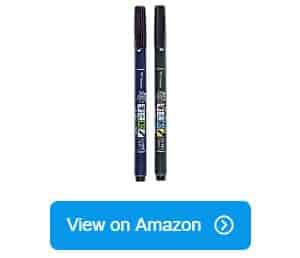 If there's another reliable and popular brush pen brand you shouldn't miss, it is definitely Tombow. Coming from its vast lineup of drawing tools are these Fudenosuke brush pens that offer soft and hard tips.
I like how you can benefit from both types, although the significant difference is the applied pressure and control. The hard tip offers better control but heavier pressure while the soft tip demands otherwise; it needs light pressure and a steady hand.
These flexible brush tips have the ability to create various drawing styles and lettering techniques. With just a gentle tweak on the pressure, you can build depths and varying strokes from extra fine, fine, and medium.
It's nice to have these consistencies, especially if you're very particular with the kind of lines you need. This allows you to explore the strokes that best suit your style when drawing with a brush pen.
Although you might fancy a Tombow dual brush pen, you'll have the same promising quality with this set. The ink is highly pigmented and water-based.
Not only is it odorless, but also it renders a rich black color that would be great for monochrome painting, sketching, detailed application, and even when you're just doodling.
Moreover, the sleek and slim body design makes it more comfortable to hold and use. However, it would've been better if the ink is refillable.
Pros
Features hard and soft brush tips
Produces a wide range of line weights and styles
Pigmented and water-based ink
Ergonomic body
Odorless
Despite this minor issue, these versatile brush pens can keep up with your preferred drawing style. Whether you're a novice artist or a professional one, you can revel in diverse strokes and textures.
7. ARTEZA Real Brush Pens
In terms of capturing the stunning effects of watercolor, these Arteza Brush pens can spruce up your artwork without the typical mess. It presents an array of beautiful brush pens in assorted colors.
Besides the vibrant hues, the primary component that makes these pens stand out is its non-toxic water-based ink. This type of ink does the remarkable job to revamp your drawing with rich colors and different textures.
These brush pens feature incredible blendability that can produce exquisite layers of colors. They can also be dipped in water to refine your drawing with watercolor effects like glazing, washes, subtle lines, or gradient shades.
But even without mixing the pens with water, these premium paint markers give off delicate touches for dry brush techniques, calligraphy, sketching, making illustrations, and a lot more.
I also want to highlight the flexibility of its durable nylon brush tips that are reliable for effortless application. This pointy tip can make various line weights, depending on your hand pressure.
You can draw precise and dainty details with light pressure while heavier pressure will result in bold streaks of colors and lines.
As for its appearance, the pens look sleek and stylish. They also come in compact and portable sizes that are easy to hold and carry around.
I really enjoy using these pens except for one caveat: they're vulnerable to leaks and spills when not properly stored. I unknowingly left one of the pens upside down before and it just started leaking.
Pros
Features non-toxic water-based ink for artistic watercolor effects
Can produce various widths and brush techniques
Blendable vibrant colors
Durable and flexible nylon brush tips
Sleek and stylish design
Cons
Easily leaks without proper storage
Needless to say, these artistic pens are a less messy way to create watercolor-like features in your painting. You can revel in blendable bright colors and flexible tips for exceptional painting results.
8. Zebra Fude Sign Brush Pen
It's nice to have the convenience of getting all the tip sizes at once, even more so when each pen performs on point. Concerning this, these Zebra Fude brush pens showcase super performance, not to mention its very affordable pricing mark.
This bundle includes four pens with different nib sizes- fine, medium, extra fine, and regular. The smaller nib sizes are ideal for sleek and intricate details, while the medium and regular nibs can deliver thicker lines and strokes.
For a bunch of disposable pens, I don't expect high-quality performance. But it's actually the other way around; it's fascinating to see that each tip renders satisfying lines and smooth strokes that can ramp up your work.
I can take delight in a good variety of lines and effortless crips lines whether I draw or make lettering. It glides like a breeze, whenever I create thin upstrokes and thick downstrokes.
But another impressive feature is the quality of the nibs. They are neither too soft nor too hard, which gives off an optimal bounce in every stroke. Because of this, they are also much easier to control, allowing beginners to practice their techniques without a hitch.
Other than that, the wet ink flow delivers consistent lines without any blobs. Bleeding and messy smudges aren't a problem even when I use them on an ordinary computer paper.
Probably the slight drawback of these pens is the ink longevity. I was able to work with it for a couple of months before it ran out. The appearance is also just so-so. But I guess that's what you can expect from disposable pens.
Pros
Offers 4 different types of tips
Delivers smooth strokes and varied consistencies
Excellent ink flow
Features flexible nibs
Easy to use and control
These brush pens may not be the fanciest, but they offer promising results nevertheless. The variety of tip sizes is all about versatile performance that can elevate your skills in brush lettering and drawing.
9. Pilot Futayaku Double-Sided Brush Pen
When you're caught between fine and medium tips, you won't have to worry about carrying around two pens every time; you can have both types with this Pilot double-sided brush pen. It features a fine tip (0.3cm) on one end and a medium tip (0.7cm) on the other.
I love the dual design where you have the fine tip for narrow lines and dainty details and a medium tip for thicker widths. The larger nib also does the trick when I need to fill in darker areas or produce solid shades.
Besides these features, the tips are made of felt material. Although they aren't too stiff, they feel much firmer than nylon and hair brushes, making it easier to hold and control.
So if you're new to brush drawing or lettering, you may find this pen is quite awesome, especially if you often draw with heavy pressure.
The ink also flows smoothly right out of the tips. But even when it lends a solid flow every time the tip touches the surface, it doesn't cause any leaks or smudges. It doesn't bleed as well. Plus, the ink is highly water-resistant.
I like how it gives off an effortless drive that produces clean and smooth strokes. This is why I can easily use it when I work on traditional illustrations, write notes, or just doodle. Those artists who love to create comics might also find this an amazing brush pen.
When it comes to its body, it exhibits a plastic grip that provides a sturdy and comfortable feel when held. It also comes with a snap-on cap that secures the tip from drying.
The only letdown with this brush pen is the non-refillable ink.
Pros
A double-sided brush pen
Features a fine tip and a medium tip
Easy to hold and control
Able to create thick and thin lines
Ideal for amateurs and professional brush pen artists
Overall, this versatile and portable drawing brush pen is a perfect treat for beginners and professional artists. It embellishes your artwork with multiple consistencies with just a quick switch!
10. Pentel Fude Brush Pen Extra Fine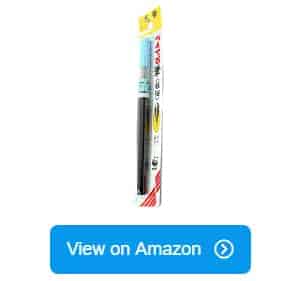 This Pentel Fude brush pen is all about versatility and precision. It highlights the extra fine tip that does a great job of creating a wide range of widths. It delivers smooth transitions that can amplify your work with intricate details and refined lines.
Aside from that, the nylon bristle tip is very flexible. It renders expressive and ultra-thin strokes, which I find impressive when I want to add dramatic and artistic effects. The tip just glides on seamlessly without leaving any smears or ink blots.
What also stands out with this brush pen is the ink cartridge. It holds a nice amount of ink that optimally lubricates the tip for continuous application.
To increase the ink flow, you can gently squeeze the soft plastic barrel. It's a design I don't usually see in brush pens, but it helps with the ink flow. And in case the ink runs out, you can easily replace the ink cartridge.
As the ink is dye-based, it is water-soluble. Therefore, I was able to create soft lines and subtle shades that look like a watercolor painting. It is also suitable for ink washes and monochromatic drawings.
Considering its soft and very fine tip, it demands a steady hand for superior control. It may take some time before you get used to it. That's why it isn't ideal for beginners.
Other than that, I think the unique cartridge design is one easy way to keep the ink flowing. But as it isn't a common tweak on brush pens, some users may find it hard to use.
Pros
Features an extra fine nylon bristle tip
Flexible and soft tip
Able to deliver ultra-thin and intricate strokes
Allows you to manually optimize ink flow
Features dye-based ink for soft and subtle shades
Cons
Uncomfortable cartridge design
Not beginner-friendly
The cartridge is probably not everyone's favorite. But this pen is still a wonderful drawing tool that experienced artists can enjoy to accentuate artwork details.
What to Look for When Buying Brush Pens for Drawing
Type of Tip
The type of tip is crucial when choosing a brush pen. Although they may look the same at a glance, brush tips come in three types: natural hair, felt tip, and synthetic bristle.
A brush tip that is made from natural hair is typically derived from animal hairs. This type tends to be more durable than those brushes with nylon tips. It also lends a similar feel of a real brush, allowing the artist to draw with better control.
Generally, hair brush pens have the ability to hold liquid for a much longer time, particularly those brushes made from premium quality weasel and sable hairs.
They are versatile in terms of producing varied widths. Furthermore, this kind of tip also provides great elasticity that gives off nice bounce every time.
This beautifully crafted tip dispenses liquid smoothly every time the artist puts pressure on the brush. With such capability, it is considered an ideal design when working on different art media such as ink and watercolor.
Felt tips, on the other hand, tend to feel firmer than hair brush pens. With such a design, this makes them much easier to control, especially when producing consistent lines. Beginners can also take advantage of such firmness to create predictable and smooth strokes as well as intricate details.
For a soft and flexible performance, synthetic bristle tips are among the best choices. But take note that the quality of bristles may vary from one brush to another. Some brushes that are crafted with flimsy nylon tips tend to deform or fray over time.
You may look for bristle tips that aren't loosely packed but sourced from high-quality hair fibers. They are exceptionally soft and flexible, making them highly responsive even with the subtlest hand movement. Such characteristics are reliable for producing very fine and precise lines and details.
However, amateurs may find it a bit difficult to work with soft bristles as they demand superior control to achieve desired consistencies and strokes. But they don't have to shy away from such brush tips as they can get a hang of it eventually with regular practice.
Tip Size
The tip size refers to the thickness or density of the brush tip, which may vary according to the bristle type. There are brush pens that come with fine tips and some with medium and broad tips. You may find them all in one set while some brands may only provide particular sizes.
Each size has its respective advantages to create various consistencies. In this way, you can emphasize certain details on your artwork and define different strokes and textures.
If you want to draw precise details, go for thin tips. However, they tend to feel a bit scratchy or rough at times.
Contrary to thin tips, those brushes with broad tips lend a smoother feeling, allowing you to write and create strokes and lines in a breeze. They are also suitable for bolder and dramatic strokes, especially if you want to highlight solid hues.
Ink Flow
It's heartbreaking to see ugly streaks and ink blobs on your art because your brush pen doesn't provide consistent and optimum ink flow. But you can prevent this mess if you make sure the pen dispenses ink smoothly. However, you may notice differences in ink flow across brands of brush pens.
Some deliver wet flow that can produce solid and vivid lines the moment the tip touches the surface. But this requires a careful application to ward off smudging and bleeding, particularly when your hand moves slowly. That's why it is recommended for artists who are experienced or skilled with such ink flow.
Those brush pens with dry ink flow have an advantage in terms of neat application. As such flow doesn't lubricate the tips too quickly, it won't smear or create messy streaks and splotches even when you take your time working on your strokes and details slowly. There's no need to rush!
The only slight pitfall with dry tips is the usage of ink. As it may not dispense ink with the initial application, it demands a higher amount of ink than usual.
If you often work with mixed media such as watercolor and various types of inks, it is imperative to check whether your brush pen is waterproof, Copic-proof, or water-resistant. This keeps the ink intact, smudge proof, and workable even when you add layers of watercolor or other inks.
The colors and lines won't dissolve easily but rather stay crisp, stable, and long-lasting. One impressive brush pen review of a waterproof pen is the Copic Marker Gasenfude Nylon Brush Pen.
Pigmentation and Lightfastness
The pigmentation is another factor that can make or break your brush pen. However, this greatly depends on your preferences and needs. Some brush pens provide vivid shades of black while other designs keep understated tones in gray and lighter shades of black.
The brush pens you'll find in the market are usually in black. You can use this in calligraphy, drawing, making illustrations, doodling, writing, and many more. Some brands, however, offer brush pens for coloring that provide a wide selection of shades to add bright and colorful embellishments to your art.
You can opt for dark tones of black if you wish to accentuate the details of your work with solid and bold shades while gray and lighter hues would be great for softer and more gradient tones.
When you're done picking the shades, the next thing to do is to check the color quality and lightfastness. Lightfast inks don't wear out or fade easily over time, especially when your art is often exposed to light.
Elasticity
The elasticity of a brush tip is another important feature to take note of. When the tip reverts to its original shape, it showcases flexibility that allows the artist to render seamless transitions and strokes.
An elastic tip also lends a softness that is sensitive with hand motions and hence, suitable for creating very fine lines and complex details.
When the tip of your brush isn't elastic, it loses the optimum bounce, making your tip more vulnerable to deformity. However, the firmness of a tip could be an advantage for beginners as it is much easier to hold and control.
Grip and Comfort
Although brush pens are generally engineered with ergonomic bodies, it is still important to determine which design feels great in the hand and best suits your hand movements.
Fortunately, many brands offer designs that resemble regular pens and their sleek shapes. Hence, they lend a comfortable feel that lets the artist maneuver and work on its strokes and techniques with no trouble.
Some brush pens, however, look like markers while other brands add rubber grips around the body to keep the pen from slipping. Such a design also provides additional comfort for an effortless application.
Skills, Techniques, and Personal Preferences
As you jot down these important features and factors, you shouldn't forget to consider your skills, techniques, and what kinds of arts and creative projects you usually engage in.
Are you going to use it for calligraphy? Do you often work on drawings and making illustrations? Are you planning to mix it with other types of art media such as watercolor?
You may also consider the shades and how many pens you need. Do you need colored brush pens to amplify your art with a spectrum of colors? Perhaps, do you wish to keep the details monotonous with black color? What kinds of consistencies and fonts do you want to achieve?
These are some of the questions that can help you identify which types of brush pens you should go for. But you can also give thought to the pen's design, size, brand, and price.
Aside from that, if you've just been getting into calligraphy or any form of art using brush pens, there are brush pens for beginners or student-grade sets that you can practice with.
Professional sets are also available and are suitable for experienced and professional brush pen artists. One example of this is the Sakura Pigma Professional Set.
Frequently Asked Questions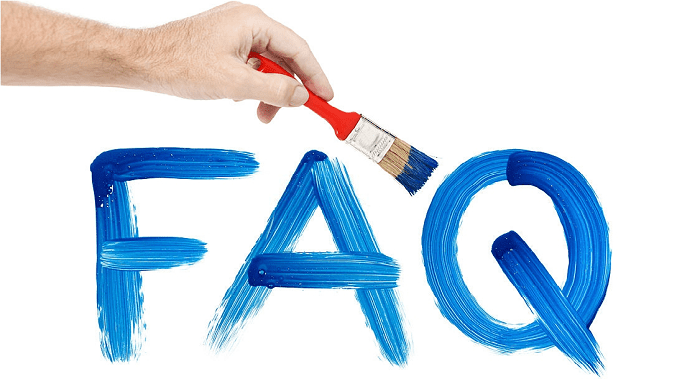 What are the most trusted brands for drawing brush pens?
Pilot, Pentel, Kuretake, and Arteza are some of the most trusted brands that you'll find in the market. Their reputation defines the years of providing quality art supplies including the best pens for drawing.
They can introduce you to different types and designs of brush pens, especially if you're trying them out for the first time and not sure which type to pick.
These trustworthy and reputable brands also offer a vast array of brush pens that can accommodate artists of all levels. This is also one of the main reasons why a lot of professional and amateur artists opt for these brands to elevate the quality of their artwork.
How do you use brush pens for drawing?
It might feel a little intimidating to use brush pens for the first time, but it only takes regular practice sessions to understand the basics and learn the proper techniques. As you get a hang of it, you'll be able to develop and enhance your brush pen skills in no time.
To help you out, I'll walk you through some of the easy and effective ways on how you can use brush pens for drawing.
Use your dominant hand to hold the pen.
If you want to provide better control over your pen as you create strokes, I recommend you hold the pen near the nib or just right above the tip. However, you can still decide which position lends the utmost comfort.
Try to keep your wrist stationary and even. With this position, you're letting your arm movement to take over and produce smooth and easy strokes. I usually don't put the pressure on my fingers when I write or draw and hence, I can keep up with a steady pace and create consistent lines.
If you're using a brush pen with a firm tip, you're in luck for better control and precision. Put on ample pressure to achieve artistic effects. However, the pressure may also depend on the ink flow.
Some dispense a lot with just a slight application while other pens do otherwise and therefore, they may need more pressure. Whatever the flow is, you want to avoid smudges, bleeding, and messy ink blotches as much as possible. Trying your brush pen out on a scrap paper might help.
For soft brush tips, keep the pressure light as they are more responsive even with subtle hand motions. You can use this to add complex lines and details to your art.
To master the basic techniques and styles of writing, you can start practicing on a piece of paper. If you're working on different fonts, you can use printouts of various font styles and trace the letters.
You can also do this if you want to learn how to draw with brush pens. This can help you develop consistent strokes and neat lines.
What can you draw with a brush pen?
You can draw characters, portraits, lettering, calligraphy, doodles, illustrations, and pretty much everything under the sun. You can let your creative imagination take over to draw artistic images and picturesque scenes with a burst of beautiful colors.
If it gets a little difficult to draw with brush pens at first, you can always start with the basics and easy subjects. As mentioned above, you can try tracing some images from printouts until you learn the proper and effortless strokes and transitions.
Where to buy?
There are a lot of art supply shops or craft stores that sell various brands and designs of brush pens for drawing. You may also check your local art shop and popular retail stores such as Walmart, Michaels, Lowes, and Home Depot for the availability of these items.
Many manufacturers have also set up their official stores online for hassle-free shopping. Besides that, you can access a vast lineup of brush pens through online platforms such as eBay, Etsy, and Amazon.
You will discover high-quality brush pens across brands and designs with just a few clicks! As these online stores offer deals and discounts from time to time, you can find premium quality purchases without getting way over the budget.
How to care and clean?
These brush pens do not demand extensive upkeep. While they are easy to care for, take note that their inks may still dry out if they aren't properly stored. Make sure to put the lid or cap back on after every use. Keep it tight and secure to prevent any messy spills and leaks.
When you're all done with the brush pens, store them in their case. Put them in an upright position as much as possible to ward off any problems with the ink flow as it may lead to leakage.
To keep the brush tip in its top shape, write or draw with your brush pen at a right angle; otherwise, it might fray easily over time. You should also avoid mixing it with other types of art media if your brush pen isn't specifically designed for this.
Conclusion
To wrap it up, investing in the best brush pens for drawing is investing in the exceptional beauty of your art. Whether you're a calligrapher or an artist who loves to engage in creative projects, there's a ton of brush pens to choose from, and finding the ultimate pick won't always have to be a struggle.
All it takes is some careful research about the significant features of brush pens such as the type of tip, elasticity, pigmentation and lightfastness, ink flow, and comfortable grip. Aside from narrowing down the choices with these reviews, the perfect choice ultimately comes down to your preferences, skills, and needs.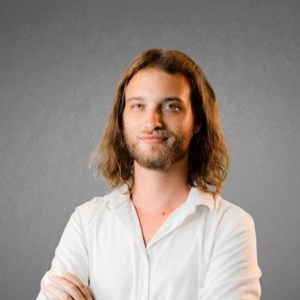 I am a former art teacher, so it is evident to me the importance of art in educating the new generation. We also want to help parents who plan to teach their children and desire the best tools and tips for them.