Every architect owns at least one set of pens to sketch their ideas and take notes. More than just drawing tools, these pens bring to life the structures, buildings, and landscapes that we see today.
Beauty and precision matter when it comes to designing and presenting ideas to clients. The pens should work well with watercolors, markers, pencils, erasers, and other instruments that architects use. Otherwise, the inks would lift or smear when the penciled markings are erased.
While you can always use a ballpoint, it is still better to have a pen set with plenty of nib sizes. For that, let's look at the features of the best architecture pens.
Best Architecture Pen Reviews
1. Sakura 30062 Pigma Micron Pen Set
Coming in at number one is the Sakura Pigma Micron pens. A favorite in the design and architecture industry, these architect pens are specially designed for sketching and writing.
One of the reasons why I love using these architect pens is that it does not bleed. This leaves the backside of the pages I drew on free of ink, allowing me to maximize the sketchbook and render designs neatly. On top of that, the fast-drying waterproof ink makes it safe for me to use watercolors or alcohol-based markers.
Aside from the smooth flow, the black inks are well-saturated. Whether I use it for writing or coloring shapes, the color is opaque, so I do not have to go over the areas I shaded or marked. Plus, the ink is fade-proof. Architects who build a portfolio of their designs can confidently present their past work and not worry about discoloration.
Moreover, the set includes different point sizes. This combination allows me to add details and emphasize the foreground and background in my designs. Thanks to the metal that holds the tip, the pen provides enough stability to produce precise illustrations. In combination with the lightweight body, drawing for long hours is painless.
Perhaps, the only issue I have with these Pigma Micron pens is that the tip widens slightly after months of using it. Then again, I might just be heavy-handed by nature.
Pros
Suitable for architecture work
Safe to use with watercolors and alcohol-based markers
Has opaque ink for sketching and coloring
Enables you to work on details, foreground, and background
Has superb archival ink to prevent discoloration
Cons
Has sensitive tips that widen over time
While Sakura Pigma Micron pens are not made exclusively for architects, this set is suitable for the type of work that an architect does. From writing to inking your sketches, these are the best pens for designers!
2. Staedtler 308 SB6P Pigment Liner
Designers and crafters hate scratchy pens and this set of Staedtler Pigment Liner eliminates that issue. That's just one of the features why professionals from any field are obsessed with these pens.
What makes this a great set of pens for architects is that the pigment ink. Even if I use these pens to write in a composition notebook or bullet journal, the ink does not bleed to the other side. In terms of coverage, the ink's rich, deep black tone pops out even on colored paper.
Boasting strong lightfastness, I can use this for final artworks in commissioned projects or signing important documents. Fade-proofing my work helps preserve them in case I need to refer to them in the future.
Furthermore, the tips release a smooth flowing ink that I find useful for coloring. Given the nib options that this set provides, I can play with lines to create intricate designs and floor plans. Also, the sturdy tips ensure that the quality of the lines I draw do not change even if I tend to press hard.
Lastly, I love the casing of these pens. If I want to work, I can flip the lid back to convert the casing into a pen holder. This is a nice touch since it allows me to see all the pens and pull what I need. It prevents the pens from rolling off the table, too.
For lefthanders, let me just mention that the pens do not dry as quickly as other brands. If you are not careful, you might accidentally smear. But considering the color quality, this issue is just a small trade-off.
Pros
Excellent for coloring, sketching, and writing
Ensures your designs and writing are fade-proof
Has ample selection of tip sizes for sketching
Does not bleed on most types of paper
Includes a casing that can transform into a pen holder
Cons
The inks may cause smearing
Promising smooth writing and sketching, this set of Staedtler Pigment Liner pens is a great addition to your design toolbox. Thus, this drawing pen set is widely used in the field of architecture.
3. PILOT 11001 Razor Point Pens
Working on architectural designs means making sure that every detail looks precise and clean. If you want to draw razor-sharp lines and neat handwriting, this set of 0.3 mm pens is a good investment.
Available in packs of 12, the supply will last me a long time since I use pens heavily at work. Alternatively, you can buy this Pilot architect pen set for your office. Besides having professional looks, the ink quality of this pen is also suitable for different types of tasks.
For one, the ultra-fine point is great for filling out forms and jotting down ideas in a planner, where the writing space can be tight. Because of that, I prefer this ballpoint pen.
I also use this for quick sketches and adding details in the design of a building, landscapes, and indoor spaces. Dubbed as a "marker pen," the tip releases the ink swimmingly and glides smoothly on paper.
Despite the point size, the vivid black ink is highly visible on paper. More importantly, the ink keeps up with my speed and does not blot when I stop for a few moments. So far, I also have no experience of smearing or bleeding.
Working on designs for long hours feels comfortable with this pen. The tip is supported by a metal collar that prevents wobbling. One small detail that I love is the yellow-tipped cap. As you know, pens can be hard to find inside the bag and this small yellow marking makes it easier to find.
Of course, no product is perfect. I have to say that I would not recommend this pen with watercolor because it is not entirely waterproof. Perhaps it would work if you will outline your watercolor painting once it is completely dried. Just like any other ultra-fine tips, the nib wears down over time if you are a hard-presser.
Pros
Has a professional-looking pen design
Suitable for office supplies or individuals who use pens heavily
Great for writing in small spaces
Useful for technical drawing
Designed for long hours of sketching and writing
Cons
Not suitable for watercolors
Nib tends to wear down over time
Overall, the features of this drawing pen can boost your work efficiency. Free of issues like skipping and blotting, the smooth flowing ink keeps up with your writing and drawing speed.
4. Lamy L17F Safari Fountain Pen
No matter how far advanced this world is in the technology sector, the classic fountain pens are here to stay. Besides its old-world charm, this Lamy Safari Fountain Pen offers plenty of benefits.
Unlike felt-tipped pens, the stainless steel nib of this foundation pen does not wear down. Because it is very sturdy and stable so I don't need to apply too much pressure to release the ink on paper. It lessens the strain in my hand so I can work continuously.
Even better, it prevents clogging or discharging blobs of ink. That said, I love how the Lamy pen glides on paper without any sort of scratchiness. This comes with a royal blue ink cartridge, which is refillable.
Furthermore, it works with a Z24 cartridge converter that sucks up ink from an ink reservoir. In other words, I'm not limited in terms of the colors that I want to use with a single fountain pen.
Another reason to love this pen is the slick charcoal black body. It feels so smooth to touch and very easy to grip. For a first-time user, the learning curve is minimal. In fact, I did not have a hard time writing and designing using this pen.
However, this fountain pen is something that I do not normally carry with me when I travel. The main reason is that it can leak when the cap loosens while it is in the bag or pocket.
The other thing to note is that the product description says that this is a "fine point" pen. Judging by the lines I drew while testing, the nib appears to be a medium point. Nevertheless, I think this pen is something every architect should have.
Pros
Does not strain the hand in long drawing sessions
Releases ink smoothly
Allows you to replace the cartridge
Has stainless steel nib that does not wear down
Compatible with a cartridge converter
Cons
Not ideal for traveling
Has a medium point instead of a "fine point"
If you prefer refilling rather than buying a pen each time you use up the ink, then go for the Lamy Safari fountain pen. Thanks to the stainless steel nib, you will never have to worry about fraying tips.
5. Panda Fly Precision Micro-Pen
Offering a variety of nib options, I believe this Panda Fly set has everything you need for optimal work efficiency. With a reasonable price tag, you get 10 high-quality black pens in a package specially designed for architects, illustrators, and crafters.
Thanks to the 2 brush pens, I can use them to color shapes and objects faster. A true all-arounder, I get 8 different tip sizes to draw outlines, use shading techniques like cross-hatching, and write. No matter how thin the tips are, they provide stability and glide smoothly on vellum drawing sheets and other paper types.
Aside from that, this set is also ideal for professional work because of its superb ink quality. My designs and illustrations are safe against discoloration. While drawing, the ink flows out of the tip continuously. Without skipping, smearing, and bleeding, I can just focus solely on the task at hand.
Design-wise, I love that the cap snaps back onto the body. This means I can bring this set of pens with me whenever I travel because the pens do not leak. Because I tend to work for hours, I like to use this pen as the body gives me enough room to grip, which makes it easy for me to draw more accurately.
My only concern is that the black ink looks lighter compared to other brands. Of course, this is just my opinion because I'm using my taste as a basis. Another issue is that the inks tend to run out faster, but that may be because I use these pens often.
Pros
Includes 2 brush pens for coloring
Has fade-resistant inks
Glides smoothly on any paper
Does not skip, smear, or bleed
Helps you draw accurately
Cons
Lacks color opacity
Runs out of ink faster than other brands
Despite its imperfections, I believe this set of architectural drawing pens are worth the price if you are looking for variety in nibs. Perfect for traveling designers and architects, these drawing instruments do not leak and their caps do not loosen easily.
6. STA 4336948058 Pigment Fineliner
Whether you are an architect, a crafter, a bullet journal user, or a comic book illustrator, this technical pen set is essential. For the price, the drawing pens have 2 of each point size, plus 2 brush pens.
First of all, I love the combination of the nibs as it lets me show a contrast between the background and the foreground, as well as the details. While the nibs appear thin, they are pretty strong. This reassures me that I get consistent line thickness from each pen even if I use them heavily.
I did not face any issues when I combined these pens with watercolor. In fact, I applied watercolor over the inked areas of my artworks. There was virtually no feathering, smearing, or smudging. Interestingly, the lines remained vibrant and sharp. The same can be said with alcohol markers.
In terms of opacity, black pigment appears solid and vivid. Aside from the sketchbook and vellum, I also use these pens in my bullet journal because they do not bleed. It lets me keep my notes and sketches neat. Just as the product description says, the ink is fade-resistant so my designs will look vibrant even as years pass.
Both the cap and the body of each pen indicate the nib sizes and the font is bold. It makes it easier for me to find the pen that I need.
Generally, these pens are great but I just wish the manufacturer considers making the brush pens a little bit more firm. They work fine for coloring but they are too soft for calligraphy or swirly lines.
Pros
Ideal for technical drawing and bullet journaling
Works well with alcohol-markers and wet mediums
Has vivid inks that make writing and thin lines highly visible
Does not bleed, smear, or feather
Has very strong fineliner nibs
Cons
The brush nibs are too soft
Given the price, this product is a practical choice if you are on a tight budget. Moreover, these versatile pens for architects have the qualities that you need to design spaces and jot down your ideas.
7. Platinum Art Supplies Micro Line
If you want a splash of color in your work, consider adding this set of pens to your collection. Besides the wide range of architecture colour pens, it also provides 5 black fine-liners in different point sizes.
Highly versatile, the fine nibs allow me to sketch intricate patterns and organize my planner. On paper, the colors appear vibrant and I know they will never fade because it is acid-free. As far as ink quality is concerned, I find that it flows out smoothly without skipping.
Beyond that, the pens are also suitable for mixed-media work. If I color my designs with wet medium or alcohol-based markers, the ink hardly smears or smudge. These are the perfect drawing instruments to help me achieve neat illustrations on vellum drawing sheets. Whenever I forget to bring my ballpoint pen, I also use this to write on notebooks.
Where stability is concerned, the tips are very firm despite their thinness. I have used them for quite some time but they do not show any sign of wearing down. As a result, I get a consistent line thickness throughout my illustrations.
The design of the pens looks similar to the Sakura Pigma Micron, even the way it feels on my hand. Gripping these pens feels comfortable. It gives me good control over the drawing instrument. So far, I have no issues with the caps as they are easy to remove and snap back onto the pens' bodies.
However, the inks tend to ghost even on thick papers. Plus, the yellow pen appears very light. Other than that, I don't see any major issues with this product.
Pros
Excellent for coloring, sketching, and bullet journaling
Compatible with wet mediums
Releases smooth flowing ink
Has firm tips that provide stability
Comfortable to grip
Cons
The inks tend to ghost even on thick paper
Yellow ink appears light on paper
Designed for various types of tasks, architects can do more than just designing with these pens. With different ink color options, this product lets you create colorful illustrations.
8. Tooli-Art Micro-Line Pens
We may have more design apps that allow us to illustrate our ideas more accurately. But if you sketch your technical drawing before rendering it on software, these pens for architects are just what you need!
After sketching with a mechanical pencil, I started inking my design and I was amazed by the fluidity of the ink. Despite moving the stainless steel ruler slightly, the ink did not smear. When I erased my penciled drawing, the eraser did not lift the ink.
Furthermore, the inks do not bleed, which keeps the back pages of the sketchbook or notebook clean and usable. Since this set utilizes archival inks, discoloration is the least of my worries. For architects, this feature assures that they can refer to their drawings in the future and see everything.
On the other hand, durable tips are perfect for creating precise lines. That said, this set includes spare pens for the commonly used point sizes, such as the 0.2 mm, 0.25 mm, 0.3 mm, and 0.35 mm. It saves me the trouble of buying a pen when the ink runs out. Meanwhile, the brush pen is my favorite because they are firm and very easy to manipulate.
The only flaw is that the black ink is not as saturated as the other brands of sketch pens. To be fair, it includes a durable casing, which makes it easy to bring when traveling. Besides, this set is affordable, which suits the needs of students who are on a budget.
Pros
Has inks that do not smear or lift when erasing pencil drawings
Ideal for notebooks and sketchbook
Contains fade-proof inks
Equipped with very durable tips
Includes a brush pen that is easy to manipulate
Cons
The black ink is not well-saturated
Great for both practice sketching and jotting down ideas, these high-quality pens are what you need to produce accurate designs. Since it includes a brush pen, you can utilize this for coloring and hand-lettering as well!
9. Staedtler Pigment Liner
Here's another set of Staedtler Pigment Liner that I recommend. Compared to the other set I included in this list, this one has broader nib options, which may be useful for architects.
As someone who often uses a stainless steel ruler, I adore these pens because the metal collars that hold the tips provide support so I can draw perfectly straight lines. Apart from that, the tips are firm, which helps me maintain consistency in light width. Besides the usual fineliner tips, it also includes a chiseled nib that is great for rendering bold lines.
Known for their high-quality pigment, these fine-liner pens discharge vivid black inks. Even if I use the 0.05mm tip, the lines I draw are visible, especially on drafting paper. It is also a great alternative to a ballpoint pen as it writes clearly. Since the formula is archival, the color will never lose its vibrance.
Moreover, the pigment ink does not bleed or skip. I don't need to re-trace my illustrations or worry about staining my table. Also, it is waterproof so I can combine this with watercolor, gouache, and alcohol-based markers.
Meanwhile, the design of the pen is both elegant and functional. The caps are not difficult to remove and they fasten securely when I put them back on. If you leave the pens uncapped, it is not a problem since the inks will not dry up right away.
Just like the other pigment liner set, these tend to smear. For left-handed folks, you might need to lift your hand slightly while writing.
Pros
Has metal collars for stable writing and drawing
The sturdy nibs ensure consistent line thickness
Offers a wide range of point sizes
Dispenses pigment that does not bleed or skip
The ink does not dry up when left uncapped
Looking at this set, I can tell that these sketch pens are specially designed for architects. Providing you with ample options in point sizes, you can take your designs to a whole new level.
10. Uni Pin Fineliner Drawing Pen
The product name says it all. These architectural pens possess pin-like nibs to help you draw sharp lines. While the price is affordable, I have to caution every architect not to underestimate its features.
Included in this set are 6 high-quality fineliners with varying point sizes. The nibs are made of plastic and are quite sturdy. In fact, they do not fray despite using these drawing pens for months. Unlike the expensive pens that I save for "special occasions," this sketch pen set is my workhorse for both drafts and final work.
Based on experience, I would say that the highlight of this drawing pen set is permanent ink. The brand has gone beyond "waterproof" to formulate an ink that chemicals and solutions cannot wash. It prevents other people from tampering and modifying your documents. For architects, this feature protects your precious designs.
Another notable feature is the well-saturated black color of the ink. Laying it down on paper gives me solid coverage, whether I use it to draw lines. Its fluidity enables me to produce neat straight lines without skipping or discharging annoying ink blobs.
Moreover, the pen design is clever. I love that the cap has a small window to check the nib and the ink colors. For an architect, this is helpful if you own red and royal blue Uni Pin pens. Although nib sizes are indicated on the pens, those who are not familiar with the sizes can simply check how thick or thin the nibs are by just looking through that window.
For me, these architectural drafting pens are best used for writing and outlines rather than coloring since they run out of ink faster. Still, its quality makes it perfect for students, architects, and designers of any kind.
Pros
Has tamper-proof inks
Enables you to produce neat designs
Ideal for line drawing and writing
Possesses sturdy pin-like nibs
Each cap has a small window for you to see the nib
These
best architecture pens
are proof that you don't need to blow your budget to create beautiful designs. Great for students and professionals, the tamper-proof ink will keep your illustrations in tip-top shape.
11. Prismacolor 14171 Premier Illustration Markers
Whether you own other Prismacolor art products or not, these black illustration markers are compatible with any brand of drawing and coloring instruments. Although the packaging does not explicitly say that they are architect pens, these tools are perfect for drafting.
As these pens contain waterproof alcohol-based ink, this set is the top pick for mixed-media. While the ink is juicy, it did not smear when I worked with wet mediums and art markers. Erasing the black lines I drew with a mechanical pencil did not lift or smudge.
Another benefit for an architect, the color quality makes the line drawing pop. I don't have to go back to my inked drawings to re-draw them. Considering the acid-free formula, I can use these pens for commissioned work because they are fade-proof.
Classified as "fine tips," these markers have sturdy tips that are suitable for technical illustrations, writing, and detail work. My favorite is the 005 pen. It helps me write more legibly when I label my designs with measurements and related information. More than helping me render precise drawings, I also find the tips never fray even after months of using, even if I sketch on toothy papers.
The only issue I had with these pens is that they bleed even on thick sheets of paper, especially when I work with blending markers. Given all the high-quality features, this flaw is just a minor trade-off. All in all, this set does not disappoint!
Pros
Ideal for mixed media artworks
Has high-quality ink that remains vibrant for years
Has fine tips that do not fray
Enables you to write legibly and draw precisely
Does not lift, smear or smudge
Cons
The inks tend to bleed even on thick papers
Enabling architects to further upgrade their technical illustrations, I highly recommend these architecture drawing pens as they have durable tips that will never fray. Combined with artist-grade inks, you can produce professional-quality illustrations.
12. FHYHEJ Black Precision Micro Line Pens
Last but definitely not least, this collection of micro-line pens is both budget-friendly and multi-functional. As it comes in a pack of 10, an architect will have plenty of point sizes to choose from.
Where ink quality is concerned, these pens have exactly offered what architects need. For instance, one stroke from this pen is enough to draw a clear and neat line since the black ink is vivid and opaque. Using the brush pen, I can color shapes and create elegant lettering.
Speaking of the brush pen, I like that there is a firmness to it as it gives me better control over the drawing tool. Meanwhile, the micro-line pens are also sturdy, which provides stability whenever I sketch. Since the set includes many point sizes, I can show the distinction between the backgrounds and foregrounds in my illustrations.
Another reason why these are great pens for architects is that it is fade-proof. It is easier for documentation since I can keep all my sketches and look at them in the future to revisit old ideas that I can re-work. Since the ink does not bleed, the backside of the page is completely usable.
I just want you to keep in mind that the ink does not dry fast enough so it may smear if you are not careful. Still, it is not a deal-breaker for me. Because of its juicy inks, I know an architect would pick these pens for coloring. Just take note of its drying time.
Pros
Provides a wide range of point sizes
Has a brush pen that is useful for coloring and lettering
Contains bleed-proof ink
The acid-free ink prevents fading effectively
Releases opaque black ink
The verdict? Considering all its strong points, I highly recommend these to both architecture professionals and students. Great for coloring and sketching, these pens won't let an architect down!
What to Look for When Buying Architecture Pens
Students and professionals in the architecture fieldwork with many tools. Besides the architectural pencil set, you have a long list of items to buy, such as stainless steel rulers, triangles, and of course, a good set of pens to design the spaces.
Apart from presenting your ideas to your client, these tools also help you build up your portfolio of landmarks that you make throughout your career. You can't just draw with any regular ball pen to design.
It is important to have architect pens that work well with the other materials that you use. That said, let's look at all the factors that you need to consider to ensure that you get the best results.
Ink quality
A large part of what you will be doing is sketching ideas and rendering these designs that you can present to your colleagues and clients. Illustrating your ideas clearly and precisely will not just earn you praises but it will help you get everyone aligned. Thus, your choice of pens matters.
The last thing you want to be doing is redoing your artwork as the deadline looms. You cannot afford to have pens that have inks that skip, smear, bleed, fade, or pick up by an eraser. Make sure that your pens have archival inks that flow smoothly.
If you are using fountain pens for the first time, you need to familiarize yourself with the ink colors and cartridge system.
Colors
Black is the most used color in architecture. You might need visible inks against the other mediums you use when you work on your masterplan or other types of illustrations to show your ideas.
It is much easier to work with black ink that has good color opacity. It instantly hides the sketches you rendered with a mechanical pencil. Plus, it saves you time from retracing the lines.
More than that, you also need architect pens with more ink color options for other types of illustrations if you want your work to stand out.
Nib Options
Pens for architects come in different shapes. Micro-tipped pens, or felt-tipped pens as some people would call them, are the most popular among students and professionals. These pens have felt or plastic nibs that are pretty sturdy. Every set includes a wide range of nib sizes, while others offer a brush drawing pen.
The downside with felt-tipped pens is that the nibs tend to wear down, which can affect your drawing. That's why some prefer to use architecture fountain pens because the nibs are made of stainless steel.
Ergonomics
Whether you are using a fountain pen or a fine-liner pen, consider investing in drawing instruments with good ergonomics. Remember, many architects work for long hours. If your pens do not feel comfortable to hold, it will naturally affect the way you draw.
Our hands are unique so there is no one perfect pen for everyone. Be sure to take the time to explore the options and try out different pens. It may take a while before you find the pens that fit your hands like a glove but in the long run, this will make your work more enjoyable.
Pen Design
Pen design may be the least of your concerns, but in architecture, this matters a lot. Apart from the elegant aesthetic, you also need to consider your habits as an architect.
A fountain pen is great if you are thinking of a long-term investment but keep in mind that they are not ideal for traveling. It can be quite a hassle to replace the ink reservoir if you run out of ink on a business trip. Your preferred ink cartridge is not available in the area. If you want to use a fountain pen, you need to learn about its cartridge system.
On the other hand, felt-tip pens are more suitable for traveling architects because you do not need to think about refilling the ink. But since the nibs are not made of stainless steel, they can fray months later, especially if you are a hard-presser.
What Kind of Pens Do Architects Use
Most manufacturers do not expressly indicate that the pens are specially designed for architects. In many packaging, the labels often give broad descriptions that may confuse budding architects. For that, I'll share with you a list of the best architecture pens that you can use along with your mechanical pencil, erasers, and other instruments:
Felt-tip pen
Chiseled felt-tip pen
Brush pen
Fountain pen
Do Architects Use Pens or Pencils
Architects use both pencils and pens. Professionals working in the architecture field know that their career requires a long list of tools. These are not just any pens and pencils. Many architects prefer a mechanical pencil over the regular graphites as it helps them draw more precisely.
Besides that, many architects build up a collection of pens, which could be a combination of fineliners and a fountain pen set. Ideally, each pen in the set should have a unique point size or nib to help you create detailed designs and show foregrounds and backgrounds clearly.
Some even carry a ball pen with them for note-taking. While it is not traditionally a drawing pen, a ballpoint pen can also work rough sketches.
What are The Most Trusted Architecture Pen Brands
In the world of architecture, the Rotring pen or the Kosmos pen are getting all the rave but they can be pretty expensive. At the same time, designing spaces require specific types of pens. You simply cannot afford to gamble with just any pen on sale on Amazon.
I have tried many brands and variants of pens for architects but I highly recommend Sakura Pigma Micron, Staedtler Pigment Liner, Pilot Razor Point, STA Black Pigment Fineliner, Tooli-Art Micro-Line, Uni Pin, Prismacolor Premier Illustration Markers, and FHYHEJ Black Precision Micro Line. Lamy Safari Fountain Pen is also a great choice for those who are looking for an alternative to fineliners.
Conclusion
Pursuing architecture means facing many challenges and the pen should not add to the hurdle. Besides, it takes one faulty tool to ruin your work.
A poor quality pen should not be an excuse for sloppy work. As architects, we have to invest in an excellent pen set as we build up our careers. Fortunately, online shops like Amazon and retail stores in the neighborhood sell a wide range of pen sets.
In this review, I provided a long list of pens for architects but you are free to try other products. They are all specially designed for illustrations. However, each architect has different work habits and illustration style. It may take a while before you find the best architecture pens, but figuring this out would definitely and significantly improve your work.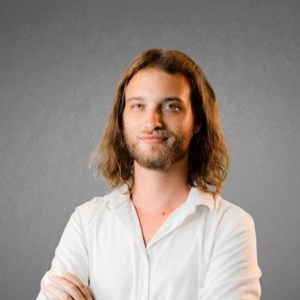 I am a former art teacher, so it is evident to me the importance of art in educating the new generation. We also want to help parents who plan to teach their children and desire the best tools and tips for them.