Have you ever felt that there are so many things to do but can't remember because you didn't take any notes? I'm sure that the answer is always YES. And of course, sticky notes are the solution for this matter. However, you may end up realizing that so much paper has been wasted.
I wouldn't be surprised if you think it's impossible not to use paper to write down your to-do list. But trust me, DIY dry erase board is a perfect solution to tackle this problem.
In this article on how to make a dry erase board out of paper, I will show you that making dry erase boards to memorize what's on the list is no big deal by demonstrating a step-by-step tutorial.
What You Will Need
Let's gather all the necessary materials for this tutorial of making your own dry erase board. All materials are familiar stationery products that you can find anywhere in your house.
Firstly, it is important to get something with a flat surface to make a dry erase board surface. For instance, a picture frame or a leftover notebook page glued to a piece of wood or foam board will work. I recommend using those you can decorate with so that you can have more fun making notes.
Next, one key element in making a dry erase board is some rolls of dry erase contact paper. These contact papers help you wipe out your markers on the board effortlessly.
In addition, you will need some scissors, a pen, pencil, some markers (to take notes of course), and a ruler. Last but not least, having something with a flat edge such as a credit card or a squeegee to flatten the surface; or you could simply use your ruler.
How to Make a Dry Erase Board Out of Paper
Make sure that the surface is dry and clean.
Use a ruler to measure and a pen or pencil to mark the area of the contact paper that fits best the area of your surface.
After that, use a pair of scissors to cut the paper and remove the backing paper.
Apply the contact paper on the surface meticulously. To do that, align your paper at one corner of the surface and lay out the contact paper.
Then use your credit card (or simply something with a flat edge) to press it against the surface from the center towards all the edges to smooth out all the bubbles and wrinkles.
(If you're doing a large frame, you might need someone to hold the paper still so you can apply it with no bubbles).
Voila, your DIY erase board is ready to use! Let's try it out by writing something fun with a marker such as Crayola, and when you're done simply wipe out all the marks using a damp cloth or tissue paper.
Tips
Be creative with your own dry erase board! You can attach a small eraser to your board so that it would be convenient to erase the board when you don't have any tissue left.
If you're using a frame to create your DIY dry erase board, feel free to decorate it with some colorful paintings as you wish!
Also, you can hot glue some post-it notes or your schedule or even pockets containing your markers or pencils on the board, just to save some space.
You can reuse your sheet protector as an alternative to the contact paper, but I would recommend using the latter since the contact paper can be used and erased multiple times, plus it's cleaner.
Moreover, when your board has been used for some time, and it has residues that are hard to wipe out, simply rub alcohol on the surface, and your board is good to go!
Conclusion
It is so convenient to use a dry erase board as they're so handy in everything. You can write your shopping lists, what to remember, etc. Moreover, anyone can contribute to the board by simply writing on it. You also can refer to use canvas by check it out on artists boards & canvas category.
I hope you can find a tutorial on how to make a dry erase board out of paper. Did you have fun writing and decorating the board? Let me know in the comments. Also, share with your friends and family so that they can take notes without wasting too much paper.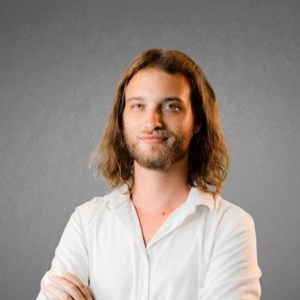 I am a former art teacher, so it is evident to me the importance of art in educating the new generation. We also want to help parents who plan to teach their children and desire the best tools and tips for them.