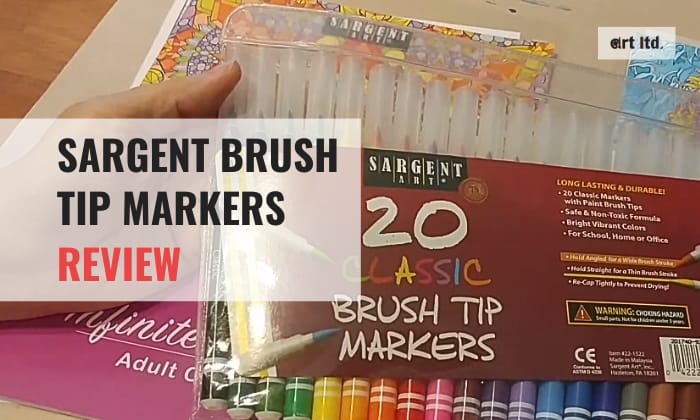 Are you in search of a reliable brush-tipped marker that can cater to your artistic needs? Sargent makes some great markers that are note-worthy. To help you decide, we've compiled a detailed Sargent Brush Tip Markers review. Let's take a comprehensive look at this product, outlining its features, benefits, and drawbacks.
The Sargent Brush Tip Markers are generally known for their enduring hues and budget-friendly cost.
Nevertheless, some may find the marker tips are relatively rigid, and the ink does not blend smoothly.
Keep reading to find out if the Sargent Brush Tip Markers are the right choice for you!
What Are the Sargent Brush Tip Markers?
Sargent Brush Tip Markers are from the Sargent Art brand. These markers come in several sets with a variety of vibrant colors. They are popular among illustrators for sketching and coloring.
The Sargent markers brush tip allows for more control and precision than a traditional one. With a reasonable price tag, Sargent markers are an excellent choice for consumers who want to get into coloring.
What Can You Use Sargent Brush Markers for?
Sargent Brush Tip Markers are designed to serve various artistic applications such as illustrating, hand lettering, and other DIY projects.
The brush tips can create both broad strokes and fine lines for drawing bold lines and adding shading and depth to your sketches.
With their vivid colors, you can add a pop of color to any project.
Outstanding Features
Here are some of the most highlighted features of Sargent Brush Tip Markers:
Vibrant Colors: Sargent brush tip markers offer a wide range of vivid colors to experiment with various shades and hues.
No Bleed-through: These markers don't easily seep through the paper. The ink dries quickly and adheres to the paper fibers without soaking through.
With that said, you still need to care about the paper's quality and don't scrub over the same lines too many times.
Durable and Long-Lasting Ink: Sargent brush tip markers are designed to provide long-lasting and durable pigments that maintain their vibrancy and consistency over time.
This highlight ensures your creations remain bold and bright even after a long time.
Smudge-proof: Sargent Art, brush tip markers are smudge-proof and fast-drying. This feature is a plus for creating precise lines or detailed works without worrying about smearing.
What You May Not Like
Besides all above-mentioned good features, many customers have reported some problems with the brush tip and the blend-ability of these Sargent art markers.
Some find the tips can be extremely hard, especially for lettering.
Sometimes, a light stroke can shred the paper without scrubbing over previous colored spots.
The tips even can be easily frayed after using only several times. Others also notice that these markers are not flexible and do not blend so well with other colors.
Color Range
Sargent brush tip markers are available in three sets ranging from 12 to 20 markers per set. The three sets include the 12-color pack, the 18-color pack, and the 20-color pack.
12-color set: This set has just enough basic colors from black, green to red. This set offers a good starting point for beginners who are just starting out.
18-color set: The 18 pack offers a wider range of colors with an emphasis on green and red shades. You also can notice the appearance of peach color.
Though additional colors are available, this set isn't much of an upgrade from the previous option.
20-color set: This is the most comprehensive of the three sets. All colors have more variations and shades.
However, if you take a deeper look and try them out, you may realize some colors in this set are relatively close to one another, which could limit the overall versatility of the set.
Prices
Sargent Brush Tip Marker is one of the most affordable markers you can find on the market that offers vibrant colors.
The 12-color set only costs around $7. For the 18-color set, you have to spend around $13, whilst the 20-color set is just $2 more.
However, the price of the Sargent Brush Tip Markers may vary depending on where you get them. You should shop around to find the best deal.
Pros and Cons of Sargent Brush Tip Markers
Super affordable
The color is vibrant and rich
Not easily bleed through the paper
Durable ink
The tips are pretty hard
The blend-ability is not good
Some colors may look the same
Frequently Asked Questions
Are Sargent markers Washable?
Yes, Sargent Art releases many products that are washable including the Sargent brush tip marker, and Sargent fine tip marker.
They are designed to be easily washable from skin and most fabrics with soap and tap water. This feature is absolutely a plus for kid's art projects or any situation where accidental marker stains might occur.
Are Sargent Brush Tip Markers Better?
Whether or not Sargent Brush Tip Markers are better than other marker brands depends on the individual's needs and preferences.
However, Sargent Brush Tip Markers do offer some advantages such as durable ink and rich colors. They are one of the most budget-friendly options available on the market with the brush tip design.
Remember to do your research, read reviews, and compare different marker brands and types to find the one that best suits your needs.
Conclusion
Overall, Sargent Brush Tip Markers offer a variety of vibrant colors with long-lasting time. The high-quality pigment also allows your work to remain stunning for a long time.
However, coming in at a competitive price point means these markers have some clear flaws. Their tips are hard and the color blend-ability is just mediocre at best. These markers are a great option for newbies or art enthusiasts who want to find a decent set of markers on a budget.
This concludes our Sargent Brush Tip Markers Review. Hopefully, you now have all the information you need to make an educated decision!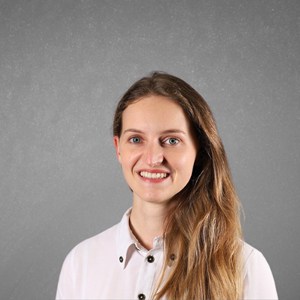 Art has always been a part of my life; it influences my upbringing and later my career choice. For me, it is always a part of my parenting technique. So for whichever purpose that you come to art, you can start here with us.