If you're a student, you know that it is critical to have the best pens for school. But whether you're in a classroom catching up with your professor's lecture or at home studying through distance learning, you'll always have a pen ready to jot down all the important notes.
There's no doubt that pens have become essential tools for learning. If you write with a pen that has a comfy grip and smooth glide, don't you find it easy to take notes and finish your schoolwork? Apart from the reputable brands and consumer reviews, a pen's reliable performance depends on the ink type and quality, tip size, and ergonomic design.
In this article, I'll help you understand the different types of pen and their features. You'll also find in-depth reviews and guidelines to narrow down your options and help you figure out what you're looking for.
Best Pen for School Reviews
1. Zebra Pen 22218 Retractable Ballpoint Pen
If you need a black school pen for everyday use and want more of them for backup, no need to look further from this Zebra Pen Z-grip ballpoint pen.
You'll find the 1.0mm medium tip reliable for fast and effortless writing, whatever font and style you're using. It seamlessly glides on the surface, allowing you to finish your schoolwork and various writing tasks in a wink.
One more thing that makes it among the best handwriting pens for schools is the consistent ink flow that delivers solid line appearances. I think the low-viscosity ink is a significant factor for its consistency and superb quality.
Since it deters skipping, you can indulge in a smooth and easy pace as you take down notes. Plus, the black ink gives off a deep color that improves readability, especially when you're writing important lectures and notes.
Another feature I like is the retractable design. I'm not a fan of removable caps because they tend to fall off and I'd probably misplace them eventually. That's why I find this quite convenient; all you need is a quick click to open it and put the pen away.
I also think that the rubber grip is a sweet addition to its design. This rubber grip provides enhanced comfort, especially when you need to use it frequently or finish a lengthy essay or homework. The slim body and pocket clips make it portable and easy to use as well.
I think the only setback with this pen is the short ink life.
Pros
18-piece set
0mm medium tip ballpoint pen
Delivers great ink quality without skipping
Provides stable ink flow
Vivid black ink
Ideal for frequent or long writing
Retractable design for easy use
If you're after smooth and comfortable writing for daily use, you're all good with this one. This ballpoint pen delivers excellent ink flow and ink quality that will surely make a great writing tool.
2. iBayam 18 Pack Fineliner Pens
This iBayam Fineliner pen set is probably your best bet for colorful pens for school notes, journaling, coloring designs, and creative writing. You can also play with the 18 assorted colors to create imaginative illustrations and drawings.
While these vibrant colors look pleasing, the water-based ink takes its quality up a notch. Each pen delivers flawless consistency that renders a delightful spectrum of colors without smudging or ink pooling. This also allows you to showcase its vivid palette without worrying about excessive bleed-throughs.
Another impressive feature that highlights its performance is the durable superfine 0.38mm tip. It can produce intricate lines whether you're writing, coloring, sketching, or marking reminders on your calendar!
Moreover, these metal-clad fiber-tipped pens ensure precision that you can use to accentuate delicate details and patterns. It's also amazing how these small tips don't compromise color quality. Hence, they can provide very pigmented colors without skipping.
Furthermore, I am fond of the neat arrangement of the colors, allowing you to easily identify the colors through the cap and at the bottom of the pen. I'm amazed that they're true to their colors and vivid as they should be.
Aside from that, each pen features a slim body design that lends a comfortable feeling to your hand. Thus, it makes the pen easy to carry around, whether in your pocket or bag. Plus, the tight caps secure the pens from any possible leaks.
On the other hand, this pen has some drawbacks: it has short ink longevity and tends to bleed through delicate or thin papers.
Pros
18-piece pen set with 0.38mm superfine tip
Water-based ink for smooth ink flow
Offers hassle-free writing with minimized smudging
Comes in assorted vivid colors
Ideal for producing intricate lines and details
Portable and compact design
Cons
Short ink longevity
Bleeds through thin paper
Nonetheless, this 18-piece set is quite a steal. The ultra-fine tips and stunning array of colors can spruce up your work with colorful and accurate details.
3. PILOT 31057 G2 Premium Gel Roller
PILOT has been a popular choice for sure. Still, it is their innovative and convenient pen designs that make them one of the best brands for premium quality pens. There's no denying that they've been a pioneer for creating excellent writing instruments, including these 4-piece G2 gel pens.
One of the primary merits of these gel pens is the unique gel ink formula. Since it uses a fixed ball tip, it plays a significant role in its consistent ink flow. It lends an effortless glide and probably one of the smoothest-writing gel pens I've tried.
Therefore, if you're a fast writer who needs a reliable pen to keep up with your pace, you can't go wrong with this one. Aside from that, it features refillable ink that extends its life for maximum performance.
In terms of ink quality, this gel pen doesn't disappoint with its rich black ink, suitable for taking notes, journaling, and any writing demands and needs. It gives off a vivid dark shade that you can use for producing deep, bold, and precise flowing lines.
When it comes to its tip design, the 0.7mm fine point delivers neat and seamless lines, which I find perfect for detailed and intricate writing. Although it is a gel pen, it doesn't bleed or smear quickly as long as you let it dry for some time.
Since the pen is retractable, you can save a second or two when you use it or put it away in your case or pocket. I also appreciate the rubber grip and contoured body for long-lasting comfort, especially when you need to write for hours.
However, the downside falls on its drying time. Like most gel pens I've tried, you also need to let this pen dry to prevent any messy smudges.
Pros
4-piece pen set with 0.7mm fine point
Features a unique gel ink formula
Uses fixed ball tips for flowing and precise lines
Produces highly pigmented black ink
Retractable design for hassle-free use
For easy-to-use high-quality gel pens, this set won't be a letdown. These premium gel roller pens ensure stable ink flow that produces dark and clean lines.
4. Paper Mate 1951636 InkJoy Gel Pens
If you want to add a dash of colors to your notes, you will find these 14-piece Paper Mate Inkjoy gel an exquisite treat. It highlights a vast range of brilliant colors that you can use for bullet journaling or organizing your notes by color.
Aside from its eye-candy color selection, the fast-drying ink makes it a superb choice. It's nothing like most gel pens that require drying time; it uses unique gel ink that dries three times faster than most gel pens. Hence, you can save time waiting for ink-drying.
Furthermore, because of the quick-drying ink, it can reduce ink smudging or leaving any messy ink blotches. This lets you work on your notes without worrying about ink pooling or smears even when you flip the pages or put your notebook away.
One more thing I like is the smoothness of the pens. They don't skip or glob, making it a reliable pen for producing neat and solid lines.
When it comes to the ink quality, it's pretty amazing as they're all legible no matter what the color is. I usually don't expect much with lime green and yellow shades but they're surprisingly vivid and readable.
You can also expect accuracy with its 0.7mm or 0.5mm fine tip that dispenses ink beautifully without specks or awful smears. It seems flimsy but the tip is rather durable, which is why it won't wobble even when you use it for long writing.
The ergonomic body promises a comfortable grip that minimizes aching despite writing for long periods. It's also nice that they have pocket clips so you can easily carry them around.
My only concern is that some colors don't work well.
Pros
14-piece pen set
7mm and 0.5mm fine tips
Quick-drying ink that prevents smears
Available in assorted colors
Writes smoothly
Comfortable and easy to use
Overall, this set is your ideal pick for smudge-free and quick-drying gel pens. With its wide selection of vibrant colors, you'll surely keep your notes bright and beautiful!
5. BIC GSM36WM-Blk Round Stic Xtra Life
For an affordable premium quality school pen that won't break your bank, you're in luck with this Round Stic Xtra Life. With the astounding 36-count in this pack, you'll surely have more than what you need for a pile of schoolwork!
Since you'll have a lot of extra pens, misplacing a pen or two won't have to be a big deal or even when you run out of ink. But what makes this set the best option is the long-lasting black ink and consistent ink flow.
Therefore, for a fast writer or someone who needs a pen for daily use, this ballpoint pen has decent ink longevity that won't easily wear out!
The design boasts its durable tungsten carbide ball point that does a great job dispensing ink evenly without skipping or pooling.
Thanks to the 1.0mm medium point, you can write smoothly and create neat lines for maximum readability. You can depend on its efficient performance for note-taking, doodling, journaling, and many other writing activities.
Other than that, the translucent barrel lets you monitor the ink level. I also find the round barrel flexible and convenient to hold, allowing you to write comfortably, even for hours.
However, I notice that the black ink is not as vivid as I want it to be. It renders decent color quality, nonetheless.
Pros
36-piece set with 1.0mm medium point
Able to create clean black lines and strokes
Writes smoothly
Features a translucent barrel ink level visibility
Dispenses ink evenly
To sum up, this set is your ultimate deal for affordable black pens for school. They might not be the best ones out there but they'll do the job to help you out with various writing activities.
6. Sencoo Gel Pens
Don't you just love these dainty kitty caps? If you're a cat person who fancies cute and girly gel pens, you'll probably find this 12-piece set from Sencoo a sweet addition to your pen collection!
While the adorable cat face expressions, mini tails, and soft pastel pen shells are charmingly attractive, they don't fall short on ink quality and performance.
Each pen uses gel ink that does not skip or clump, thereby letting you write seamlessly and produce clean lines. It evenly dispenses vivid black ink, delivering clear dark lines that highlight your notes and make them legible.
Contrary to most gel pens, these lovely pens don't smudge or bleed through paper. I find this an advantage if you're going to use these gel pens for note-taking and save your work from awful smears or ink pooling.
Aside from that, the 0.5mm fine tip is one of the significant factors that elevate its smooth ink flow and performance. You can use its tip size to create intricate lines or delicate detailing whether you're doodling, sketching, or simply jotting down notes.
Additionally, the sturdy lightweight plastic shells lend an ergonomic shape that fits snugly in your hand. It's slim, compact, and easy to carry in your pocket or bag. The caps tightly cover the pens to prevent the ink from drying out.
For its price and quality, there aren't any issues except for the kitty faces. Some of them were smudged off.
Pros
12-piece cute cat gel pens with 0.5mm fine point for thin lines
Dispenses vivid black gel ink
Less smudging and bleeding
Lightweight and portable
Comfortable to use
Cons
Some cat faces were smudged off
Needless to say, you won't regret buying these gel pens if you're after cute designs and excellent ink quality. You can give them as gifts, too!
7. Paper Mate 1978998 Flair Felt Tip Pens
If you want to spruce up your journal or notebooks with bright colors and bold letters, these Paper Mate Flair felt tip pens must be your long-lost writing buddies! This pack of 24 surprises you with bright and vivid assorted colors that can transform your writing out of the ordinary.
These markers all look colorful, neat, and organized. As they represent respective shades, this allows you to identify which ink color each pen will dispense quickly. Impressively, the hues are vibrant and true to their colors.
Moreover, beyond this stunning color palette is the quick-drying ink that resists smearing and prevents ink pooling. As it is water-based, you can rely on this ink for producing neat and solid lines.
The 0.7mm tip is one of the features I love the most about these markers. It is just the optimum size for writing, doodling, journaling, and even coloring.
Aside from that, these porous tips provide smooth and rich ink flow that does not bleed through paper, leaving your notebook pages usable and available for more notes.
These colorful markers highlight their felt tips that don't easily fray despite frequent use. This is due to the Point Guard technology that protects the tips and prevents them from wearing out over time.
If you also look at the designs, each pen features an ergonomic body that fits your hand nicely. As a result, it prevents your hand from aching no matter how long you write. Plus, the pens have pocket clips, so you can carry them wherever you go.
One drawback about these marker pens is that the ink quickly dries out when you leave the cap off. Make sure to keep the caps tightly closed at all times!
Pros
24-piece marker pen set
7mm tip for fine and intricate lines
Delivers rich and smooth ink flow
Features Point Guard technology that prevents fraying
Produces neat and solid lines
Vibrant assorted colors
Cons
Ink dries out when left uncapped
To wrap up, if you need bright and assorted markers that deliver rich ink flow, this marker pen set won't disappoint. Together with its fine tip design, you can showcase precise and colorful artistic works!
8. favide 0001 Retractable Ballpoint Pens
If you need a single pen that can multitask, you'll find your ideal pick with this favide multi-color retractable ballpoint pen. It is one of those cool pens for school that you use to cover all writing tasks at once.
It features an innovative and convenient design that allows you to switch between different colors in just one click. You don't need to take out individual pens to sort out your notes by color.
While this retractable pen stands out with its inventive concept, it also excels in terms of performance and efficient ink flow. Each color delivers vivid colors that you can use to organize your notes or decorate your journal with various bright tones.
Apart from that, the premium quality gel ink does fade quickly, providing clear writing lines in different colors. I find this an advantage when you're marking important diverse information on your essays, books, calendar, lecture notes, and many more.
Although it uses gel ink, it does not smudge or bleed through. Rather it lends excellent ink flow so that you can write smoothly without any skipping or line streaks. The 0.5mm does a great job producing clean lines and solid texts too.
It may have 6 different ink colors in a single barrel, but the pen itself isn't bulky. Instead, it exhibits a portable size and sturdy grip that fits in your hand comfortably. Moreover, it's lightweight and has a pocket clip that you can use to carry it wherever you go.
Since the translucent barrel showcases the colorful ink colors, it adds up to the pen's stylish design, making it a fun party favor or a gift for your students!
However, there's some issue with its durability. The material seems flimsy.
Pros
A multi-colored retractable pen; 6 different colors
5mm for fine and clean lines
Easy to switch between colors
Uses premium quality gel ink
Vivid assorted colors
Writes smoothly
Nevertheless, this multi-colored retractable pen allows you to work with different ink colors all at once! This saves all the hassle and lets you get the writing job done in no time.
9. Mr. Pen Black Fineliner Pens
If there's another option for superfine black pens that can work on the narrowest lines and intricate patterns, it must be these Mr. Pen fineliner pens.
Each pen boasts a 0.4mm ultra-fine tip that renders an outstanding performance on various writing tasks that require precision and painstaking detailing.
The tip feels sturdy and writes seamlessly whether you're writing or sketching. It works great for note-taking and even when you have to accentuate some drawing details or embellish your journal with decorative lines and strokes.
One of its primary features is that the pen uses water-based ink that delivers an effortless glide as you write or draw. Thus, you can produce neat lines without smears or bleeding through paper.
If you write frequently, you'll have enough with these 12 black pens. You won't have to worry when one of them runs out of ink!
When it comes to its design, it showcases a slim and portable size that lends a nice feeling to the hand. Plus, it comes with a pocket clip that you can attach to your bag or notebook.
My only issue is that the ink lacks vividness and somehow turns a little grayish over time.
Pros
12-piece pen set with 0.4mm superfine tip for accurate applications
Uses water-based ink for effortless writing
Produces clean lines without smudging
Minimal bleeding
Portable and compact size
If you need a pen that simply works, you'll find decent quality pens in this set. You can take advantage of the superfine tips to refine your writings or drawings with precise details.
10. NYKKOLA Extra-Fine Ballpoint Pens
If you're someone who takes cute designs seriously, you might find your ultimate pick with these adorable 12-piece Nykkola milky cow pens! But besides the pretty appearance, these gel pens don't fall short of their ink quality.
The pens utilize premium gel ink that delivers a smooth writing experience. There's no horrible ink pooling but rather writes vividly even with light pressure. Hence, allowing you to jot down notes or draw decorative details on your work effortlessly.
Each of these 12 ink colors is impeccably vibrant that flourishes words to make them clear and readable at all times. I love the variety of colors and their brilliance even more so. Even the lightest colors, such as yellow and green, work great on paper and look very legible.
While the ink takes its quality up a notch, one of its finest features is the 0.38mm extra-fine tip. Thanks to this feature, it can create intricate lines, dainty patterns, or even highlight delicate elements.
I also appreciate the rubber grips for a comfortable writing experience, especially if you need to finish long essays or use these pens for daily writing. Plus, the caps secure the pens, preventing them from drying out or any leaks.
If you're someone who loves to organize notes by color, I think you'll enjoy using this beautiful range of colors. As you use it for note-taking, you can take advantage of all these colors to unleash your creativity.
I've had no significant issues with these gel pens. But I wish the caps were a lot easier to remove.
Pros
12-piece gel pen set
38mm extra-fine tip for precise writing and detailing
Comes in 12 different vibrant colors
Able to deliver smooth ink flow
Cute cow designs
Overall, these are
decent gel pens
that can define exquisite artwork details and ramp up your writings with bright and beautiful colors.
11. SHARPIE 2096149 S-Gel Gel Pens
If you think SHARPIE's all about permanent markers, it has got a fascinating lineup of gel pens that you should try. It boasts its smudge-free ink that contradicts what most gel pens are.
Impressively, this brand uses their no-bleed technology that deters smears or bleeding. In this way, you can take delight in smooth writing without worrying about any ink blotches or messy ink pooling. You can also keep your notebook or book neatly at all times.
Since the brand's known for their impeccable ink quality, they might as well use it on their gel pens, and they didn't disappoint with this set. Each pen remarkably performs with efficient ink flow that dries instantly!
The intensely bold gel ink delivers seamless and clear lines for vivid writing. And if you need black ink for formal writing or academic essays, you can have more of it with this 12-piece set.
On the other hand, you can expect comfortable and straightforward writing with its 1.0mm tip design. It renders bold and solid consistency that's ideal for everyday writing. The fixed ball tip also plays a significant part in dispensing ink without overflowing.
In terms of design, you can tell that it isn't cheaply made but rather showcases a sophisticated and stylish look. Each pen has a sturdy and comfortable rubber grip for a trouble-free writing experience. I also like its retractable design, making it a lot easier to use the pen.
I don't find any issues with this gel pen. However, if you don't like thick lines, you should skip this one.
Pros
12-piece gel pen set with 1.0mm tip for bold & thick lines
Uses no-bleed technology that prevents smearing or bleeding
Long-lasting vivid black ink
Super smooth glide as you write
Retractable design
Cons
Some may find the tip size too thick
Despite that minor issue, you can't go wrong with these gel pens for smooth writing, intense ink quality, and excellent ink longevity.
12. JOANCÉE Diamond Ballpoint Pens
If you'd be asked what luxury pens look like, do you think of a metallic finish with shiny and shimmery details? How about a big sparkling diamond on top of it, will it do? If you think so, you'll find your dream pen with these lovely JOANCÉE pens!
It's the fancy diamond that takes the spotlight. There's no denying that it exhibits a unique design that would definitely complement your artistic preferences and fondness of everything girly!
But beyond these amazing aesthetics is a superb ink quality that writes as smoothly as butter. The black ink is quite vivid and consistently flows without smudging or bleeding through. This allows you to use all the pages in your notebook or take notes on your book without leaving any messy ink marks.
With this awesome set, running out of ink would be the least of your worries since this 16-pack of pens comes with 16 refill pens for maximized ink usage! Just unscrew the bottom part and you're all set for another round of writing!
However, I'm not sure about the tip size but these ballpoint pens provide neat and defined lines that are not very thick. Therefore, if you're not a fan of bold lines, you're all good with these gorgeous pens. They're also comfortable to hold and easy to use.
Another impressive feature is the durable and well-constructed design. These adorable pens may seem flimsy but it highlights a quality that doesn't wear out easily over time.
The only setback with these pens is their size. It only measures 5.4 inches long, which is relatively shorter than most pens.
Pros
Aesthetically pleasing design
Writes well without skipping
No smudging or bleeding
Comes with 16 refill pens for continuous use
Delivers defined, vivid, and neat lines
Durable material
These diamond ballpoint pens are a combination of aesthetics and excellent ink quality. If you want a fancy-looking pen that performs efficiently, you should choose this set.
What to Look for When Buying Pens for School
Pen Type and Ink Quality
There are different types of pens all over the market and each of them showcases features for particular writing demands and preferences. This includes ballpoint pens, fountain pens, gel pens, rollerball pens, and marker pens.
You may also consider the drying time. Some inks dry fast, while other pens may take some time to do so completely. But no matter which type of pen you choose, prioritize a smooth ink flow and smudge-free ink quality.
On the other hand, the ink quality and line appearances vary according to the type of pen. Are you looking for the best pens for school? Are you going to use it for decorative handwriting and lettering? Do you need pens for writing and journaling? Overall, it is imperative to determine which projects or activities you would be using a pen for. In this way, you'll be able to identify which kind of pen to choose.
Tip Size
When it comes to precision and line consistency, one of the primary factors to consider is tip size. Manufacturers provide a vast lineup of pens with various tip sizes that usually range from fine, medium, and broad.
These tips typically measure between 0.3mm up to 1.0mm as the thickest. If you're after a smooth and effortless glide when writing, pens with broad tips are your best bet. They're also excellent for everyday use and frequent note-taking.
On the other hand, if you're all about precise and intricate writing, you should opt for pens with fine or small tips. Plus, you may consider this option if you're into decorative handwriting or calligraphy lettering.
Ink Type
The ink type plays a significant role in consistent ink flow, of which it delivers solid line appearances and smooth applications. Determining this factor will also help you figure out the type of pen you're looking for. Therefore, you need to consider the ink type if you want to achieve a superb writing performance.
Some pens utilize oil-based inks to provide a long-lasting ink life that delivers fast and effortless note-taking with minimized smudging. Plus, it dries quickly. You can usually find this type of ink on ballpoint pens. But if you're into deep and highly pigmented lines and colors, you should go for alcohol-based inks like the ones on marker pens.
On the other hand, water-based ink works great on producing neat and seamless lines, allowing you to write comfortably, even for lengthy essays or write-ups.
Other types use thick water-based gel ink in fancy colors and metallic finishes, suitable for creative projects and lettering activities. Many gel pens typically have this kind of ink, rendering a spectrum of rich and vibrant colors. However, they tend to smear easily because drying may take some time.
Color Options
Pens are available in a vast range of colors, although black and blue inks are considered two of the most popular color options for writing. Aside from neatness and enhanced readability, these pen colors look sophisticated. Many students find them the best pens for high school, especially, when working on academic essays and formal writings.
Some elementary and middle schoolers want a wider color selection for decorative writing or journaling like gel pens and ballpoint pens. You may opt for black, blue, or assorted colors but your ultimate choice comes down to your personal needs and preferences.
Comfort and Design
Ergonomically designed pens promote a comfortable writing experience and efficient performance. Many brands have innovatively designed their pens with clips, rubber grips, contoured bodies, and portable sizes to enhance comfort and ease of use.
Many users also find retractable pens more convenient to use than those with removable caps. Since it's just a click away, you can use and put it away in a flash. You won't have to worry about losing or dropping any pen caps.
What are the Different Types of Pens for School
Many brands offer various types of pens for multiple purposes. If you're familiar with their key primary uses and differences, you'll be able to identify which type of pen you exactly need. Take a look at the popular types of pens for school and their features:
Ballpoint pens
Features a fixed ball tip for effortless writing
Oil-based ink
Dries quickly
Less smudging and bleeding
Long-lasting ink
Smooth and easy to write with
Great for everyday use
Available in retractable designs
Prone to ink clumping
Rollerball pens
Designed with a fixed ball tip
Water-based ink
Produces dark and neat lines
Very smooth glide
Ideal for long writing
Smears easily
Short ink life
Gel pens
Thick water-based gel ink
Rich and vibrant ink color
Assorted color options
Available in metallic and shimmery finishes
Great for decorative writing and note-taking
Smears easily
Prone to bleeding
Takes some time to dry
Marker pens
Alcohol-based ink
Also uses water, pigment, and oil-based inks
Rich and highly-pigmented ink color
Smooth ink flow
Permanent and non-permanent
Dries quickly
Usually designed with felt tips
Available in various tip sizes and shapes
Great for journaling and drawing
Can be used for arts and crafts
Prone to bleeding
Conclusion
To wrap up, there's a vast variety of pens that you can use for different writing needs and preferences. And if you're looking for the best pens for school that boost your writing comfort and performance, it is important to consider the pen and ink type, ink quality, and color choices as well as the overall design.
Have you found your ultimate pick yet? There might be overwhelming choices for pens, but I hope the detailed reviews mentioned above will help you determine the perfect pen for your writing activities!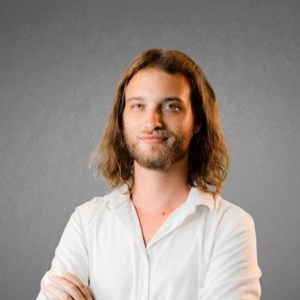 I am a former art teacher, so it is evident to me the importance of art in educating the new generation. We also want to help parents who plan to teach their children and desire the best tools and tips for them.