Anyone looking for waterproof eyeliners has likely heard of TooFaced—a USA cosmetics brand. It's reputed as one of the few brands that don't have manufacturing plants in China for the sake of remaining cruelty-free and upholding their product quality.
This begs the question: do their eyeliners truly live up to the expectations? In this Too Faced Sketch Marker review, we will find out more about this liquid eyeliner.
To give you a general idea, I'd say that I'm impressed with how long this waterproof eyeliner can last. Its tip also makes application easy, even for beginners.
What is Too Faced Sketch Marker
Too Faced Sketch Marker is a waterproof liquid eyeliner whose design is adapted from Japanese calligraphy art pens. In other words, its tip design aims to provide precise strokes but offers flexibility at the same time.
This liquid eyeliner is created by Too Faced, the famous American brand behind Better Than Sex Mascara. The brand is also known for its modern approach to cosmetics, developing unique make-up products that aim to empower women around the world.
Too Faced Sketch Marker Swatches
Too Faced Sketch Marker liquid eyeliner is available in 12 variations with some eye-catching shades. This is quite unique as you don't usually find people wearing colored liquid eyeliner with such popping hues, given that the most common choices are black and brown.
Some bright pastel colors included in the Too Faced liquid eyeliner line are Pure White, Candy Pink, Papaya Peach, Canary Yellow, and Deep Lilac.
In contrast, those who don't feel like using such attention-grabbing colors can opt for darker hues, such as Deep Blue, Deep Navy, and Smoky Emerald.
If you like the traditional black shade for your cat eye, they actually have three: Black, Charcoal Black, and Deep Espresso (dark brown).
How Much Does It Cost?
When it was first launched in 2016 it was priced at $20 per piece with 0.015 Oz. For some reason, we can't seem to find Too Faced Sketch Marker liquid eyeliner on the Too Faced site.
They are also unavailable or out of stock in online shops like Macy's or Sephora. However, you can still find them on Amazon and on eBay.
Someone even posted on Reddit 2 years ago speculating that this marker eyeliner has been discontinued. However, this is likely not the case, as it's not in the list of Too Faced discontinued products.
What is It Used for?
There are different types of eyeliners and each type can produce different effects depending on the color. But basically, Too Faced Sketch Markers are used to accentuate the eyes by creating solid lines on the upper lids.
What's special about these liquid eyeliners is that they are mostly used to make a flick for a daily cat eye for a trendy no-make-up look. But if you wish to go bolder for a party or night out, the dark shades altogether are an amazing ensemble to achieve a smokey eye finish.
The Candy Pink, Canary Yellow, and the rest of its lighter shades are also perfect for eyeliner drawing to create epic eyeliner art.
What's New With Its Packaging?
It debuted with a limited edition set and as part of the promotion the set comes with a coloring book to support the art marker concept. Now, you can only find individual eyeliners, which come in a colored box with catchy calligraphy statements printed on the sides.
The liquid marker itself looks more like a coloring pen embellished with gold calligraphic text. The cap has a clip with the Too Faced logo and a little heart right at the tip of its cap.
Now, for the most important part: the tips!
These eyeliners are heavily introduced as calligraphy pen eyeliner, so we were expecting the tips to be made with soft hair or feather, just like the tips of high quality Japanese markers. But to our surprise, these liquid eyeliner tips are made with felt.
That said, the felt tip is incredibly flexible, and you can still create different strokes and thicknesses out of it. However, since it is technically not a brush, some people might still find it slightly stiff.
How About Its Formulation?
Similar to other Too Faced cosmetic products, these eyeliner markers are claimed to have a cruelty-free formulation.
As for the product's safety, it gained a low hazard score according to EWG Skin Deep screening. The variation evaluated was the Deep Navy Blue liquid eyeliner.
Another claim about its formulation is that it is waterproof. However, some users have experienced slight smudging after getting wet or feathering when applying the darker shades.
But overall, they come in full of juice and they can stay longer after application, even under hot weather conditions.
FAQs
Is the formulation oil free?
No, Too Faced Sketch Markers are not oil-free. If you look at the ingredient list, you'll notice that it contains Phenoxyethanol – an oily liquid. This chemical serves as a preservative and is generally safe for human skin.
What is the top Too Faced Sketch Marker alternative?
There are several products similar to this liquid eyeliner. Here is the list of other products that you can check:
Urban Decay Perversion All Night Eyeliner
Bobbi Brown Really Black Ink Liner
Marc Jacobs Blacquer Magic Marc'er Precision Pen
Tom Ford Deeper (01) Eye Defining Pencil Pen
Conclusion
Too Faced Sketch Marker liquid eyeliners turn out to be long-lasting, skin-friendly, easy to apply, and have many color variations. However, they don't have the brush tip we all hope for.
We do hope that this Too Faced Sketch Marker review has answered some of your questions or perhaps gave you a hint why this product will possibly work or will not work for you. After all, when it comes to cosmetics, the ideal product can boil down to preferences, as well as skin type and tone.
Other reviews you can refer to: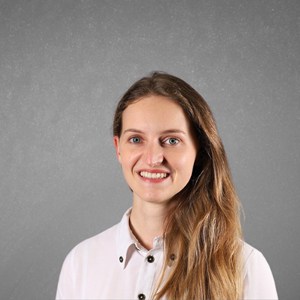 Art has always been a part of my life; it influences my upbringing and later my career choice. For me, it is always a part of my parenting technique. So for whichever purpose that you come to art, you can start here with us.