Paint markers could be the best alternative if you love to paint but don't want the hassle of buying a lot of other art materials.
In this article, we're going to have a POSCA markers review and find out why they are considered the ultimate paint marker.
To cut a long story short these markers are very opaque and glide smoothly, but they have to be primed from time to time if you want the ink to keep flowing seamlessly.
Posca Markers: What is It?
First launched in 1983 by Uni Mitsubishi Pencil, POSCA is a revolutionary product line featuring water-based paint.
Since then, they have been making names for themselves, with a drastic rise in popularity when graffiti and street art came into the art scene.
To be able to cater to a larger crowd, Uni Mitsubishi continues to add different tip types and more color options. Let's take a closer look at its features.
| | | | | | |
| --- | --- | --- | --- | --- | --- |
| Range | Size (mm) | Removable Tip | Reversible Tip | Replacement | Colors Available |
| PC-1MR | 0.7 | ✅ | ❌ | N/A | 16 |
| PC-1MC | 0.7-1 | ✅ | ❌ | PCR1 | 22 |
| PCF-350 | 0.9-1.3 | ❌ | ❌ | N/A | 22 |
| PC-3M | 1.8 – 2.5 | ✅ | ✅ | PCR3 | 42 |
| PC-5M's | 1.8 – 2.5 | ✅ | ✅ | PCR5 | 49 |
| PC-7M | 4.5-5.5 | ✅ | ❌ | PCR7 | 15 |
| PC-8K | 8 | ✅ | ❌ | PCXR8 | 35 |
| PC-17K | 15 | ✅ | ❌ | PCR17 | 10 |
Key Features
1. Tip types and barrel design
The Uni POSCA pens or markers are highly recognized by their glossy dark black barrel embellished with the iconic Uni POSCA colorful logo and usage instructions. Inside the barrel are the ink reservoir and a metal ball designed to aid paint remixing upon shaking.
The ink is released through a valve-controlled mechanism. This prevents the tip from soaking up with the paint before it is activated.
Each marker is delicately wrapped in plastic to secure it from getting tampered with and rough handling. The tip should be clean and ink-free upon opening, so you'll have to depress the ink valve in order to use the marker.
These paint markers have 8 different tip types. The tips either feature plastic or acrylic, which makes POSCA markers good for graffiti.
Its 0.7 mm ultrafine tip gives you enough precision to create very sharp lines. You can use these as a regular pen and get the paint effect at the same. This also comes with a stackable cap.
PC-1MC
A very fine bullet tip with a 0.7-1 mm tip size. This is good for various small projects and an effective labeling tool.
PCF-350
Has a 1-10 mm soft brush. Good for coloring small and irregular pieces like figurines or toys. This Uni POSCA paint marker does not drip, and at the end of the barrel is a push button that lets you have total control over the ink supply.
PC-3M
Another bullet tip with 0.9-1.3 mm tip size. They are typically used for designing different merchandise.
PC-5M's
Has a medium tip with a 1.8-2.5 mm tip size. This is a good middle ground, not that fine and not that chunky. It is one of the most beginner-friendly and versatile tip types among the Uni Posca markers range.
PC-7M
It has a 4.5-5.5 mm bullet tip. The size of this tip is perfect for doing medium to large projects like designing windows and sports equipment.
Has an 8 mm broad tip. It renders solid coverage for backgrounds and big outlines. Best paired with PC-7M.
The largest among the range. It has a 15mm extra broad tip, ideal for different massive artwork and upsized projects.
2. Ink Type
POSCA marker ink is made with odorless and water-based acrylic paint. It is specially formulated to produce vivid, matte, and opaque ink that can be layered and mixed.
Unlike regular paint, which takes forever to dry, these markers set quickly. And since they are water-based, you can easily reactivate them using water.
These markers are very versatile and can be used on almost all types of surfaces. They are permanent on rough or porous surfaces like paper, fabric, or unglazed ceramics.
On the other hand, they are easily erasable on smooth surfaces like glass, smooth ceramics, and PVC plastics, etc.
3. Color Range
Drawing with POSCA markers will never be boring because you have 66 color options. This means it'll be impossible to find a set of 100 since that does not exist.
Aside from the classic hues, this 66-color range includes 8 metallic, 8 glitters, 6 fluorescent shades, and POSCA white markers, which give good color contrast for POSCA paintings on black surfaces and dark backgrounds.
How to Use It?
These paint pens are not like ordinary markers that are ready to use. They have to be primed or activated in 4 easy steps.
1. Twist the cap and remove the plastic wrap.
2. Hold the marker in a vertical position so its tip will face the floor, and shake the marker vigorously.
3. Press the marker on the paper or any sturdy surface until you see the ink flowing into the tips.
4. Test by scribbling a few lines; once you get a steady ink flow, it's time to put this marker to work.
Priming the markers can be done from time to time when the makers get streaky and at the start of every project, especially if they have not been used for a long time.
These markers can be used in different applications. Although POSCA markers are massively used for graffiti, they are not limited to that. You can use POSCA markers for window art, stone painting, and customizing different merchandise.
If your markers get dirty from any of these applications, you can easily clean them with water.
Other maker brand reviews you can refer to:
Pros & Cons
Odorless
Highly pigmented
Can write over mixed media
Very smooth application
Can layer or go over it to fix mistakes
Quick drying time
Needs to be re-primed every time
Can peel off on paper
How to Blend It?
Blending with POSCA markers can be tricky; you have to work really fast as they also dry up quickly.
If you go this route, you will need an actual brush. Wet the brush and mix the colors while they are still wet. Again do it as fast as you can before the paint dries.
The easiest way to blend these markers by themselves is using their brush tip, PCF-350. Just do note that these markers have a tendency to peel off on ordinary paper, which could happen more when blending.
When using brush pens or other tips, always work in the direction of the marker and not against it to avoid ink from splattering.
Frequently Asked Questions
What is so special about POSCA markers?
There are a lot of things that are considered special to POSCA markers. Here are some of their best qualities.
They do offer a wide variety of tip types.
These markers work with other drawing mediums (i.e., alcohol-based markers).
Works on almost all types of surfaces.
Easy to layer.
Dries quickly.
Does not smell.
Are POSCA markers the best markers?
Yes, POSCA markers are one of the rare paint markers that are included in most, if not all, of the list of the best paint markers ever produced.
Do POSCA pens wash off? Are POSCA markers permanent?
It depends on the type of surface you are using. As mentioned, these markers stay permanent on porous surfaces but can be removed by scraping or washed off if applied on non-porous surfaces.
Are POSCA pens waterproof?
Yes, their ink is waterproof once dried. However, if you are doing POSCA markers drawing on smooth surfaces, you may want to seal them using water-based fixatives or aerosol varnished.
Where can I buy POSCA markers?
You can easily find POSCA paint pens at Michaels and other online shops like DickBlick. You can also get Hobby Lobby POSCA pens in their physical stores and online.
Why are POSCA markers so expensive?
The price can vary depending on your location. They became more expensive in the US because of the additional cost of the shipment of the markers from Japan, where it is manufactured.
Conclusion
We have confirmed in this POSCA markers review that these markers have all the qualities that you would want in a paint marker.
Yes, they could be expensive to some, but they are definitely worth it. What's not to love? They are very versatile, have good color options, dry quickly, layer beautifully, and are completely odorless.
They also have the widest tip options available. With that, you can certainly find one that fits your needs for every type of application.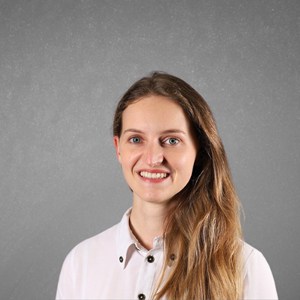 Art has always been a part of my life; it influences my upbringing and later my career choice. For me, it is always a part of my parenting technique. So for whichever purpose that you come to art, you can start here with us.