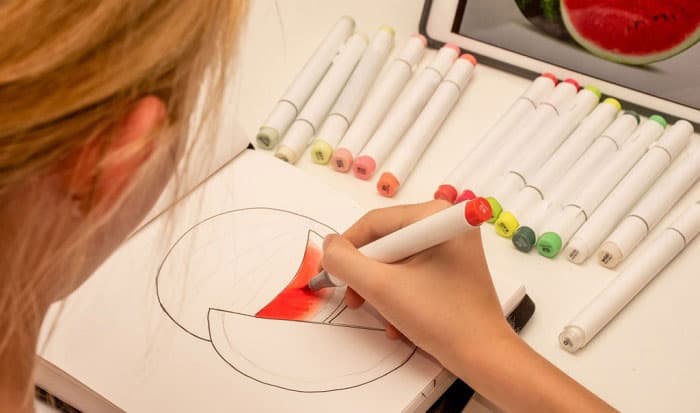 Numerous markers are available in the market. Even a full-time artist can't be familiar with all of them. They have different tips, inks, and capabilities. If you get sick of the smell of solvent markers, opt for an alcohol marker.
But, what are alcohol markers used for? You would ask this question to know if this type of marker is compatible with the projects that you engage in. Alcohol markers are permanent markers and users admire them because of their smooth, vivid colors.
As for function, they are perfect for blending, overlay, and tinting techniques. Thus, they are the tools for graphic novels, illustrations, architectural rendering, and more. If you have never used an alcohol marker before, you're in the right place as this article is complete with all the information that you need to know.
The Uses Alcohol Markers
Both professional artists and hobbyists use alcohol markers. These markers deliver great results in creating illustrations, cartoons, and graphic novels. They're also used by fashion designers for sketches and by architects for developing architectural renderings.
You can make scrapbooks, do letterings, and draw with alcohol markers. They are in various creative projects and surfaces, such as wood, paper, glass, and canvas. Thus, every artist's kit has them.
Everything You Have to Know About Alcohol Markers
The dye is suspended in this alcohol-based marker. Though it has a bit of smell due to the compositions, there are brands that produce ones that won't bother your nose, like the Tombow Dual Brush Pen Art Markers.
As mentioned in the introduction, these markers are great for blending with vivid colors. They dry quickly so you won't have to wait for too long. The greatest advantage of using these markers is that they only smell like a bit of alcohol, unlike other types that bear an unpleasant odor.
There are alcohol markers that are intended for professionals while some are for children in school. The ones used by professionals can create an awesome outcome if used properly. Here are the things that you have to know about alcohol makers to take advantage of what they can do.
The Nibs
You'll find alcohol markers with different nibs, such as the chisel nib, brush nib, and fine nib. The chisel type is angled with a slanted edge for the board and thin lines. Be mindful of how you hold the marker because it affects the lines that you will form.
With the thin and thick lines, the alcohol marker with chisel nib is great for hand lettering, calligraphy, and covering wide areas. The one with a brush nib is like a small paintbrush so you can press it for broad lines to cover larger areas or use the tip for a different effect.
The fine nib or bullet nib is what you need for outlining and making small details. Some artists use this for a sketch or initial drawing but it's also effective in shading and creating intricate features in small areas.
There are alcohol markers with dual-ended nibs for flexibility. You can check Caliart Artist Alcohol Markers, Ohuhu Alcohol Brush Markers, and Quick Craft Alcohol Markers to make various effects and markings.
Paper that matches with alcohol markers
Paper is the most preferred medium by artists when using alcohol markers. But you can go beyond it and utilize them on other surfaces, such as glass, tile, and metal. My advice is to select a thick cardstock or marker paper. Pick something that weighs around 80 lbs or more. It's also good to choose heavyweight paper that's bleed-proof.
Fortunately, alcohol markers don't easily tear through paper like water-based markers. Aside from the paper's weight, you have to be attentive to the tooth of the paper as well.
Rougher paper that has more tooth and texture can disfigure the marker's tip. This can also cause difficulty when making fine and clean lines. Hence, don't forget that heavyweight paper with a smooth surface is the perfect choice when you use alcohol-based markers.
Techniques When Drawing With Alcohol Markers
What do you use alcohol markers for? Practice makes perfect so learn some techniques first when you want to draw with them. Most artists suggest that you should begin with something that you know how to draw or a basic image.
Since alcohol markers have different nibs, you have to try each of them out to be familiar with the effects. You may create a color chart that may already be included in some market sets. It's also good to group the markers based on their shades. Then, you can apply the following techniques.
Working with the lightest colors first
You'll love how easy it is to shade and blend with alcohol markers. Therefore, you can accomplish a fantastic result as it's effortless to layer and control your strokes. Applying the lightest colors first paves the way to a realistic effect.
It's a breeze to add a darker layer over the one with a light color. For the final step, you have to add a medium shade to lighten the dark layer. Before doing this, you have to ensure that the dark layer is fully dried so you can create contrast.
There's also another way to do it and you need to pick two or three markers that are under a similar hue family. You can apply them on top of one another to come up with the shade that you like.
Again, you should start with the lightest color. Put the dark shades on small areas and you may also utilize them in defining lines. The dark areas can be softened by medium colors. When working on the layers, you can define the larger portion first. Pay attention to detailed areas after you've finished applying most colors.
Light colors for blending on harsh areas
Alcohol-based markers are used for gradient effects too! It's through layering light colors under dark ones. You may get help from a blender pen when lightening up an area or correcting a mistake.
Blender pens or markers are transparent and void of colors. Other than blending, you can use them for shading, retouching mistakes, and lightening up areas that may be too dark.
When blending with alcohol markers, the ink is wet and dries within seconds so you need to move quickly. That's why it would be easier to apply the light colors first. You may even blend two different colors, which is impossible with non-alcohol markers.
Overlay and tinting technique
The thought of accidentally splashing some liquid on your precious masterpiece will shatter you. You may think about the horror of smudges. Luckily, you won't need to worry about this when you use alcohol markers as they leave permanent markings.
Their ink dries fast so no watery and faded colors will appear on the paper or other surfaces. Layering is a piece of cake because the ink is slightly opaque. Hence, you can create overlays, blends, and multi-toned highlights.
Final Thoughts on Alcohol Markers
What are alcohol markers used for? After knowing the uses and capabilities of these markers, surely you're impressed with their effects. They are tools that facilitate your creativity and enhance your work. Blending and creating layers of colors as well as multi-toned highlights become easy with these markers.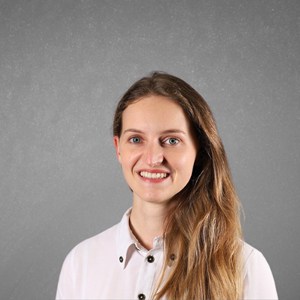 Art has always been a part of my life; it influences my upbringing and later my career choice. For me, it is always a part of my parenting technique. So for whichever purpose that you come to art, you can start here with us.