Painting with an airbrush seems so quick and easy. For many acrylic painters, it is a game-changing tool that can provide much smoother base coats, faster applications, and efficient coverage. But when it is time to switch to another paint color, the first thing to do is to remove any paint residue from the airbrush. How should you do it? Will cleaning it with water suffice?
Definitely not. You need the best airbrush cleaner for acrylic paint to do this. Without it, you might end up with an airbrush clogged with dry acrylic paint and other residues. Thus, airbrushing will not be as smooth as it should be.
With that in mind, how should you choose the perfect airbrush cleaner?
First of all, it is crucial to determine whether the product is compatible with your airbrush. Fortunately, most airbrush cleaners indicate this factor, ensuring a reliable cleaning process that can keep your airbrush spotlessly clean without damaging it.
Speaking of damages and other adverse results, it is imperative to consider the formula of the cleaner to know if it works against acrylic paint. Although the primary goal is to clear out all traces of acrylic paint, the product should highlight the effectiveness of the formula and its safety as well.
Moreover, the application method or nozzle design can bolster the convenience of using the airbrush cleaner. Thus, this feature is worth considering. Besides, you do not want to spend more time cleaning your airbrush rather than painting, do you?
Good thing you landed on this article. I will walk you through the top reviews of airbrush cleaners for acrylic paint as well as the in-depth guidelines for choosing the ultimate pick.
Top 6 Airbrush Cleaner for Acrylic Paint Reviews
1. Iwata-Medea 6 500 16 Airbrush Cleaner
For stubborn acrylic paint residues and stains, I suggest the Iwata-Medea Airbrush Cleaner. It highlights a strong formulation that is suitable for eliminating acrylics in your airbrush. But the best thing about the solution is it can loosen acrylic remnants without damaging your airbrush.
This highly concentrated solution is ready to use. However, you may consider how much stain or residue you need to remove. Although you can use it as is, I suggest diluting it with water for mild cleaning or opt for pure solution otherwise. Just so you know, a little goes a long way with this product, so I think it is smart to use it sparingly.
The aforementioned procedure is applicable for cleaning the airbrush every time you need to swap between paint colors. Impressively, it reduces paint accumulation, and I find it effective in keeping the airbrush clean and ready for next use.
Furthermore, if you want to target clogged airbrushes, there is no trouble using this cleaner. Just remove the needle and nozzle and tidy these parts separately using this solution.
Moreover, the application is easy since it comes with an ergonomic nozzle tip. So far, there are no accidental drips or leaks when using this product. Using this product is also a relief because the Iwata Medea airbrush cleaner ingredients conform to ASTM D-4236, making the product environmentally safe.
Apart from that, it works well with palette and various artist tools, such as synthetic and natural hair paintbrushes and technical pens. Besides that, this general-purpose cleaner can get rid of watercolors, inks, dyes, gouaches, and more.
I have no other issues with this product except for the odor. I know it claims to be odorless but there is still something a little off with its smell.
Pros
A strong and concentrated formula for all types of airbrushes
Can eliminate acrylic paint and other media types
Ready-to-use solution for hassle-free application
Features an ergonomic nozzle tip for quick and easy use
Environmentally safe
With its versatility and effective highly-concentrated formula, I consider this the top-rated airbrush cleaner for acrylic paint and other media types. This Iwata airbrush cleaner review uncovers its effectiveness in removing tough paint residues and preventing accumulation. Yet, it is gentle enough to handle airbrushes to deter damages.
2. Vallejo VJ71251 Airbrush Cleaner
When using this Vallejo Airbrush Cleaner, you can maximize its efficiency, depending on how you want to use it with your airbrush. If dried residues or stubborn color rests are present, this calls for deep cleaning. Impressively, this solution lubricates your airbrushing system without damaging it.
As the manufacturer directs, you should soak the valve and nozzle in a highly concentrated solution for several hours. This can loosen any dry acrylic paint or pigment buildup, allowing you to clear and flush out any residues.
Apart from that, it is good for rinsing between color changes. As advised, you can dilute the solution with 50% water and rinse out any remaining paint, keeping the airbrushing tool clean and ready for the next use.
This cleaner comes in 200 ml, which is enough for multiple cleaning sessions. Besides that, the bottle highlights an eyedropper nozzle or spout that minimizes leaks or spills. This allows you to control how much you need and sparingly use it whenever you should.
Moreover, the product's compliance with ASTM D-4236 ensures safe formulation for the users and the environment as well. The odor is also not a problem since it does not contain any toxic smell. Although it has a noticeable sweet odor that makes cleaning sessions bearable and comfortable, I still recommend using gloves or a mask when using this.
I have no other issues when it comes to its performance. I think the only drawback is it is slightly expensive.
Pros
Great to use for deep cleaning and quick cleaning
Can be diluted with water to optimize the solution for rinsing out colors when switching paints
Designed with an ergonomic eyedropper nozzle for spill-free and controlled applications
Environmentally safe
Has no toxic odor
Whether dealing with severe pigment buildup or being used as a light cleanser, it wards off any potential clogging issues. This can keep your airbrush in its great form and let you work with acrylic paints with ease.
3. U.S. Art Supply – Airbrush Cleaner
Whether it is for deep cleaning or just a quick rinse between color changes, this U.S. Art Supply Airbrush cleaner is among my favorite picks. First of all, it is water-based, meaning that it is non-toxic and safe to use.
In terms of its performance, this solution targets acrylic paint and all models of airbrushes. Therefore, I recommend this product if you have multiple airbrushes or you are not sure which cleaning solution is safe to use with your specific airbrush model.
It offers a solution that is strong enough to get rid of acrylic paint residues or loosen any dry paint. This makes rinsing airbrushes a lot easier. Aside from that, I noticed how it leaves the airbrush shiny and spotlessly clean.
Having the similar formula to the Iwata-Medea, this product does not need to be used in hefty amounts to clean an airbrush. Since it comes in a big size (16 oz or around 473 ml), this can last for quite a long time. It has probably more than enough to clean a lot of airbrushes in the long run. Plus, it comes at an affordable price for its size.
Although it can work with acrylic paint, it is also great for cleaning airbrushing tools or other artist tools that use watercolors, gouache, dyes, or inks.
I think the only slight pitfall is the difficulty when applying it because of its large and bulky size. That is why I advise using a dropper or transferring it into small containers for a more convenient application.
Pros
An effective water-based airbrush cleaner for long-lasting use
Compatible with all models of airbrushes
Helps airbrushes stay clean and shiny
Can handle acrylic paint and other media types
Non-toxic; Safe to use
Cons
Might require small containers or droppers for easy applications
This water-based solution is an environmentally safe product that can effectively clean and flush airbrushes. You might need to purchase additional applicators or containers for hassle-free applications, but the large volume is a great advantage for extended use.
4. Createx 5618-04 Auto Air Colors Airbrush Cleaner
When your airbrushes only need initial cleaning or quick flushing to switch between paints, I suggest trying this airbrush cleaner from Createx. It boasts a professional-grade formula that effectively eliminates dried acrylic remnants or pigment buildup on the needle or tip of your airbrushing system.
Although I am not quite sure about its compatibility with various airbrush models, I did not see any problem using it with my airbrushes collection. This preventative solution is specially formulated for high pigment paints, including acrylic. I have also tried it before with different sets of paints, such as gouache and watercolor, and it did not disappoint.
When it comes to the application method, it features a flip-top bottle cap that dispenses an ample amount of solution. This product does not cause spills or leaks, cleaning and flushing have never been that easy and messy-free.
Moreover, I like how it does not have a strong or toxic smell. This allows painters or artists to clean their airbrushes comfortably without struggling over the awful smell that some cleaners usually have.
What seems to be the downside is the size or volume. Compared to other airbrush cleaners available on the market, this one is relatively smaller and slightly pricey for its size.
Pros
Formulated with a professional-grade solution to clear out acrylic paint residues
Ideal for initial cleaning or quick rinsing
Can be used with acrylic paint and other paint types
Features a flip-top cap for hassle-free applications
Does not have a toxic smell
Some airbrushes do not need extensive cleaning and, sometimes, quick rinsing will do. With that said, this airbrush cleaner is a nice product to try. It is simple to use and can keep your airbrushes in good shape.
5. Angelus Brush Cleaner for Airbrushes
The Angelus Brush Cleaner is an all-purpose tool or brush cleaner that can work with airbrushes as well as paintbrushes and other artist tools. This may seem a common feature of many cleaners I have used before, but the attractive point of this product is its sole purpose of removing acrylic paint. Thus, it can guarantee an effective formula that can deal with acrylic that other products might not be able to do.
Therefore, for an airbrush artist who uses acrylic paint almost every time, I bet this brush cleaner is worth trying. Aside from that, it is non-toxic and eco-friendly, ensuring a safe formulation that you can use without worries.
One more thing, this is a professional-grade cleaner that works great on all models of airbrushes. Thus, this is a relief to know that it can handle different airbrush models without affecting their quality in any way.
The bottle features a twist-off nozzle tip that promotes quick and easy application. Unlike other cleaners in large volumes, this airbrush cleaner has an 8 oz or 236ml solution, enough for quick rinses or final cleaning.
I like how you can use it right away; it does not need any dilution or other preparation before using it for cleaning. I think the only problem with this cleaner is the bad odor.
Pros
Specially formulated to remove acrylic paint
Designed with a twist-off cap or nozzle for quick applications
Compatible with all airbrush models
Non-toxic and eco-friendly
Easy to use and apply
This cleaner lets you switch between paint colors easily while providing your airbrushes with nice upkeep. This non-toxic solution is ready for use and specially formulated to eliminate acrylic paint.
6. Evo Dyne Airbrush Cleaner
The Evo Dyne airbrush cleaner is an all-purpose solution for all models of airbrushes. It uses a strong formula that can work with acrylic paint and other paint types, including watercolor, gouache, inks, dyes, water-based paints, and many more.
It might be a high-strength solution but it ensures safety with its non-toxic components. It conforms to ASTM D-4236, allowing you to clean your airbrushing tools safely without worrying about hazardous ingredients.
In terms of its performance, this multi-purpose cleaner can get rid of acrylic paint efficiently. Thanks to its fast-acting formula, it gets the job done in seconds. That means more time for painting rather than cleaning.
I noticed that it works great both for deep cleaning and rinsing between color swapping. You may also use it for final rinsing every after painting sessions. I like how it is simple to use, and the concentrated solution is ready for applications.
When you have clogged airbrushes that need a thorough cleaning, you can let the solution sit in your tool for 6 hours or until dried pigments or acrylic paint residues have loosened. Afterward, you can flush the remnants, leaving your airbrushing system spotlessly clean.
Furthermore, the large volume (16 oz or 473 ml) is an advantage because it can be used for extended cleaning sessions. It is all good except for its spout, which is not very convenient to use. I wish it was more like a dropper for controlled applications.
Pros
A strong solution for cleaning acrylic paint buildup
Offers a fast-acting formula to speed up rinsing
Ideal for initial and final cleaning as well as rinsing when changing paint
Safe and simple to use
Comes in large sized for extended use
Cons
Not ergonomic nozzle or spout design
Nevertheless, it is a safe and fast-acting airbrush solution that speeds up cleaning sessions. I suggest using this whether it is for deep cleaning or quick rinsing between color changes.
What to Look for When Buying an Airbrush Cleaner for Acrylic Paint
Compatibility with Your Airbrush Model
One of the primary reasons for cleaning your airbrush is to provide excellent upkeep and preserve its great condition. Therefore, using the correct type of airbrush cleaner can make or break your airbrush quality. That is why it is imperative to determine whether the product you are buying is compatible with your airbrush model.
Fortunately, most of the airbrush cleaners available on the market are suitable for all airbrush models. This ensures efficient cleaning while maintaining their quality and preventing any possible damages.
Type of Formula and Effectiveness
The airbrush cleaner formula is a key factor to consider because it can tell you what the results will be. This helps you identify whether the product you choose and buy is effective against acrylic paint. Aside from that, you can determine if it is suitable for deep cleaning, initial and final cleaning, or quick rinsing when switching between colors. Some airbrush cleaners are formulated to cover all these cleaning sessions.
Furthermore, a lot of manufacturers highlight the compliance of their products with safety standards. This is also a crucial factor to consider since it guarantees a non-hazardous formula that you can use with ease. With that in mind, the Iwata airbrush cleaner ingredients do not contain any harmful elements, making this product among the safe cleaners to use.
Application Method or Nozzle Design
Cleaning airbrushes do not require large amounts of cleaners to get rid of acrylic paint remnants. Therefore, it is significant to consider the cleaner's nozzle or spout design. This lets you use the solution sparingly for an optimized cleaning process.
Some airbrush cleaners feature eyedropper or small nozzle tips for controlled and messy-free applications. The Vallejo VJ71251 Airbrush Cleaner has this design, making rinsing and tidying airbrushes a lot easier without worrying about messy spills or leaks.
Ease of Use and Cleaning Process
The great thing about airbrush cleaners for acrylic paint is they are ready for use. You can use them right away without diluting them with water. Some products require otherwise, especially when you are simply rinsing your airbrush to swap between paint colors. However, the cleaning process still depends on the severity of the issue. Thus, it is important to read the instructions before using the product.
These airbrush cleaners vary in size and volume. Some of them, such as U.S. Art Supply Airbrush Cleaner and Evo Dyne Airbrush Cleaner, come in 16 ounces or 473 ml, which is probably more than enough for cleaning a single airbrushing system. If you have multiple artist tools and airbrushes or you switch paint colors frequently, such volume might suffice. The solution's size and volume depend on how much you actually need.
Can You Thin Acrylic Paint With Airbrush Cleaner
Yes, you can but it depends on the product you are using. One example of this is the Vallejo airbrush cleaner. It can work as an airbrush cleaner and thinner. Just remember that not all airbrush cleaners are as versatile as the aforementioned product. Make sure to read the label for recommended applications.
How Do You Clean Acrylic Paint From an Airbrush
Here are some easy ways to try when cleaning your airbrush from acrylic paint:
Gear up with gloves and a respirator mask.
Examine the severity of the paint residues and how you want to use the cleaner.
If it is for swift cleaning to change paint colors, use an ample amount of solution. Pour it into the reservoir or color cup.
Keep rinsing until the solution clears out the paint. You may use a small paintbrush or a cotton swab to do this.
When there seems to be no more paint left, fill the cup with some solution and spray the airbrush to flush it out. This allows you to check if the airbrushing system is clogged or paint residues are still present.
Once the airbrush is clean and dry, you may fill it up again with another paint color.
If your airbrush requires deep cleaning because of stubborn pigment buildup, you may detach the nozzle cap and needle and soak them in the solution for several hours. You may do the same with the reservoir or color cup.
When the paint loosens, gently clear the gunk with a paintbrush. After that, rinse them using the solvent to clean airbrush particles. Let all the parts dry using a towel or soft cloth.
When your airbrush parts are completely dry, you can reassemble them.
What Can Be Used as an Airbrush Cleaner
In case an airbrush cleaner is not available, you can try some airbrush cleaner alternatives or DIY airbrush cleaner products that are suitable for cleaning acrylic paint without damaging your airbrush.
With your homemade airbrush cleaning station, prepare denatured alcohol or glass cleaner. You can follow the steps mentioned when using an airbrush cleaner. These alternatives will do the trick since both types work best for acrylic paint.
https://youtu.be/Vq0DVcJk26k
Conclusion
To wrap it up, one of the important keys to preserving the quality of your airbrush and presenting polished acrylic paints is how you clean your tool. This means choosing the right type of product to effectively deal with acrylic paint and clean your airbrush.
Remember to carefully check the cleaner for its media and tool compatibility, safe and effective formulation, and convenient application. When you prioritize these prerequisite factors, you are all set to finding the best airbrush cleaner for acrylic paint. But of course, to make it all easy for you, the list of reviews and guidelines mentioned will help you out.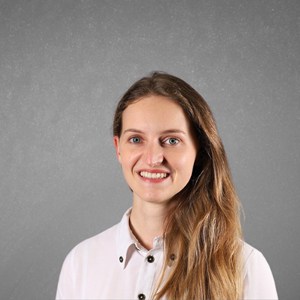 Art has always been a part of my life; it influences my upbringing and later my career choice. For me, it is always a part of my parenting technique. So for whichever purpose that you come to art, you can start here with us.