Watercoloring is a classic arts and crafts hobby that people all around the world have been getting into again in recent years. For many people, it started as something they've loved to do since they were children. For others, it's something they've discovered in adulthood to tap into their creative side.
But whether you're a beginner trying to rekindle childhood passions or an adept, expert artist specializing in watercolor, you should have the best watercolor sketchbook for working on your craft.


To be honest, finding the right watercolor journals isn't an easy task because preferences differ among everyone. Some people want bigger pages for their more articulate illustrations, while others just want a pocket-sized one made with top quality cotton sheets.
Whatever you're looking for in a watercolor notebook, know that there's something out there for you. To prove it, I'll let you in on my wide array of faves!
Top 12 Watercolor Sketchbook Reviews
1. Arteza Watercolor Sketchbooks
I love sketchbooks that are just the right size—not too small but not too big. Among my favorite medium-sized sketchbooks is this Arteza one. This set, in particular, gives you bang for your buck because you get two sketchbooks.
The size is practical if you're looking for something that isn't big enough to be a poster but isn't the size of a small writing journal either. These sketchbooks are 8.25 x 8.25 inches, so they can fit in any standard bag, making them portable.
It has a sturdy hardcover at the front to protect your artworks from folding and tearing at the edges. It also has many useful accessory features, including a ribbon bookmark and an elastic band to close your sketchbook shut. There's also an inner pocket for your cards and small artworks.
It's also made with quality paper. The pages are cold-press for texture and acid-free, so you don't have to worry about the pages yellowing any time soon.
The white paper pages are thick and dual-sided, so you can make the most out of the space of the sketchbook. It's perfect for wet media, dry media, or even a combo of the two. They're also bound with natural linen to keep them in place.

While this two-pack is ideal for any striving watercolor artist—especially at its price—there is one thing I don't like about it. I've noticed that when painting in this sketchbook, the white paper pills easily. It happens when my washes are too heavy with water, so I recommend light washes for these.
Pros
Comes in a practical medium size, so you can bring it with you anywhere
Made with a sturdy hardcover to protect your artworks from damage
Accessorized with ribbon bookmark, elastic band, and inner pocket
Made with cold-press and acid-free paper
Thick, dual-sided pages that are perfect for mixed media illustrations
Bound with natural linen to keep your art secure and in-place
Cons
The paper pills quite easily
If you're looking for a sturdy and portable sketchbook for watercolor illustrations with lots of thoughtful elements and accessories to keep your work safe, this is the one for you.
2. Moleskine Art Collection
Moleskine is a journal brand that has been known to provide high quality and sturdiness across all their products. This watercolor album from their Art Collection isn't any different.
This Moleskine watercolor sketchbook has a sleek back cover that is leather-like and durable, like all Moleskine notebooks and sketch pads. This cover protects your illustrations from folding or getting damaged, especially around the edges.
The 72 white pages in this album are acid-free and quite textured, making them perfect for watercolor and dry media like pencils and pens.
It has rounded corners to give it a more sophisticated and friendly look, reminiscent of modern watercolor journals sketchbooks. It also leaves less room for minor cuts in the hand if you aren't too careful.
The sketchbook has a bookmark so you can mark what page you're working on if you have to leave your journal for a bit. It also has an elastic closure and expandable pockets for your extra papers and cards.
It's also thread-bound like most Moleskine products, so you can be assured that your sketchbook won't come loose any time soon. Durability is something the brand always offers, so it's no surprise that it's reflected in the binding too.

However, I find that the pages are quite thin. They don't bother me for the most part, but there can be buckling during a watercolor session if I use very diluted colors.
Pros
Has a sleek and durable leather-like cover to protect your illustrations
The pages in the paper pad are acid-free and textured, perfect for dry and mixed media
Has rounded corners for a sophisticated look and fewer chances of hand cuts
Contains a bookmark, an elastic closure, and expandable pockets for storage
Thread-bound for amazing durability
Cons
The pages are a bit thin, so there can be buckling during watercoloring
This is one of the top-rated watercolor paper journals I've ever used in my time doing illustrations. I love it because it has a very sturdy and attractive design, and comes from a renowned brand that never disappoints.
3. Canson XL Watercolor Pad
If you're an art student who loves watercoloring techniques and needs a big paper pad to practice your best illustrations in, try this one by Canson. It boasts of a 9 x 12 inch size, which is perfect for bigger pieces.
The 30 sheets are cold-press, so they have a lot of texture that allows watercolor to glide through and dry materials like pens and pencils to hold nicely to the surface.
The pages have a very durable surface and are quite thick at 300gsm. Because of that, they're a breeze to use multiple washes on. It takes quite a lot for these sturdy pages to be buckled or to pill.
The paper is acid-free, so you don't have to worry about them yellowing earlier than you expect. With this pad, your illustrations' longevity can be extended, and the colors stay vibrant for a long time.
This sketchpad is suitable for both wet and dry types of media. So if you're a beginner, you're going to love its versatility.
What I love most about this good watercolor sketchbook is that it's spiral-bound, making it easy to flip the pages without disturbing any of the other artworks.

But it's important to note that this pad's sheets are not made of 100% cotton. The sheets are made of cellulose, which I think is great for students and beginner watercolorists, but won't hold up the same way cotton sheets do.
Pros
Big poster size for more articulate illustrations
Made of cold-press paper to give the sheets more texture
The pages have a durable surface, which is great for multiple watercolor washes
The paper is also acid-free so that your pages can stay white and vibrant for longer
Spiral-bound with a side wire band for easy flipping of pages
Suitable for both wet and dry media techniques
Cons
It's not made of 100% cotton, but cellulose
If you're someone who wants to practice watercolor on sketchbook paper that's bigger than the usual, go for this large and super durable watercolor pad.
4. Strathmore Watercolor Journal
Journaling is great if you have a way with words. But if you also have a way with art and colors, you should experiment with a visual journal. One of the best ones I know is this watercolor art journal by Strathmore.
This watercolor journal sketchbook is made of heavyweight sheets with a thickness of 300gsm. Because the paper is heavy and has a strong surface, you can do limitless watercolor washing and lifting without facing bleeding and buckling problems.
The paper is also cold-pressed, so it's at the optimal texture for easy water-coloring and drawing. It's also acid-free, so it doesn't fade to yellow with age.
The journal is spiral-bound with wires, so you don't fold the pages when you're flipping through them. The paper doesn't get stuck in the wires when you turn the page because the sheets are so thick.
A sturdy dual cover on the front and back of this journal helps protect your entries and artworks from getting crushed, folded, or damaged.
With its standard, portable 5.5 x 8 inch size, you can take it with you anywhere you want, so you can do your watercolor journal entries whenever you feel like it.

The only bummer is that this amazing and innovative visual journal only has 22 sheets. If you want to do watercolor journaling daily, this might not be enough for you. Maybe it would be good to buy a couple of these so you can go months practicing your art journaling.
Pros
It's made of heavyweight sheets that are perfect for wet media, like watercolors
The paper is cold-pressed and acid-free for longevity
Spiral-bound with wires, so your pages don't fold while flipping
Strong surface for hassle-free washing and lifting
Has a durable dual cover on the front and back of the journal
Standard portable size makes it easy to bring around everywhere
Cons
It only has 22 sheets of paper
This Strathmore watercolor sketchbook is wonderful if you're looking to let out your creative juices with a personal journal for your thoughts and artistic illustrations.
5. Paul Rubens Watercolor Journal
As an artist who loves to travel and do my watercolor journaling even when I'm not at home, I appreciate a good travel-size journal. One of my faves is this Paul Rubens one that I take everywhere because of its convenient size.
The pages in this little journal are made of 100% cotton, so your watercolors will sink nicely without budging. They're very thick at 300gsm and can be used on both sides because wet media doesn't bleed onto the back.
The paper is hot-pressed, so the pages' texture is a lot smoother than other watercolor sketchbooks. I appreciate this because my wet and dry media can glide effortlessly on the surface.
The journal is stitched with thread, so it's very durable and doesn't feel like it's going to break apart easily like glued sketchbooks. Nonetheless, you can remove the central thread to give yourself bigger sheets.
My favorite part about this journal is the charming and girly pink cover, which is perfect if you love a feminine touch to your personal sketchbook.

The one thing I'm not exactly sold on is the fact that the paper tends to dull down more solid colors, like the ones I use without washing. I recommend using a more opaque watercolor set without diluting it in too much water so that the colors shine through in this watercolor paper journal.
Pros
Pages are made of 100% cotton to hold your color nicely
Small travel size, so it's easy to bring around in your handbag
Hot-pressed for a smoother texture so your colors can glide on
Thick sheets at 300gsm that can be used on both sides
Has sturdy thread stitching, but it's also easy to remove thread for bigger sheets
Has a charming pink cover, so it's perfect for young girls
Cons
The paper tends to dull down solid coloring, so use opaque watercolors
A small watercolor sketchbook is something every artsy person needs. It's a handy and personal journal you should keep with you at all times to make sure you can do your art wherever you may be. It doesn't hurt that this one is super high-quality too!
6. Canson Montvale Watercolor Pad
Bring your watercolor sketchbook ideas and illustrations to life with this high-quality pad by Canson. The features are very friendly to artists, and it's crafted in a thoughtful and stringent process.
The cold-press paper used in this watercolor pad is mold-made in France to ensure high quality according to top French standards. This gives it a bit of an artisanal, high-end touch, so you know you're only getting the best of the best.
The sheets are very thick and sturdy at the coveted level of 300gsm. Because of that, your watercolors won't bleed onto the next page or buckle the paper even if you use an adequate amount of water.
The sturdiness of the paper gives it a strong and tough surface. It withstands scraping, frequent erasing, and even multiple washing of colors without pilling or warping into a curved shape.
The pad is bound by wire to make it easier for you to navigate. You can revisit certain pages without worrying about ripping or folding others because it's spiral-bound. It also has micro-perforated dotted lines on each page to make it easy for you to neatly tear off your illustration if you please.

But if you're thinking of purchasing this in the hopes that the cold-press paper will be rough and textured, you're mistaken. The paper is smoother than other cold-press sketchbooks. Because it's not as rough as other sketchbooks, the watercolors might sit on top of the paper for longer or slosh around.
Pros
The cold-press, mold-made paper is manufactured in France for top-notch quality
Uses thick sheets at 300gsm, so your watercolors don't bleed or buckle the paper
The paper withstands scraping, frequent erasing, and multiple color washing
Bound by wire for easy navigation of your sketchpad without folding other pages
Has micro-perforated lines to help you tear pages out in a clean and easy way
Cons
Colors can sometimes slosh around
This watercolor paper pad is terrific for artists who want heavyweight sheets to work on in a size that is neither too small nor overly large. The French touch pays off very well in the level of quality too.
7. Strathmore Softcover Watercolor Journal
I love this art journal because you can use it whether you're an expert-level artist or someone who is just starting with watercoloring. Because the paper used is at an intermediate level, it's suitable for all techniques, even for people who haven't mastered the craft yet.
The sheets are fairly heavy, making it a walk in the park to create art with wet media, like watercolor. They're cold-pressed for texture and acid-free to maintain the vivid colors for a long time after your work's finished.
The front and back covers are velvety soft, and flexibly moves with your paper pad. It has a rich cocoa brown color for a rustic and hearty feel.
It's also quite generous in the number of pages, which is unique compared to other popular art journals. It has 48 pages in total, so it should last you months even if you regularly update your journal.
Its Smyth-sewn binding makes it easy to lay your pages flat, so you can have more consistent control over the paper as you do watercoloring.

However, one thing to note is that the paper in this art journal doesn't contain any cotton fiber. That means that watercolor can be a bit more difficult to absorb, so it can sit on top of the paper without sinking in for quite a while, which can sometimes be a bit bothersome if you want to work fast.
Pros
The paper is intermediate-level, so it's suitable for both beginners and experts
Heavyweight sheets that are cold-pressed and acid-free
Has a velvety soft front and back cover for flexibility
Generous with the number of pages, adding up to 48 in total
Has a Smyth-sewn binding to help the paper lay flatter for easier control
Cons
Doesn't contain cotton fiber, so the paper can be less absorbent than others
This Strathmore pad is perfect to use as your watercolor journaling sketchbook because of its ideal medium size and flexible soft covers. It's terrific for watercolorists of any expertise, so it's very versatile and can be used by all.
8. Speedball Watercolor Journal
Travel inspires art. So if you're the type to do watercolor journaling while fulfilling your wanderlust with as many trips as possible, you're going to love this travelogue watercolor journal by Speedball.
The white sheets are soft yet adequately pliable at 200gsm. It's less than the usual weight of heavyweight sketch pads but is still impressive at holding colors and preventing bleeding onto the next page. The sheets are also acid-free, so they will last a long time without fading.
To make it more durable and resilient to damage, the journal is bound with natural, top-quality European linen. It also has rounded corners and an elastic band to keep your journal closed, giving it a modern and sleek look and feel.
The landscape travel journal has a medium size, so it's easy to bring around with you. This makes it perfect for traveling artists, or even just those who love to paint while on-the-go.
Another charming touch that travelers will love about this journal is the interior label where you can log each trip to look back on fondly. There's also an inside pocket for your cards and important papers.

However, I recommend being careful where you place your journal, especially if you're going out and about during your trip to paint entries on it. Because the cover is made of cloth, it's very susceptible to staining. Try not to have too many liquids around as you work to avoid accidental stains.
Pros
Made of white sheets that are soft at 200gsm and acid-free too
The journal is bound with natural European linen for resilience
Has rounded corners and an elastic band for a modern, sleek feel
Medium size, which is perfect for traveling artists
Has an inside pocket and label for storage and travel logs
Cons
The book cover is made with cloth, so it's susceptible to staining
If art and travel are two of your biggest passions and you want to enjoy both in one go, use this Speedball travelogue journal to fulfill that dream. You'll enjoy making memories on your trip and in your watercolor illustrations.
9. Arteza 64-Page Watercolor Sketchbook
This portrait-oriented sketchbook by Arteza is awesome if you're looking for one that is relatively bigger than the ordinary portable sketchbooks.
It has a hard cover to protect all your artworks from damage. The cover is deep pink for a touch of sass and femininity. It's also great for all artists who just want a pop of color in their sketchbook.
The sheets are thick at 300gsm, so they carry colors from wet media very well, especially watercolors and the more solid and opaque gouache. The thickness makes sure you can paint without having to worry about warps or buckles. The paper is also cold-pressed, so it has some texture that holds color nicely.
It has 32 sheets inside, which are all dual-sided because the thickness causes no bleeding through the back. So in total, you have 64 blank pages you can do art on.
The sketchpad is spiral-bound with a light wire for easy flipping. It also holds down your sheets properly so that they can lay stable and flat while you concentrate on making beautiful watercolor paintings.

I only have one small issue with this sketchbook. The wire it's bound with is finicky and malleable. That means it bends out of the holes quite easily, so you'll have to bend and fix it manually for it to fit back in and hold the sketchbook together.
Pros
Has a hard, deep pink cover for protection and a pop of color
Made of thick 300gsm sheets that carry wet media like watercolor and gouache well
Has 32 dual-sided paper sheets, so you have 64 pages in total to work with
The paper is cold-pressed for extra texture to hold color nicely
Spiral-bound for easy flipping and so your sheets can lay flat and stable
Cons
The wire it's bound with is too malleable, so it bends out of the holes easily
This is a great option for a thick, vivid-colored watercolor sketchbook that is bigger than the usual without being poster-sized. Because it has so many pages for an affordable price, it's great for practicing art students.
10. Winsor & Newton Watercolor Paper
Winsor & Newton is yet another brand professional and high-profile watercolor artists trust because of their paper journals' quality. This watercolor journal is no exception.
The professional-grade paper sheets are made of 100% cotton to provide superior strength and hold on your watercolors. Because of the cotton, your colors will sink smoothly but can still be easily spread or edited using painting techniques.
The paper is created with molds and goes through a strict, stringent process to ensure that the cotton fabrics are interwoven tightly to give you high-class paper. Because of this, you can be sure the paper won't coil up or warp into a curved shape even if you use lots of water to dilute your wet media.
Another thing I love immensely about the paper is that it has excellent color dispersal. The shades are distributed smoothly and never look patchy and splotchy. They also don't bleed into other colors, so you can preserve the contrast in your palette.
The journal is small enough to fit in my purse and any other standard bag, so it's perfect for bringing around everywhere.

But, do note that while this journal is marketed as cold-pressed, each sheet's opposite side is actually hot-pressed. This results in inconsistent textures—one side is textured while the other is too smooth.
Pros
Made of 100% cotton professional-grade sheets for superior strength and hold on colors
The paper doesn't warp into a curvy texture even when lots of water is used
Crafted with molds that ensure the cotton fabrics are interwoven for top-quality paper
Has excellent color dispersal, so your watercolor doesn't bleed into other colors
The size is friendly and small enough to be brought around in your purse
Cons
One side of the paper is textured while the other is very smooth, so it's quite inconsistent
This Winsor & Newton professional watercolor journal is praised by artists with high standards. If you are looking for a smaller alternative to the ever-popular Arches watercolor sketchbook, this would be great for you.
11. Hahnemuhle A5 Watercolor Book
If you're looking for smoother sheets in your watercolor sketchpad, look no further. This watercolor book by German art brand Hahnemuhle will knock your socks off.
The naturally white paper is made with the hot-press method, so it has a very smooth surface that colors will glide through with a breeze. The paper is also fine-grain, so you are assured of quality and depth.
The sheets are quite soft at just 200gsm, but they're still very easy to work with and aren't as intimidating as heavier watercolor papers. The sheets are also acid-free, so they won't be losing their color any time soon. That way, you can preserve your illustrations in the years to come.
This watercolor book is perfect for wet media like watercolor and dry art materials like pencils, pastels, and more. That being said, it's truly a go-to for mixed media artists who experiment with both art techniques.
As a protective measure, this book has a hardbound fabric cover in a chic gray color. There's also an elastic band that will keep your book from opening by itself and causing folds and other damage.

But some of the pages of this book might not be as tightly bound to the spine as others. This may signal flimsy binding, so try to check on it as soon as possible to exchange it if you please or do a quick fix on it yourself to keep it bound properly.
Pros
The natural, white paper is hot-press and fine-grain for quality and smoothness
The sheets are soft at 200gsm, so they're easy to work with
Made with acid-free sheets, so they don't fade or yellow over long periods
Suitable for both wet and dry media, so it's perfect for mixed media art
Has a hardbound fabric cover and an elastic band to keep the book from freely opening
Cons
Some pages might not be as tightly bound as others
If you love experimenting with combining wet and dry media, this Hahnemuhle watercolor book will be awesome for you. Its German roots provide excellent quality too.
12. Mifuner Hardbound Watercolor Journal
Lastly, I love this Mifuner watercolor journal for its cute exterior and very versatile features in its paper sheets.
The paper is lighter than the usual ones found in watercolor sketchbooks at 220gsm. There are 40 sheets in total, but they're thick enough to be used on both sides without bleeding. While one side has a rough texture to hold colors well, the opposite side has a smooth surface for easy blending and a relatively slower absorption.
The paper accommodates both wet and dry media, so it's great for younger artists and students still trying to experiment with what medium to use and specialize in. It's also fantastic for mixed media art that incorporates both work styles.
The hardbound cover is made with Japanese-inspired handmade cloth. The journal comes in over a dozen cute designs and colors to choose from, but my favorite is this one in "River Vintage." It has beautiful blue ocean waves all over it, so it reminds me of a relaxing island trip.
I also love that it's the perfect size to carry around because it fits perfectly in my bag. It's not small enough to be a pocket-size notebook, but not heavy enough to weigh my everyday bag down.

However, I've noticed that the paper isn't friendly to multiple washes. Sometimes, the paper will pill up if I do layered washes one on top of the other.
Pros
Lighter than the usual watercolor paper sheets but still pliable at 220gsm
Contains 40 dual-sided sheets, so you can paint up to 80 illustrations on it
Accommodates both dry and wet media for mixed media art
The hardbound cover is made of Japanese-style handmade cloth
Has over a dozen designs and colors to choose from
Perfect size to carry around because it's not enormous
Cons
The paper tends to pill if you do multiple washes, one on top of another
If you're a young artist who wants a cute and charming design for your watercolor journal, there's no book I recommend more than this one. Plus, with its versatility of textures and suitability for mixed media, it's perfect for art students experimenting with techniques.
What to Look for When Buying a Watercolor Sketchbook

Thick pages suitable for wet and mixed media
It's important to look for sketchbooks made with thick sheets of paper. When pages are durable, they'll be able to better handle wet media. The thicker the paper, the more resilient they are to bleeding, pilling, and shape-warping even if you use multiple watercolor washes.
Watercolor sketchbooks usually have the weight or thickness of each sheet of paper written on the front cover. Try looking for sheets with anywhere between 200 and 300 gsm. This is the ideal thickness you want to go for to be sure your watercolors will hold up on the paper.
Lots of pages to practice on
This is crucial if you're a student who needs a lot more practice with water coloring and is working on art projects. The more pages you have to work with, the more illustrations you can come up with.
One thing to keep an eye out for is sketchbooks that are dual-sided. This means that you can use the front and back sides of one sheet for two different illustrations. It saves more space and weight than buying sketchbooks that can only be painted on one side.
Paper made of sturdy cotton
Many high-end and high-quality art brands offer sketchbooks made of 100% premium cotton. I would say this is the gold standard of paper sheets in watercolor sketchbooks.
Cotton is amazing for holding watercolor because it keeps the colors vivid. It also minimizes bleeding and paper buckling because it absorbs your wet media easily. But if you wish to edit your work, cotton also makes it easy to reactivate your colors with just a bit of water.
Made with acid-free paper
Regular paper can have residual acid, which is the substance that ends up making books and other papers fade to a yellowish or brownish tint over time. But if you buy a watercolor sketchbook without any acid, you can extend your illustrations' longevity.
Acid-free paper will stay white for longer, so you don't have to worry about your work looking old or stained even as it ages. It keeps the paper pristine and the colors of your work vibrant and popping, just the way you intended them to be. It's especially important for professional artists.
Spiral, linen, or thread binding, according to preference
There are different types of binding for watercolor journals and sketchbooks. Choosing which you'd like to have all depends on preference and comfort.
Spiral-bound sketchbooks are great for students who need extra help keeping their pages consistently flat throughout the watercoloring process. Spiral binding also helps for easier flipping and navigation through pages without folding other sheets of paper. It's easier to rip out pages from too.
Linen and thread binding is perfect for journaling because you will rarely need to rip out pages anyway. These binding methods are also way more durable than spiral-bound sketchbooks. Moreover, these types of binding look more sleek and clean, perfect for your everyday hobby.
Cold-pressed paper for more texture
There are two types of methods for processing the sheets of paper we find in these watercolor sketchbooks.
The first is hot-processing, which will give you a smoother surface to work with, which is fantastic for dry media. The other is cold-processing, which results in a rough and textured surface. The second type is the one you should be looking for when hunting for a great watercolor sketchbook or journal.
When your paper's texture is rough, it will be more difficult for watercolor to slide and drip, which is excellent. Cold-press paper will have a better hold on wet media and give a more professional look to your artworks overall.
Other Important Factors to Consider

What is a watercolor sketchbook?
A watercolor sketchbook is a paper pad or journal specifically made with sheets of watercolor paper. It's different from regular sketch pads because the paper should be able to hold watercolor nicely without bleeding through the back or warping the paper into a curved shape, also known as buckling.
How does it work?
It works the same way as loose watercolor paper you would paint on in your arts and crafts nook, except it's in a book or journal format.
All you have to do is lay the sketchbook properly on the table (or easel, if that's what you prefer for bigger sizes) and begin watercoloring without worrying about the colors dripping or bleeding through each sheet of paper.
Who are watercolor sketchbooks for?
They are made for anyone who is passionate about art and wants to explore watercoloring techniques. They can be for art students figuring out their art path, aspiring artists who want to turn their hobby into a career, and even professional painters who specialize in wet media.
There are different "grades" when choosing a good sketchbook that you should look into.
There is student-grade watercolor paper, which is a basic watercolor paper that might be on the thinner side. It's ideal for beginners just starting to practice and learn how to watercolor. If you're a hobbyist who knows more about watercoloring, you can then move up to an intermediate-level sketchbook.
But if you're an expert artist, you will likely opt for a professional-grade sketchbook. These are high-end ones like those from Strathmore and Winsor & Newton. They are probably at 300 gsm thickness and are made with 100% cotton.
What are the different types of watercolor sketchbooks?
The two main classifications of watercolor pads are big sketchbooks and small to medium-sized journals. Which to choose depends on your reasons for getting into watercolor art.
Sketchbooks are more common for students and artists who want to practice painting sceneries and portraits with watercolor. They usually come in bigger sizes that are great to hang up on walls or pop up on an easel.
The second type is watercolor journals, which are more for hobbyists who love to write in journals and have an affinity for visual arts. These journals are usually smaller so that they can be brought everywhere the owner pleases.
Why do you need watercolor sketchbooks?
If you do watercoloring on a regular sketchbook that's not designed specifically for wet media, you can potentially end up destroying your work. Regular paper is not well-suited for absorbing water and making sure watercolors shine through.
Ordinary papers can make your watercolors bleed through the page or even pill when you use too much water. This can eventually lead to warping your paper's shape or even making accidental holes on your paper if it's drenched in liquid.
Your special art skill requires a special kind of sketchbook. Do your talent in watercoloring justice by investing in the right type of sketchbook for it.
Frequently Asked Questions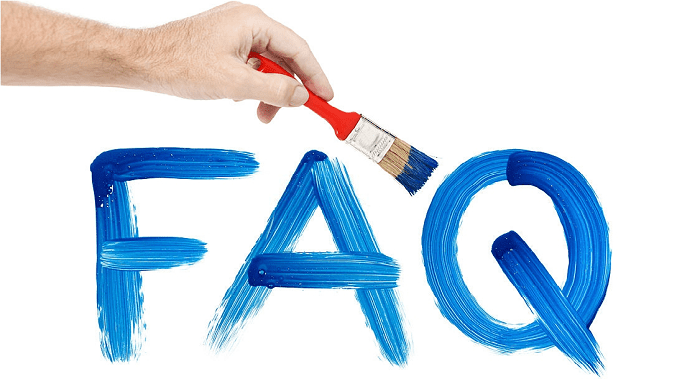 What are the most trusted watercolor sketchbook brands?
The most trusted brands for watercolor sketchbooks are also popular and renowned art brands in general. These include Strathmore, Winsor & Newton, Arteza, Moleskine, and Canson. These are well-known brands in the art community, so it's no surprise that they come up with quality sketchbooks too.
If you're looking for smaller brands that are just as trustworthy and will give great results, you can also explore brands such as Mifuner, Hahnemühle, and Paul Rubens. And if you'd rather go for legacy brands that have been around for a long time, you can explore items from Arches and Speedball.
You can also explore sketchbooks from reputable paper-making companies. For example, you can do research on a Fabriano watercolor sketchbook if you trust that Italian paper mills company. If you want to support handmade paper businesses, you can also opt for a Khadi watercolor sketchbook.
The Pentalic watercolour sketchbook journal is also a trusted option loved by many, but based on my experience, the ones listed in this roundup of products fare a lot better.
Can you really watercolor in a sketchbook?
Yes, it's actually recommended that you watercolor in a sketchbook instead of just a random piece of paper. Papers aren't always wet media-friendly, and you can end up destroying the paper if you watercolor on them without choosing the right one.
A sketchbook will also serve as a compilation of all your artworks. You can keep them in one place to be tidier. It's also nice to have something to look back on when you want to see how far you've come in your watercoloring journey.
How do you paint in a watercolor sketchbook?
First, you want to make sure that the surface of your page is flat and is kept that way. If your paper keeps moving around and bobbing up and down, you won't have as much control.
Next, make sure you have your preferred watercolor set with you, along with a palette to mix colors in and some containers of water for dipping and washing your brushes.
And with those materials set in front of you, you can start letting that creativity run free and mix and match colors and strokes to create the illustrations you want on your sketchbook!
How do you use a watercolor sketchbook?
You can make artworks page by page with your watercolors. And if the paper permits it, you can combine it with dry media too.
What's great about a watercolor sketchbook is that you can close and keep it safe somewhere and pull it out again if you're in the mood to do another artwork. You can use it as a compilation of all your watercolor art.
Can you make your own watercolor sketchbook?
Yes, if you love DIY projects, work on a tight budget, or just simply want to personalize your sketchbook, you can make one all on your own.
The first thing you should do is find a good-quality pad of loose watercolor papers. Cut them up into the size you want your sketchbook to be, whether you want a portable watercolor journal or one for popping on an easel to make posters on.
The easiest way to bind them together is with a tough glue that will hold paper and fabric together. You can also opt for spiral-binding if you have the appropriate wires and tools to punch holes in your papers.
Choose a nice hardbound or softbound cover to include in the binding process, according to your preference. You can also add personal features you will find useful, like an interior pocket or elastic band. And voila! Your very own DIY watercolor sketchbook, customized to your liking.
Where can I buy my own watercolor sketchbook?
You can get your very own watercolor sketchbook at any arts and crafts supply store near you. One of the most popular ones out there is Michaels, which is sure to carry some of the pioneer sketchpad brands that offer high-quality goods.
If you'd rather purchase from the comforts of your own home, shopping online is a good choice (and probably even a better choice than the first option). When you buy online, like on Amazon, you can choose from way more brand options than you can in-store.
You also have loads of information about all the sketchbooks at your fingertips, making them easier to sift through. There are also plenty of reviews from fellow artists, so you can read about their experience with each product. Weed out the ones you don't like and add the best ones to your cart in no time.

Conclusion
Remember that when choosing a watercolor sketchbook journal, you must consider your art style and personal preference.
Don't go for a brand because it's trendy and used by many popular artists. Listen to your own voice as an artist to make the right purchase. Choose the right size, thickness, and binding to help you convey the illustrations you love creating.
Now that all the options are laid out in front of you, what are you waiting for? Select the best watercolor sketchbook that you'll make the most out of, and let your creative juices flow!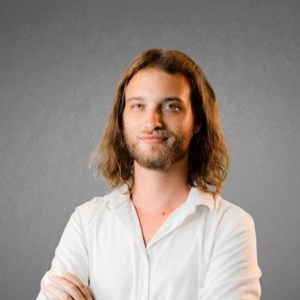 I am a former art teacher, so it is evident to me the importance of art in educating the new generation. We also want to help parents who plan to teach their children and desire the best tools and tips for them.