Illustrators and painters carry a sketchbook to record their ideas and their everyday life.
Nowadays, manufacturers have designed sketchbooks that support wet and dry mediums. If you love using gouache, then you've come to the right place!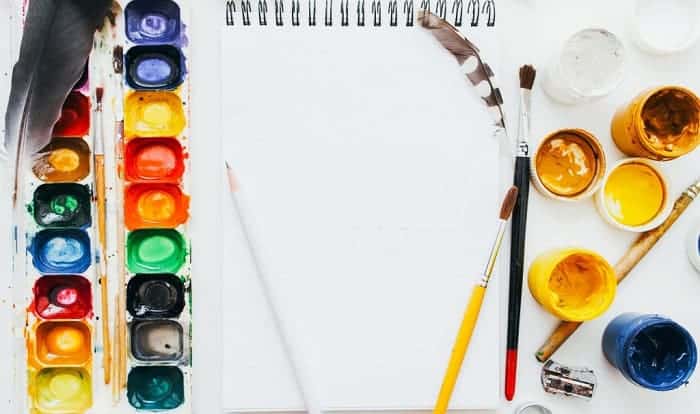 We all have our criteria for the 'best sketchbook for gouache'. Do you want to bring a sketchbook as you travel or work in the studio? Do you intend to create mixed-media artworks or use pure gouache? At the end of the day, it will depend on how you want to use the sketchbook.
Let me some recommendations so you can decide which one suits you.
Best Sketchbook for Gouache Reviews
1. Moleskine S05629 Art Watercolor Album
Popular among the painting communities, the Moleskine watercolor sketchbook is gouache-friendly. Great for traveling, its size fits most bags while its classic black hardcover ensures that the pages are protected.
Inside this sketchbook are 72 cold-pressed pages that weigh 200 gsm. Based on experience, each sheet takes the gouache paint so well but I also love how the felt-tip pens and markers glide on it. Thus, I can trace the edges of my drawing for outlines or make some hand-lettering.
Beyond that, the warm tone of the paper makes the gouache and watercolor appear extra vibrant. Rest assured, the colors will stay vivid even after a long time because the pages are acid-free.
Both sides of the pages can be painted on and the sketchbook can lay flat, allowing me to create an artwork on an entire spread. Since the pages are bound together at the top, left-handed folks will not have issues using this sketchbook. Meanwhile, the accordion pocket serves as a storage space where I keep some references and notes.
Another advantage of using this watercolor album is that it has an elastic strap that keeps the sketchbook closed. This comes in handy when the page I painted on wrinkles because of the liquid. Once it dries, I can straighten the paper by closing the sketchbook and putting the elastic strap on.

However, the paper absorbs the watercolors and gouache too quickly so blending and lifting can be difficult to achieve. Also, the pages tend to warp heavy washes causing the liquid to move to the valleys, which makes it hard to control. Still, it performs well with dry painting and dry mediums.
Pros
Ideal for light washes and dry painting
Provides ample drawing space
Allows color to stay vibrant for a long time
Has a beautiful warm tone
Supports dry medium and inks
Cons
Supports limited painting techniques
Warps with heavy washes
It is not surprising that this watercolor sketchbook easily became a favorite among the gouache painting community. Thanks to its beautiful acid-free ivory pages, I don't have to take an extra step to preserve the artwork.
2. Speedball 721331 Travelogue Drawing Book
A journal designed for traveling artists, the Speedball Travelogue has elegant covers available in different colors. Beyond the aesthetic appeal, its square format will challenge you to think creatively and use an entire spread for a panoramic artwork.
Weighing 130 gsm, the pages are thicker than print paper but slightly thinner than cardstock. Yet, I'm amazed that it supports a variety of mediums, including the light application of gouache paint and watercolor. With a fine-tooth, my felt-tipped pens glide swimmingly across the page but it also grabs the graphites and colored pencils with ease.
Moreover, the pages have an off-white color that contrasts well with gouache. Plus, the texture of the paper does not change even after multiple erasures. On top of that, the acid-free product prolongs the vibrance of my artworks.
Featuring hand-bound covers allows the sketchbook to lay flat, which makes it less unwieldy. In conjunction with the elastic strap, the corners of the paper do not get folded by accident. Since the sketchbook contains more than a hundred pages, I like that it includes a bookmark so I don't have a hard time going back to where I last left off.

As expected, the pages are not sufficiently thick for heavy paint applications. Depending on the marker you use, I also have to caution you that it tends to bleed. If you plan to use gouache to accentuate your journal entry, then it is not going to be a big deal.
Pros
Supports a wide variety of mediums
Allows you to paint an entire spread
Has beautiful off-white pages
Keeps the artwork vibrant
Has elegant yet functional design
Cons
Lacks thickness to withstand heavy washes
Practice creativity wherever you go with this gorgeous drawing book! Aside from its compact size, the pages of this sketchbook work well with most mediums.
3. Strathmore 62566800 Mixed Media Art Journal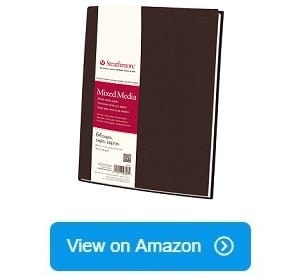 Offering professional-quality pages, this mixed media sketchbook is for painting, sketching, and journaling. On the outside, it looks splendid but when it comes to performance, it does not disappoint!
First of all, I love how this paper takes in the wet medium. With gouache, the colors appear so rich and vivid. The same can be said for watercolor and acrylic but I particularly like that the nibs of my pens and markers move smoothly across the paper.
As for dry mediums like graphites and colored pencils, it is easier for me to lay down the colors on the sketchbook's pages. When I'm sketching, the vellum surface does not get scuffed by rough erasures. Featuring archival-quality sheets, the colors of my artwork are protected against signs of aging.
While this sketchbook is hardbound, it lays perfectly flat on the table. It helps a lot when I'm using wet mediums since it prevents the liquid from moving around the page. Also, the hardcover provides steady support when I rest the sketchbook on my lap as I paint in the outdoors.

Furthermore, the sewn-bound pages enable me to paint on the whole spread. In my experience, however, the paper tends to buckle when it gets too wet. To be fair, it is a common issue with sketchbooks so I just have to be mindful of the amount of liquid I throw at it.
Pros
Accommodates wet mediums
Can handle several erasures
Enables you to paint on a spread
Lays flat on the table
Suitable for traveling
Cons
Buckles when the paper gets wet
No matter what medium you want to use, this sketchbook can handle it. Even more impressive, its archival pages will ensure that your artworks will stay vibrant years later!
4. Arteza Watercolor Book
Ideas come when you least expect so having a watercolor book like Arteza's in hand will be useful. Giving you two sketchbooks in a pack, you get plenty of pages to bring those ideas to life!
Although advertised as a watercolor sketchbook, the pages thrive with gouache, especially if I don't put too much water on it. Whether it's rough painting or a mixed-media approach, the paper amazingly holds up well. So far, none of my paintings bleed through the other side, allowing me to work on both sides of the page.
Each sheet is textured on one side and smooth on the other. The texture gives me a nice surface to paint on but I find the smooth side more suitable for pen and ink. Given that it performs well with a wide range of mediums, I also use the sketchbook for creative journaling.
When it comes to its overall design, I adore the stylish hardcover as it looks beautiful on the shelf. The excellent binding lets me open it flat, which makes it easier for me to sketch and paint. Despite using this every day, the binding does not weaken.
On the back of the sketchbook, there is a built-in pocket where I store some notes and references. Having acid-free pages is a plus since I want to preserve the vivid colors of the gouache paint.

As with any product, this sketchbook is not perfect. Because the pages weigh only 230 gsm, they may not be sufficient for wet-on-wet techniques. Also, washi tapes tend to damage the surface. If you don't plan to use techniques that involve plenty of liquid or washi tapes, then it will not be a problem.
Pros
Works well with gouache
Prevents paint from bleeding
Has smooth and textured pages
Can be used for painting or journaling
Includes a pocket for storage
Cons
Not suitable for the wet-on-wet technique
Washi tape may damage the page
Overall, I'm pleased with how this Arteza gouache sketchbook. Not only can it hold up to gouache paints, but its sleek design looks good on the shelf!
5. Speedball 769525 Artist Watercolor Journal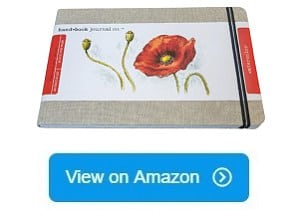 If you prefer painting sketchbooks in landscape format, let me introduce you to this Travelogue watercolor journal. Designed for on-the-go artists, it lets you get creative everywhere you go!
Although this is intended for watercolor, I consider this an excellent gouache sketchbook since it does not warp with the paint! More importantly, it prevents bleed-through, which leaves the pages underneath clean and ready to use. Unlike some sketchbooks, this one lets me paint on both sides of the page and create panoramic artworks.
Another reason to love this sketchbook is the texture, which helps me manipulate the paint easier. Moreover, the texture grabs the colored pencils and graphite evenly. However, the pages are not too rough as the felt-tip pens move across the surface without causing the inks to skip.
Besides its mixed-media capabilities, I can create landscapes, portraits, or any type of artwork without losing details. Not to mention, the sketchbook binding is secure yet it opens flat. Even if I'm in the park, I can place this on my lap and start painting without worrying about the sketchbook closing on its own.
Like most journals, this comes with a built-in pocket where I can put some references or scratch papers. Then, there is also an elastic band to help me keep the corners of the pages from getting folded.

As with the other Speedball sketchbook I reviewed, the weight of the paper is not thick enough for watery paints. To prevent damaging the pages, I do not apply too much water with gouache.
Pros
Does not warp with gouache
Prevents the paint and ink from bleeding
Both sides of the page can be used
Excellent for panoramic artworks
Designed for traveling artists
Cons
Not suitable for watery paints
Made especially for nomadic artists, the sketchbook's format is excellent for landscape and panoramic artworks. Even better, its superb bleeding prevention allows you to use both sides of the page!
6. illo I-01 Sketchbook
Boasting vegan-friendly and high-quality papers, this sketchbook has been recommended by many professional artists. As one of the most versatile sketchbooks, it can hold up to any medium you use!
Despite its smooth surface, the paper is safe to use for acrylic and gouache markers, as well as and light washes watercolor. At the same time, it is also ideal for pen and ink, graphites, and colored pencils. I like outlining my painting with a felt-tipped pen and this sketchbook is just perfect for this type of art project!
For me, the features that stand out the most are the size and the form. Measuring 8" x 8", I find the pages of this sketchbook neither too big nor too small. Without sacrificing the details, I can paint patterns, portraits, or anything for that matter. Since the sketchbook lays flat, I can also sketch landscapes on an entire spread.
Although I love the hardcover as it is, I can decorate it with acrylics! On top of that, the hardcover supports the pages when I sketch in places where there are no tables.
Thanks to the elastic strap that holds the cover and the pages together, I never damaged the sketchbook. With 112 pages, I have plenty of drawing space to work with and the bookmark helps me keep track of the last page I used.

However, the pages are not acid-free. If you ask me, it is not a big deal. As this is an art journal, you will most likely not sell the artwork inside it! Besides that, I also want to caution you that the pages weigh only 180 gsm so it's best not to overwork the paper with your wet medium.
Pros
Can be used with a wide array of mediums
Has the perfect size for any type of art
Has durable and functional hardcover
Made of vegan-friendly materials
Offers plenty of drawing space
Cons
The pages are not acid-free
Does not support some wet medium techniques
Truly, this vegan-friendly sketchbook offers more than just a space to express your ideas. Apart from its beautiful and functional design, it has plenty of pages for your gouache artworks!
7. Canson 400077428 Black Drawing Paper
Are you thinking of giving yourself a new creative challenge? If you have not tried working on black paper before, this sketchbook is a great start!
Giving your artwork a distinct look, the dark background makes the colors of any medium pop! With a gorgeous satin texture, I love laying down colored pencils, pastels, acrylic, and gouache on this paper. Yet the surface is not too rough, allowing the nibs of my pens to glide smoothly.
No doubt, the paper is durable for collage. It seems to me that I can do anything with this sketchbook. Meanwhile, the acid-free pages ensure that the colors of my gouache paintings will never dull.
Also, the ring binding ensures that the pages lay flat. Plus, the perforated pages make it easy for me to tear a sheet of paper neatly if I want to frame the artwork. The good news is that the paper does not tear on its own!

My only concern is that the black pages fade a little bit when I erase my penciled artworks several times. Also, I can't do wet-on-wet techniques since the pages weigh only 150 gsm. If you don't put too much water on your gouache, then you will get beautiful results!
Pros
Makes colors instantly pop
Designed for different techniques
Preserves the colors of your artwork
The sketchbook opens flat
Lets you tear a page neatly
Cons
The black page can fade when you erase
Not appropriate for wet-on-wet painting
For an affordable product, this mixed-media sketchbook rivals the performance of its pricier counterparts. Made for both left and right-handed artists, it makes painting with gouache so much easier!

8. Paul Rubens Watercolor Paper Block
Gorgeous inside and out, this brand goes above and beyond in manufacturing its sketchbooks and watercolor paper blocks. Sporting a lovely leather cover, this variant is available in 2 colors to suit your taste.
One of the features that I want to highlight is the 300 gsm pages, which means I can go wild with my wet mediums. I can let a puddle of watercolor on the paper for a while and spread it across the page, allowing me to manipulate the color.
If it can handle watercolor, the watercolor block can handle gouache! There is virtually no limit in the variety of techniques I can apply to produce an artwork. Moreover, the nibs of the felt-tip pens and markers glide across hot-pressed sheets well.
Furthermore, the durable paper prevents the paint and inks from bleeding through the sheets underneath. Plus, I don't have to pre-stretch the paper since it comes in a block format.

Luckily, this watercolor block comes with a plastic knife to help me detach the paper. The only thing that bothers me is the black glue on the edges of the paper that can be hard to remove. Other than that, this watercolor block works fantastic!
Pros
No need for pre-stretching
Works well with any wet medium techniques
Allows pens and markers to glide smoothly
Awesome bleeding-prevention
Very convenient to use
Cons
The black glue on the edges can be hard to remove
As it comes in a block format, you can skip pre-stretching the
watercolor paper
and start painting! Tough against water, the paper enables you to go all-out when it comes to wet medium techniques.
9. Deviazi 634311 Mixed Media Sketchbook
Low-cost yet multifunctional, this sketchbook is for anyone who is looking for high-quality paper for practicing and final artworks. With a ring binding at the top, this 9" x 12" sketchbook is made for wet mediums.
Touted as a mixed media sketchbook, its pages are also appropriate for watercolor, acrylic, and gouache. For instance, this paper's texture is easier for blending and smoothing out the paint. While testing it, I'm happy to confirm that the paper can take in light washes of watery paint.
Besides, I can use various mixed-media techniques as the paper picks up the graphites and colored pencils nicely. The fact that my felt-tip pens also perform well on this paper is the icing on the cake!
Whether you are left or right-handed, the sketchbook's format allows artists to use it in horizontal or diagonal format. As for me, I utilize this for sketching landscapes and portraits without losing the details.
If I want to detach a page from the sketchbook, I can do so neatly because of the micro-perforation. Professional artists will love that this paper product is acid-free. You can use this for the pieces that you want to sell or frame.

What I don't like about this sketchbook is that the cover is a little flimsy. I have to place it in my bag carefully to make sure that it does not bend. Hence, this is more suitable for working in the studio or at home.
Pros
Great for left and right-handed artists
Can be used for final artworks and practice paper
The texture helps in painting gouache
Performs well with mixed media techniques
Has micro-perforation for easy tearing
Cons
Has a flimsy cover that tends to bend
For an affordable product, this mixed-media sketchbook rivals the performance of its pricier counterparts. Made for both left and right-handed artists, it makes painting with gouache so much easier!
10. Articka Note Hardcover Sketchbook
In both quality and quantity, this sketchbook is a true winner! Although the product description does not indicate the mediums it supports, it works fantastic with gouache. Inside the sketchbook are 120 pages, which is quite a lot for a sketchbook!
First, the sketchbook's pages have a light texture that performs as a great canvas for the opaque and vivid gouache paints. Besides giving me the ability to control the medium, the paper displays the paint beautifully. With light washes, it holds up well with watercolor without buckling.
Made for dry medium, the paper is at its best when I use my colored pencils, charcoals, graphites, and inks. Usually, I use felt-tip pens to add details or emphasize the subject matter through highlights. Moving the pens across the smooth page allows the ink to flow out smoothly.
Another proof that the paper is durable is that it has excellent erasability. No matter how rough or how many times I rub my erasers on the same spot, I don't run the risk of damaging the paper.
Apart from that, the square format can fit any type of artwork, ranging from broad strokes to minute details. As this sketchbook opens flat, I can use an entire spread to paint a landscape.
What's more, the cover looks exquisite but it provides support when I paint in the outdoors. Also, the hardcover effectively protects the pages against the elements, which is an advantage for traveling artists.

The only catch is that the paper is not acid-free but I don't plan to use this for commissioned artworks. Technically, I don't count this as a real problem!
Pros
Appropriate for any genre
Handles wet mediums well
Offers generous amount of pages
Has excellent erasability
Has gorgeous and functional hardcover
Best used for journaling or exploring ideas, this sketchbook gives you plenty of high-quality pages to work with. You can experiment with your chosen mediums without damaging the sketchbook!
Can You Use Gouache on a Sketchbook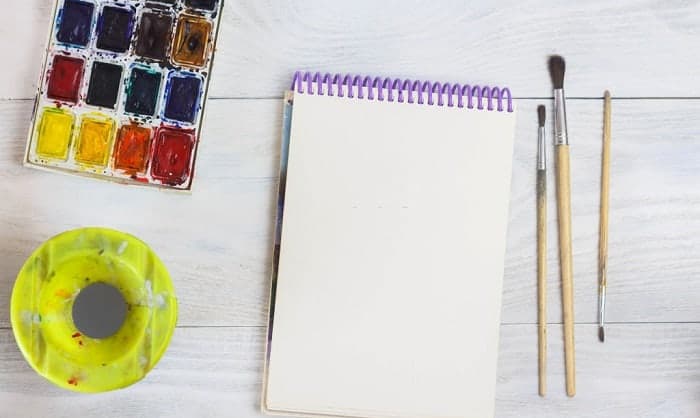 Yes, you can! However, you need to make sure that the pages are thick enough to withstand the paint. Based on my research, there is no one specific paper for gouache. The good news is that gouache works well with an acrylic sketchbook, watercolour sketchbook, and mixed media sketchbook.

Conclusion
Besides writing, painting can be a means for artists to express themselves. For gouache users, you have plenty of sketchbooks to choose from. A sketchbook for acrylic paint or watercolor can hold up to gouache but so can mixed-media sketchbooks!
Each product I featured in this article can be considered as the best sketchbook for gouache. Now, it is up to you to choose the one that suits your style of painting.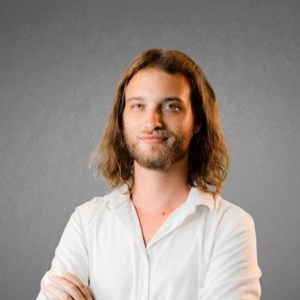 I am a former art teacher, so it is evident to me the importance of art in educating the new generation. We also want to help parents who plan to teach their children and desire the best tools and tips for them.