The best graffiti markers play an important role in the final result of your drawings and writings. They help you out a lot in making the ideas inside your mind come to life with pigmented paint shades. Once you have tried a fine graffiti marker, it is hard to stop buying it again.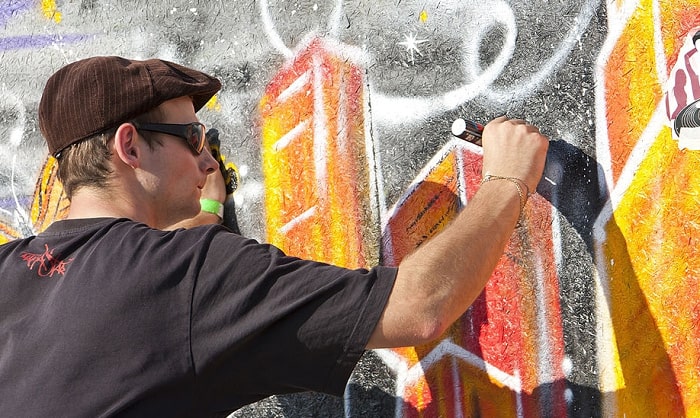 By engaging in reading this article, you can expect to dive deeply into the world of paint markers and collect helpful knowledge. NO matter if you are an experienced buyer or a complete newbie. Graffiti markers are not simply just paint pens, as they are the most supportive companion that an artist could ask for.
The Best Marker for Graffiti Reviews
1. Krink K-55 Acrylic Paint Markers
To start the review list of the top-rated paint markers for graffiti, I would recommend a premium paint marker from the famous brand Krink that is coded as K-55. There are 8 basic paint shades to choose from, but I think you should purchase them all at once to have a complete graffiti drawing.
Its double-edged head tip is much different from the typical bullet or round ones because it is in square shape. The width is 15mm so that the marker can be applied even on wide and harsh surfaces. Thin head tips cannot achieve that and it is one of the reasons why people fancy this one.
The volume of this marker is precisely 30ml for each, which is a sufficient amount for frequent artists to make use of in the long run. The brand has an origin from the USA; therefore, the product quality can be trusted.
I like its firm protection cap because I understand that the inner paint would not be shielded from external impacts and is likely to fall apart from the marker. In my opinion, every paint marker should be equipped with individual caps outside. There are zero toxic solvents in the paint formula of this K-55 marker.
It seems that the green paint marker is not made as described. Not really a fluorescent green but rather a light pastel shade, and this issue causes difficulties for users to finish their graffiti painting properly. I expect to see more accurate modification for this paint color.
Pros
Paint color options of 8 basic ones.
15mm square and edgy marker tip.
30ml large marker capacity. Made in the USA.
A protection cap outside. Solvent-free paint.
Cons
Incorrect paint shade of green.
Overall, a marker from a well-known brand like Krink will definitely strive to leave up all your expectations concerning colors graffiti.
2. Sakura Solidified Paint Solid Marker
The brand Sakura has created solidified permanent paint to be packed inside a small and portable marker to replace large paint canisters. It is said that the paint made by Sakura dries out within a few minutes and stays permanently on drawn surfaces once it is dry. Only alcohol-based cleaners can wipe it off.
I am totally into its unique twisted mechanism that will keep the solidified paint fresh whenever you reach out for the marker. When being graffiti drawn with, the paint in this marker is non-washable and cannot fade out like regular chalks even with external natural impacts. Thus, you can feel free to produce your artworks.
I see that the Sakura markers are sold separately in a set of 12 graffiti paint markers with different bright shades. There is a special marker option of a glow-in-the-dark kind of paint, in case you want your extraordinary graffiti writings and drawings to reflect and attract other people who walk by in the dark.
It is impressive to know that this graffiti marker from Sakura has responded to the ASTM and ACMI anti-toxic regulations for paint compressed in markers. The marker is also AP seal certified to reach a specific paint marker standard, which is not harmful to both kids and adults.
I would recommend you to use this eternal paint marker to express your feelings and ideas on wood, plastic, rubber, fiberglass, canvas and concrete, etc. The paint is suitable for both indoor and outdoor applications. You should take into account that its normal temperature limitation to function is from 14 to 392°F.
I am a little disappointed to let you know that the marker tip is ultra-wide and consequently delivers uneven coverage of solidified paint on the mentioned surfaces. It might get difficult for graffiti artists to complete small and thin lines with this paint marker from Sakura. I hope there will be more variable head tips soon.
Furthermore, its solid paint is protected deep inside the marker with a solid plastic cap and should only be twisted out when you need to do graffiti and other writings.
Pros
Permanent paint that dries up after minutes.
Twisted pen to keep the paint fresh. Cannot be washed off.
12 paint color selections with a special glowing one.
Meet several important non-toxic standards.
Applicable to both indoor and outdoor surfaces.
Cons
The wide marker tip causes undesirable lines.
I guess the only way to get along with big marker head tips like this Sakura paint marker, is to practice to adjust your familiar drawing lines when needed. Besides that, this is one good option for permanent paints for versatile applications.
3. Molotow ONE4ALL Acrylic Paint Marker Set
What I appreciate the most about this product from the brand Molotow is the incredibly wide range of shade choices in one pack: 6 basic colors, 6 neon colors, 6 metallic colors, 10 pastel colors plus 10 basic colors and so on. Imagine creating an entire graffiti painting with all of these appealing acrylic paint.
Molotow even offers us different marker tip alternatives from 1.5, 2, 4 to 15mm so you can choose which one is the most functional to your graffiti drawing. The pigmented paint is pressed into small markers and they are sold in a set of 6 and 10 markers as mentioned. I think under $30.00 for a kit like this is a bargain.
This acrylic-based paint even provides strong resistance against UV radiation and weather impacts for a high level of opaqueness on your artworks. You are capable of applying this set of Molotow paint markers on multiple surfaces like paper, wood, stone to instruments, Christmas decoration balls and animated figures, etc.
The pump markers are engineered by Molotow to have a capillary system that allows the paint to flow down whilst staying as fresh as new and ready-to-use. It is possible to refill this acrylic paint into the same markers and you can save loads of money after. The round head tip is exchangeable among those measurements.
I like how the paint from these markers cannot be solvent since it will reduce the outcome drawing and writing quality on rough surfaces. This acrylic paint should be maintained at its normal condition. Unless you want to make any original paint shades look lighter, the paint can be diluted simply with water and acetone.
The only problem that these Molotow graffiti markers are encountering at present is that the pens are prone to clogging and sometimes, it got stuck inside while using. It results in uneven paint coatings with unstable drawing lines. I know that this issue will affect the brand's reputation in brief.
Pros
Diverse marker package selections.
A series of marker head tips to choose from.
UV rays and weather-resistant paint.
A smart integral paint system that is refillable.
Solvent-free to ensure the best quality.
Cons
Clogging usually happens to the marker.
In my opinion, Molotow has been creating the finest paint markers.
In order to avoid making this paint marker get worse in producing awful paint flow, you should plan to use it on a daily basis to keep its paint running out. Other than that, I do not see any other obvious problems with the ONE4ALL paint pen from Molotow. This brand has been creating the finest paint markers.
4. Markal B Paintstik Solid Paint Hobo Marker
The B Paintstik set of 6 solidified vibrant paint colors is compressed into good graffiti markers with big round tips. There are the basic black and white along with 4 other bright shades to boost your creativity in making aesthetic writings and drawings. Its temperature range is from -50°F to 150°F to create fine arts.
The pen quite differs from the other markers on this review list. It is not a normal pen but instead, having a big crayon head and this marker provides larger and thicker drawing lines. You do not have to replace its tip since it can be sharpened or primed to be good as new and delivers smaller lines due to your requirements.
This paint marker from the brand B Paintstik performs without hardships on icy, wet, oily and dry surfaces. The firm paint obtains powerful resistance against weather impacts and UV radiation so they cannot ruin your graffiti artworks. I would always like to have my paintings preserved in their initial states.
I see that the marker is definitely ideal for freight artists whose major is urban street art. Its pigmented paint set is portable and gives out brilliant color vibrancy for your drawings to stand out and attract other people's attention.
Personally, I am not satisfied with the fact that the marker head tip lacks protection from any plastic caps; therefore, it will easily detach from the pen. Being unprotected means its head has to endure a lot of external heat and impacts, while it is only solidified paint and it can melt and fall apart sooner than expected.
Pros
A set of 6 large round-headed markers.
Crayon-like pens. Unnecessary tip replacement.
Work normally on special surfaces.
Strong UV and weather-resistant.
Great for freight artists to use.
Cons
Unprotected marker tip breaks down easily.
What I am seeing here is a series of premium paint markers with much potential to succeed, which are having vibrant colors and great for urban streets art.
5. Krink K-60 Paint Markers
In case you are searching for an alternative to typical paint markers, you might want to take a look at these small paint bottles of 2 oz capacity. The portable bottle is transparent plastic and easy to squeeze. Thus, graffiti artists can manage to control paint flow and do not waste surplus paint while drawing.
It is important to be aware that the paint marker from Krink has an alcohol base, but its fragrance is pleasant enough not to cause any displeasure or lingers on your hand afterward. The permanent paint that lasts for long and impervious to light, is excellent to write or draw street graffiti with unlimited creativity.
I like how there are protection caps for each of the bottles in 15 pigmented shades. The large round tip of 15mm would be ideal for applying permanent paint on smooth surfaces like metal, coated paper and glass, etc. All you need to do is squeeze this bottle for a moderate amount and spread it out to start painting.
It would be best if you remembered to shake it well before pressing the paint out to use. It is quick-drying so you will not accidentally slide through painted areas and mess the artwork up. Even though its primary base is alcohol, this Krink K-60 paint marker is xylene-free. I certainly feel much safer using paint markers like this one.
The fact that the Krink paint bottle is custom made in the USA is interesting to me. The USA is one rare manufacturer destination, where you can completely rely on these paint markers without having to question their general quality.
As this
paint marker is alcohol-based
, I can understand that one of its downsides is that the paint is easily flammable. It is advised that you should avoid drawing graffiti with this paint in places near the fire. The paint also stands a high possibility to cause irritation if it makes direct contact with your body parts.
Pros
Squeezable 2-oz plastic paint bottles.
Opaque and long-lasting alcohol-based paint.
Huge 15mm round tip with a safety cap.
Dries out quickly and xylene-free.
Handmade in the USA for the best quality.
Cons
Flammable paint that may cause irritation.
Just because these markers are made from alcohol to ensure a longer lifespan and durability, does not mean that it is harmful. In fact, I would be glad to try all 15 paint colors once again for my paintings since its fantastic features are proved to be true and this paint bottle is indeed functional.
6. Montana Acrylic Paint Marker
This is another valuable choice of versatile graffiti paint pens in 18 different colors – the Montana Acrylic Paint Marker. You can pick the shades you need and avoid spending money on paint shades that you would never plan to use. Its price is reasonable so you can choose to be like me and purchase all of the acrylic paint shades at once.
The marker has a standard 15mm head tip and its acrylic paint is highly waterproof for both indoor and outdoor uses. It delivers a fine level of pigment though this paint is engineered to be water-based only for safety reasons. It helps to cover well on most surfaces and the paint does not fade easily.
I like how it is non-abrasive to be used on a wide range of surfaces together with multiple types of brushes. The paint inside cannot be solvent with bland water. You are in total control of altering its paint flow with an optimal pump system to enable precise handling and prevents overusing.
The replaceable head tip is good news for me because paint marker tips will always downgrade after extended uses. You can see through the clear marker body to see how much paint is still available, or else it should be refilled. I think the Montana marker can be considered an economical option for been assessed by a professional toxicologist. This is one major bonus point, since not all paint markers can achieve these highly strict standards of safe art supplies.
I must have one essential reminder for the brand to be more careful in making product descriptions. In reality, Montana sells the paint markers for 3 pieces per package and not a single one. Nonetheless, they do not refer to that detail in the description and it makes some online customers buy the wrong desired quantity.
Pros
18 color selections of acrylic paint.
15mm head tip. Waterproof and pigmented.
Anti-abrasive paint with a pump system.
Include a replaceable tip and refillable paint.
Non-toxic AP approval from ACMI.
Cons
Misunderstandable unclear product descriptions.
With such a flawless acrylic paint marker, I think it is worth purchasing in bulk for once. Look on the bright side, you will always have backup pens at home when the current one runs out of paint and you are not prepared to refill it. Plus, paying that little for 3 optimal Montana paint markers is more than alright.
7. Molotow One4All 227HS 020 Paint Markers
It is a surprise for me to find out that the brand offers 3 diverse exchangeable head tips for the 227HS paint markers. Two types of 4mm tips, one in a round shape and another for high flow, as well with a 2-5mm tip to write calligraphy. You can already see how much you can accomplish with this amount of marker head tips.
The paint marker is recognized as one of the most favorite tagging markers for having a superior capillary system and a pump valve called Flowmaster. These features help you to control the paint distribution and enable astonishing graffiti drawing performances, no matter the locations.
I appreciate the fact that there are mixing balls blended inside the paint with an acrylic base for an evenly spread of pigments throughout the marker. I was not too fond of it when markers got clog in the middle of my graffiti drawings. The good news is this paint is entirely refillable in 50 different stunning vivid shades.
If you wish to adjust the original thickness of this acrylic paint, it can be quickly diluted with water and acetone. It functions without effort on most types of surfaces and the paint marker produces a little bit of semi-gloss effect while using. You can mix them up among all of those 50 variable paint colors as wish.
Here are some of the applicable regular surfaces for this marker due to my experience: glass, wood, paper, metal and denim, etc. The paint dries quickly in less than 20 seconds after being used. However, it requires several layered applications to have the best outcome of graffiti artworks.
I notice that there is a large number of wrong colors, which occurs the most with red tones such as burgundy or cadmium red. It is not that they turn into complete other different shades, but the paint slightly shifts from close red tones and it fails to please customers sometimes.
With such a flawless acrylic paint marker, I think it is worth purchasing in bulk for once. Look on the bright side, you will always have backup pens at home when the current one runs out of paint and you are not prepared to refill it. Plus, paying that little for 3 optimal Montana paint markers is more than alright.
Pros
Different head tips for multiple purposes.
Control the paint flow with an effective system.
Integral balls in the paint to increase pigment.
Dilutable and semi-gloss. Good on most surfaces.
Quick-drying acrylic paint in seconds.
Cons
Produce mostly wrong shades of red.
The 227HS paint marker from Molotow performs brilliantly on glass surfaces without any awful smudges left and dries out in several seconds afterward. To sum up, this acrylic paint is quite easy to use.
8. Krink K-42 Paint Markers
The K-42 paint pen from Krink is one of the most excellent graffiti markers for tagging thanks to its small 3mm bullet head tip. It would be beneficial for thin lines and detailed drawings. Although things might turn out difficult if you use this marker for covering a big picture, as it takes a lot of time to fill up the artwork.
There are 18 impressive shades in a 10ml pen of permanent and opaque paint. In my opinion, this is a sufficient capacity to have a small and portable marker. The paint is entirely alcohol-based but the brand Krink has always tried their best not to add too much strong fragrance into it.
This paint marker can slide smoothly on regular surfaces like metal, glass, paper, canvas and fabric, etc. It is suggested from the manufacturer to take advantage of its 3mm marker tip on soft and flat surfaces in order to deliver fine drawing lines without damaging the fragile head tip. Do not push it down too hard.
I would say that the general price is acceptable to buy a single marker at a time or with a full set of 18 paint colors. It has a nice pen wrapper with its accurate paint shade outside to display clearly each of the pigments.
There are a few comments from previous customers complaining that its head tip is occasionally streaky and affects the drawing flow. Therefore, this-marker is not recommended for a quick scribbling. I hope the brand can repair this shortcoming soon enough so later customers will not be let down.
Pros
3mm bullet tip suits for graffiti tagging.
10ml of alcohol-based permanent paint.
Excellently pigmented without irritating smell.
Most ideal to be used on soft surfaces.
Reasonable price for a single purchase.
Cons
Unsteady flow due to the streaky head tips.
Regarding the uneven paint flow of Molotow K-42, I expect the brand to take this problem into consideration and quickly repair it before more customers reach out to this paint marker to serve their graffiti drawing. Still it is worth to purchase this package for the 18 pigmented colors at a reasonable price.
9. Penguin Art Supplies Dual Tip Paint Pens
The brand Penguin Art Supplies chooses to sell their paint pens in a set of 28 of the most favorite markers for graffiti with a durable zippered nylon pouch for fine closure. The pouch is big enough to contain all of them at once for you to bring this paint marker set along to your desired destinations effortlessly.
I can see that instead of the typical 12 paint shades, we have 28 pigmented colors so your creativity will be free to be displayed in public. I am not sure about the base of this paint but I know that it is toxic-free and certainly does not include any chemicals in the formula. You can feel totally safe using this marker.
I like its dual reversible tips including a thick 5mm tip to create bold strokes and the other 3mm chisel one for thin lines. Whichever choice you make, the paint inside is always permanent and lasts for long, not to mention it is utterly weather and UV-resistant to protect your graffiti artworks from being damaged.
These are some applicable surfaces of the Penguin Art Supplies paint marker: paper, ceramic, glass, canvas, stone, porcelain, metal and wood, etc. A great variety of ages can use this marker, for instance, kids to decorate their mugs and notebook covers and adults to do graffiti painting. It works for both indoor and outdoor activities.
A lot of people are unhappy since the permanent paint marker cannot produce consistent colors and fails to touch up small spots. This is probably due to some manufacturing defects in its head tip and paint flow in general. I know for sure how annoying it is to use a clog pen while you are highly concentrated in the drawing.
Pros
An attached container nylon pouch for free.
Non-toxic paint in 28 different shades.
Two versatile head tips types.
Can be used on a series of surfaces.
Cons
Issues related to stuck paint flow.
Aside from this product from Penguin Art Supplies, there is nearly no other brand that provides an extra carriage pouch for the paint pens.
10. Tulip Graffiti Fabric Markers
It is available for you to select between the pack of 20 or 30 Tulip Graffiti Fabric markers due to your personal needs. You can also choose between small bullet head tips and fine ones for the paint markers, which are provided by the brand Tulip including all of the most vibrant colors. I can benefit a lot from this quantity.
I highly value the protection cap on this marker because its head tip will be safe and sound against external impacts. Also, you can see a matching color to identify the paint inside for a quick approach. I see that it has a thick marker body but still small enough to be easily portable and collected in bulk for you to bring them along.
This permanent paint is guaranteed not to be harmful in case, cannot fade out easily even with external impacts. I have experienced it once in the past and I must agree that it is safe for a lot of ages and drawing abilities to use. My young cousins have been doodling around with these paint makers.
The fabric paint marker does not ruin the surfaces it is drawn on, such as canvas, paper, poster boards, shoes, backpacks and pillows, etc. It is the ideal art tool for decoration on soft fabric surfaces, so you can help your kids in drawing cool patterns on their shoes or bags to confidently go to school.
I notice one single downside that is still existing in this paint marker is how it bleeds out surplus paint and messes up graffiti drawings. While some markers on this list get stuck and do not produce a consistent flow of paint, it tends to overflow.
However, we can get through this problem quite easily. It is to control the flow with less hassle by trying the marker on paper towels in advance to check for the amount of paint coming out. Still, I hope the brand will figure out a way to fix this soon.
Pros
Offer variable choices of quantity and head tips.
A safe outer cap to protect the paint.
Fade-resistant and non-toxic markers.
Work best on soft fabric surfaces and others.
Cons
Bleed out way too much paint at once.
All in all, these markers deliver great performance as promised with popping' colors. With these easy-to-use graffiti fabric markers, it is not a big deal when you need to color up your DIY projects.
What to Look for When Buying Graffiti Markers
Marker form – You should always prioritize choosing the paint marker form over literally everything else. In the end, it decides the way your drawings can be done. The most common marker forms available on the market at present are paint bottles, pens and crayons. It is simple to identify them at a quick glance.
One specific example of paint bottles on the list is the Krink K-60 one. The most similar marker form to crayons would be the Markal B Paintstik. And the rest of them are regular acrylic-based paint markers, for your information. You can rely on your usual drawing style and art goals to pick a certain marker form.
Paint capacity – The common capacity of graffiti markers would range from 10ml to 60ml depending on the shape and size of the marker. You are free to choose the ideal volume of your paint pens. Professional graffiti artists would require frequent usage, while people with recreational purposes do not need much.
I suggest that you should not purchase a big package of multiple graffiti markers with a large capacity, in order to avoid leaving some of them unused for too long. And accidentally waste money for useless art supplies. Just plan to buy the most moderate paint capacity that you aim to use in the short run.
Available shades – Last but not least, I would not forget to mention the number of paint colors available for a graffiti marker. This is something people have a tendency to ignore because they think it is not so relevant to their purchase.
On the contrary, it is highly recommended from past customers to learn carefully about the paint shades of your targeted graffiti marker, especially if it is sold in a kit of more than 10 pens. Most marker boxes only comprise basic tones, whereas the rare others will provide you with beautiful pastel or metallic colors.
Other Important Factors to Consider
What is a graffiti marker?
A graffiti marker is one of the most common craft supplies in the form of a pen or squeezer bottle, which contains a particular amount of permanent paint in different shades. It makes a great replacement for large paint canisters that street artists of previous generations have to carry in a bundle to their targeted destinations.
How does it work?
A graffiti marker is, after all, a regular pen with different head tips that contain permanent paint. Therefore, it simply functions like a pen where the paint has already been flowing inside, waiting for you to press the tip on a particular surface. Then it will instantly produce an amount of paint. Everything is ready to serve.
There is an endless series of surfaces in which you are able to apply a graffiti marker on, including paper, glass, metal, canvas, ceramic, wood, stone, porcelain and musical instruments, etc. I advise you to choose flat and smooth surfaces to present graffiti on, so as not to damage the marker head tip too soon.
Who is this for?
I do not find comments saying a graffiti marker is only built for grownups to use, is correct. As global brands are striving to it much less toxic for safe extended use, nothing to be worried about. In case you are intended to give a wonderful set of permanent paint markers on the list to your little child.
What are the different types of graffiti markers?
Solidified paint – This one literally feels and looks like coagulated paint being compressed into small and portable markers, rather than the typical big canisters. It is certainly much more helpful for daily storage and carriage. It also reduces the need for big brushes that usually cannot create thin lines.
The solidified paint marker usually has head tips in the shape of round or square at a maximum width of 15mm. This is meant to be applied on large and rough surfaces with a great deal of coverage. If you are aiming to draw on a cement wall, then I think you should take advantage of solidified paint markers.
Acrylic-based paint – In contrast to solidified paint markers, we also have lighter paint with an acrylic base, which is often produced by thin bullet head tips. They are indeed small paint pens that you can purchase in a bundle to get creative with multiple shade options. It is even easier to store these markers.
People often apply the acrylic-based paint markers on soft and flat surfaces because they are more fragile than hardened paint. Rough stones are certainly unsuitable to use as their bullet marker tips cannot provide enough paint for the best coverage. This type of paint marker is more popular for its simple usage.
Each of these graffiti marker types has its own advantages to support you in different circumstances. It is up to your final decision to pick out the most suitable ones that can benefit your graffiti drawing and writing ability.
Why do you need graffiti markers?
If your current major is art or you are simply just enthusiastic about turning the ideas inside your mind into drawings, a fine graffiti marker can become the most effective companion. You no longer have to carry bulky paint canisters to the targeted area but instead, solidified paint inside small markers for a much better alternative.
Graffiti art markers include almost all required features of normal paint like being waterproof, permanent or UV-resistant, etc. The paint inside would be able to accomplish most of your desired drawing effects whilst being easier for preservation and storage. It can be used on a wide range of surface types as well.
Frequently Asked Questions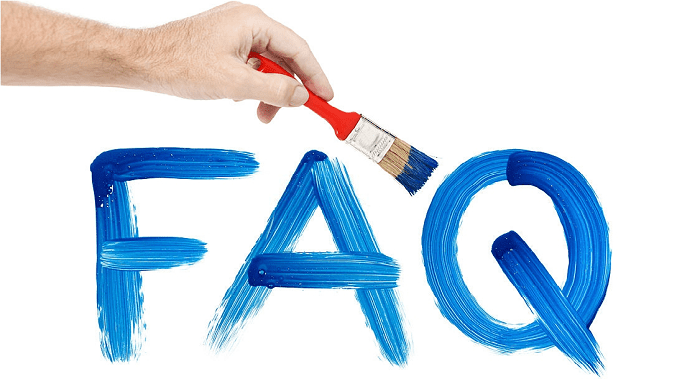 What are the most trusted graffiti marker brands?
Subsequent to getting to know some of the markers for graffiti painting, it is also essential for customers to learn about the brands that manufacture and produce them worldwide. It costs you no extra penny or time to look for the most trusted graffiti marker brands because they have already appeared in the article.
Krink, Molotow, Sakura, Tulip, B Paintstik, Penguin Art Supplies and Montana are recognized as reliable brands with high-quality permanent graffiti markers, which are hard to find among thousands of others on the market. Their graffiti markers include waterproof pigmented paint shades and last for long without fading.
How do you use graffiti markers?
A graffiti marker is absolutely suitable for both indoor and outdoor applications as it can be used on multiple types of different surfaces. Based on the paint marker form, there are different ways for this art supply to function such as squeezing a bottle or simply pressing the head tip onto surfaces to get the paint out.
A graffiti marker is a multi-task tool for the versatile amount of craftworks you can complete with it, for example, drawing graffiti, doodling, decorating and tagging. Tagging is an action to claim copyright for your drawings or writings in public places. All of the mentioned activities are done with the use of graffiti markers.
Where can you get it?
As far as I am concerned, you can totally reach out to these premium graffiti markers both in physical chain stores and online shopping websites. Here are the most reliable places to go and grab awesome paint markers at reasonable prices: Home Depot, Amazon, Costco, Walmart, eBay, Lowes and Best Buy, etc.
You need to check for the product description, available delivery destinations, warranty policies and real feedback images from their previous customers. These are fundamental factors to evaluate whether your targeted item is functional and useful enough to help you in drawing graffiti for a long period of time.
What is the warranty policy?
Warranty policies often include regulations and guidelines from the brand, to let their customers know if they are possible to return the purchased graffiti markers or demand a money refund. Warranty policies are backup shopping provisions to clarify things between the seller and buyer in terms of product dissatisfaction.
I see that most graffiti marker brands would offer us to return the items or call for a new replacement, once we are unhappy with what we receive during the notified period after purchase. They usually provide us with at least 30 days for a product return and a whole year for the warranty policy of a graffiti marker.
You should always remember to purchase from stores that allow you to process the undesirable graffiti marker at ease. After all, it is one of your basic shopping rights to exchange a defective product or get your money back. There should be zero questions asked about your reason in their warranty policies.
How to take care and clean it?
In order to preserve your graffiti markers in a proper solution, they should be stored in dry places at room temperature far from water and fire so as the paint will not be ruined. They should not be soaked with liquid. Graffiti markers also require regular use for the paint flow to be continuous and enable smooth head tips.
It is best advised to gather your graffiti marker set into a portable pouch since most of the products presented in this article are sold individually without a common container. By doing so, you will get access to the markers more easier and prevent them from missing. A pouch for these markers is the most effective storage.
There is actually not much to do in terms of cleaning graffiti markers as they need to be taken care of more. All you need to do is to keep surrounding things clean while using the markers so they will not drip paint on those items by accident. If that happens, use an alcohol-based cleaner to wipe the paint off.
You can wash your hands with mild soap if getting paint leaks from markers. It is not that harmful to make direct contact with your extremities; therefore, you should be completely calm and let the washing detergent get rid of the paint.
Conclusion
Are you intrigued by the best graffiti markers in this article? Which is going to be the marker head tip that you intend to use for graffiti drawings on the streets? I believe that I have tried my best to bring you enough information about available paint markers along with useful tips on storage and using them.
I hope that you can obtain a large amount of relevant data from the article to support you in shopping for a suitable set of premium graffiti markers. It is neither hard to purchase the best ones nor to function them properly. These wonderful craft supplies will ensure quality art time for young kids and adults.
Have fun buying the most excellent graffiti markers and thank you for reading.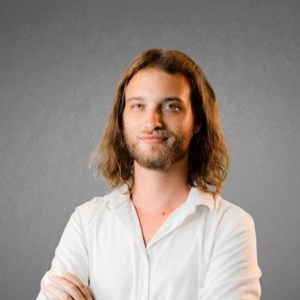 I am a former art teacher, so it is evident to me the importance of art in educating the new generation. We also want to help parents who plan to teach their children and desire the best tools and tips for them.