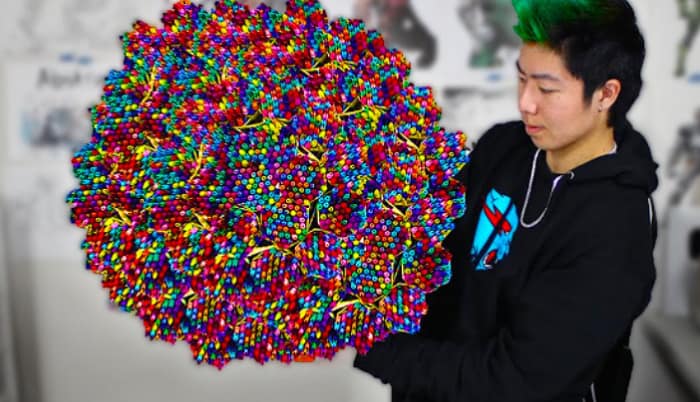 If you are a craft artist, a DIY hobbyist, or an art enthusiast, you might have learned about the American YouTuber ZHC (aka Zachary Hsieh) for his creative works. With over 23 million subscribers on YouTube, there is no doubt that ZHC is among the famous icons on social media.
While many viewers find the giveaway and expensive gift-giving videos entertaining, some have been longtime fans of his unique artistry. He has been known for his diverse collection of art tools, including markers. If you are one of them, you might have also been wondering which markers ZHC uses in his videos. Then, what type of markers does ZHC use?
Fret not! Thanks to our in-depth research, we have carefully jotted down the types and brands of markers that ZHC uses. I will show you more in this article.
The List of Markers ZHC Uses in His Videos
1. Uni Posca Paint Marker Pens
If you have been binge-watching ZHC videos, you will notice that the majority of his content features a wide range of epic customizations of expensive gadgets and products.
Some of which were a variety of Apple products such as iPhones, Airpods, iPads, and MacBooks that he modifies using Uni Posca markers for vibrant and impeccably artistic designs. After all the hard work, ZHC gives them all away to his friends or strangers.
Take note that he has to work on delicate surfaces of these pricey high-end gadgets! Then, why choose Posca markers of all marker brands?
Versatile Performance
First of all, Posca paint markers have been tested to accommodate over 50 surfaces for various arts and crafts projects. This includes metal, glass, wood, ceramic, plastic, leather, fabric, canvas, and any surface type you can think of when working on art projects.
With that in mind, it is no surprise that these popular ZHC paint markers have been the YouTuber's primary art tools for gadget modifications.
Thoughtful Innovation and Formulation
If you sift through the properties of Posca markers, the manufacturer formulated these paint markers with project customization and upcycling in mind.
Thus, these markers ensure ink quality and performance that provide outstanding results, especially when utilized to customize and rework different items and products. The innovative formula works incredibly well on most surfaces without damaging them. It leavesg no wonder why these are the markers that ZHC use for customizing most of the time.
Exceptional Color Quality and Blendability
In addition to their impressive surface compatibility and formulation, these markers present lightfast and vibrant colors. Looking back at some of his videos, ZHC creates stunning color combinations and contrasts to showcase his artwork beautifully. One more reason is that these markers are highly blendable, layerable, and water-soluble.
Safe to Use
These Uni Posca markers are water-based, making them non-toxic and safe to use even when kids are around.
2. Copic Markers
Aside from customizing a vast array of gadgets and products, what markers does ZHC use on his creative art pieces? If you look closely at his tutorials, drawing videos, and reviews, he uses and mentions Copic markers most of the time.
If you are an advanced or professional artist, you have probably used this art medium as well. Perhaps, you agree that they are among the best markers out there regardless of the hefty price tag. Why so?
Refillable Ink and Remarkable Longevity
Copic markers are popular among many artists because of their refillable design. You can always refill these markers and get them working again if they run out of ink. This extends the quality that can last for years! No need to spend a lot on disposable markers!
Double-Ended Design
Most Copic markers feature an ergonomic double-ended design, making them more convenient than working with different types and sizes of markers. A single marker usually has a brush pen on one end and a fine nib.
Versatile Performance
Since you have two different nibs in a single marker pen, you can create various line widths – from fine to thick strokes. Aside from that, these markers are highly blendable and compatible with other types of media like color pencils or gel pens. Thus, you can produce solid colors or layers of shades to achieve your preferred depth and consistency.
Extensive Color Selection
Don't you know that Copic offers 358 colors in their unique color wheel, known as the Copic Color System? That is a vast spectrum of colors to mix and play with! Besides that, the colors come in different shade names and number codes, allowing you to identify each color without a hitch!
Suitable for Artists of All Levels
Although Copic markers are popular among professional artists like ZHC, they need not be intimidated by this marker brand. The good news is that they have different types of markers that can accommodate beginners, experienced artists, and professional users.
Safe Formulation
Just like Posca markers, Copic is formulated as acid-free and non-toxic.
Wrapping Up
Overall, what type of markers does ZHC use? Uni Posca paint markers and Copic markers! Now that you have learned which types of markers ZHC uses in his videos, perhaps the next thing to do is spruce up your art supplies with any of these!
Besides the popularity of these markers, the in-depth information mentioned above unravels why these markers make excellent tools for various purposes. If you ever give any of these a try on your next project, share your experience with us!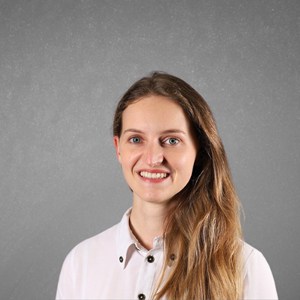 Art has always been a part of my life; it influences my upbringing and later my career choice. For me, it is always a part of my parenting technique. So for whichever purpose that you come to art, you can start here with us.