Shuttle Art is a new brand that is starting to make a name for its quality and affordability. If you are familiar with this brand, you'd probably be excited to try their range of art markers too.
In this article, we will take a closer look at their art markers to ensemble a holistic Shuttle Art markers review. The ink quality of these markers could actually compare to most high-quality markers.
Shuttle Art Markers: What is It?
These markers are similar to other budget-friendly art markers. They are alcohol-based, dual-ended, have color-coded caps, and come in various color sets. The tip combination is made up of a regular bullet tip and a chisel tip.
The variation is identified by its barrel but could not directly be determined because they are all named art markers.
Aside from art markers, this brand offers a wide variety of art supplies such as Shuttle Art brush pens, Shuttle Art permanent markers, Shuttle Art gel pens, Shuttle Art colored pencils and more.
1. Shuttle Art Marker types
The quality and performances of Shuttle Art Markers are pretty similar. Users can identify various shapes of the markers that might have a slight impact on the coloring experience, depending on preference.
Round barrel – Compared to other markers, these pieces are thinner and longer. They are a bit thicker than a pencil, ideal for children or adults with smaller hands. These markers come with a 1mm fine bullet tip and a 4mm chisel tip, which is smaller than the typical one. They can help you in coloring precise edges and adding small details
Triangular barrel – Shuttle art dual tip art marker also comes in a triangular barrel. It is slightly longer than most typical art markers with the cap on, but more or less, they all have similar body lengths.
It comes with a regular 1mm bullet and 7mm chisel tip combo. The tip types are indicated in the barrel, and the bullet side can be distinguished with a gray band as well.
Square barrel – This type is very similar to the one with a triangular barrel, except that it has a square barrel and tapered caps. They have the same length, exact tip sizes, and same ink content as they rated the same 300m. Apart from that, this type has the largest color options.
Here's a summary of the available color sets, how it is priced, and their inclusions.
Type
Color Set
Price/set
Inclusions

Round barrel

Skin tones
26
$12.99
30
$16.99
Highlighters
30
$14.99
● Blender

● Zipper bag

61
$20.99
101
$50.99

Triangular barrel

Gray tones
15
$13.99
Skin tones
36
$18.99
Highlighters
51
$27.99
● Blender

● Zipper bag

88
$48.99
121
$81.99

Square barrel

172
$66.99
● Blender

● Zipper bag

● Marker pad

● Blank color chart

205
$77.99
280
$170.99
● Blender,

● Carrying bag with holder

● Pouch

● 2 micro-tip pens

● 3 highlighter pens

● Marker pad

● Blank color chart
2. Colors and performance
The Shuttle Art marker has a total of 280 color variations.
The colors are bright and saturated. However, several colors are too close so you don't really get much variation. For the larger set, you will get a good range of grays, pastels, and neons that you don't normally get with other marker sets. Moreover, it has fewer transition colors, especially for smaller marker sets.
As for the actual performance, these markers are highly blendable, and overlaying up to 4 applications is possible.
This can help you create additional colors that are not included in the color set but also note that they can release ink faster than you thought and do not press them too much as they can bleed.
These markers are quite reactive, they instantly activate with the colorless blender, and they can be used alongside other markers. Generally, you can perform different coloring techniques with these markers without difficulties.
However, if you are sensitive to the smell, they might disappoint you a little. They are alcohol-based so expected to have that characteristic smell.
3. Packaging
These markers may have different barrel sizes but users share the same sentiments with their packaging. They have stackable caps but they do not have the color names on the barrels.
The caps fittings are inconsistent, some caps fit well and others are loose or too tight that it's hard to remove. Like most art markers, the color-coded caps are not always true to their ink color.
The zipper bags that come with it can serve as a way to keep them but you can't really use them as an organizer except for the biggest set, a 280-color set that comes with a separate holder at the bottom.
What are these markers used for?
The Shuttle Art markers like other artist markers can be used for creating different kinds of artwork and hobbies that involve coloring.
These markers have decent blending capability so you can use them to create landscapes, couture, and for product development, illustration, or animation needs.
Pros & Cons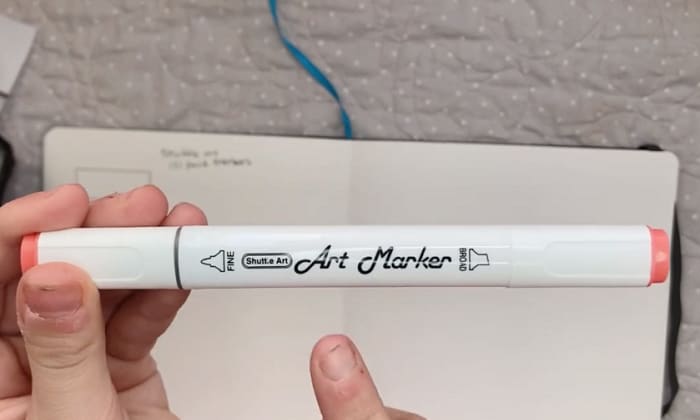 Workable with other markers
Stackable caps
Good blendability
Has neons and pastels
Lots of freebies when you get the largest set
Limited transition colors
Color duplication
Caps do not always match the ink's true color
Has a strong smell
Lose tips
Defective caps
Frequently Asked Questions
How do you blend shuttle art markers?
One thing that makes Shuttle Art markers good is that they blend in very easily. You can start by selecting 3 to 4 colors with similar tones that compose your light tone, mid-tone, and dark tone.
From there you can start coloring from light to dark. You can also layer using a blender to smoothen the edges or lighten dark areas. Layering using a single marker to build up color saturation is also possible.
How long do shuttle art markers last?
The manufacturer claimed that a marker could continuously color up to 300m. However, several users noted that it does not have much ink on it. It gets dry and runs out of ink pretty quickly.
Conclusion
To wrap up this Shuttle Art markers review, these markers performed well. Its ink is commendable but they seriously have a few packaging issues that they need to address. For the price point, they are not as cheap as Creative Expert alcohol markers but you can get these markers for less than $0.5 per pc on sale.
Considering the ink quality and the price, Shuttle Art markers are absolutely a good marker you can try.
Read more the reviews of other brands: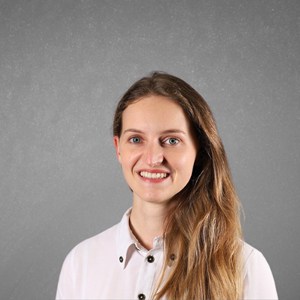 Art has always been a part of my life; it influences my upbringing and later my career choice. For me, it is always a part of my parenting technique. So for whichever purpose that you come to art, you can start here with us.