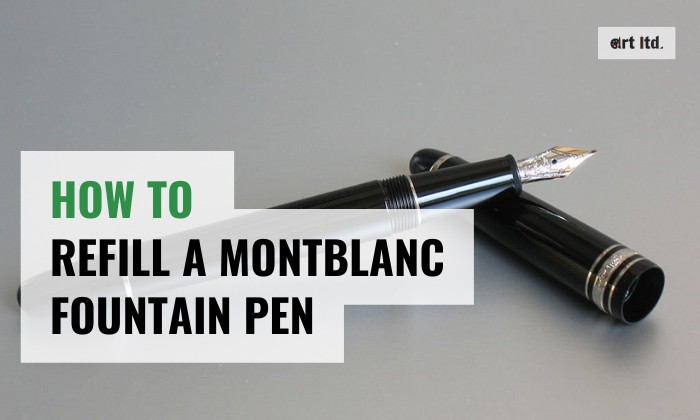 For fountain pen enthusiasts, writing with a Montblanc is nothing but a delightful experience and too often, you forget that ink can run out sooner than you expected.
No worries, Montblanc pens are quite easy to refill. In this article, I will teach you different ways on how to refill a Montblanc fountain pen, so you get to write more in no time.
I will also share other essentials, like how to maintain and clean your precious Montblanc writing tools so you get to enjoy them longer.
Ways to Refill a Montblanc Fountain Pen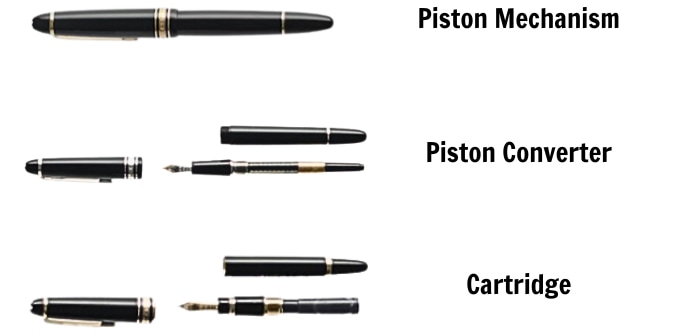 Fountain pen comes in different types of refilling mechanisms, and as far as Montblanc fountain pen refill is concerned, there are three ways to do it according to the following types:
Cartridge
Piston Converter
Piston Mechanism
Cartridge and converter types are among the most common but can hold less amount of ink, while the piston type is a bit rare and sophisticated. It can handle the most amount of ink.
Now it's time to show you how to refill each type.
What to Prepare
Montblanc fountain pen (any of the three types)
Montblanc ink bottle or Montblanc ink cartridge
Premium quality tissue paper or a lint-free cloth
Nib cleaner (optional)
1, Ink Cartridge Replacement Process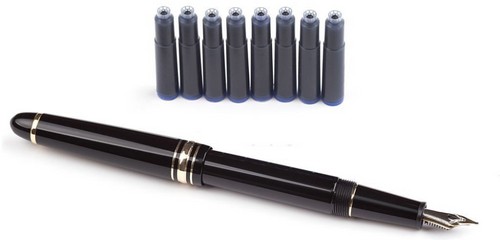 Ink cartridges are filled ink tubes in different sizes. Most of the modern Montblanc fountain pens are of this type.
Montblanc ink cartridge sizes are proprietary, but the pen can take international standard size cartridges as well. The proprietary ink tubes are available in 12 color variations and are sold at $8-$11 per pack of 8 cartridges.
Hold the cartridge fountain pen in an upright position.
Twist and remove the cap.
To reveal the cartridge, unscrew the grip section by turning it clockwise.
Gently detach the cartridge by pulling it away from the feed.
Insert the ink cartridge's tapered side into the feeder. Push it hard until you hear a sound. That means the ink seal is broken and ink will soon run down the feed.
Return the cap and place it in the pen holder in the nib-down position.
Wait for about an hour, and you're ready to write.
Pro Tip:
Prime the feed faster by gently squeezing the ink tube.
You can wash the nib under a faucet and use a tissue to wipe the cap and other parts clean. This step helps eliminate residual ink from the previous cartridge.
2, Instructions for Refilling a Converter Type
A piston converter is refillable with any type of ink. It contains about the same volume as the cartridge and comes with a piston operated by a screw-in mechanism.
Despite being popular, this type is rarely in the Montblanc fountain pen line. As of the moment, you can only see a piston converter filling mechanism in a Montblanc Meisterstück fountain pen Classique line. Each piston converter is sold at $12.
Position the Meisterstück Classique fountain pen upright.
Uncap and unscrew the barrel.
Check if the converter is firmly attached to the grip section.
Unscrew the piston by turning the knob counterclockwise.
Open the ink bottle and dip the entire nib section in it.
Turn the knob clockwise. Notice that in every turn, ink is slowly sucked into the ink tube. Continue until the tube is full.
Prime the nib. This is done by letting out about 4 to 6 drops of ink. That way, the nib is wet and all prepped to write.
Return the barrel and clean the excess ink on the nib using a nib cleaner or a tissue.
3, Instructions for Refilling a Piston Mechanism
This type is similar to a piston converter pen. However, the reservoir is built-in. With that, it has more space for ink storage. It is often fitted to Montblanc's finest pieces, vintage models, and limited editions.
Twist to unscrew the cap of your Montblanc piston fountain pen.
Position the pen nib down. Place a cloth or tissue paper underneath the nib in case some leftover ink comes out.
Turn the cone counterclockwise, turn it all the way to its maximum height.
Have your ink for the Montblanc fountain pen ready.
Plunge the nib into the ink. Make sure the whole nib is submerged.
Turn the cone knob clockwise until it's fully closed.
Remove the nib from the ink and let out about 6 drops of ink by slowly turning the cone again counterclockwise.
Hold the pen with the nib facing up and gently turn the cone knob clockwise to a close.
Use a nib cleaner or a piece of tissue to clean the nib.
Resume writing if you wish or cap the fountain pen for later use.
FAQs
How to clean a Montblanc fountain pen?
This tool is made with high-grade materials but can be delicate as well. So, when cleaning Montblanc fountain pens, never use solvents or any chemicals.
Use a lint-free cloth or tissue paper and lukewarm water to remove clogs. Alternatively, as mentioned in the Montblanc pen ink refill instructions, you can use a nib cleaner right after every refilling session.
Gently place it over the nib and carefully squeeze the upper and lower part of the tip, then around the thread to remove any ink residue.
How often do you need to clean a Montblanc fountain pen?
It should be done every two weeks or at least every three months. Additionally, to keep them in prime condition, bring them to the Montblanc service center for overall treatment at least once a year.
Is routine cleaning covered in the Montblanc product warranty?
No. Unfortunately, the warranty is for defective parts only. The cleaning is straightforward enough to do at home.
Conclusion
Refilling fountain pen ink might be tedious, but it's a fountain pen's way of life and isn't that hard at all and absolutely, knowing how to refill a Montblanc fountain pen is essential.
Ultimately, if ever you get another fountain pen, check the model and choose a filling mechanism that suits you.
If you want a less complicated and less messy maintenance process, a cartridge type is best. However, if you need more ink and love refilling from the bottle, then you're good to go with piston converters and fillers.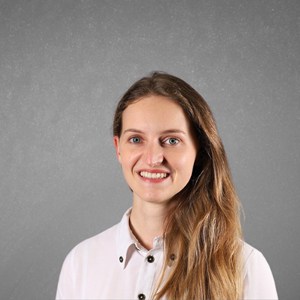 Art has always been a part of my life; it influences my upbringing and later my career choice. For me, it is always a part of my parenting technique. So for whichever purpose that you come to art, you can start here with us.