Are Clorox bleach pens discontinued? Yes. Several users were left disappointed when Clorox announced in 2018 that they would no longer produce and sell Clorox Bleach pens.
If you're one of those who love this product and are still hoping to find them despite their announcement, this article is for you.
We'll also try to find out the probable cause behind this move and help you look for other alternatives that can assist you with your cleaning task at hand.
Background Information on Clorox Bleach Pens
The Clorox bleach pen was launched by The Clorox Company in 2003 and was made available in the market in September of that year.
It was the first-ever bleach pen manufactured by Clorox. The formulation is in a gel form with sodium hypochlorite as its active ingredient.
This product features dual-tip packaging, with one end being a pointy tip and the other a scrubber. The pen contains 2 ounces. of gel bleach, and its size is slightly larger than a regular highlighter pen. It has a wide body, a pointy tip on one end, and a scrubber-type end on the other.
The bleach pen claimed to work on stains on whites and patterned fabrics. It is said to remove stains from grout and mildew on hard surfaces as well.
Here are some of the reasons why people love this product and would be willing to pay some extra just to have them.
The packaging is well-designed. It is small, so you can carry them while on the go. The pointy end is good for spot cleaning, while the scrubber is a brilliant way to clean stubborn stains without a fuss.
Aside from the packaging, the gel formulation helps uniform application and spares you from accidentally splashing bleach on unwanted areas. It gives you more control over the application and makes spot cleaning a bit easier.
Most bleach pens for clothes are designed for food and beverage stains. Clorox bleach pens are not only for that, but they can also be used to remove molds and mildew. This feature is applicable to both clothes and household surfaces. Apart from that, it can be used to create washed-out decorative details on colored fabric.
Current Availability of Clorox Bleach Pens
Although Clorox discontinued bleach pen distribution for some time now, you can still find some of them online.
However, since they are now considered rare and due to the limited stocks, sellers tend to sell them at a much higher price than the original price of $2.99. Here's a list of online stores and listings where you can find them.
| | | |
| --- | --- | --- |
| Store | Price | Pack Size |
| eBay | $30.0 – $37.84 | Single |
| OFFICEWORLD | $60 | Pack of 12 |
| SAFEWAY | Available on request | Single |
| ACME | Available on request | Single |
Discussion on Potential Reasons for Discontinuation
Like many others who learned to and trust this product, you would probably wonder why Clorox discontinues bleach pen distribution when it was totally working fine.
For a certain product to get discontinued, there are several reasons and factors behind it. Some possible causes are product concerns, profitability, and decreasing demand.
Considering how the product was proven to be effective most of the time, it was unlikely that the company worried about its bleach pens' performance. As such, one can put the blame on the product's environmental sustainability.
This product was composed of non-refillable and non-degradable plastic packaging, which translated to more plastic waste.
However, the most possible explanation for the discontinuation of the product would be profitability. The increasing prices of raw materials, along with the insubstantial consumer demand, had made Clorox realize the bleach pens weren't profitable enough.
Analysis of Recent News and Announcements
Clorox bleach pen is not the only product that The Clorox Company has discontinued. There are over 50 discontinued Clorox products, and even some of the most petitioned ones, like the Lavender and Orange fusion disinfectant wipes, have no hints of coming back.
Moreover, many Clorox bleach pens patrons are still hopeful of seeing them again in the future.
Comparison of Clorox Bleach Pens With Other Similar Products
Specifications

Clorox Bleach Pens

Tide To Go Instant Stain Removing Pen

OxiClean On the go Stain Remover

Formulation

– Gel type

– Contains Sodium Hypochlorite

– Floral scented

– Detergent based

– Bleach-free

– Scented

– Detergent based

– Bleach-free

– Odorless

– Non-toxic

Use

– Mold and mildew cleaning and removal

– Food and beverage stain removal

– Best for white-colored fabrics

– Can be used on household surfaces

– Food and beverage stain removal

– Does not work on ink, grease, and blood.

– Works on both white and colored fabric

– Blood, ink, cosmetics, food, and beverage stain removal

– Works on both white and colored fabric

Packaging

– Dual-ended

– Single-nib

– Single-nib
Alternatives of Clorox Bleach Pens
A Clorox bleach pen alternative is not so hard to find. Some of these are widely available at more affordable prices, depending on your needs. If you want a handy bleach cleaner, you can go for any of these products:
| | |
| --- | --- |
| Product | Price |
| Tide To Go Instant Stain Removing Pen (3 count pack) | $7.88 |
| Portable Emergency Stain Removal Pen (1 count) | $3.25 |
| OxiClean On the Go Stain Remover (3 count pack) | $9.99 |
| Kiss Off Stain Remover (1 count) | $16.00 |
However, if your purpose is for grout, mildew, and household target cleaning, try the following:
| | |
| --- | --- |
| Product | Price |
| Yin Runx Shower Cleaner Grout Cleaner Mold and Mildew Remover Grout Cleaner (1 count) | $8.98 |
| BMForward Household Cleaner (1 count) | $9.77 |
| Clorox Plus Tilex Mold and Mildew Remover Spray (1 count) | $5.76 |
| Clorox bleach gel cleaner (1 count) | $5.12 |
FAQs
Why is the Clorox Bleach Pen sold out?
Some speculative reason for this product being out of stock is the fact that this product has already been discontinued due to the pen being unprofitable.
How long do Clorox Bleach Pens last?
Generally, Clorox bleach products can last 6 months to 1 year from the date manufactured. The manufacturing date is typically printed on the product, but it is in the form of a 13-digit code. If you are not familiar with it, check out this video on how to read the code.
How to Determine the Manufacture and Expiration Dates of Clorox Bleach
Can Clorox Bleach Pens be used on colored clothes?
Clorox bleach pens contain Sodium Hypochlorite as its active ingredient. This is a form of Chlorine bleach that may not be safe on colored clothes direct application.
For your clothes' safety and peace of mind, always test if the product is color safe by applying it in a conspicuous area like tags or seams before applying it directly on the stain.
Alternatively, you can also use oxygen bleach and detergent-based products to safely remove stains on colored clothes.
Are Clorox Bleach Pens safe to use?
Yes, as long as it is only used as directed. Keep in mind that since it contains chlorine and other active ingredients, it can still cause mild skin and eye irritation.
It strongly advises not to use this product near the eyes or on your skin. In case of skin or eye contact, wash the affected area with an ample amount of water.
Are Clorox bleach pens still made?
Since Clorox has officially announced that this product is discontinued, there's a big chance that this product is no longer produced, and what remains in circulation are only a few remaining stocks waiting to be completely depleted.
However, some strongly assume that it is still being produced since you can still find them in the online market.
Where to buy bleach pens?
Other bleach pens and portable stain-removing products like Tide To Go Instant Stain Removing Pen, OxiClean On the Go Stain Remover, and Kiss Off Stain Remover can be found in major online stores like Walmart and Amazon.
How to make a Clorox bleach pen?
There's no way we can get an exact Clorox bleach pen formulation. However, here's a brief instruction to make a DIY bleach pen:
Mix 1 cup of cold water with 5 tablespoons of cornstarch until the latter dissolves completely.
Put the mixture onto a saucepan and heat it up. Continue to stir until the mixture becomes a gooey paste.
Pour 5 tablespoons of regular bleach into the thick gel and stir the mixture again.
Turn off the heat, wait for the mix to cool, and pour it into a container of choice.
Is Clorox 2 powder discontinued?
No, you can still find this product both online and at physical stores. However, if you can't find Clorox 2 powder, OxiClean Versatile Remover powder is a good substitute. It can tackle stubborn stains from food, blood, body waste, etc.
Conclusion
So, the answer to the question – are Clorox bleach pens discontinued is yes, but you can still find them on eBay and OFFICEWORLD. However, listed prices may not be that practical. There are other products in the market that you could use in the meantime. Some of these are the:
Tide To Go Instant Stain Removing Pen
OxiClean On the Go Stain Remover
Kiss Off Stain Remover
Portable Emergency Stain Removal Pen
Alternatively, you may also prepare a homemade bleach pen with your existing bleach, water, and cornstarch.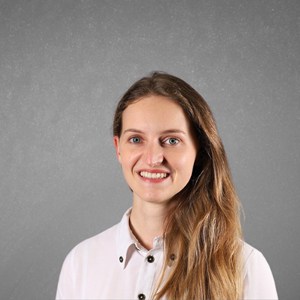 Art has always been a part of my life; it influences my upbringing and later my career choice. For me, it is always a part of my parenting technique. So for whichever purpose that you come to art, you can start here with us.