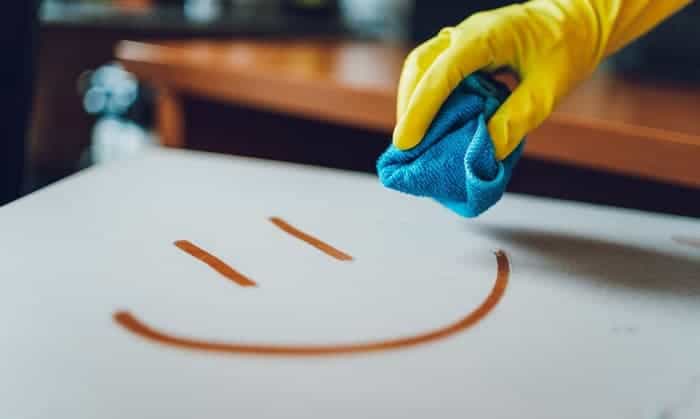 Do you have trouble removing the marker stains on your countertop? It can be a total bummer when our countertops are messy, especially when there's a permanent mark. Unfortunately, spots are unavoidable, especially when the marker ink slips on the surface.
You don't have to worry, though. In this article, you will learn all the simple steps on how to get permanent marker off countertop. The things you need are pretty simple and can easily be found in your household.
So, read more and sponge those stains away!
Gather the Things You'll Need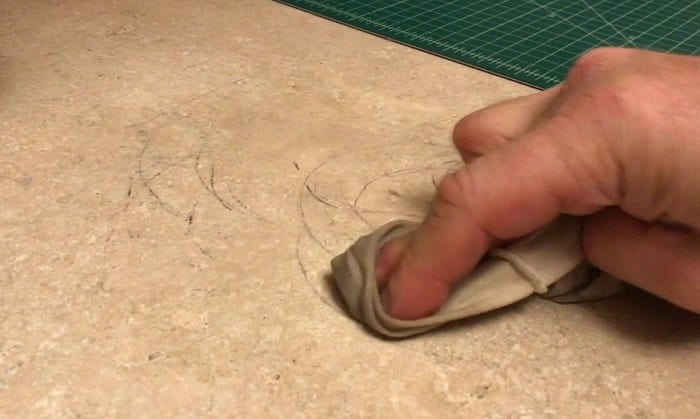 The most common material for our countertops is a natural stone, most often Quartz or Granite. That's why I laid out almost all stain eliminators that will not damage your countertop.
For granite countertops, I highly suggest using the following:
Hydrogen Peroxide
Rubbing alcohol (optional)
On the other hand, Quartz countertops can endure low-acidic cleansers like the following:
You can also try other alternatives for your natural stone countertops:
Rubbing alcohol
Toothpaste
Aerosol Hairspray
Clean Magic Eraser Cleaning Pads
Things to Avoid
If your countertop is made of natural stones like Granite and Quartz, never clean using these cleansers as they can damage your granite countertops forever.
Highly acidic or alkaline cleaners
Nail Enamel/Polish removers
Cleaning solutions for ovens
Turpentine
Sink and Drain cleaners
Any product with methylene chloride, bleach, and other harsh substances
Guide to Getting Permanent Marker Off Countertop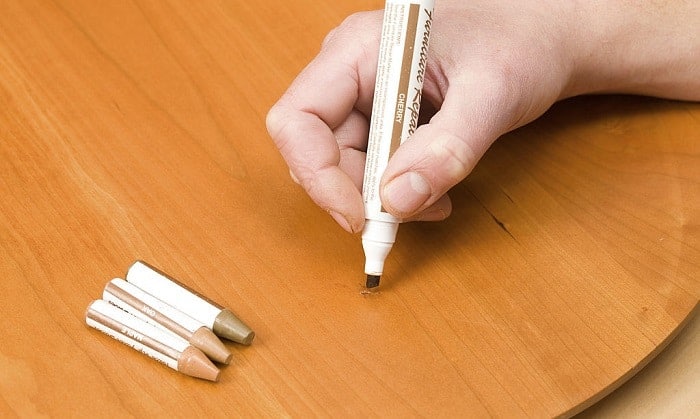 After gathering all the things you need, it's time to start eliminating the stubborn stains on your countertop. Follow the simple steps below.
Step 1: Know the Stain and your Countertop's Material
Knowing the root cause of stains allows you to eliminate them quickly and more effectively. Some usual stain offenders are spice powders, sauces, permanent markers, and food coloring. But in this article, we will focus more on permanent pens.
Stains from permanent markers are the most stubborn ones. And you don't want them on your quartz countertop ever. You will also need different solutions for different countertop surfaces, which I listed above.
Step 2: Get the Best Sponge or Wiping Material
For removing permanent marker stains, it's necessary to have the best sponge or wiping material. This will avoid damaging or scratching the finish. I advise a towel cloth or a soft sponge when you wipe off the excess.
Step 3: Apply the Home Remedy Ingredient
If you already know your countertop material and prepared a soft sponge for cleaning, start applying the cleansing ingredient to your countertop.
For Granite countertops, apply hydrogen peroxide. However, if it does not work that well, the second option is to pour some rubbing alcohol on the surface. Do note that you have several options to choose from aside from these two.
If you run out of hydrogen peroxide, you can put on toothpaste or aerosol hairspray as other alternatives.
Aside from the usual cleansers like toothpaste and hairspray, you can also use slightly acidic items such as lemon juice, wine, and vinegar for Quartz countertops.
Step 4: Rub the Marker Stain using Soft Sponge or Cloth
After applying the substance, sponge or scrub the stained surface until the mark comes off. Since you will be using a soft cloth or sponge, you do not have to worry about scratches.
Step 5: Scrub off the Stain Again
Do some re-scrubbing if you notice that there are still small remains of the marker stain. But since you already weakened and removed some of the stain bonds, there's a high chance that it will go off smoothly on the second scrub.
But if you're a busy individual who wants to get everything done quickly, then buying Mr. Clean Magic Eraser Cleaning Pads help. This product does not require you to do much. All you need is to start scrubbing using the cleaning pads.
This type of cleaner is designed to get rid of tough markers and will most likely not require you to scrub off stains repeatedly. So, all you have to do is simply spot and buff the surface gently.
If there are no more spots on the surface, you can move to the next step.
Step 6: Rinse with Cold Water
If you want your countertop to retain its excellent quality, then I highly suggest rinsing it off with water. This will wash out all the harsh ingredients that you used to clean off the stain.
Not only that, immediately rinsing your countertop with cold water gives a shiny finish to the surface, making it look brand-new.
Step 7: Wipe the Countertop
Now that you finished giving your countertop a newer and cleaner look, it's time to make it shine. Wipe off the surface using a slightly damp cloth. I do not recommend the ones that are too dry because they may scratch your countertops.
Pro Tips:
When using lemon juice, add some salt and turn it into a paste rather than pouring the extract directly. This method is effective for countertops with lighter colors such as white and gray.
Do routine cleaning. Just because your countertop is not stained or marked with permanent pens, it doesn't mean that you don't have to clean the surface.
Constantly cleaning your countertop is an excellent way to maintain its good look and surface quality.
So, the next time you have some spills, you should wipe them off immediately before they dry out. Otherwise, you will have to spend time getting rid of the stain.
It's somewhat surprising that cleaning off permanent marker stains on your countertop is a piece of cake. And there is even a long list of items and alternatives you can choose from.
I also included this video that you can check out as a supplemental cleaning guide.
Conclusion
Did you enjoy this tutorial? We'd love to hear your experience in the comments. Now you can remove a seemingly impossible stain in a jiffy. There are even multiple choices available, and I'm sure you will never have trouble getting at least one.
Knowing how to get permanent marker off countertop gives you more time to focus on other tasks at hand. It makes your work quicker, like how Mr. Clean Magic Eraser Cleaning Pads removes stains immediately. Besides, you also can refer to ways to remove permanent marker from rubber or remove permanent marker from concrete.
Help your friends by sharing this article with them. That way, no one has to spend almost all of their time cleaning a single stain.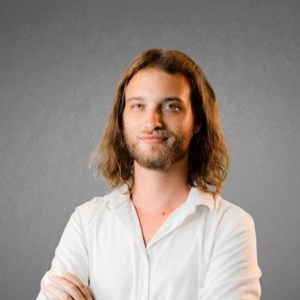 I am a former art teacher, so it is evident to me the importance of art in educating the new generation. We also want to help parents who plan to teach their children and desire the best tools and tips for them.