Venturing into the world of art media, the fascinating gamut of vivid pigments, colorful washes, and stunning color blends fall under a vast selection of paints. Tempera paint is one of them.
Perhaps, you're using it for the first time and searching for the best tempera paint brands. If you're a parent or a teacher, then you're probably looking for more options to help your kids or students create their most colorful tempera paint projects yet.
Whatever the reason is, the following significant factors will narrow down your choices:
Color Quality: Whether you use tempera paint for classroom activities, practice painting sessions, or interactive project-making with your children, the color quality makes an immense difference to your artwork.
Tempera paints are typically vibrant and opaque, making them ideal for bold and solid coverage. Meanwhile, some brands offer paints with translucent color laydowns for enhanced brightness, especially when applied in thin layers.
Washability: Tempera paint washes off easily from the skin and non-porous surfaces like glass, mirrors, tiles, and other smooth surfaces using soap and water, ensuring enjoyable and mess-free painting sessions, especially with kids.
However, it does not come off quickly from fabrics and clothes and may leave traces of paint. But some brands offer formulations that make tempera paints washable from these absorbent materials without leaving stains and residues.
Safety: Tempera paint is a popular art medium for children and young students because of its non toxic ingredients. Fortunately, many reputable brands provide the AP Certification Seal that guarantees the product's conformity to safety standards, making sure that their tempera paints are safe for children to use.
We're just getting started with these factors. As you read our in-depth guide and roundup of reviews, you're definitely on the easier route to finding your ultimate pick.
| | | | | | |
| --- | --- | --- | --- | --- | --- |
| Top | Product name | Quantity | Pigmented Colors | Safe Formula | |
| 1 | Crayola Washable Tempera | 32 ounces | Opaque and vibrant | Non-toxic | Details |
| 2 | Handy Art Little Masters | 473 ml | Opaque basic colors | Non-toxic | Details |
| 3 | Colorations Washable Tempera | 8 ounces | Vibrant | Non-toxic | Details |
8 Most Favorite Tempare Paint Reviews
1. Crayola Washable Tempera Paint Artista II
Specs
Excellent Color Quality: Opaque and vibrant colors
Quantity: 32 ounces
Hassle-free Cleanup: Excellent washability without paint residues
Safe Formula: Non-toxic with AP Certification Seal
Crayola has been a pioneer in the art supplies industry, so choosing it as my top pick for tempera paint is a no-brainer. But besides the reputable name, this product has fantastic properties that I look for in tempera paint.
First, the color is highly pigmented, delivering opaque coverage and stunning strokes of vibrant colors. As expected, the color payoffs appear bright and vivid on absorbent surfaces, particularly paper and cardboard.
The consistency is perfect for brush painting and dries to a smooth matte finish, leaving a neat and sophisticated appearance when applied on the surface. This one comes in a beautiful green color, and I love that the other available shades are as pigmented as this one.
Besides that, I must say that the excellent washability of this paint is the major selling point. I'm impressed that it lives up to its promise when I accidentally got it on my skin, and the color came off effortlessly.
Cleanup is hassle-free, which is a dream come true for every parent or teacher when making colorful paintings and artistic crafts with their kids. Not to mention that this paint is certified with the AP Seal, making it completely safe for young ones.
With all that in mind, I recommend this tempera paint for parents and teachers looking to organize fun and interactive painting sessions without all the mess. Whether for windows, canvas, or paper art projects, this paint will not disappoint.
My only issue is the flimsy lid.
Unfortunately, one drawback I've noticed is that some bottles needed a labeling for quick color selection.
Pros
Highly pigmented colors for excellent opacity
Delivers a smooth matte finish, perfect for brush painting
Washes off effortlessly for messy-free applications
Multi-surface compatibility, such as cardboard and windows
Safe to use for kids
This washable and non-toxic tempera paint wraps up every painting session and art activity without messy paint stains, especially when working with kids. It renders vivid colors that can produce artistic color blends and solid coverage.
---
2. Handy Art Little Masters Tempera Paint Set
Specs
Vibrant Color Selection: A set of 6 opaque basic colors
Quantity: 473 ml (16 oz) for each bottle
Easy Cleanup: Washes off easily with soap and water
Safe Formula: Non-toxic and has no unpleasant odor
If I should pick a beginner tempera paint set, it would be this one from Handy Art Little Masters. Apart from the budget-friendly price, it comes in a beautiful array of basic tempera colors that give off bright and opaque hues, perfect for artists learning to paint and blend colors.
Since it is made of a blendable formula, each paint lends a smooth and creamy consistency that spreads nicely on the surface. My kids gave it a go on paper for their art projects, and the colors beautifully popped with their stunning pigments.
In addition to that, students and beginners can revel in rich and brilliant colors as they play with different hues, creating a custom palette for their artistic projects. As it dries, I notice the paint feels smooth and does not crack or chip quickly.
Similar to the Crayola tempera paint, this one washes off effortlessly from the skin and non-porous surfaces. One of the kids even painted on our table, but the pigment came off quickly when wiped with soap and water.
I also want to highlight the non-toxic ingredients in its formula, making it entirely safe for young aspiring artists and kids. Plus, it has no unpleasant smell.
That's why it can be used for classroom activities, painting classes, or interactive arts and crafts projects with kids without causing discomfort!
However, regarding its color quality on glass, this paint appears to be more translucent than Crayola, although for paper and cardboard, I'm all for its excellent opacity.
Unfortunately, one drawback I've noticed is that some bottles needed a labeling for quick color selection.
Pros
Pigmented color payoff on absorbent surfaces
Non-toxic blendable formula for seamless applications
Dries to a durable finish that does not chip or crack easily
Washable from the skin and non-porous surfaces
Budget-friendly with multiple colors
No unpleasant smell
Anyhow, the bright collection of basic colors, versatile surface compatibility, and blendable non-toxic formula make this set an essential kit for beginners and young learners.
---
3. Colorations Washable Tempera Paint Set
Specs
Versatile Formula: Works well with brushes and sponges for versatile applications
Quantity: 8 oz for each bottle
Pigmented Colors: Vibrant color selection
Non-toxic Ingredients: Conforms to safety standards and does not contain common allergens
Tempera paint is all about flexible techniques and an enjoyable way to learn arts. I found that to be true with this Colorations tempera paint set because of its versatile formula that can adapt to various painting styles.
The paint lends a smooth and creamy consistency that spreads nicely on the surface when used with a bristle brush. I'm glad the formula is neither too thick nor runny, making it more forgiving with other applicators such as sponges.
That means the ability to utilize different painting techniques, which I think makes drawing more fun and interactive with kids around. It is good for kids and young aspiring artists to express their own version of creativity.
The set is usable on a wide variety of absorbent and porous surfaces, such as paper, cardboard, and plaster cloth. I like how the colors look bright and very pigmented on these materials.
I tested the tempera paint and figured it removes seamlessly from the skin, wood, and very smooth surfaces, which is a great advantage when painting with kids.
Apart from that, the assortment is within the primary color range that offers rich and vibrant hues for bold coverage. There is no color discrepancy except for the red color, which appears to be pink rather than true red.
Nonetheless, this paint conforms to safety standards, ensuring a safe formulation without harmful ingredients and common allergens.
Unfortunately, one drawback I've noticed is that some bottles needed a labeling for quick color selection.
Pros
Usable with paint brushes and sponges for various painting techniques
Ideal for absorbent and porous surfaces like paper and plaster cloth
Excellent washability from the skin and very smooth surfaces
Delivers vivid hues for stunning opacity and solid coverage
No allergens and harmful ingredients
Cons
Slight color discrepancy with the red shade
Needless to say, I recommend this tempera paint set for beginners and students who want to explore different painting techniques on paper and other absorbent surfaces.
---
4. S&S Worldwide Color Splash Liquid Tempera Paint
Specs
Vibrant Color Assortment: Vibrant colors and a sheer finish
Quantity: 32 oz or 946 ml for each bottle
Suitability: Ideal for pour painting projects and color splashes
Excellent Washability: Comes off easily from the skin, smooth surfaces, and fabrics
As the label suggests, S&S liquid tempera paint is all about colorful splashes and fun paint-pouring projects.
Although acrylic paint is commonly used for these activities, this Color Splash tempera option is an economical alternative that does not compromise overall color quality and brilliance.
Unlike other tempera paints, this one slightly differs in its consistency. It is not thick but not runny either. It flows nicely and seamlessly when used for pour painting, leaving vibrant color blends and a sheer finish.
Although it highlights its usability for the aforementioned artistic projects, this paint also works great on paper and canvas. The color laydowns are vibrant even without applying extra coats.
Another thing that I love about this set is the generous paint volume. I'm pretty surprised by their large sizes, containing 32 ounces or about 946 ml for each bottle!
Not to mention that this set comes in 11 brilliant colors, which is a fantastic spectrum to mix and experiment with.
Thus, teachers and parents can utilize this selection to help their kids and students build new hues and color depths. The paint is non-toxic and latex-free as well, providing ultimate confidence whenever kids use it.
Besides that, this paint is washable. Users can remove tempera paint as long as it is wet and wash it off effortlessly from the surface and skin using soap and water.
On the other hand, it can be a bit messy due to the screw cap mechanism. I prefer a squirt lid design.
Unfortunately, one drawback I've noticed is that some bottles needed a labeling for quick color selection.
Pros
Offers ample consistency for pour painting projects
Economical and large, suitable for paper and canvas
Provides eleven vibrant colors and a sheer finish
Washable with soap and water
Safe formula with no latex
Besides the generous volume, this tempera paint set offers beautiful color laydowns and seamless applications for more enjoyable painting sessions, be it posters, large-scale pour paintings, or other arts and crafts.
---
5. Colorations SWT16 Washable Tempera Paints
Specs
Wide Color Variety: 11 opaque colors
Quantity: 473 ml (16 oz) for each bottle
Washability: Washes off easily from non-absorbent surfaces, skin, and clothes
Safe Formula: Certified with AP Safety Seal; Does not contain common allergens
When art projects call for a wide variety of colors, this Colorations tempera paint set is one of the best options that come to mind.
With a pack of 11 colors and 16 oz (473 ml) for each bottle, I think these paints are more than enough to create a ton of colorful art activities. The basic colors come with stunning hues of magenta, brown, turquoise, orange, and purple.
Apart from the assortment of colors, what I love the most is the opaque finish, which I expect from tempera paints. Together with its creamy consistency, it can deliver solid coverage and bold color blends.
Moreover, I'm surprised that it washes off easily from clothes and skin without leaving stains, which is definitely good news for parents and teachers with messy young little ones to look after!
Above all, the non-toxic formula makes these paints even more enjoyable to use with kids. They ensure safe and worry-free use with their AP Certification Seal— not to mention the exclusion of common allergens like soy, gluten, peanut, dairy, egg, and latex.
On a different note, I hope the manufacturer can improve the paint's finish as it becomes flaky when it dries. Nevertheless, applying the paint in thin layers can prevent this.
Unfortunately, one drawback I've noticed is that some bottles needed a labeling for quick color selection.
Pros
Offers a variety of opaque colors for endless creativity
Generous paint volume for multiple or large-scale projects
Washable from most non-absorbent surfaces, clothes, and skin
Creamy consistency for blendability
Safe for all kids, with no gluten, latex, and other irritants
Cons
Can be flaky when it dries
Overall, this tempera paint is an ideal option for color mixing and producing colorful arts and crafts without the hassle of messy paint stains.
---
6. Prang Washable Tempera Paint Set
Specs
Wide Color Selection: Includes 12 translucent colors
Quantity: 473 ml (16 oz) for each bottle
Easy to Use: Ready-to-use formulation, washable, and easy cleanup
Safe for Kids: Non-toxic formula
Using ready-to-use tempera paints means spending more time playing and experimenting with colors, and that's what this Prang washable tempera paint set is all about – no stirring or shaking needed. Plus, it is one of the budget-friendly options out there.
Although considered a low-cost option, the paints present decent-quality hues that can be used in a variety of colorful art pieces. Compared to the other tempera paints I've tried, this one is more translucent than opaque.
That may seem a downside for some users, but the translucent laydown adds sheerness to the overall finish. Such color quality and variety can be used to help children and students engage in creative painting lessons.
In terms of consistency, it is slightly more runny than most tempera paints I've used, which are thick and creamy. However, the good thing is the vibrancy remains unchanged after drying, which is excellent news for artists who want to preserve their work for a long time.
This paint also does not fail to impress with its safe and wax filler-free formula, ensuring more enjoyable and worry-free pour and spatter painting activities for young aspiring artists. Besides that, it is also washable.
Moreover, the ergonomic bottles are designed for messy-free art-making. I just wish that the caps were more durable.
Unfortunately, one drawback I've noticed is that some bottles needed a labeling for quick color selection.
Pros
Delivers fine and sheer consistency for translucent laydowns
Decent-quality colors, suitable for pour painting and spatter painting
Ready-to-use washable formulation for hassle-free painting
No wax filler and safe for kids
Affordable with durable colors
This may not be the best out there, but it has a decent quality that beginners and kids would enjoy using, especially when paired with particular painting styles. It is non-toxic, washable, and very easy to use.
---
7. Fantastory Tempera Paint Set
Specs
Diverse Color Options: 24 opaque and bright colors
Quantity: 59 ml (2 oz) for each bottle
Excellent Washability: Washes off quickly from clothes, skin, and most surface types
Safe Formula: Formulated with non-toxic ingredients to ensure the utmost safety of kids
It's always practical to start with lower paint volumes when learning a new art medium such as tempera paint. For that reason, I recommend this Fantastory paint set for first-time users.
This set offers a vast selection of 24 colors, with each bottle containing 2 oz or 59 ml. It doesn't seem like much, but it is actually a great introduction to tempera paints, especially for beginners and young students.
Kids would also love these paints because there are a lot of colors to explore, play, and experiment with. The colors include glitter and metallic shades, which all look bright and beautiful when applied on paper.
I once let the kids play with the paints and got worried because they all ended up with paint stains.
Luckily, a good wash with water and soap did the trick. Parents or art teachers can let their kids get all creative and messy with these paints and need not worry about cleanup.
Besides that, this tempera paint can be used on glass, ceramic, rock, wood, and many other surfaces. The three paint brushes are a great addition to this set as well.
Moreover, the ingredients used are non-toxic, making these paints completely safe for all kids.
Perhaps, the slight downside is the preparation. Some of the paints in the set don't appear as vibrant as they should be unless they have been shaken.
Unfortunately, one drawback I've noticed is that some bottles needed a labeling for quick color selection.
Pros
Large color selection (24) for colorful tempera paint projects
Comes off easily from skin, clothes, and most surfaces
Can be used on various surface types, such as rock and wood
Safe formula with bright colors
Messy-free applications; comes with three brushes
Cons
Needs shaking before application
This washable tempera paint set is a practical option for kids and beginners who want to practice painting, explore different shades, and try various techniques. It may need a bit of shaking before use, but the results are satisfactory.
---
8. HissiCo Washable Tempera Paint Set
Specs
Extensive Color Collection: 30 bright colors
Quantity: 59 ml (2 oz) for each bottle
Diverse Finish Types: Neon, glittery, metallic, and matte
Safe and Washable: Non-toxic and washes off easily from most surface types
When amateur tempera paint artists are ready to take their skills to the next level, their next step is to expand their color collection. That's why the stunning selection of this HissiCo tempera paint is quite a steal.
The 30 vivid hues might seem intimidating to work with, but I am sure that it's one way to elevate one's creativity.
Included in the set are vibrant basic colors with some special hues for a glittery and neon finish. Although tempera paints are typically matte, I'm surprised by the beautiful metallic sheen of some of these paints.
Application is easy, since the consistency is fairly thick and creamy. Whether it is used with a paint brush for intricate applications or with fingers for fun and colorful doodles and fingerprint crafts, the paint blends well and provides great coverage.
Washability is also excellent, as the paint comes off easily from the skin and even when left on clothes. Soap and water can get rid of the paint and leave the surfaces without visible stains.
Besides that, the paints are non-toxic and comply with safety standards like ASTM D-4236, providing relief and ultimate confidence for both kids and parents.
On the other hand, I am not a fan of the bottle design. The wide-mouth bottles are great for hand painting and paint brush applications but unfortunately, they are prone to messy spills.
Unfortunately, one drawback I've noticed is that some bottles needed a labeling for quick color selection.
Pros
Offers a stunning color variety (30) for diverse applications
Comes in neon, glittery, matte, and metallic finishes
Ideal for finger painting and colorful doodles with toddlers
Washable from the skin and most surfaces
Safe to use for all ages with ASTM compliance
Cons
Wide-mouth bottle designs are prone to spills.
Nonetheless, it is a great tempera paint set for toddlers, beginners, and young artists looking to expand their paint collection and learn more coloring techniques.
---
What to Look for When Buying Tempera Paint
Are the colors opaque and vibrant enough for your liking and needs? Do they give off artistic translucent shades suitable for your arts and crafts projects?
You may consider these questions when assessing the color quality of tempera paint. Typically, tempera paints have rich and opaque hues, which create solid color fills and excellent coverage.
Meanwhile, other tempera paints provide translucent color laydowns, which some artists find a significant characteristic to enhance the brightness and sheerness of their artwork.
Some brands, however, can produce both opaque and translucent colors, depending on the application method or the surface you're painting. When applied in thin layers, some tempera paints present stunning color blends with added sheerness.
For example, the Handy Art Little Masters tempera paint gives off rich and brilliant colors that beautifully pop on paper but look translucent when applied on glass surfaces.
Therefore, it is imperative to consider your artistic demands and preferences to determine the best tempera paint quality and formula to use.
Since tempera paint is a water based medium, it can easily be removed and washed off on non-porous materials such as glass, windows, tiles, and other hard surfaces using soap and water.
Most brands also highlight their products' excellent washability from the skin, which is a terrific advantage for parents and teachers with kids or young students.
However, it can be a bit challenging to get rid of tempera paints from fabrics or clothes. Some may still leave some light stains and paint residues. Fortunately, some brands formulate tempera paints that can be washable on clothes or fabrics without leaving any traces of pigment.
That's why it is important to check the labels for the paint's adhesion to certain surfaces, so you can enjoy art with your little ones without the hassle of cleaning up.
Since the majority of tempera paint users are kids and young learners, most brands formulate tempera paints without toxic ingredients and common allergens.
These products conform to safety standards that allow both children and parents or teachers to confidently learn and enjoy painting without worrying about potential health risks.
Look for labels like ASTM D-4236 or ACMI-AP seal, which certifies the safe formulation of the product.
Tempera paint is known for its thick and creamy consistency like yogurt. This element helps create solid coverage, colorful fills, and highly pigmented strokes. Once dried, most tempera paints leave a smooth matte finish that adds a sophisticated flair to the color.
However, the paint's no good when it is too runny and watery or too thick. Since it is water-based, water can be added to the paint to thin it out a bit, but should still have the creamy consistency for effortless applications.
Artists and hobbyists can freely choose their preferred color selection and purchase tempera paints in individual bottles, sets of primary colors, or bulk paint sets that usually include 10 or more shades.
Whether you're supplementing your collection with additional hues or looking for a beginner-friendly set to learn or teach tempera paint, it is important to consider your activities and projects first.
For kids, young students, or toddlers, individual colors and basic colors might suffice. Bulk paint sets would be ideal for DIY projects, paint pouring projects, and classroom painting sessions.
Most tempera paints require no shaking or preparation, allowing users to start painting without any hassle. Paint brushes and sponges can be used with tempera paint to exhibit various painting techniques.
Meanwhile, many parents and art teachers who want to minimize clutter would love different tempera paint sticks ideas. These are tempera paints but in sticks encased in retractable holders that look like large ChapSticks. Ergonomically designed with grips, they are very easy to use and control.
The price range for tempera paints varies based on different factors like quantity or volume, brand, or color count. 2-ounce individual tempera paints usually cost about a dollar or two and about $3 to $6 for larger volumes.
On the other hand, basic color sets and bulk paint sets typically range from about $20 to $70, which would be the best choice for multiple painting sessions or large-scale projects.
Frequently Asked Questions
Can tempera paint be used by children?
Yes! Tempera paints are water-based and typically formulated with non-toxic ingredients that conform to safety standards. Thus, they are very safe to use for all kids. In fact, the majority of users of tempera paint are children.
What surfaces can tempera paint be used on?
It can be used on absorbent surfaces such as paper, cardboard, and canvas. The colors also appear bright and opaque on these surfaces. Besides that, tempera paint is ideal on hard surfaces or non-absorbent mediums like glass, tiles, and mirrors for washable and removable paintings.
How does tempera paint compare to other types of paint?
Consider the following comparison chart:
| | | | | |
| --- | --- | --- | --- | --- |
| Characteristic | Tempera Paint | Acrylic Paint | Watercolor | Egg Tempera Paint |
| Washability | Washes off from non-absorbent surfaces and skin | Not washable | Washes off from non-absorbent surfaces and skin | Not washable |
| Consistency | Thick and creamy | Thick and creamy | Very fluid | Thick |
| Safety | Non-toxic | Non-toxic but not safe for skin contact | Non-toxic | Toxic |
| Lightfastness | Not lightfast | Lightfast | Not lightfast | Lightfast |
| Color Quality | Opaque | Transparent or opaque | Transparent | Transparent or opaque |
| Permanence | Semi-permanent | Permanent | Not permanent | Permanent |
| Blendability | High | High | Low | Moderate |
| Finish | Matte | Matte or glossy | Glossy, pearlescent, transparent, or textured | Satin-matte |
| Drying Time | Quick-drying | Quick-drying | Slow | Slow |
| Surface Compatibility | Paper, cardboard, canvas, wood, and absorbent surfaces for semi-permanent applications; non-absorbent surfaces for washable applications | Porous and non-porous surfaces like canvas, rock, ceramic, glass, plastic, and more. | Watercolor paper | Clayboard, wooden panel, or illustration board |
Can tempera paint be mixed to create new colors?
Yes, tempera paint has a creamy consistency and excellent opacity that make it even more blendable without compromising the color quality.
A little goes a long way with tempera paint – you can modify color depths (lighter or darker) and produce new hues even with just a small amount of paint. Art tools such as sponges and paint brushes can be used to achieve a custom color palette.
Can tempera paintings be preserved for a long time?
Yes, under proper storage conditions. Art pieces painted with tempera paint may last longer than they should when kept and stored indoors. However, keep in mind that tempera paint is semi-permanent and not lightfast, meaning that it will fade over time, especially when exposed to sunlight or displayed outdoors.
Is tempera paint the same as egg tempera paint?
No, tempera paint and egg tempera paint are two completely different products. Egg tempera paint is a professional tempera paint and a traditional art medium that dates back to the 1600s. It is a mixture of fresh eggs (used as the binder) and pigments and is commonly applied by professional artists.
How is tempera paint made, then? It is a composition primarily of water, starch, cellulose, pigments, calcium carbonate, non-toxic binding agents, and preservatives. Unlike egg tempera paint, tempera paint is a popular art medium among students, children, and hobbyists.
Does tempera paint dry fast?
How long does tempera paint take to dry? Tempera paints are fast-drying and usually take about 5 to 10 minutes to completely dry. However, this time may still vary, depending on the layers applied. Thicker or multiple layers may take about 30 minutes or longer.
Conclusion
The best tempera paint should provide opaque colors or translucent laydowns according to your painting preferences and needs. While their washability level varies, tempera paints generally come off easily from the skin and most surface types, ensuring mess-free drawing sessions with your kids or students.
Above all that, tempera paints are non-toxic, making them safe for all ages, especially children. The products we discussed in this article are among the best ones customers can find.
Should you find it challenging to decide which ones to choose, the aforementioned comprehensive guide will help you out.
---
Other reviews you can read: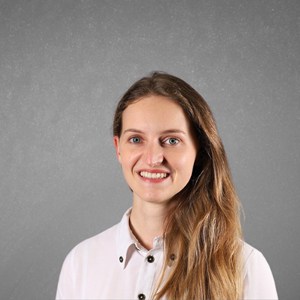 Art has always been a part of my life; it influences my upbringing and later my career choice. For me, it is always a part of my parenting technique. So for whichever purpose that you come to art, you can start here with us.