In the mesmerizing, vivid oceans of Gouache paint, searching for the ultimate pick gets much easier with trusted and unbiased recommendations. After all, using the best Gouache paint unfolds vibrant spectrums of colors and painting styles.
However, with so many brands out there, it is essential to consider the following primary features to determine the ultimate pick for your needs and preferences:
Pigment Composition: The pigment level says it all. When you settle for premium-quality pigmented paint, you will likely benefit from smooth coverage, intense color quality, and excellent color opacity.
You can go for brands with the pigment information that helps artists and hobbyists explore an array of hues and mix their desired colors.
Lightfastness: Lightfastness is another way to define the paint's durability. Lightfast colors mean resisting fading and discoloration, prolonging the quality and beauty of paint for the longest time possible.
Similar to pigment levels, go for products with good lightfastness ratings.
Viscosity Range: The viscosity range is all about paint consistency, thickness, or thickness. Both types present painting merits that can modify your Gouache painting with various effects, finishes, and techniques.
Thick Gouache paints are popular for impasto effects and unique color blends. Meanwhile, delicate detailing and complex painting call for paints with a thin or more fluid consistency.
When you take these main features in mind, you're off to a good start. In this article, we will be your creative compass, guiding you through the top-rated Gouache paint brands based on our expert recommendations and comprehensive buying guide.
| | | | | | |
| --- | --- | --- | --- | --- | --- |
| Top | Product name | Color Selection | Quantity | Safe Formula | |
| 1 | ARTEZA Gouache paint | 24 | 12 ml | Non-toxic and water-based | Details |
| 2 | HIMI Gouache paint | 18 | 30 ml | Non-toxic and odorless | Details |
| 3 | M. Graham & Co. Gouache paint | 5 | 30 ml | Non-toxic and water-based | Details |
Top 8 Gouache Paints
1. ARTEZA Gouache paint
Specs
Intense Pigment Level: Professional quality Gouache paint with high pigment content
Wide Color Selection: 24 vibrant and blendable colors
Quantity: 12 ml for each tube
Detailed Gouache Paint Information: Lightfastness ratings and pigment details
Safe Formula: Non-toxic and water-based
The first time I got my hands on this Arteza Gouache paint, I'm surprised by its high pigment content and creamy texture.
The colors are consistent, opaque and can stunningly produce vibrant color laydowns, which I find quite useful for painting landscapes. The smooth and creamy texture improves applications, producing unique color combinations and streak-free layers.
It's also amazing to see the lightfastness ratings and pigment information indicated in every tube. Take note that student-grade Gouache paint sets don't usually have this.
Moreover, this non-toxic and water-based Gouache paint optimizes its versatility and compatibility with other art media, primarily watercolor and acrylic paint. I love how it blends and layers well with watercolor, which elevates the painting's color quality.
Unlike other Gouache paints in small containers, I think the tube designs are more practical for messy-free applications. Besides that, a little goes a long way with this one, so the tubes provide better control for dispensation.
While this Gouache paint excels in many aspects, I should note its one downside – the somewhat unpleasant smell.
Nevertheless, this is a minor drawback that only significantly impacts the overall experience and quality of the product.
Unfortunately, one drawback I've noticed is that some bottles needed a labeling for quick color selection.
Pros
Offers a wide variety of vibrant colors for creative color mixing
Displays pigment and lightfastness scale to differentiate color quality
Provides premium quality paint for professional and beginner artists
Usable with watercolor and acrylic paint for added effects
Safe for kids and adults
In a nutshell, this Gouache paint is one of the best options for novice and advanced artists looking to experience professional quality paint without breaking the bank.
2. HIMI Gouache paint set
Specs
Vast Color Variety: 18 lasting vibrant colors
Rich Pigment Quality: Opaque and solid coverage
Quantity: 30 ml for each container
Safe Formula: Non-toxic and odorless
Ergonomic Design: Designed with unique jelly containers for convenience and portability
The first thing I noticed about this Himi Gouache paint set is the dainty jelly containers.
The portable cases make the set a perfect companion for outdoor painting ventures, providing convenience and ease of transportation. Plus, the sealing lid helps keep the paints evenly moist and velvety smooth for unfettered excellence.
As soon as I tested it, the texture was surprisingly thick and creamy, which I find useful for smooth layering without leaving the paint too sloppy.
This Gouache paint kit packs a punch with its 18 dazzling colors. Upon trying each hue, I discovered the buttery consistency of these paints, allowing for effortless applications of stunning textures in the artwork.
The combination of innovative design and ease of use make this Gouache paint suitable for everyday painting. That is why I mostly recommend using this Gouache paint for beginners.
Whether they are diluted with water for subtle washes or applied undiluted for bold strokes, their versatility and practical color selection make them ideal for daily painting.
What I also like about these Gouache paints is that they are non-toxic, odorless, and washable, making them suitable for artists of all ages, including students.
However, one drawback is that once the paint containers are opened, they tend to dry out and harden over time.
Unfortunately, one drawback I've noticed is that some bottles needed a labeling for quick color selection.
Pros
A diverse color range for achieving various effects
Thick and creamy texture for easy application
Non-toxic and safe for artists of all ages
Portable and innovative design
Cons
Paint containers tend to dry out and harden when left open
This set is all about rich pigmentation, diverse color selection, and a versatile formula that Gouache artists of all levels can enjoy.
3. M. Graham & Co. Gouache paint primary set
Specs
Essential Color Selection: 5 rich and opaque primary colors
Unique and Safe Formula: Infused with blackberry honey for enhanced flow and resistance to cracking and hardening
Excellent Lightfastness: Crafted with high-quality, lightfast pigments
Quantity: 30 ml for each tube
As an artist who has enjoyed using this Gouache paint, I am quite amazed by its remarkable qualities. But above all that, this paint's color intensity and opaqueness really stand out.
The colors are strikingly beautiful, which makes a huge difference even with the primary colors alone. I must say that they are a mix of transparent and opaque color quality because of the matte finish and luminous flair in every stroke.
Moreover, the stunningly high pigment loads allow me to create realistic designs. Plus, the matte finish lends an air of elegance, rendering professional Gouache paint quality.
I also want to highlight blackberry honey as one of the paint's key ingredients. This natural touch not only boosts the flow and moisture content but also ensures effortless application and reduces the risk of cracking.
Thanks to its high-quality formulation, the paint won't harden quickly, not to mention the versatility of these Gouache watercolor paints that can be a game-changer.
With this aspect, working with mixed media compositions won't be a problem, especially with watercolor. Apart from that, the tubes are an ergonomic choice for controlled and neat applications.
As these paints are considered among the high-end options, the price of this Gouache paint can be pretty steep, which could be a problem for artists on a shoestring budget.
Unfortunately, one drawback I've noticed is that some bottles needed a labeling for quick color selection.
Pros
Good color intensity and opaqueness
Features reflective matte finish that adds elegance and sophistication
Versatile medium for mixed media creations
Features pure blackberry honey for color durability and intense pigment level
Long-lasting and lightfast pigments
I still recommend this Gouache paint to artists seeking a top-tier medium that delivers exceptional results. Its vibrant colors, opaqueness, and matte finish make it a perfect choice for beginners and professionals.
4. HIMI Gouache paint set by ABEIER
Specs
Vast Color Range: 24 colors
Rich Pigment Quality: Opaque and solid coverage
Quantity: 30 ml for each container
Safe Formula: Non-toxic and odorless
Unique Cup Design: Designed with unique jelly containers for portability and color preservation
This HIMI Gouache paint set is no different from the previous set I mentioned on this list – except for the color count. This set includes 24 colors, providing a wider selection of vibrant hues for more creative painting sessions.
More color options mean more time to explore various art techniques. Since it can be thinned down like watercolor, I find it easy to experiment with color transparency and achieve the shades I want.
When rendering natural tones, I suggest mixing different colors until achieving the closest shade to preference. The shade selection is a treat for impressive color laydowns and stunning matte finishes, especially for realistic landscape painting.
Besides that, the colors come off like professional quality Gouache paints besides the ease of use, which is why I recommend this set for amateur painters, students, hobbyists, and advanced artists. Plus, the paints are eco-friendly, odorless, and non-toxic.
Similarly, this Gouache paint set highlights the innovative jelly Gouache paint cup design for portability, and that helps preserve the quality of paints. Each color stays wet and creamy, which allows for seamless applications.
However, although I appreciate the sealing lid for the jelly paint containers, I find them difficult to open. And when they do, the paints often end up with messy spills.
Unfortunately, one drawback I've noticed is that some bottles needed a labeling for quick color selection.
Pros
Offers a wide selection of colors for various color blends
Highly pigmented colors for solid fills and seamless coverage
Unique and travel-friendly cup design
Suitable for artists of all levels and ages
Cons
The lids are difficult to open and can be messy
Truly, this incredible Gouache paint set is another great choice for beginner artists who want to explore and experiment with various color blends.
5. Winsor & Newton Designers' Gouache paint
Specs
Essential Color Palette: 10 highly pigmented colors
Quantity: 14 ml for each tube
Vast Coverage Capacity: Flawless and opaque results
Professional-Grade Quality: Trusted by artists worldwide
If I would name a brand that lives up to its promising and high-end quality, it would probably be this one. So, when I discovered this Winsor and Newton Gouache paint, I had to give this one a go.
This Designer's variant is an artist-grade set ideal for designer artists and professionals. As expected, each of these 10 premium quality paints gives off highly-pigmented hues that dry to a matte finish.
With its sophisticated matte finish, there are little to no reflective spots. Therefore, it is much easier to photograph Gouache paintings and exhibit details and lively colors suitable for the art collection and authentic representation.
When it comes to the richly pigmented shades, I know for sure they won't be a letdown for creating fine art pieces that require bold illustrations or vivid strokes, not to mention the tube design for messy-free applications.
Moreover, the colors can be mixed up and blended well, allowing possibilities for creative experimentation. The quick drying time is yet another impressive attribute to building and layer colors easily.
While there's so much to love about this Gouache paint, this one falls on the higher end of the price spectrum compared to other options.
Unfortunately, one drawback I've noticed is that some bottles needed a labeling for quick color selection.
Pros
Intensely pigmented colors
Versatile paint suitable for artists at any skill level
Quick drying time for productive work sessions
Matte finish ensures reflection-free artwork
Messy-free application
Despite that, I still consider this Gouache painting a top choice for artists who value quality and performance. The brilliant colors, opaque finish, and intermix ability make it a versatile tool for exhibiting creativity.
6. Miya Gouache paint set by Artme
Specs
Extensive Color Range: 56 delightful color selection
Quantity: 30 ml for each container
Innovative Jelly Cup Design: Comes with a sealing lid for creamy paints
Top-Grade Pigments: Highly pigmented colors for excellent coverage and color transparency
Safe Formula: Non-toxic
This Miya Gouache paint resembles the one from HIMI because of the jelly cup paint containers. The color laydown and quality seem to fall under the same streak. Similarly, the stunning color opacity can present realistic hues to create artistic paintings.
The 56 delightful color selection is a feast for diverse painting techniques and color mixing.
Regarding the pigment level and consistency, this Gouache paint works slightly like Arteza's – a little goes a long way.
Since the paint is thick, it does not need a lot of water to produce excellent color transparency and solid coverage, as well as render brush techniques. That's why I think student and beginner artists would find this set easy to use.
The non-toxic formula is smooth and creamy, which is what every artist needs to build shades and depths for genuine color payoffs.
I appreciate the thoughtfully designed carrying case.
On a different note, I am unsure if the formula or the container design affects paint quality. Unfortunately, these paints tend to dry out easily. They need to be re-wetted from time to time to keep the formula creamy.
Unfortunately, one drawback I've noticed is that some bottles needed a labeling for quick color selection.
Pros
Impressively wide selection of vibrant colors
Thick consistency that adds depth to your work
High-quality pigments for solid and long-lasting color fills
Workable paint for a custom color palette and easy application
Safe formula suitable for artists of all levels and ages
With this set's wide range of colors, convenient design, and high-quality pigments, artists of any level can showcase artistic Gouache art pieces.
7. GenCrafts Gouache paint
Specs
Extensive Color Selection: 50 lasting and pigmented colors
Cost-Effective: Offers great value for the price
Quantity: 12 ml for each tube
Versatile Formula: Workable thick paint suitable for brush or spatula techniques
Student-grade Set: Ideal for beginner Gouache artists
For aspiring Gouache paint artists, working with a cheap Gouache paint set like the GenCrafts is one way to start. But besides the low pricing mark, this paint set has much more to offer, starting with 50 vibrant colors.
The paint quality is not inferior to its budget-friendly Gouache competitors. The colors are highly pigmented, particularly the primary colors that render decent payoffs.
Moreover, the colors come off as vibrant and solid, making them applicable for layering and blending techniques. They are also useful for supplementing light tones on dark colors to enhance contrast and unique effects.
I must say that the formula is not as smooth as I wanted it to be. However, thinning it down carefully with water gives ample creaminess and smoothness for easy application.
Since the consistency is thicker than usual, it can be used for brush or spatula techniques, especially for students still figuring out which effects to employ on their work.
Although I do not expect much from this set, I think it's best to work carefully with the paint's consistency, which can sometimes be chalky and chunky. The tubes should also be closed tightly as they tend to dry out quickly.
Unfortunately, one drawback I've noticed is that some bottles needed a labeling for quick color selection.
Pros
Affordable and accessible to artists on a budget
High-quality paint with rich pigments
Offers a diverse color selection for limitless color mixing
Easy to blend and layer to produce various color depths
Safe formula
Cons
Can be chunky and chalky
Tends to dry out quickly
This Gouache paint set provides a cost-effective solution for artists who seek decent quality results without compromising their budget. It is best used for beginners for practice painting sessions and color experimenting.
8. U.S. Art Supply professional Gouache paint
Specs
Broad Color Selection: 36 vivid colors
Quantity: 18 ml for each tube
Safe Formula: Non-toxic
Bonus Color Mixing Wheel: Includes a color wheel guide for effective color mixing
Among all the merits of this U.S. Art Supply professional Gouache paint set, I think the pigment quality takes on the spotlight.
For a reasonable price, artists can already indulge in a versatile formula featuring a vast selection of highly pigmented hues to create strong and vivid Gouache paint styles and consistent color fills.
Upon testing it, the smooth and creamy consistency provides hassle-free applications, whether for flat washes or solid color fills. It works like watercolor, rendering beautiful color transparency for various painting effects.
It dissolves and blends effortlessly with water, allowing me to create seamless transitions and color depths. As soon as it dries, I noticed it gives off a matte finish for a more sophisticated appearance.
Apart from that, I recommend this Gouache paint for beginners and artists who want to elevate their color palette. This set comes with a color mixing wheel that serves as a guide to help artists produce the best color combinations.
I also want to highlight the non-toxic formula, which works for artists working with young students or around kids.
The only caveat is the discrepancy in some colors, particularly among the red and orange tones.
Unfortunately, one drawback I've noticed is that some bottles needed a labeling for quick color selection.
Pros
Pigmented colors for solid and vibrant coverage
Smooth consistency allows for easy blending
Safe and user-friendly for artists of all ages
Includes a color mixing wheel for the best color combinations
Cons
Color discrepancy in some shades
Overall, this Gouache paint is all about stunning pigmented colors and a premium quality formula. Ideal for beginners and experienced artists, this set paves the way for effective color customization without spending a massive outlay.
What to Look for When Buying Gouache Paint
Every Gouache paint offers a certain pigment level. Higher pigments mean intense color laydowns and solid coverage. Thus, it is important to pay extra attention to the pigment composition. After all, it will greatly impact the final result of your art projects.
Fortunately, some brands provide pigment information to help you determine color opacity, which is suitable for various Gouache applications. Otherwise, trusted customer reviews can give firsthand experiences and paint samples to help you visualize the paint's pigment levels.
The Gouache paints listed in this article are among the highly pigmented options that artists can try to express opaque color illustrations and paintings.
Lightfastness determines the Gouache paint's ability to withstand prolonged exposure to light without fading or discoloration.
Therefore, excellent lightfast ratings ensure your artwork's vibrant and brilliant color quality that can last for a long time.
Similar to pigment information, high-end and trustworthy brands disclose lightfastness ratings of their Gouache paint. This is a significant factor, particularly for Gouache paintings intended for display or commission work.
The viscosity of Gouache paint impacts the final look and feel of your art immensely – it can make or break your artwork.
Different projects call for different levels of viscosity. For thick impasto effects, opt for paints with a thicker consistency. At the same time, thinner layers and delicate detailing are better accomplished with paints with a more fluid consistency.
Always consider your artistic sensibilities and the preferred color palette. If you're on a budget, basic sets offer the essential colors; for more creative flair, artist-grade supplies boast an extensive spectrum of hues you can use to complete your project.
Give priority to choosing Gouache paints that have the exact colors you need, so you can achieve the amazing art you are after.
Gouache paints come in varying opacities, which can determine the level of coverage you will get. If you're seeking a bold and eye-catching look, opt for opaque Gouache paint for solid, unmissable coverage.
Transparent Gouache paints, on the other hand, allow for subtle layering and delicate transitions. Select the opacity that aligns with your artistic intentions, as it significantly impacts your artwork's overall visual impact and texture.
Always look for Gouache paints that offer excellent mixing abilities. Some have been formulated particularly to make blending a breeze, allowing you to craft unique textures, colors, and effects.
This factor is especially handy when you are trying out different procedures, such as scratching or dry brushing.
In your quest for good Gouache brands, always consider the tradeoff between quality and cost – surely, higher-grade materials and mega-manufacturing processes can drive up prices a bit. Still, you need to make sure you're getting bang for your buck.
Take a close look at the paint quality and durability. Then, weigh them against the price. It's vital to balance what your wallet allows and what you need artistically, so you can get awesome results without busting your budget.
Other Important Factors to Consider
What Is Gouache Paint?
Gouache paint is like a cousin of watercolor. It has the same pigments and binding agents with a dash of added white, making it less transparent.
After drying, this art form usually yields a matte finish which leads to an eye-catching reproduction of colors – making it great for commercial artworks, illustrations, and posters.
One amazing thing about Gouache is that you can paint right over dry layers without messing things up. It is perfect for adding intricate details or covering larger areas with bold strokes.
In fact, Gouache paint is like an all-in-one paint that combines the best of watercolor and acrylic. It goes on like watercolor but dries in a solid and opaque way. You can use it for washes, blending colors, or even dry brushing for texture.
How Does It Work?
If you're curious about how to work with Gouache, the process is simple and requires just a few essential supplies.
Gouache paint needs to be mixed with water before applying it to a surface.
Essential supplies for Gouache painting include paints, brushes, a suitable surface, water, and a mixing tray or palette.
It is recommended to start with a few primary colors along with black and white tubes to create a wide range of hues.
Brushes used for watercolor painting can also be used for Gouache, allowing you to choose from natural or synthetic fibers in different sizes.
It is best used on watercolor paper.
Water plays a vital role in working with Gouache, as only a small amount of pigment is needed to lay down colors.
Having a mixing palette allows you to create a full spectrum of colors by blending different Gouache paints.
Gouache offers various painting techniques, including staining, layering, and dry brushing, each with its unique effects and applications.
What Are the Different Types of Gouache Paint?
There are two main types of Gouache paint: regular and acrylic.
Regular Gouache paint, also known as traditional Gouache, works like watercolors. It lends opaque workable colors that can be mixed with water to produce washes and unique painting effects.
Similarly, you can modify the colors and make necessary tweaks on your work even when the paint has dried as long as you mix it with water.
Regular Gouache is often used by artists who appreciate the versatility and forgiving nature of water-based paints.
Acrylic Gouache is quite the opposite of regular Gouache paint. It is made by combining pigments with an acrylic polymer emulsion – water-based, like normal Gouache, yet the acrylic makes it far harder and waterproof when dry.
Moreover, acrylic Gouache is not like regular Gouache – it dries lightning fast and can't be reactivated with water.
You can layer colors using it without worrying about them bleeding or mix up some mind-blowing textures and use it on just about any surface, from glass to wood to fabric.
Acrylic Gouache is popular among artists working on mixed media projects and those seeking vibrant and intense colors.
Why Do You Need Gouache Paint?
If you are after a delightful blend of strong and vibrant paints that behave like watercolors, you will need Gouache paint.
Since it is water-based, Gouache paint can be mixed or reactivated with water to produce colorful washes and various painting techniques.
With such capability, you will also have the ability to modify your work and apply color changes whenever necessary, adding layers or enhancing color depths. Plus, its matte finish ensures glare-free images.
Frequently Asked Questions
What Are Some Well-Regarded Brands Of Gouache Paint?
Arteza, M. Graham & Co., and Winsor & Newton are some of the popular and trustworthy brands for premium quality Gouache paint. They provide very pigmented paints that can produce opaque and rich hues for seamless coverage and various painting styles.
GenCrafts and HIMI, on the other hand, offer decent-quality pigmented paints that are particularly suited for beginners, hobbyists, and intermediate-level artists.
Da Vinci Gouache paints are renowned for their exemplary craftsmanship and extensive chromatic repertoire. Holbein Gouache, favored among connoisseurs, boasts sublime pigmentation and impeccable texture.
Meanwhile, Schmincke Gouache sets, acclaimed for their superlative artist-grade standards, offer a kaleidoscope of vibrant hues.
What Are Some Tips For Using Gouache Paint?
For maximum efficiency when painting, gor for big brushes to cover a lot of surface area quickly.
Start with a limited palette, such as black and white, and gradually expand to a warm-cool palette with six colors or fewer for effective color proportions and stunning blends.
Begin with a good squeeze of paint to minimize waste and control the amount you actually need.
Don't be afraid to go beyond your initial sketches or outlines and apply paint, covering the edges to exhibit opaque and consistent colors.
Try using it with other art media for unique painting techniques. You may use watercolors, colored pencils, and pastels.
How Should I Store Gouache Paint?
To preserve the longevity of Gouache paint, it is advisable to store the tubes in airtight containers. Placing the paint tubes within sizable glass containers prevents them from desiccating within a studio environment.
Can Gouache Be Used Alongside Other Mediums?
Certainly! Gouache is highly versatile and can be effectively combined with various mediums such as pastels, markers, ink, and acrylics. Through exploring Gouache and mixed mediums, one can discover abundant avenues to express creativity.
Is Gouache Paint Suitable For Beginners?
Yes! Gouache is not difficult to use. With its water-based formula, Gouache is one of the forgiving art mediums that allow artists to re-wet the paint, render adjustments to their artwork, and explore a spectrum of opaque hues.
Conclusion
Whether you're a beginner exploring vibrant hues or a professional seeking archival quality in your Gouache-painted artwork, making an informed choice will empower you to create captivating art projects.
By carefully evaluating the aforementioned aspects, you can confidently select the best Gouache paint that meets your artistic needs and allows your creativity to flourish!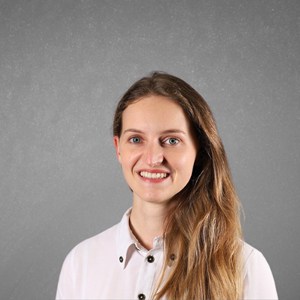 Art has always been a part of my life; it influences my upbringing and later my career choice. For me, it is always a part of my parenting technique. So for whichever purpose that you come to art, you can start here with us.