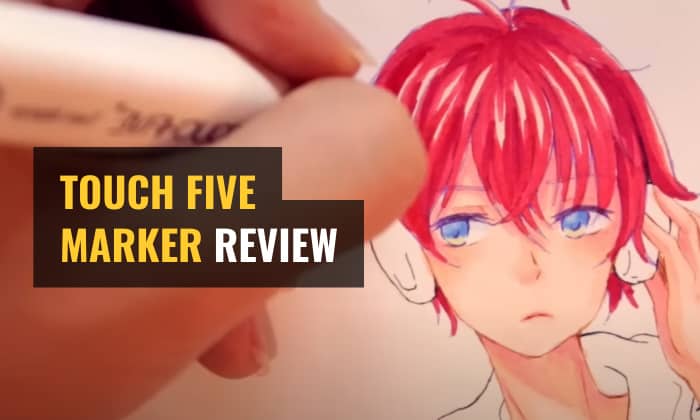 If you are looking for a Touch marker alternative, there's a big chance that you will consider Touch Five markers. For one thing, they are way more affordable than the original ShinHan Touch Twin Brush markers, but are they worth a try?
From its price point, it's really worth trying. What about its quality? Let's discuss the matter in this Touch Five marker review.
Touch Five Markers
Touch Five markers are dual-tip alcohol-based coloring pens manufactured in China. Based on their physical features, I would say that these markers are a cheaper version inspired by a more sophisticated alcohol marker, the ShinHan Touch Twin Brush.
Overall, these markers have a broad, 1-mm thick fine tip on one end and a 6-mm thick chisel tip on the other. One drawback of these pens is that none of the options has a brush tip for blending – you'll have to upgrade to the TouchNew if you require one.
These coloring pens are non-toxic and safe to be used by children. You can find these in two variants: white and black barrels—their insides remain the same, though.
As for the color range, it has 168 colors and you can get everything in a single collection. Currently, the Full-Color Art Sketch Graphic set is the biggest TouchFive marker set. Note that their ink type is only available in alcohol-based options.
What Are These Markers for?
These alcohol-based markers can be used for coloring, drawing, journaling, school projects, and more. They are best for beginners, hobbyists, students, and artists who are looking for budget-friendly alcohol markers.
Touch Five Marker Color Sets
There are 11 color sets to choose from. Each color set is packed in a black zipper carrying case.
Other than the Full Colors Art Sketch Graphic Set, the Touch Five colors can also be purchased in smaller sets. You have the option to get it in 30, 40, 60, or 80 color sets.
These sets are available in the following color variations:
Student Color Set (60)
Animation Design Color Set (60 or 80)
Interior Design Color Set (30, 60, or 80)
Architecture Design Set (60 or 80)
Animation Set for Manga (40)
Pros and Cons
1. Pros
Touch Five markers are one of the cheapest alcohol markers. As compared to the original ShinHan Touch Twin Brush markers, the Touch Five markers set is more than 10 times cheaper.
They are even much cheaper than Ohuhu markers. Touch Five also gives several freebies like touch five pens and liners.
Surprisingly these markers turn out to have a lot of juice. They can last for months, even if you use them twice a week or more.
If you ever wonder how many pages are Touch Five markers good for. Believe it or not, a single marker can fill more than 10 pages of regular paper.
Despite not having a brush tip, these markers are blendable. This is perfect for anyone who wants to practice blending with alcohol markers without spending much.
2. Cons
If you ever used a brush tip you would certainly know how versatile it is compared to the other tip types. To some, not having a brush nib would be an ultimate dealbreaker.
Unfortunately, the Touch Five markers brush tip is not yet available as of the moment but it has an upgraded version which is called the Touch New Sketch markers.
Apart from the brush tip, the Touch New set's other features are quite similar to the Touch Five art sketch markers. It also has the same 168-color set just like the Touch Five markers' original color range.
It comes in a plastic barrel although it is kind of expected because of how it is priced. The packaging is not sturdy enough, so it might not be sufficient to safeguard the pens inside.
Other packaging issues:
Some markers are hard to open but I think this is normal as plastics can shrink or expand with different storage conditions.
Some color indicated on the cap is different from the actual color.
The nib is not perfectly fit to the barrel.
Some printed details are missing. If not, they're prone to fading eventually.
Prices
Touch Five markers are very reasonably priced. With just $120 you can already have the 168-color Touch markers full set.
You can get the smallest set with 30 markers at $25 while the 60-set can be availed at $37—$38. If you're on a budget, you can get the 40-color one, which is worth $29. The 80-set price is not too expensive either, with all the available options costing $50.
FAQs
Do touch five markers bleed?
Yes. The Touch Five markers are alcohol-based, so bleeding through is kind of expected, especially if you are using thin paper.
To resolve this, you can use a blotter under your paper or any extra paper that will serve as a layer where the excess ink is absorbed into.
Another way to prevent your markers from bleeding is to use thicker paper that is more appropriate for alcohol markers.
Are Touch Five markers refillable?
No, they are not refillable but because the price is fairly cheap so you can just get a new one instead. If you want refillable markers, Copic is always the best option.
Touch Five markers, Touch Three markers and Touch Coco markers; are these Touch markers alcohol based?
Yes. All three Touch markers are alcohol-based. This is why all of them are ideal for blending, especially if you want vibrant colors that look smooth.
Tips to Blending Touch Five Markers
Make a strategic color swatch and group them according to their color family. In addition, try sorting them from lightest to darkest, or vice versa. It should look like the image below.
Create a blending guide. Try blending each color family from the same color chart, starting from dark to light. If there are any color gaps (meaning the difference between two shades in the same family is too drastic), you can use an alcohol-based in from another brand to fill in.
To blend, draw with the lighter color first. Then, go over the edges of the lighter color with a darker shade. If you're not satisfied with the results, dip the darker marker in rubbing alcohol first before applying it again on the paper.
Conclusion
Based on our complete Touch Five marker review, I would say that these markers are worth trying. Their color range is substantial, not to mention that the ink is unexpectedly juicy and quite blendable.
Although it's expected to have a few drawbacks, I really do hope Touch Five will improve its packaging in the future.
But overall, considering its price, I would definitely recommend it to newbies who are on the hunt for affordable alcohol markers.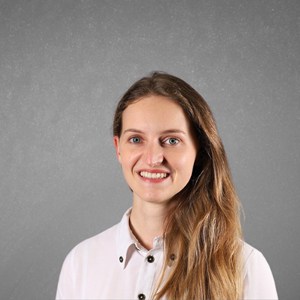 Art has always been a part of my life; it influences my upbringing and later my career choice. For me, it is always a part of my parenting technique. So for whichever purpose that you come to art, you can start here with us.