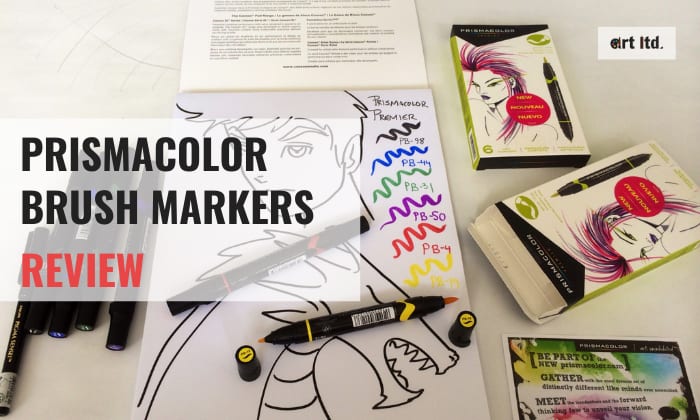 If you're an artist or coloring enthusiast who wants to pick up some Prismacolor brush markers, make sure to read to the end! Prismacolor brush markers review will take an in-depth look at the features, benefits, and drawbacks of these markers.
Generally, Prismacolor brush markers are known for their great blend-ability, durability, and vibrant colors. However, some users may experience problems such as leaking and inconsistent ink flow.
Keep reading to learn more about these popular markers and decide if they're right for you.
What Are the Prismacolor Premier Brush Markers?
Prismacolor is a brand of professional art markers that are made in Mexico. These double-ended markers come in various colors, and styles to help artists express their creativity.
Prismacolor Premier Brush Marker is one of the best-seller markers of the brand. These markers come with a brush tip on one end and a fine tip on the other, making them suitable for almost every artistic use.
Can you Use Prismacolor Brushes for?
Prismacolor is one of the high-end markers with brush tips that are designed to serve a variety of artistic works such as drawing, coloring, illustrating, and hand lettering. It also fits other jobs that require vibrant and high-quality markers.
With these double-ended markers, you can freely create complex designs and add details to your drawings.
Outstanding Features
Prismacolor Premier brush markers are known for their exceptional quality and usability. Here are the top 4 outstanding features of these markers:
Dual-ended design: Prismacolor alcohol markers come with a dual-ended design that allows you to switch between a fine-point tip and a brush tip, depending on your project needs. This design helps artists to create precise lines as well as broader strokes and coloring.
Rich saturation: The ink in Prismacolor Premier brush markers produces vibrant, bold colors that stand out on any project. The marker is designed to deliver smooth and consistent ink flow, making it easy to apply.
Superior blendability: Prismacolor uses advanced dye-based ink formulation for its markers. You can easily create smooth transitions between colors and make perfect gradient effects.
Long-lasting: How long do Prismacolor markers last? Many customers have praised these markers for lasting a full calligraphy piece without running out.
Color Range
When it comes to the color chart, there are five Prismacolor Premier double-ended brush tip marker sets available on the main website including:
12 color-set
This Prismacolor brush markers set includes a selection of all basic colors from Canary Yellow, Crimson Red, Dark Green to Black.
This set is ideal for beginners who want to experiment with brush markers without investing in a large set, or for those who prefer a more minimalistic approach to their art supplies.
24 color-set
Compared to the 12-color set, the 24 set offers a wider range of colors, including more shades of red, green, and blue.
With 24 colors to work with, you can have more color options to choose from to create more complex and intricate designs. However, for some real art fans, the 24-color set is still a limited palette.
48 color-set
The set includes unique colors like Cream, Deco Yellow, and Pale Vermilion, which are not available in the 24-color set.
With additional shades of red, pink, violet, blue, green, and brown, artists can use Prismacolor markers to create more nuanced and complex color schemes.
72 color-set
The Prismacolor markers with brush tips also come in a 72-color set that offers a wider range of colors to choose from, especially several shades of gray that can not be found in the smaller sets.
This set offers a more natural and muted color range that allows for more versatile coloring options. Artists can comfortably recreate colors of natural landscapes or flowers, while still having some dark shades available for portraits or still life.
156 color-set
The Prismacolor 156-color set has the largest range of colors. The set includes a good range of both warm and cool grays, as well as earth tones, bright colors, and pastel shades.
With such a big color selection, it's best for professional artists who are looking to create greater detail and depth in their work.
Performance
The overview of all colors in 24 Pack. The brush tip for the block, the fine one for the thinner line.
Overall, coloring with Prismacolor markers 24-color set produces vibrant results with a few minor setbacks:
This set has most of the basic colors. The twin tip allows for great flexibility while drawing. It can create different types of lines and strokes.
The Prismacolor marker brush tip produces vibrant colors that can be easily layered. Different colors disperse smoothly and blend seamlessly together.
The markers perform well in all Prismacolor markers drawing techniques. However, there was a little intertwined streaking visible.
For the most part, Prismacolor markers showcase consistent ink flow. With that said, the fine nib does suffer from stuttering after a while. Just let it rest for the ink to flow back down.
The 24-color set offers all the basic colors you need for most projects. However, the lack of gray is quite dissatisfying. Also, the colors bleed a lot through thin paper.
Related guides:
Prices
When it comes to Prismacolor markers prices, an individual marker may cost from $3.54 to $5.
For a full set of Prismacolor brush markers, the prices vary based on the set size.
A set of 12 Prismacolor brush markers cost around $65, while a set of 24 will set you back $119. A set of 48 is sold for around $247.57, and you can find a set of 72 at around $330. The largest option available is a set of 156, which you can pay $683 to own.
In general, the price of Prismacolor brush markers is more affordable than Copic, but more pricey than Ohuhu.
A Copic Sketch Marker 12 Color Basic Set will cost you around $72, whilst the Prismacolor brush marker with the same number of colors costs $7 less.
Compared to Ohuhu, an Ohuhu 48 Colors Dual Tips-color set costs $39.99, Prismacolor is far more expensive at $247.57.
You should notice that these prices may vary depending on the set size or where the markers are purchased from. It's always a good idea to compare prices from different sources before making a purchase.
Pros and Cons of Prismacolor Brush Markers
So, what are the things you may or may not like about these popular markers?
Blend very easily
High-quality, more affordable than Copic
Incredibly smooth, precise coloring
Soft, spongy brush tips that produce generally consistent ink flow
Ink flow from the brush tip may dry out when laying down color on a larger area
Not refillable
Bleed through thin paper
Duplicates black colors (3 black marks in the 72-color set)
Frequently Asked Questions
Why are Prismacolor markers discontinued?
Some certain colors of Prismacolor Premier markers have been reported as being discontinued, but the reason behind the discontinuation is not entirely clear.
Some sources indicate that they may be discontinued by the manufacturer because pigment for some of the products was no longer available. Pencil colors Lilac PC956 and Lavender PC934 are some of them.
Others said they have discontinued some individual products to try to sell them in sets.
Do Prismacolor brush markers fade?
Prismacolor markers alcohol based do not fade easily as they are known for their rich, consistent, and fade-resistant ink.
In addition, the ink is alcohol-based, acid-free, and lightfast, which means it is resistant to fading and can last for a long time.
Conclusion
After a thorough Prismacolor brush markers review, it is safe to say that these markers are an excellent choice for both amateur and professional artists.
These alcohol-based markers are vibrant, blendable, durable, and long-lasting. However, some may find issues with inconsistent ink flow and leaking spots, which is not a deal breaker for most people.
While they may be a bit pricier than other marker brands, the quality of the Prismacolor brush markers is well worth the investment.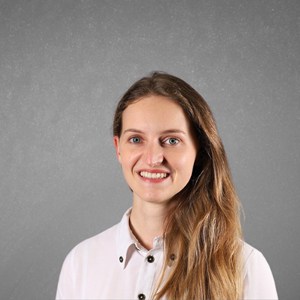 Art has always been a part of my life; it influences my upbringing and later my career choice. For me, it is always a part of my parenting technique. So for whichever purpose that you come to art, you can start here with us.