Where are EXPO Markers Made? Most of the brand's avid fans do not know that the products are made in Atlanta, Georgia under Newell Custom Writing Instruments (NCWI).
It is a business unit of Newell Brands, a large American manufacturing company and distributor of various commercial and consumer products, including writing tools and supplies.
In this article, we are going to dig deeper into this popular marker brand, how they are manufactured, and address the common safety inquiries about their markers.
EXPO Markers: Where It All Began
Unbeknownst to many, EXPO manufacturing company operates different business units that cover vast product varieties for every consumer's needs.
It has handled a lot of big brands under its management for decades, defining reliable, innovative, and premium quality products, including EXPO markers.
In August 1976, Newell Custom Writing Instruments (formerly known as Sanford Manufacturing Company or Sanford Business-to-Business or Sanford B2B) introduced the first ever EXPO dry erase marker.
This innovation resulted in another line of markers in November 1986, featuring the EXPO 2 alcohol-based markers, although this line was phased out later on.
However, the manufacturer retained the alcohol-based ink formulation and utilized it among the EXPO dry erase markers available today.
Besides EXPO dry erase markers and accessories, the Newell Company acquired a lot of popular brands that contributed to its growth and success.
It has been a home of powerhouse brands for writing tools and art supplies such as Sharpie, Paper Mate, Parker, Waterman, Elmer's glue, and Prismacolor.
How Are EXPO Markers Manufactured?
Sanford Company was the first to manufacture EXPO markers back in their facility in Bellwood, Illinois.
But since the Newell Company's acquisition of Sanford Company in 1992, the EXPO markers company has been operated by Newell Brands under its writing business unit, Newell Custom Writing Instruments.
The markers have been manufactured in their global headquarters in Atlanta, Georgia, USA since then.
Known as the global leader for stationery products, Newell Brands have manufactured various EXPO dry erase markers and accessories through the years and made them widely accessible across the globe.
Consumers can purchase them through EXPO's official website, affiliated websites, or local stores like Target or Walmart.
This includes their popular lineup of black EXPO markers for whiteboards and nonporous surfaces, handy mini EXPO markers, wet erase markers and various whiteboard tools.
Such success made EXPO the leading brand for dry erase markers and accessories, promoting interactive, fun, and convenient learning whether at home, school, or office.
Frequently Asked Questions (FAQs)
Are EXPO markers made in the USA?
Yes, they are. EXPO markers are manufactured in Atlanta, Georgia.
Who made EXPO markers?
Sanford Company (now known as Newell Brands) was the first to make EXPO dry erase markers in August 1976. Frederick W. Redington and William H. Sanford, Jr. owned the company.
Are EXPO markers bad for the environment?
They are not bad for the environment as long as proper handling, recycling, and disposal are implemented.
According to EXPO's safety data sheet, EXPO markers contain (2-methoxymethylethoxy) propanol, a chemical ingredient or solvent widely used for commercial and industrial products, including writing inks.
It has low toxicity and no known significant effects or critical hazards.
However, one should strictly adhere to the proper disposal of markers to prevent environmental pollution. The plastic packaging does not decompose and will end up in a landfill somewhere.
Hence, recycle the packaging or container as much as possible or reach out to recycling programs for this purpose.
Do not empty containers and let spilled materials have contact with soil, sewers, waterways, and drains.
Are EXPO markers toxic to humans?
The safety data sheet confirms that EXPO markers have no known critical hazards or potential acute health effects.
They do not contain chemical ingredients known to the State of California that cause cancer, birth defects, or reproductive harm.
However, just like most markers, EXPO markers can cause serious health issues if ingested or inhaled in a lot of materials or chemical compounds.
EXPO markers are low odor, but others may find the smell strong or toxic. Therefore, it is best to use these markers in a well-ventilated space.
Are EXPO markers vegan?
There is no known information on whether EXPO markers are vegan or not. This is due to the fact that EXPO markers are made of organic solvents, chemical ingredients, and alcohol-based materials.
Wrapping Up
Now that you have the answer to the question, "where are EXPO markers made?" It is an American brand that has been manufactured by Newell Custom Writing Instruments of Newell Brands to provide excellent dry erase and whiteboard tools and accessories worldwide.
They have been widely used in offices, homes, and schools for interactive learning, providing innovative, convenient, and functional writing instruments for everyone.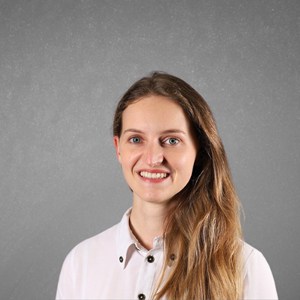 Art has always been a part of my life; it influences my upbringing and later my career choice. For me, it is always a part of my parenting technique. So for whichever purpose that you come to art, you can start here with us.