Some people like to make modifications to their clothes but without the proper tools, the result won't last. In the pursuit of art, Sharpie Rub a Dub laundry markers are the best option.
They cling to all types of fabrics so the writing that you'll make won't fade. You'll witness the permanence as they're not washed away by water and even with the spinning of a dry cleaner. So, where to buy Sharpie Rub a Dub laundry marker?
You can buy them both online and offline. For the latter, simply visit a stationery store! Apart from showing you where to buy this amazing marker, we provide essential information for you to learn more about it.
Definition and Usage of a Laundry Marker
The primary role of a laundry marker is to make it effortless to identify your clothing. This is also applied to beddings, pillowcases, curtains, camping gears, and more. It's akin to having a permanent laundry sticker or tag. Laundry markers look similar to permanent markers. They are available in various sizes and types but most of them look like a pen.
Their bodies are either made of plastic or steel. An ink roller is found on one end and it's what you use when writing. They can be in different colors. But it's not the reason why these markers impress a lot of people.
These markers are waterproof and boil proof. They can adhere to almost all kinds of fabric and textiles. Some even call them fabric markers. They are filled with ink that is smudge-proof, low-odor, quick-drying, and resistant to washing that is up to 95 degrees Celsius.
In addition, there will be no cases of bleeding ink as laundry markers don't wash out. You can expect these wonderful things from Sharpie laundry markers. In reality, they're not only used to tag laundry.
A Sharpie laundry marker has a sharp ballpoint to improve the looks of clothing and shoes even those with high heels. You'll be able to create thin, detailed lines. It can help you enhance your artistic side.
Some people spice up white canvas shoes and plain shirts by making drawings through Sharpie Rub a Dub laundry marker. However, you need more than one marker to finish a project.
Holding the pen continuously won't easily tire and hurt you despite the fat barrel and good handle. The cap snap holds tightly on its end and leakage is not a problem with this item. I can attest that no bleeding occurred multiple times that I've used it. The ink is absorbed by the cloth and it stays in the place that you intend it to be.
Moreover, I like how the ink doesn't seep through the other side of the cloth. All in all, I can say that labeling clothes and other fabrics has never been permanent until I started using this marker.
The markings don't come off even if I soak the clothing for hours. Even when you wear something that has ink from this marker, it doesn't budge.I also used it to cover the gaps and scuff marks on a pair of black pumps. You'll be amazed at how it can cover black pants that have stains from accidental liquid splashes.
When Buying Sharpie Rub a Dub Laundry Marker
If you notice, I only talked about the marker's black shade in the previous parts. Nonetheless, Sharpie Rub a Dub laundry marker white is also available for dark-colored fabric. You can get it per piece, unlike the black one that is sold in pairs and sets of three.
Normally, you think of other color options. Unfortunately, I can't talk about any Sharpie Rub-a-dub laundry marker colors. Color varieties are offered by Sharpie Stained Fabric Markers only. There are eight colors: black, red, pink, yellow, orange, green, purple, and blue.
These fabric markers have similar effects to Rub-a-dub laundry markers. The first time I used them, they bled when applying two colors beside each other but the trick is letting the first color dry before applying another one.
1. What's the difference between a laundry marker and a permanent marker?
Although the laundry marker and permanent marker will give you the same result, there will be a difference since they are composed of various compounds for specific purposes.
The linings from a permanent marker may be gone after a few washes while the markings of a laundry marker can stay despite washing the fabric. The ink in Rub-a-dub is water-proof and fade-proof.
2. Where is the best place to buy Sharpie Rub a Dub laundry marker?
You may think of stationery shops because you've seen a lot of Sharpie products. But I always buy Sharper Rub a Dub laundry markers online. It's convenient and you won't be dismayed as it's always available. You can usually buy the number of markers that you need.
What I love the most about shopping online is the great discount! Of course, I see to it that I purchase from a reputable shopping website to get quality and authentic products. Also, I don't have to be stressed from returning lousy products or asking for refunds.
Finalization
Besides needing to mark your clothes or other fabric, you may be inclined to customize them. Since this article has shown the results you can gain by using the featured item, you will be in search of where to buy Sharpie Rub a Dub laundry marker. Based on the convenience that it offers as well as discounts, reputable online stores are the best options.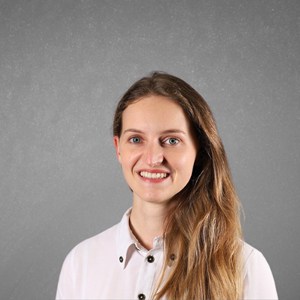 Art has always been a part of my life; it influences my upbringing and later my career choice. For me, it is always a part of my parenting technique. So for whichever purpose that you come to art, you can start here with us.