Some may wonder whether Cricut pens can create stunning designs on vinyl, and the answer is yes! With the right technique, you can achieve permanent and vibrant artwork that won't fade over time.
You can easily use Cricut pens to create personalized designs when applying this pen on vinyl. Dive in to gain more details!
Can Cricut Pens Write on Vinyl?
Yes. You can write on vinyl with Cricut pens using a specific kind of vinyl known as Smart Label writable vinyl.
The ink from these pens adheres to Smart Label vinyl without smudging, smearing, fading, bleeding, or being easily wiped off. It allows you to create precise and detailed designs. This type of vinyl is commonly used for crafting labels, stickers, and other projects where writing or drawing is required.
If you use a Cricut pen and machine to write on vinyl, you can follow the below steps:
Choose your desired font and design within the Cricut design program using the "Writing" option for text-based projects. After that, fine-tune the font size and line spacing.
Next, select the "Without Mat" option for smart materials when preparing for cutting on the initial screen. Choose "Smart Label writable Vinyl" to optimize the cutting process.
Insert your chosen Cricut pen into the clamp and ensure it's securely in place with a clicking sound.
Finally, put your vinyl on the cutting area. You can use various pen colors available to add vibrancy and creativity to your vinyl projects.
1. Smart Label Vinyl Sizes
Smart Label vinyl is available in different sizes and colors. You can get it in rolls that are 5.5 x 48 inches, 13 x 3 inches, or 5.5 x 13 inches.
| | | | |
| --- | --- | --- | --- |
| | 5.5 x 48 inches | 13 x 3 inches | 5.5 x 13 inches |
| Available color | White | White, black, and transparent | White, transparent |
| Supported pens | Cricut Joy pens & markers | Cricut Explore 3 and Cricut Maker 3 | Cricut Joy pens & markers |
| Highlighted features | Resist water, UV, and fade. Your projects will last for years, even if they are exposed to the elements. | Resist fade, weather permanently. | Resist water and fade. |
| Uses | Create stickers, decals, and signs on this type of vinyl. | DIY crafting vinyl, such as mailboxes, decorating walls or windows. | Mark spice jars in the kitchen, labels for your bathroom drawers, or stickers for your kids' school supplies |
| Price | $8.99 | $8.99 | $8.49 |
You can easily tell writable Smart Label vinyl from other types of vinyl because it has a distinct green grid pattern and letters on the back. It also says "Writable" under the Smart Vinyl label.
2. Types of Cricut Pens That Work Best on Vinyl
| | | |
| --- | --- | --- |
| Cricut Pen Type | Line Thickness | Characteristics |
| Extra Fine Point | Thinnest line | Ideal for small, intricate text; precise details |
| Fine Point | Fine line | Offers a good balance between line clarity and thickness |
| Gel & Glitter Pens | Varied thickness | Ink inconsistency can lead to uneven lines; vibrant color options |
| Markers | Thicker line | Produces a heavier line; variations in stroke consistency. They can create cricut marker projects that are permanent on vinyl. |
Tips for Using Cricut Pens on Vinyl
Be careful with gel and glitter pens because of potential ink inconsistency that can affect line quality.
It's best to use Cricut markers for larger projects or bold outlines.
Use "opaque" or "metallic" pens for clear, striking lines for black Smart Label writable vinyl.
Conclusion
Can cricut pens write on vinyl? Yes. Cricut pens and vinyl can make a cool team for crafting, but there's a trick. You need a special type of vinyl called "writable label vinyl." This vinyl is made to work with the pens, so the ink stays neat and colorful.
Remember, each pen type has its own strengths and limits. Some smart vinyl permanent markers are best for tiny details, while others are better for bold designs. Last but not least, don't forget to have fun with colors and try different pen styles!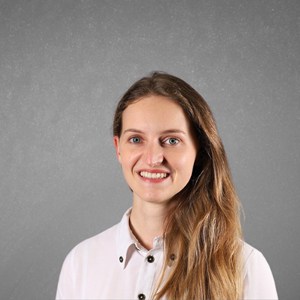 Art has always been a part of my life; it influences my upbringing and later my career choice. For me, it is always a part of my parenting technique. So for whichever purpose that you come to art, you can start here with us.