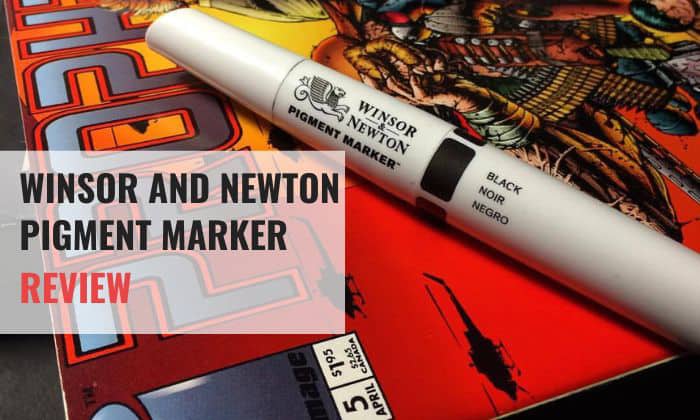 When the Winsor and Newton pigment marker was launched in 2015, it was introduced with extremely unique features that no other marker could compete with at the time.
This started a hype and made everyone suddenly curious about these pens. However, this frenzy didn't last, and one day, they just disappeared.
If you somehow still have this tool and want a Winsor and Newton pigment marker review, this article is for you.
Winsor & Newton Pigment Marker: What is it?

It is a pigment-based dual-ended marker manufactured by Winsor and Newton, the same UK based company that brought Promarker, Brush Marker, and Water Color Marker into the world of art.
This tool stood out in two ways. First, it was formulated with pigment-based ink. Second, it was advertised as being lightfast for 100 years.
About the Pigment Markers Characteristics
At first glance, the marker looks neat in a white rounded, slightly tapered barrel. The larger end has a chisel tip while the smaller end has a bullet tip.
The chisel end has an oval cover, and this side bears the color code with the corresponding color that can be seen from the top of the cap.
The bullet end is more triangular. Aside from that, there's no other indication that can help you identify the color this tip type has without uncapping.
Moreover, at the end of the larger side is the Winsor & Newton logo, and next to it is a color indicator wrapped around the barrel. The exact name of the color is also printed on the marker.
These pigment markers are disposable. Their tips are not replaceable, and their inks are not refillable.
Marker Sets

This pigment marker was released with 118 color variations. The biggest pack you can get is the 36 color set. The brand also has smaller packs in 12 and 6 color sets.
The 36 color set has a selection of basic colors, a few grays, and skin tones. The pack of 12 basically has assorted colors, while the smallest set has the following options:
Skin Tone
Vibrant Tone
Rich Tone
Cool Grays
Blue
How Do These Pigment Markers Perform?
Many users find them hard to control, streaky, and they don't work or blend like the alcohol marker or anything close to the Winsor and Newton Promarkers.
Since they are not that controllable, getting precise strokes and laying down intricate details is almost impossible. They somewhat work and behave like watercolors or paints, somewhere in between.
However, once you use the right paper, they actually blend very well. Winsor and Newton were very clear about this. This pigment marker is designed to work best on a specific medium, the Winsor and Newton pigment marker paper.
Not everyone is happy about that, the fact that they are not that flexible and considering that each pad will cost you more or less another $11 to 15. Moreover, as more artists have explored the pigment marker's possibilities, they found out that it could also work on Yupo paper, but this product is not cheap either.
The white blender is amazing, you can create a lot of tricks with this single marker. You can use it on black surfaces, blend colors, or pair it with other brands of markers. It is really good to the point that it can grab all the credits and attention if this was a review of the blender itself.
However, since blenders are white, they can pick up different colors and get dirty all the time. Sadly, you have to clean them often by wiping or running them over a few doodles. This cycle means more wasted ink.
As for the tips, they get frayed easily, and there's nothing you can do to save the marker once the tips get damaged, since they are not replaceable.
The caps are not so sturdy, and you need to be careful in capping as they can damage the nib if you cap it the wrong way, plus they are not stackable. Altogether, the design is not very user-friendly and pretty disappointing.
Overall, this pigment marker did not meet all the high expectations. Based on customer ratings, it is far behind Winsor and Newton pen or other Winsor & Newton markers.
Another thing worth mentioning that might contribute to the quality of the product is the fact that these pigment markers are made in China as compared to their watercolour marker set, which is manufactured in France.
Are they cheap or pricey?
The price tag may scare you away instantly, as it is quite expensive for a disposable product. This pigment marker price level is comparable to that of premium markers like Copics.
Each colored pigment marker costs $3.97 – 7.99, while the colorless and white blender costs around $4.79 per piece.
You can get the markers at a cheaper price if you purchase them in sets.
| | |
| --- | --- |
| Color Sets | Price/set |
| 6 set | $23.99 – 39.99 |
| 12 set | $47.99 |
| 36 set | $149.97 – 249.99 |
Unfortunately, these markers are no longer available at DickBlick and Michaels. However, you can still find a few pieces left on Amazon and markerpop.
How Do You Use Winsor and Newton Pigment Markers?

You can use the Winsor & Newton pigment markers to apply colors in the same manner as you use any dual-ended art marker, but take note that they are more pigmented and do not dry quickly like regular alcohol markers.
Winsor and Newton emphasize the use of its pigment marker in combination with their one of a kind white blender and the regular colorless blender.
Use the white blender to
Create artwork on a dark-colored surface or black-colored paper
Lighten dark colors
Pick up colors and make a lighter shade or pastels out of it
Create highlights
Blend and create another color
Use the colorless blender to
Reactivate the pigment
Work around hard edges
Create soft color transitions
Blend different colors directly on paper or on a palette
Aside from Winsor and Newton pigment marker paper, you can also use other coated surfaces such as:
Not less than 3mm foam boards
Primed boards or canvas
Acetate or tracing paper
Pros & Cons
Pros
Lightfast, can last up to 100 years
Unique opaque white blender
Highly pigmented, vibrant colors
Great opacity
Can create various colors using the white blender
White blender work with other alcohol markers
Blendable even after drying (using Winsor and Newton pigment marker paper or Yupo paper)
Cons
Expensive
Not refillable
Tips not replaceable
Not waterproof
No brush tip option
Tips easily fray
Made in China
Color on one tip is not consistent with the other tip.
Hard to control
Blendability depends on the type of paper used.
Streaky most of the time
Takes too much time to dry
White blender cleaning cycles waste a lot of ink.
Layering can be challenging.
Caps can get the tips damaged.
Frequently Asked Questions

Are Winsor and Newton pigment markers discontinued?
Yes. Unfortunately, they have been discontinued, and the product has been removed from the company's official website.
We were not able to find the official statement from Winsor and Newton, but based on the feedback from users, this pigment marker has some serious packaging and formulation issues.
Are Winsor and Newton pigment markers alcohol-based?
Yes, they are considered alcohol-based. Although there are certain articles where the manufacturer has stated that they are made with water-based pigment, do not get confused.
This is confirmed by the Safety Data Sheet issued before the product was discontinued, where the ink formulation is declared to have more or less 70% ethanol.
Conclusion
From our Winsor and Newton pigment marker review, the product had a very promising feature, and its white blender was exceptional.
However, the pigment marker was launched half-baked, causing it to perform poorly, or the features were just so unconventional that they could only fit a very specific type of crowd.
Being different is sometimes hard, and it's understandable. Nonetheless, we hope that these pigment markers will undergo redesigning and come back with much better, more versatile, and robust performance. In the meantime, we'll stick with our Winsor and Newton watercolor skin tone and paints.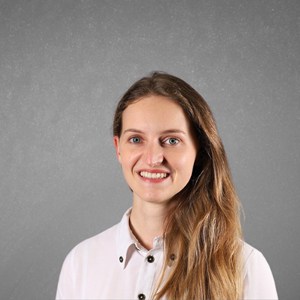 Art has always been a part of my life; it influences my upbringing and later my career choice. For me, it is always a part of my parenting technique. So for whichever purpose that you come to art, you can start here with us.