Creating a source of light in every artwork or illustration is crucial to make it very realistic. Adding some shades and shadows will give life and imaginary motion to your still images. In addition to this, it can seamlessly blend colors and shades, which can transform your artwork into a masterpiece.
Drawing with the use of color markers is fun and fulfilling both for children and professional artists alike. But colored marker pens like Prismacolor in the hands of an artist can create vivid pictures. They can even look as realistic as those made from watercolors or colored pencils. Moreover, blending various colors and shades to perfection will help you create stunning images that will stand out from the ordinary.
Let me show you how to blend Prismacolor markers as professional artists do.
Things You Will Need
Good quality marker paper
Prismacolor art markers set
Prismacolor Premier Colorless Blender Marker or an empty Prismacolor marker
Scrap paper for cleaning, color testing, and swatches
How to Blend Prismacolor Markers

Instructions
Step 1: Using your marker paper, carefully draw a square big enough for you to practice within the shape while learning the blending techniques. Practice first in this area before performing the technique to a more detailed illustration or image.
I have used the Canson XL Series Marker Paper Pad for this. You may also try the Strathmore 400 Series Marker Pad if you prefer a silky smooth surface.
Step 2: Select two (2) Prismacolor markers, same color but a different shade. Then select another two again of the same color but different shade as well.
Step 3: For the first pair you selected, apply some strokes of the darker shade using the broader part of the marker.
Continue applying some strokes using the lighter shade marker. As for the second color you chose, do the same besides the first color. But this time, use the lighter shade first then the darker shade.
Note: Create a pattern of colors with several strokes for each color intensity. The first column should be dark to light shade. Then, the next column should be the opposite.
Step 4: Now, use your Prismacolor colorless marker. Gently swipe it from left to right then right to left, and downwards to blend all the color shades.
At this point, you may use scrap paper to wipe off the color residue from the colorless marker. Doing this procedure will make your blender ready again for use.
Tip: You may use fading markers in place of blending marker pens if you do not have one yet. So, do not throw away old marker pens just yet. They can still be helpful somehow.
Step 5: For another blending technique, lightly draw a square again. Now using two different colors of Prismacolor markers, apply the first color covering three-fourth (3/4) of the square, from top to nearly bottom. Then, repeat with the second color.
Step 6: Start from the bottom to nearly the top of the square to at least three-fourths (3/4) of the space. The idea is to intersect both colors in the middle until they overlap. The result must be a blend of both colors, which is a little above and below the middle part of the square.
Step 7: Apply your colorless blender right away to effectively blend both colors. Follow the swipe stroke from left to right and right to left in a downward motion.
Final Step: The moment all the markers are dry on both squares, try comparing which method you prefer. Which blending technique is easier and more effective?
With constant practice on different shapes, blending Prismacolor markers will be much easier and more fun. Now you are ready to dry blending marker pens on varied images.
More Blending Tips
You can create new colors through blending. Another exciting aspect of mixing Prismacolor markers is the ability to produce various color depths and appearances in addition to the color markers you already have.
Always work in small portions or areas while the ink is still wet to blend the colors easily and more effectively.
Clean the colorless blender marker tip regularly or as often as possible to prevent any darker ink to set inside or crud buildup. Use scrap paper after every use to clean it.
Use your extra scrap paper to make swatches and test some colors or color blending before using it directly on your artwork.
Read more other Prismacolor marker tutorials here.
Conclusion
Seamlessly blending Prismacolor markers is an art. It is not just a technique or a set of steps. However, following the steps closely and repeatedly to regularly practice can help develop the artist in you.
Using these modern markers revolutionizes the arts and painting industry towards a more creative way of expressing every artwork. Blending colors is a versatile source of more vibrant colors and color shades. Aside from that, the blending of these markers plays a great role to achieve more color selections while also maintaining vividness for every work of art or illustration.
Also, there are other blending tips you might want to know: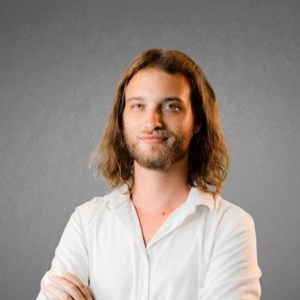 I am a former art teacher, so it is evident to me the importance of art in educating the new generation. We also want to help parents who plan to teach their children and desire the best tools and tips for them.