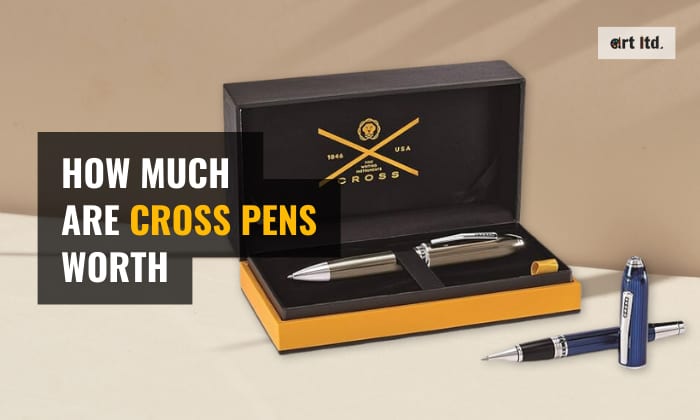 The price tag is deemed to be a significant factor that defines high-end brands, including the vast industry of writing implements. That is why when it comes to a luxury pen brand like Cross, the hefty price is usually up for discussion.
For this reason, pen enthusiasts and collectors often wonder: how much are Cross Pens worth?
In this article, we will get down to the popular Cross products and their different pen price ranges, as well as explore beyond their figures to determine why they are so expensive.
Reasons Why Cross Pens Fall Under the Hefty Price Range
When a Cross pen value is factored in, every pen reveals a stellar embodiment of technology, innovative design, and delicate craft embellished with sophisticated casing accents of gold and silver, not to mention the lifetime mechanical warranty for all Cross writing instruments.
Let us discuss more about these aspects.
1. Elaborate and Jewelry-Quality Craftsmanship
Right from the selection of vintage Cross pens up to their contemporary designs, the brand boasts jewelry-quality designs, as most of the pens have casings embellished with gold and silver trimmings.
A vast range of Cross gold pen products also has stunning lacquer finishes, fine woods, and top quality resins.
Some examples include the Classic Century ballpoint pen filled with 14K and 10K gold and the Bailey Light fountain pens, which are plated with gold trims and different types of resin in gray, white, blue, and other colors.
Old Cross pens from previous collections like the Cross Century 150th Anniversary offered different gold variants, including the Cross 12K gold-filled ballpoint pen that featured delicate engraved patterns and black enamel rings.
To celebrate decades of exquisite and professional craftsmanship, the 175th Century Anniversary line has been released, featuring engraved patterns and elegant enamel gold rings, plus a lacquer finish and the 175th Cross commemorative logo on top of the caps.
2. Innovative Design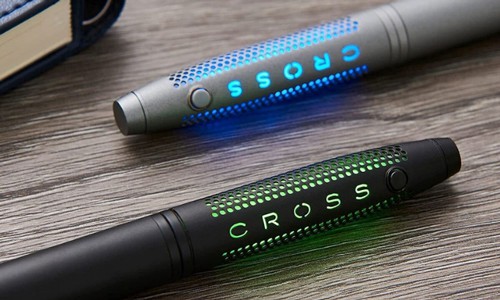 Innovation has been one of the concrete foundations of Cross since 1846, bolstering the company with unprecedented ideas to meet consumers' needs and demands.
The brand has pioneered technologies and designs, which have revamped variants of Cross ink pens over the years.
Some of these include balanced weight, ergonomic girth sizes, flawless ink flow, and refillable designs to ensure superior writing experiences.
Modern Cross pen designs such as the Lumina pens are innovatively engineered with colorful LED lights.
Collections such as the Cross Tech series feature refined pens integrated with stylus for versatile, effortless, and convenient writing, whether you write on paper or work on your electronic device.
3. Unsurpassed Quality Control
Every Cross pen goes through quality control stages to painstakingly inspect every component, including configured drop tests to secure exceptional durability as well resistance assessments for corrosion and lightfastness.
Besides that, all Cross writing implements are backed by a lifetime mechanical warranty, thereby guaranteeing the uncompromised pen quality that can withstand the test of time.
4. A Bespoke Writing Tool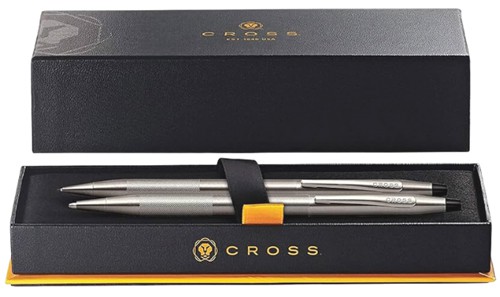 It is the company's vision to bridge the gap between personal styles and the art of communication, presenting custom designs and mechanical features that will cater to all users.
Most Cross pens are available for personal engravings and in gift sets, suitable for pen connoisseurs, aficionados, and hobbyists, whether they are for a special someone or an addition to one's collection.
What are the Usual Price Ranges of Cross Pens?
The cost of Cross pen products is highly dependent on the collection, materials used, pen type, and design.
Thus, how much do Cross pens usually cost?
Below is a list of the popular Cross pen collections, covering different variants (ballpoint pens, rollerball pens, fountain pens, and sets) and their price ranges.
175th Anniversary Collection: $193 – $399
ATX: $24.99 – $120
Bailey: $28.44 – $89.98
Bailey Light: $14.17 – $73
Beverly: $22.43 – $49
Botanica: $89.81 – $166.69
Calais: $22.95 – $81.99
Century II: $49.97 – $399
Classic Century: $47.96 – $353
Click: $23.35 – $99.95
Coventry: $15 – $25
Edge: $25.97 – $74.99
Lumina: $59.01
Lexington: $7.49 – $9.99
Peerless 125: $129.95 – $650
Sauvage: $42 – $449.95
The Tech Series: $10 – $129
Townsend: $69.99 – $892.23
Wanderlust: $64.95 – $186.96
X Series: $49 – $75
Should You Invest in Cross Pens?
If you're after the exquisite statement of art of communication and personal style, then you'll find these Cross pens a worthy investment.
Every Cross pen is more than just an ordinary writing implement, capturing a vast audience of pen enthusiasts, collectors, and hobbyists looking for personalized and sophisticated gifts to celebrate milestones or express gratitude.
But beyond the price tag of a Cross pen is notable quality; it becomes a piece of heritage that can be passed down from one generation to another, making these pens a valuable addition to one's collection.
Conclusion
Overall, how much are Cross pens worth?
The numbers reveal that Cross pens are quite expensive. However, these pens hold a value that extends beyond their luxurious price tag, making them a truly worthwhile investment.
We have learned about Cross's meticulous production efforts and unwavering craftsmanship, which give birth to a stunning collection of Cross pens. Thus, every pen embodies elegance, artistry, an effortless writing experience, and lifetime quality that transcends their monetary worth.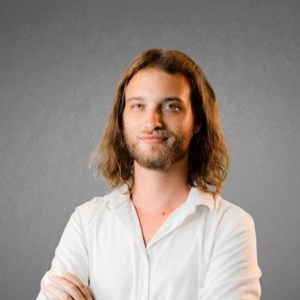 I am a former art teacher, so it is evident to me the importance of art in educating the new generation. We also want to help parents who plan to teach their children and desire the best tools and tips for them.