FriXion Clicker pens from Pilot are popular for their special thermo-sensitive ink that can be erased using the unique FriXion eraser tip. But, how do you use them?
In this article, we will explore how to use Frixion Clicker pen. We will cover the basics and some advanced techniques you can use to troubleshoot unwanted scenarios.
So, if you have a FriXion pen or are planning to buy one, better keep reading and don't miss this out!
Ways to Use Frixion Clicker Pen
1. Getting Started
Most pens have a retractable button on top that you can press on before writing, but a Pilot FriXion Clicker pen does not come in an ordinary design.
Activating it could be a simple task but initially, many would not figure out right away where the clicker is. Here's how you can activate it.
Open the FriXion Clicker pen package and take it out.
The pen does not activate by pressing the top portion, which is the rubber eraser. Find the clip instead.
Hold the pen and gently press down on the clip with your thumb to reveal the tip.
Test and start writing.
Click the clip again to retract the tip.
Flip the pen and try to erase the writing using the FriXion pen eraser as you would normally do when using a pencil eraser.
2. How to Refill
A Pilot FriXion pen is too convenient, and I can't blame you if you enjoyed writing with it. However, it could run out of ink faster than you can imagine.
But, no need to frown, as these pens are designed to be refillable with the following simple steps.
Twist open the grip section.
Remove the empty ink tube for disposal.
Get the refill and insert it into the grip section.
Re-install the grip section back to the barrel.
Press the clear clip and get ready to write.
3. Troubleshooting
1st Scenario: Your Frixion Pen is New but Won't Write
You would not want a FriXion pen under extreme temperatures. For example, leaving it inside your car or storing it near windows is inadvisable.
Moreover, in case you experience this problem, do not throw away your pens yet, and follow this simple hack instead.
Remove the ink from the barrel.
Put the ink tube inside the freezer and let it cool down for at least 2 hours.
Get the refill from the freezer and set aside at room temperature for at least 30 minutes.
This should get the ink to appear again.
Reinstall the ink tube, assemble it, and try to scribble.
2nd Scenario: Your Writings Accidentally Disappeared
Another mishap you might encounter when using a pen that can be erased is having ink that disappears under heat or accidentally removing the ink yourself.
For example, if you have your notes left outside during the summer, then the ink could easily disappear from the paper. However, the ink is still there. Here's what you can do to reactivate it.
Gather the paper or notes containing the FriXion pen writings you wish to take back.
Place it inside the freezer for about 2 hours.
Take it out of the freezer and voila! Watch your writings reappear.
How Do FriXion Pens Work?
What makes a Pilot FriXion pen work as an erasable pen is its thermo-sensitive gel ink. That means that the ink is erasable with heat, or, in the case of FriXion pens, by rubbing the writing with the pen eraser, which can heat the paper surface and the ink to 60°C.
Conclusion
That's it! I hope you find this guide on how to use FriXion Clicker pen useful.
A FriXion Clicker pen is very easy to use and is a joy to write with. Plus, the fact that it's erasable is truly fascinating.
Remember that the clip serves as its clicker, and when it's time to erase, simply rub the writings with the FriXion eraser.
In case you accidentally left or exposed your FriXion pen or notepads to considerable heat, know that the ink could disappear, but no worries, you can easily get it back by cooling the ink in the freezer.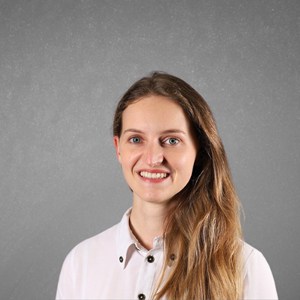 Art has always been a part of my life; it influences my upbringing and later my career choice. For me, it is always a part of my parenting technique. So for whichever purpose that you come to art, you can start here with us.