Let's admit it, fountain pens are not cheap and can sometimes be very sensitive. They're more prone to leaking and clogging.
To prevent that, one of the things you need to figure out from the start is knowing how to store your fountain pens the right way to keep them in excellent condition and make them last longer.
In this article, we'll give you some storage options and useful tips on how to store a fountain pen at home or in the office, and while you're in transit.
Ways to Store a Fountain Pen
1. At Home or in the Office
First, make sure to store them away from direct sunlight. Fountain pens are allergic to excessive heat and humidity. It can cause damage or leak from thermal expansion and ink evaporation which is common in converter and cartridge fountain pen types.
You can keep them in their original box, fountain pen organizer, or a pen case, and place them in the drawer.
You might want to ask about how you position them, nib up or down, horizontally or vertically. There's only one rule you need to remember and that is to avoid storing your fountain pen nib down.
This storage position is the perfect formula for the ink to pool right at the nib or cap and if you happen to leave it for some time, then you might end up with an empty reservoir and a mess to clean.
2. While in Transit
There are two things to keep in mind when carrying fountain pens while you are on the move:
Fountain pens are composed of small and delicate parts. Constant movement can cause internal damage and could ruin the nib.
If you carry your fountain pen loaded with ink then leaking is almost always possible. Agitation and possible changes in the temperature are a good combo to get a leaky nib.
When traveling with fountain pens it's not advisable to just throw them inside your bag or in your pocket and assume that they will be fine.
Unless you're carrying a disposable one like a Varsity Pilot fountain pen. However, when you're wandering with a Montblanc you'd want to keep them in a leather pen case instead.
Regardless of the brand, secure your fountain pens with a secondary enclosure to protect your things in case they leak. Placing them in your bag's side compartment is likewise advisable to minimize vibration.
No bag? Never place them in your side pockets. Consider placing it in a pen case before sliding it into the pocket of your shirt. Putting it in a vertical position with nibs facing up will also prevent it from leaking.
3. Based on the Frequency of Usage
Keeping your fountain pens in a horizontal position while working is the best way to get a steady ink flow right when you need it but after the day is over it is generally recommended to store your fountain pens vertically with nibs facing up.
This is the safest way to store fountain pens overnight to avoid waking up with clogged fins and grimy nibs. Moreover, you'll need a bit of patience the next day as it may take a while before you can get it started.
Also, be reminded to practice capping them in between idle time. This is often overlooked but it can help your ink go a long way and protects the nib in case it falls off.
For fountain pens meant for display or if you know you would not use them for the long haul, it's ultimately discouraged to leave ink in its reservoir. It has to be cleaned and dried before storing. Empty fountain pens can be stored in any position.
4. Based on Storage Position and Length of Storage
Fountain pen storage position is in a way influenced by your personal preference, the prevailing conditions, or what matters to you when they are in use.
However, there are certain limits on the span of time you can store them when they're not in use depending on the position you prefer and if it is filled with ink or not.
Fountain pens that have been drained and cleaned can be stored in any position for months up to 1 year.
For a filled fountain pen, you can store it in a horizontal position for 2 weeks and in a vertical position for up to 1 month.
Again, for long storage, it's highly recommended to empty the ink reservoir and clean them including the other parts before safekeeping.
Different Cases and Storage Options
1. Horizontal Pen Storage
Pen Bed/Pen Rest
Pen Tray
Display Box
Wooden Pen Case with Lid
Pen Chest
Pen beds and pen trays are best as temporary keepers for fountain pens when not in use. They are usually made of wood or high-grade metals.
A display box and wooden pen case with glass covers are good for fountain pen displays while a pen chest is your ultimate choice for safekeeping a huge collection.
2. Vertical Pen Storage
Vertical Pen Organizer
Vertical Pen Holder
Fountain Pen Stand
These are more generic pen storage that is conveniently used for fountain pens that are part of your daily workforce. A fountain pen organizer can normally hold more fountain pens and other stuff than the other two. These storage options are easy to find and could be cheaper than the others.
3. Storage on the Go
Pen Slips/Sleeves
Zippered Pen Cases
Magnetic Pen Cases
Pouches
Fold Over
Pen Rolls
These options are suitable for people that are always on the go. Pen slips and sleeves can carry 1-3 pens while the storage case and the rest can normally carry more than 3 fountain pens depending on the size.
Some Tips and Notes
1. Good Storage Condition
Don't expose your fountain pens under extreme conditions. Ideally, you would want to keep your fountain pens at room temperature.
When storing fountain pens at your desk, they should not be sitting near the window, cooling fans, and radiators.
2. Get Rid of Dried-Out Nibs
To prevent your nibs from drying out, clean them at least once a month. Dried nibs are usually caused by clogged fins or nibs.
Use air-tight storage options. This will eliminate or slow down the rate of ink evaporation.
3. Flying With a Fountain Pen
To rule out all possible problems, it is highly encouraged to carry a clean fountain pen.
There are two ways to carry a fountain pen filled with ink on a flight safely:

Keep it 100% full with no space for air bubbles.
Keep your nibs up.

When in doubt, keep them sealed in a ziplock pouch.
How to Store Other Things
1. Nibs
Nibs are considered the heart of your fountain pen and you would want to take good care of them as much as you do with your fountain pen as a whole. Some of the most expensive fountain pen nibs are made with gold so they are soft and could be very delicate.
Thankfully, there are several ways you can store and protect your spare nibs. You can use ink vials, ziplock bags, and a small organizer like a pill box or a jewelry box.
2. Ink
Storing fountain pen ink is less complicated. They do not require special ink storage as long as you leave the caps tightly closed and keep them away from direct sunlight and other sources of light which can alter the color of your ink in the long run.
3. Cartridges
If you are using fountain pens with ink cartridges and have plans of stocking cartridges, note that the ink inside could start evaporating in less than a month.
Moreover, you can store them in airtight containers or ziplock bags to minimize evaporation. Seal the top portion with tape or a glue stick beforehand for additional protection.
FAQs
What is the importance of storing a fountain pen?
More than the way your fountain pens are made, the way you store your fountain pen will tell you how long you can enjoy them.
If you decide to take care of them from the very beginning, proper storage should be part of your plans. This will ensure that your fountain pens are in optimal condition, prevent unwanted damage, and make them last longer.
Reasons for Leaking a Fountain Pen
Improper storage – you should not store your fountain pens with nibs pointing down unless they are too dry to write.
Temperature – extreme heat can enlarge the reservoir pushing the ink out of the nib even if it's not in use.
Cap type – fountain pens with pull caps are more likely to leak than fountain pens with screw caps.
Conclusion
Taking the initiative on learning how to store a fountain pen properly is important in maintaining your fountain pens in good condition.
You might be unaware that some of the common problems you encounter every day might just be because you're storing your fountain pens the wrong way.
Remember, store ink fountain pens away from heat, and do not store your fountain pen nib down unless it's stored for a long time and you want to kick the ink out real quick.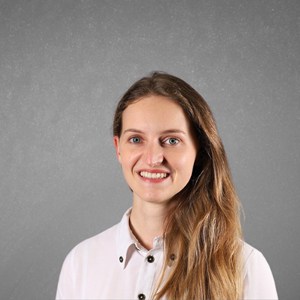 Art has always been a part of my life; it influences my upbringing and later my career choice. For me, it is always a part of my parenting technique. So for whichever purpose that you come to art, you can start here with us.