Using a Cricut for the first time can be tedious, right? Let me tell you that you are not the only one struggling to use this amazing yet challenging machine.
However, no matter how hard it is to use a Cricut, we cannot deny that it creates high-quality artwork that is easy to import. That is why I simplified the steps on how to use Cricut pens with your Cricut to produce incredible artworks.
Start by inserting the Cricut pen into the clamp and pull up the design area to start drawing your ideas. Learn more about the process below.
Have These Things First!
Using a Cricut in creating high-quality artwork does not require many materials. You would only need the following:
Before you can transfer your ideas to the Cricut pen and into the Cricut, you must first learn the basics of Cricut pens and the Cricut maker. After this, I will tell you how to create calligraphy and your own artwork image!
Step 1: Choose a Type of Draw Line
You need to have a concrete idea if you want your drawing session to be as smooth as possible. I highly encourage you to choose a type of draw line that will serve as a guide for your image or text.
Step 2: Open the Clamp
The Design Space prompts you to insert the Cricut Pen after you finalized your subject for drawing. But before you can do that, you have to open the Cricut clamp on the left side of the machine.
Step 3: Insert the Cricut Pen
If you are using the Cricut Maker and Explore, uncap the pen and insert it to the ancillary Clamp A of the Cricut Explore and Maker. You can get your own Cricut Ultimate Fine Point Pen Set.
Hold the bracket from the bottom and press the Cricut pen down until you hear a clicking sound. Otherwise, the pen would not write.
If you are using a Cricut Joy, you do not have to press it down; just drop it in.
Close the Cricut's clamp after you inserted it so that the machine can work with the pen.
Step 4: Press Continue in the Cricut Design Zone
Lastly, press Continue in the Design area and watch the Cricut machine write or draw your chosen subject or material.
Using Cricut pens and Cricut machines is easy, right? Now that you know the basics, I also added some steps to use the Cricut machine to draw texts, designs, and even a whole new image! Check them out below.
Create Texts Using a Cricut Pen Easily!
The two primary things you can likely create with a Cricut pen are designs and words. For the first one, let us learn how to create calligraphy.
Step 1: Place Text on Design Canvas
Placing a text on your canvas using a text tool will result in a "Cut/Crop" Design by default. This means that the machine cuts texts from a particular material.
Identifying a "Cut" subject is easy if you look at the Linetype toolbar. A "Cut" subject can also be identified at the designation part in the right panel. You can easily change how your text's outline is made using the Linetype menu.
You can Score your work by using a Scoring stylus or a Scoring Wheel.
Step 2: Change Text to "Writing"
After obtaining your preferred text on the canvas, you may want outlined letters, especially if you opt for coloring pages or you suffer from blocky calligraphy.
However, for users who want a written-text look, the best option is to switch the style to "writing." You can see this below the font options or menu.
However, not all fonts come with the "writing" option. The last resort is to look for fonts you can freely draw or write using a Cricut Pen.
You can quickly do this by using the filter for writing in the Cricut's Fonts menu. This step will filter out the "Writing" typeface.
Step 3: Pick your Ideal Font
Choose the font you like after everything has been done. A Cricut pen will make it look written rather than being outlined.
Make Your Own Designs Using a Cricut Pen!
Since you already know how to create texts, it is time to learn how to make your own designs!
Step 1: Choose Design on the Canvas
It is important to note that no matter what design you choose for your canvas, you can create it easily using the "Draw" feature rather than the "Cut" tool. It is a good substitute for the Print-and-Cut process for designs.
Using the "Draw" feature can efficiently add elements and magnitude to your work. People who make coloring folios also prefer this feature due to the details it delivers.
Step 2: Use the "Draw" Tool Efficiently
There are various designs in Cricut's Icon/Image Library that are meant to be drawn. One way to determine these pictures is to enter "Draw" in the picture search bar.
A simple command like this can immediately serve you with dozens of pictures that automatically yield the "Draw" feature in your canvas. These images are meant for drawing rather than being cut through a Cricut Pen.
If you want a good design with no awkward outlines and required manipulations, find photos that are titled with the text "Draw."
Step 3: Proceed to the Cricut's Layers Panel
After choosing your preferred design picture, you will notice that it shows "Draw" in the Layers section located on the left-side panel. You can also see the "Draw" text in the Linetype dropdown option in the Edit Tool.
Step 4: Click the Box Next to Linetype
The next step is to select the box located alongside the Linetype dropdown menu. This is where you can choose your ideal pen type. The letters will tell you which pen type you're selecting.
Know Some Troubleshooting
Even if I already told you about the basics of the Cricut Pen and the "Draw" function, it is still vital to know how to troubleshoot your Cricut machine and know additional tips to make your work decent.
The steps below should be followed if your pen fails to draw.
Step 1: Pull the Pen Out
Pull the Cricut pen from the Cricut machine and use it to scribble on scrap paper. This is to make sure that the ink still flows and the Cricut pen remains functional.
Step 2: Ensure that the Cricut Pen is Inserted Properly
You have to ensure that your Cricut pen is put on the Cricut machine properly. Hold it down in the auxiliary bracket until you hear a clicking sound. Failing to follow this step is the main reason why most Cricut pens fail to write.
Aside from the clicking sound, you can also check if the pen is touching the used paper. If it does not, then you failed to insert the Cricut pen properly.
Pro Tips:
If you are uncertain about what line weight suits your project, it is best to test a tiny portion of the design with different pens and determine which one looks best for your overall project.
Remember that something labeled "Draw" in your Cricut machine will be drawn automatically with whatever Cricut pen is inserted into the auxiliary clamp of your Cricut machine.
Modifying your artwork from "Crop/Cut" to "Draw" is an easy way to make coloring pages using your Cricut!
Also, watch this video so you can master a Cricut with a Cricut pen quickly.
Conclusion
And that's pretty much it! Did you enjoy this guide?
Now, you can conveniently produce artworks and calligraphies using your Cricut pen and Cricut machine. You can say goodbye to long hours of figuring out how to use this machine. Plus, you can start using this reliable set of Cricut Ultimate Fine Point Pens.
What do you think about using Cricut pens? Write down in the comments and help us by sharing this article with your friends, so they will also know the quality of Cricut-produced artworks! We also have a list of the top-rated markers for fashion illustration for your reference. Furthermore, take a look at our markers for cardboard if you like.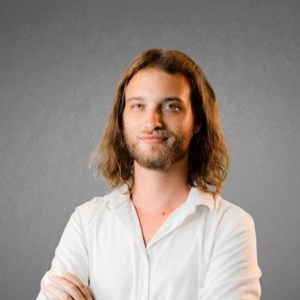 I am a former art teacher, so it is evident to me the importance of art in educating the new generation. We also want to help parents who plan to teach their children and desire the best tools and tips for them.