Are you wondering what's with this Crayola product hype? Everyone goes crazy over these magical markers that keep surfaces clean and minimizes work for moms.
In this simple article, you will learn how do Crayola color wonder markers work and what makes them amazing. The marker's mess-free marking system only writes on specific papers that Crayola provides.
It would not stain white beddings and tables. So, if you're one of the busy moms that want to remove your child's scribbles effortlessly, learn more about this incredible product.
It's an Amazing Tool that Grows your Child's Creativity
People may be curious about this one-of-a-kind marker, but to put it simply, the Crayola Color Wonder Marker is a marker that only writes on a special paper provided by Crayola.
Crayola's Color Wonder ink would not write on other surfaces such as bed sheets, table glasses, clothing, furniture, and even our own skin.
This became possible due to the patented mess-free structure of paints and pigments, which Crayola researchers and scientists developed — a magical and transparent Leuco dye.
So, if you are a neat person, a busy mom, or a perfect mix of both, you can teach your kids to write and color using these markers without sacrificing your favorite home decors.
Aside from the markers, this brand also comes with several products that also serve a similar purpose.
Color Wonder comes with various specialty products like paint and stamps, aside from the original papers and markers. These things allow creativity without a mess.
They are the best gift idea for toddlers. Whether it's for a holiday or birthday gift, this creative toy set offers entertainment like no other. In fact, anyone can use it at home and observe the colors that wonderfully appear on the special Color Wonder Paper.
Parents also love the mess-free feature of these markers that makes the product ready on the go. Even when your kid is in the car's back seat scribbling and writing some kinds of stuff, you never have to worry because there's no room for mess.
Color Wonder and Other Types
Crayola Color Wonder Markers are the best line of items to bring out your kids' creativity. Why? These creative art supplies allow your child to scribble using different colored markers.
The line of Color Wonder products debuted in 1993. Aside from fingerpaints and actual paints, the Color Wonder series is also known for its Coloring books with different popular subjects and characters.
The subjects include children's all-time favorite Disney characters like Pixar's Cars, Prince, and Princesses.
However, these magical products are not only for kids. They also have products targeted at older children, known as Color Explosion.
Color Explosion products are similar to Crayola's Color Wonder. They come with different patterns like stripes, swirls, and dots.
Each pack comes with these unique patterns, and is named after them. Two of the products are called Fire and Ice and Twisted Tropicals. The papers are available in white and black.
The Secret Behind It
People wonder what's behind this stunning marker. But, the true components that build it up are a secret. However, the product's overall construction is a chemical-coated paper and a marker nib having another substance.
When they come in contact together, the initial pigmentation changes. You can think of Phenolphthalein as an example. This solution is typically transparent, but it changes tint in the existence of either an acid or a base.
The chemical or solution in the marker's nib does not react with other surfaces. That is why you cannot see the ink on typical surfaces like walls, clothing, people's skin, and tables.
A Few Things About the Company
Crayola Color Wonder Markers are created by the renowned brand Crayola LLC. It is formerly known as Binney & Smith Company and was founded 136 years ago on the 25th of July.
Crayola is an industrial pigment stock firm at first. However, it soon changed its focus to home and school art materials. The company first manufactured chalks, then proceeded to crayons.
After a while, Crayola manufactured colored paints, markers, modeling clay, and pencils.
Aside from these coloring tools, they are also known for the production of Silly Putty, a toy based on silicone polymers.
The company also came up with the "Portfolio Series," a unique line of specialized art tools such as acrylic paint, water colors, and pencils for drawing.
Most of their products are made in the United States.
Crayola is such a famous brand that the name is even recognized in 99% of the US consumer households, and the products are promoted and sold in more than 80 countries.
Is the Color Wonder Marker Safe
Yes, Crayola is known for its non-toxic products, which include the Color Wonder Sets. That's why moms love these non-toxic products — they are very safe for a child's use.
What is the Difference between Color Wonder Markers, Paints, and Standard Washable Markers
The ink of Color Wonder products is clear and transparent. It can only be seen on unique Color Wonder papers and does not write on other surfaces, unlike the standard washable markers and paints.
Are Color Wonder Papers Reusable
No, you cannot make use of the same Color Wonder sheet twice. However, you can always buy more if you run out of this incredible product.
If you want to witness how this product works in actuality, you can watch this video.
Conclusion
Upon knowing the answer to "How do Crayola color wonder markers work?", we can see that there's no need to sacrifice anything when arousing our child's creativity. With Crayola's Color Wonder Markers, you can enjoy a whole new parent-kid bonding activity with ultimate fun, safety, and beautiful arts. 
The unique and transparent ink only works on Crayola's Color Wonder Papers and doesn't leave any marks on other surfaces. Get your very own Crayola Color Wonder Markers.
Never worry about your child's mess anymore with these markers that only write on the special paper provided by Crayola.
Spend less time cleaning your child's mess.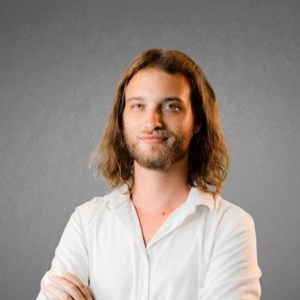 I am a former art teacher, so it is evident to me the importance of art in educating the new generation. We also want to help parents who plan to teach their children and desire the best tools and tips for them.